You Won't Believe These 8 Things That Can Majorly Impact Your Social Security Benefits
Life circumstances can dramatically impact your Social Security benefits.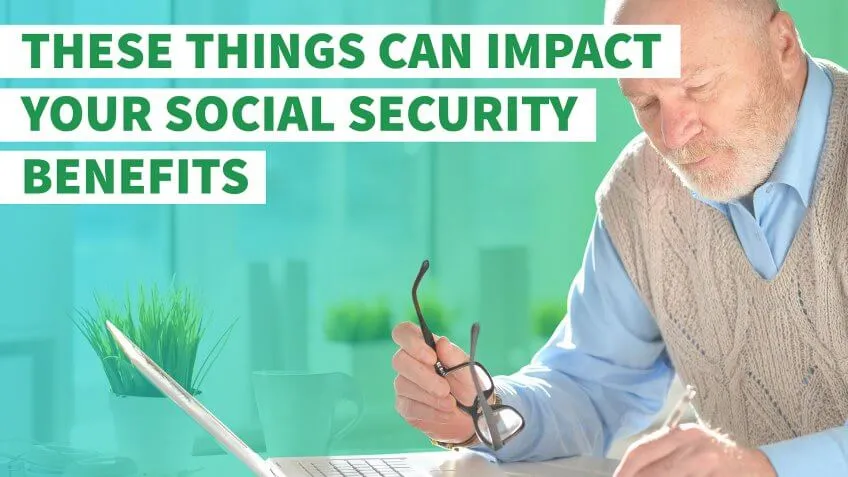 Ruslan Guzov / Shutterstock.com
The Social Security Administration has rules you must follow to receive your full benefits. Regardless of age, it is important to fulfill these steps and keep abreast of potential threats to your Social Security benefits.
Read about seven key truths than can have a big impact on your Social Security benefits. Once you've educated yourself, start planning for retirement. You are never too young to figure out how to maximize your Social Security income.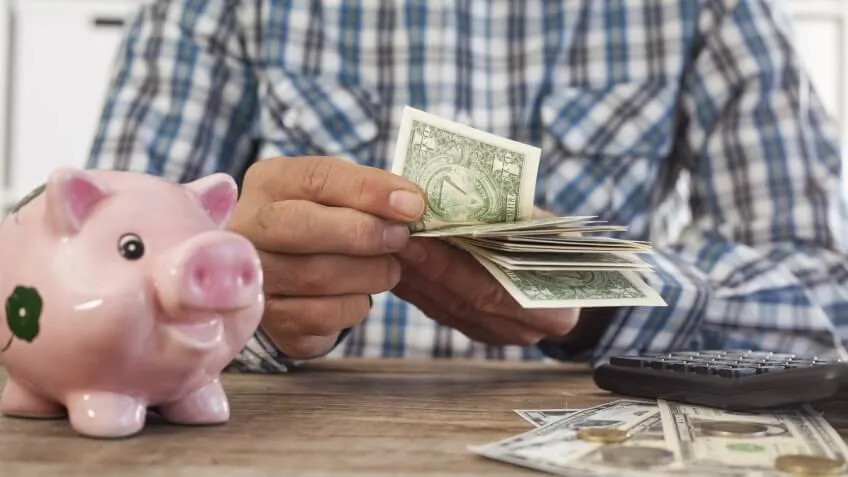 sebra / Shutterstock.com
1. Collecting Social Security Too Early Can Reduce Your Payout
Employers take money out of workers' paychecks for Social Security taxes. In return, workers earn "credits" toward benefits. The number of credits you need to get full retirement benefits varies depending on when you were born.
If you were born in 1929 or later, you need 40 credits, which translates to 10 years of work. Your credits remain on your Social Security record even if you stop working before you earn enough qualifying credits. That way, you can return to work at a later time and add the new credits to the old so you can qualify for benefits. If you don't have enough credits, however, you cannot collect benefits.
To receive your full Social Security benefits, you must apply at your full retirement age. Anyone born between the years 1943 and 1954 is eligible for full benefits at age 66.
If you were born in 1955 or after, the age at which you can collect full benefits gradually increases to age 67. Although 65 is no longer the magic age to collect your full retirement, you should apply up for Medicare three months before you reach that age.
You can apply for Social Security benefits prior to your full retirement age. But if you do so, your monthly benefit will be substantially lower than what you'll get by waiting until full retirement age or beyond.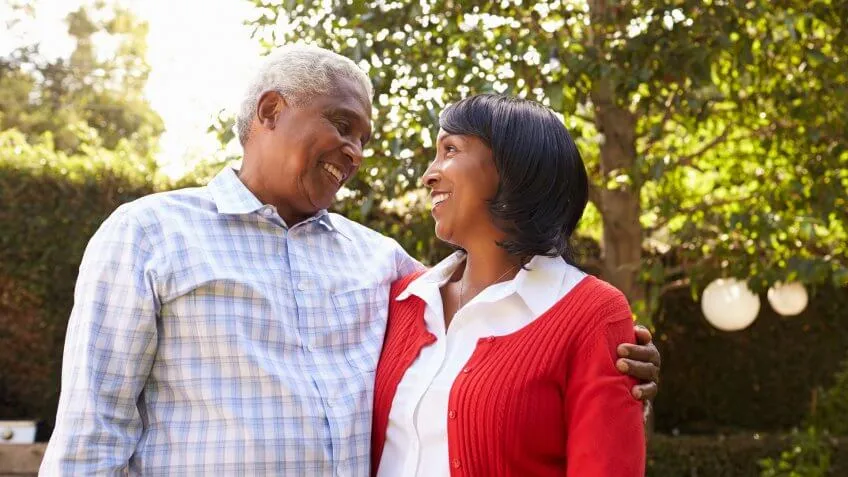 Monkey Business Images / Shutterstock.com
2. Being Eligible for Social Security Can Help Family Members
Some members of your family might be entitled to receive benefits if you are collecting Social Security. Those qualified members include:
A spouse who is 62 or older
A spouse who is younger than 62 if he is taking care of an entitled child who is younger than 16 or disabled
Former spouses who are 62 or older
Children up to age 18, or 19 if they are full-time students who have not graduated from high school
Disabled children of any age
If you are receiving or are eligible for benefits, your spouse also might be eligible for them even if he did not contribute to Social Security, but he must be at least 62. He also can qualify to receive Medicare at 65.
If your spouse qualifies on his own record, he will receive that amount first. If your benefit is higher, he will get an additional amount — which goes on your record — so that the combination of benefits equals the higher amount.
If your spouse starts getting benefits between the age of 62 and his full retirement age, the amount will be permanently reduced by a percentage based on the number of months left until his full retirement age.
If your spouse is collecting benefits and is under his full retirement age, his earnings might affect his benefits. If he is at his full retirement age, his benefit can't be more than half of your full retirement amount.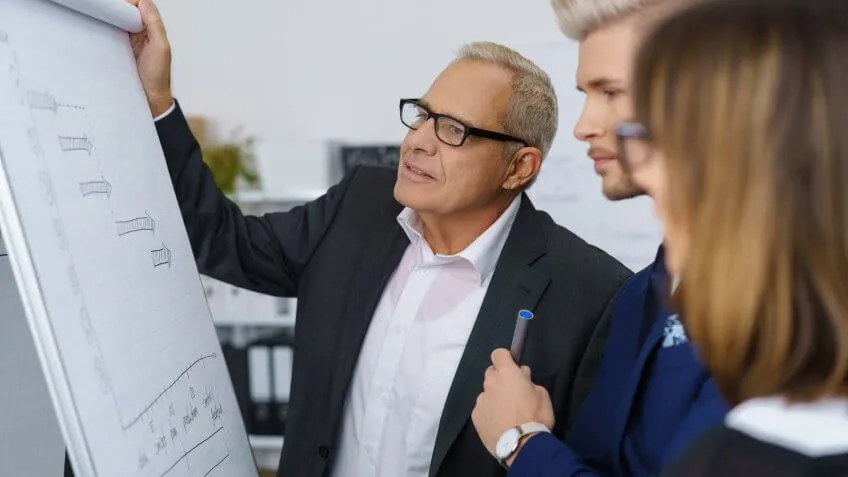 racorn / Shutterstock.com
3. Working Too Much Before Full Retirement Can Cut Your Payout
If you retire before full retirement age, you will be subject to earning limits. If you retire early and continue to work, Social Security will deduct $1 in benefits for each $2 you earn above the annual limit for any full year you remain under full retirement age. For 2017, the annual limit is $16,920.
During the year you reach full retirement age, Social Security will reduce your benefits $1 for every $3 you make over a different annual limit — $44,880 in 2017.
Social Security continues reducing your benefit until the month you reach full retirement age. Once you reach full retirement age, you can keep working without having your benefits reduced regardless of how much you earn.
Typically, if you are in your first year of retirement, you might be eligible for a special pass. Social Security will likely give you a full check for any month you earn under a certain limit, regardless of how much you earn over the year. Specific rules apply, though, so check with Social Security to make sure you are eligible.
Don't Miss: How to Prepare for 2017 Social Security Changes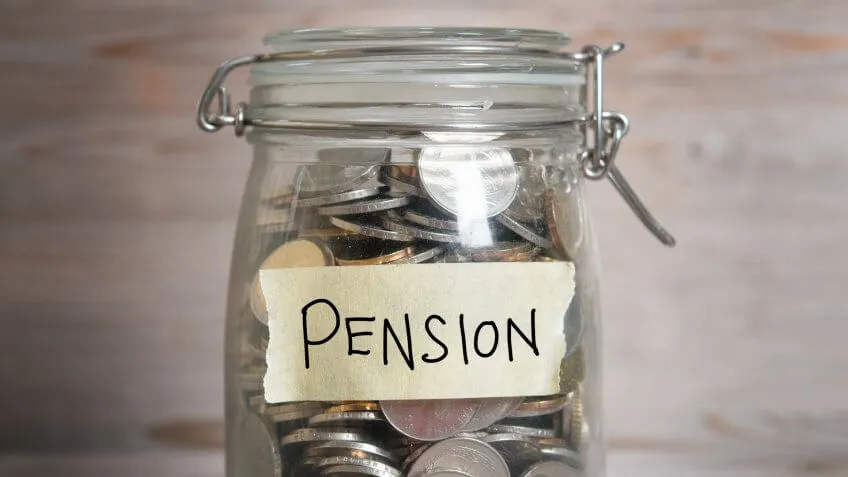 szefei / Shutterstock.com
4. Receiving a Pension From Some Companies Can Reduce Your Benefit
If you receive a pension from an employer that paid into Social Security taxes, the pension will not lower your benefits. However, if you receive a pension from a job where the employer did not pay into Social Security, you might see benefits reduced. Examples of such work might include:
Employment with a foreign company
Federal civil service work
Some state and local government jobs
Any other employer that didn't pay into the system
It's complicated to calculate how much of your pension will be affected — make sure you read SSA Publication No. 05-10045 for more information.
Rocketclips, Inc. / Shutterstock.com
5. Your Widow or Widower Can Qualify for Survivors Benefits
It's easy to misunderstand how Social Security works. But following the rules is important for widows and widowers who want to receive survivors benefits. The maximum survivors benefit available is equivalent to the amount your spouse would get if still alive.
A widow or widower can get the full benefit at full retirement age. From age 60 to full retirement age, you can get between 71.5 percent and 99 percent of your full basic amount.
If you are disabled and have lost your spouse, you can claim benefits as early as 50 years old if your disability started before or within seven years of your spouse's death. Between ages 50 and 59, you would get 71.5 percent of your basic amount.
To apply for survivors benefits, widows, widowers and surviving divorced spouses must go into a Social Security office — you cannot claim them online.
Your eligibility for survivors benefits won't be affected if you remarry once you turn 60 — or 50 if you're disabled. You can claim survivor benefits at any age if you do not remarry and care for a child under age 16, or a child who is disabled and claims benefits under your record.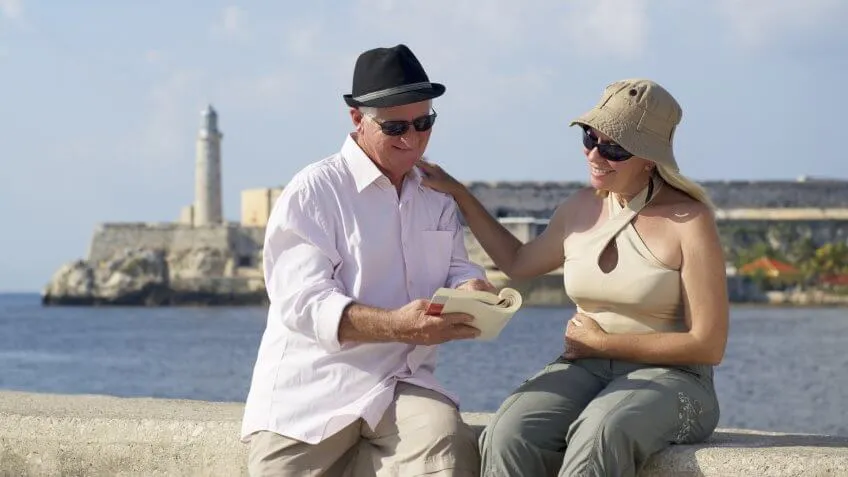 Diego Cervo / Shutterstock.com
6. Moving Out of the Country Probably Won't Affect Your Benefit
As a U.S. citizen, choosing to live in a foreign country will not impact your Social Security benefits — with some exceptions. It is important to keep in mind, however, that if you work in a foreign country, you will have a different set of rules for benefits eligibility.
Social Security cannot send payments to some countries outside the U.S. These countries include:
Azerbaijan
Belarus
Cuba
Georgia
Kazakhstan
Kyrgyzstan
Moldova
North Korea
Tajikistan
Turkmenistan
Ukraine
Uzbekistan
Vietnam
Social Security can make exceptions, however, on a case-to-case basis for eligible beneficiaries in these countries — other than Cuba and North Korea. For more information on how to qualify for an exception, contact your local Social Security office.
Find Out Now: Best Places to Live on Only a Social Security Check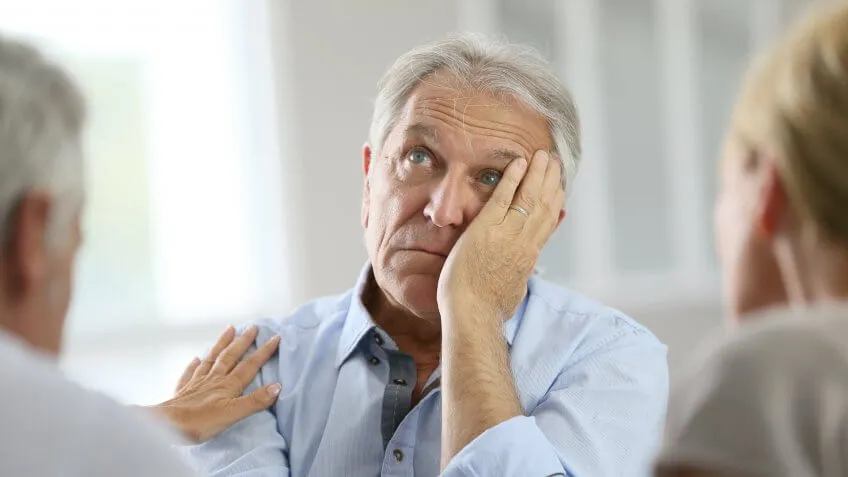 goodluz / Shutterstock.com
7. Having a Mental Disorder Qualifies You for Benefits
The Social Security Administration provides disability benefits to those with physical and mental disorders. These are the qualifying types of mental disorders for which Social Security provides disability payments:
Affective disorders
Anxiety disorders
Autism and related disorders
Mental retardation
Organic mental disorders
Personality disorders
Schizophrenia, paranoia and psychotic disorders
Somatoform disorders
Substance addiction
If you have a condition on the list, you must meet the criteria the SSA has developed for that condition. Or, you must show that all of your conditions combine to meet the criteria, or that your conditions completely prevent you from working.
To collect disability for any type of mental disorder, you must be undergoing treatment. Proving you are receiving and complying with treatment is a rule you must follow to collect Social Security disability benefits.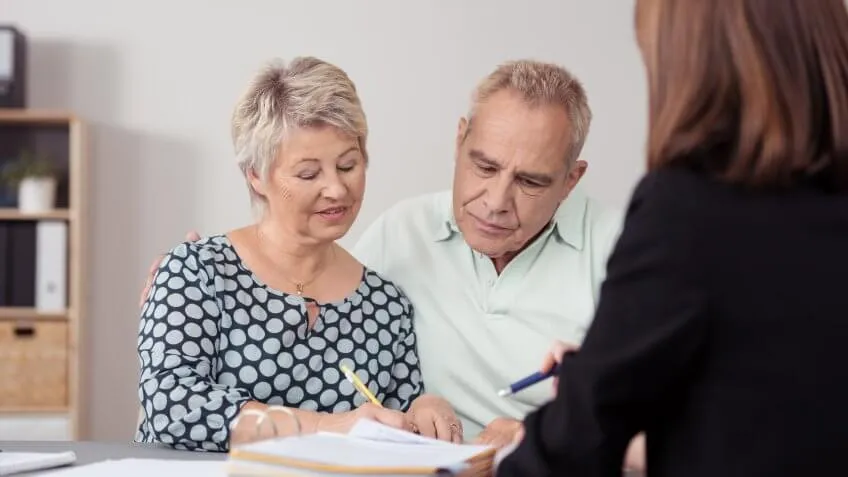 racorn / Shutterstock.com
8. Recent Rule Changes Might Impact Your Social Security Strategy
The federal Bipartisan Budget Act of 2015 closed two Social Security loopholes for married couples.
The first loophole previously allowed some married people to get full spousal benefits at full retirement age while also delaying their own Social Security benefit — and thus allowing it to increase. The 2015 law changed things so that you no longer can receive one type of benefit while getting a bonus by delaying the other benefit.
The second loophole allowed you to file for benefits, then suspend them. This allowed your spouse to collect spousal benefits while you did not collect your own benefits. The strategy was employed with the notion that eventually, you would "restart" your benefit later in life — with a higher payout.
Under the new law, you can still suspend benefits at the current full retirement age of 66, but during the suspension, other benefits payable on your record — including spousal benefits — also are suspended.
Keep Reading: 20 Unsettling Things You Need to Know About Social Security