Bank of America Home Equity Loan Review: Is It Worth It?
GOBankingRates Score
Bank of America
Quick Take:
If you want to make some home improvements soon, now might be a good time to apply for a home equity line of credit with Bank of America, Member FDIC. Using your home as collateral, you can borrow against its available equity with a Bank of America HELOC. With Bank of America's competitive low introductory rates, online application process and no
annual fees
, you could be on your way to a rewarding home loan experience.
Maximum Loan-to-Value Ratio
Minimum Credit Score
Fees
Prime Rates
How did we calculate this?
Pros
No annual, closing or application fees

Introductory variable APR available

Available in all 50 states and Washington, D.C.
Cons
Higher than optimal LTV
HELOC closing must be done in person
Minimum HELOC online application amount is $25,000
Bank of America HELOC Overview
Bank of America is one of the largest financial institutions in the world. With Bank of America's HELOCs, borrowers pay no application fees, closing costs or annual fees. HELOC customers have convenient access to their funds in person, through online banking or by phone. The application process is quick, and you can check your application status securely online. 
As a borrower with Bank of America, you can enjoy up to 0.625% in HELOC interest rate discounts by utilizing automatic monthly payments, making an initial withdrawal or being a Bank of America Preferred Rewards member. 
Key Features
Here's a look at the key features of Bank of America's HELOC.
Maximum LTV Ratio
The loan-to-value ratio compares the amount of the loan you want to your home's value minus the amount you currently owe. An LTV of 80% or lower is considered good. Bank of America generally allows borrowers up to 85% of their home's value.
For example, if your home is appraised at $300,000, then 85% of that is $255,000. If you still owe $130,000 on your mortgage, subtract that amount, and the maximum HELOC amount you could borrow is $125,000. Your monthly HELOC payment would be around $1,008 with a 10-year draw period followed by a 20-year repayment period.
Minimum Credit Score
You can complete a Bank of America HELOC application online within 15 minutes. Although Bank of America doesn't state the minimum credit score needed to qualify, according to Experian, generally a score of 680 is what most lenders like to see. To apply online, you'll need to request a minimum amount of $25,000. Any amount lower than that, and you'll have to call the bank.
Fees
Bank of America charges no application, closing or annual fees on HELOCs up to $1,000,000. You can also convert your variable-rate balance to a fixed-rate loan at no additional charge.
Prime Rates
Bank of America's current prime rate is 8.50%. Based on your state, you could take advantage of Bank of America's special introductory variable HELOC rates. You could pay 7.49% APR for the first six months, and after the introductory period, you'd pay 9.90%. These rates are comparable to other lenders' rates in the current market.
Bank of America HELOC vs. Competitors
For most HELOC borrowers, Bank of America seems to be a good choice. But it's wise to compare what other lenders have to offer before making a final decision. Here's where Bank of America stands against two competing lenders: Fifth Third Bank and Truist Bank.
Fifth Third Bank
Both banks have a streamlined online application process that facilitates faster closing. However, Fifth Third Bank's introductory interest rate is 8.50% — higher than Bank of America's 7.49%. Also, Fifth Third Bank's current LTV is 90% compared to Bank of America's 85%.
Truist
Truist Bank fares better than Bank of America for borrowers in the LTV department. Bank of America's LTV is a bit higher at 85%, while Truist's combined LTV percentage varies by customer. Borrowers can also apply for HELOC loans as low as $5,000 with Truist instead of the $25,000 minimum with Bank of America.
How Bank of America HELOC Stands Out
If you're a Bank of America Preferred Rewards member, depending on your tier level, you can get up to a 0.625% interest rate discount. Bank of America Preferred Rewards program members' account balances work together to maximize earned rewards, with an average overall benefit of $500 per year.
In addition to rewards savings, Bank of America HELOC borrowers can set up and maintain automatic monthly payments from their checking account to receive a 0.25% interest rate discount and a 0.10% discount for each $10,000 HELOC withdrawal.
How To Apply
You can submit your online HELOC application on the Bank of America website in about 15 minutes. Have this information ready before you start your application:
All applicants' personal data
Property location, use, value and planned use for funds
Income and employment data
Mortgage balance and monthly payment amounts
Property taxes and homeowners insurance information
After completing your online application, Bank of America will give you instructions on how to check your application's status and securely upload the required documents.
Is a Bank of America HELOC Right for You?
Bank of America is a good place to go for a HELOC if you want to tap into your home's equity using a large bank with a reputation for good interest rates and flexible terms. Typical uses for HELOC funds are purchasing a second home, making property improvements and consolidating debt. 
If you're already a Bank of America customer, the application process is as easy as signing into your account and prefilling your online application.
Final Take
Now is the time to check out a Bank of America HELOC if you want to take cash out of your home to make repairs or a large purchase like paying for college. Bank of America offers variable-rate lines of credit, and you can quickly apply for $25,000 or more online. Bank of America also has qualified lending specialists available just a phone call away if you need help with your application.
FAQ
Here are the answers to some of the most frequently asked questions about the Bank of America HELOC.
How can I access my Bank of America HELOC funds?

You can access Bank of America HELOC funds via online or mobile banking, with a HELOC check or Visa Access card, by visiting a Bank of America branch or by calling 800-934-5626.

How do I make payments on my Bank of America HELOC?

You can make payments on a Bank of America HELOC through online banking transfers or automatic online payments, at a Bank of America branch, via online bill pay or by calling 800-934-5626.
Editorial Note: This content is not provided by any entity covered in this article. Any opinions, analyses, reviews, ratings or recommendations expressed in this article are those of the author alone and have not been reviewed, approved or otherwise endorsed by any entity named in this article.
Our in-house research team and on-site financial experts work together to create content that's accurate, impartial, and up to date. We fact-check every single statistic, quote and fact using trusted primary resources to make sure the information we provide is correct. You can learn more about GOBankingRates' processes and standards in our editorial policy.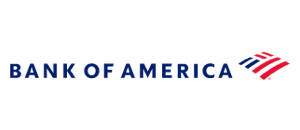 Take Advantage of our Best Offer(s)