BECU Review: A Wide Range of Accounts for Customers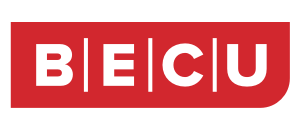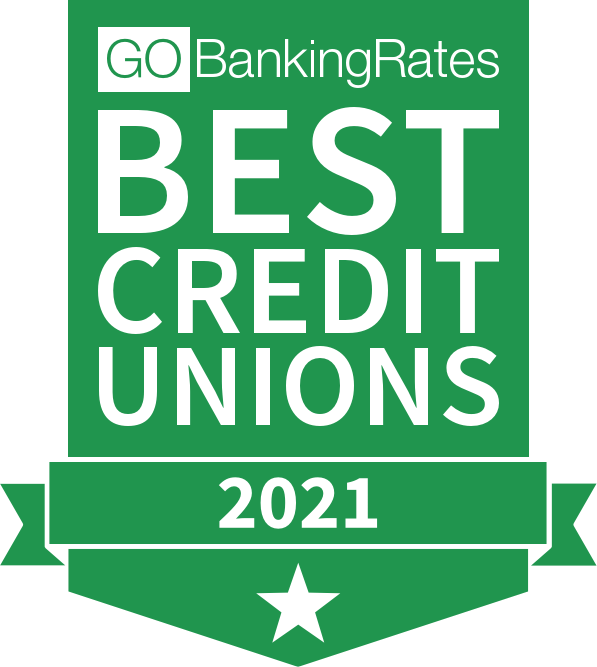 GOBankingRates Score
Our Take: BECU offers an impressive range of accounts, and all of its basic banking accounts have no maintenance fees or minimums. 
Fees
APYs
Breadth of Products
Account Minimums
How did we calculate this?
Pros
Broad range of consumer accounts

Basic banking accounts have no maintenance fees or minimums
Member Advantage program offers additional perks and higher rates with no fees
Cons
Low APYs

Branches in two states only
About BECU
BECU began in 1935 as a way to help Boeing employees raise money to buy tools for employment. The original 18 founders put in $0.50 each and made their first loan of $2.50 to a Boeing employee. Since then, the company has extended its membership to select populations in Washington, Oregon and Idaho, crossing the 1 million-member threshold in 2017.
The credit union offers all types of personal banking accounts, from checking and savings to money market and CD accounts, in addition to loans and mortgages, investments and business accounts. GOBankingRates has named it one of the Best Credit Unions of 2021 in its annual rankings list.
BECU Products
One of BECU's main strengths is in the range of products it offers, including savings, checking, and money market accounts and certificates of deposit. Here's a quick look at what to expect.
Product
Details

Checking Accounts

No maintenance fee and no minimum balance

Enhanced rates and features with Member Advantage program

Savings Accounts

No maintenance fee and no minimum balance

Enhanced rates and features with Member Advantage program

Money Market Account

Check writing capabilities

Enhanced rates and features with Member Advantage program

CD Accounts

Wide range of maturities

Low minimums

Bump, Add-to and Veterans CD options

Enhanced rates with Member Advantage program

Individual Retirement Accounts

Traditional and Roth IRAs
Educational Savings Accounts

Investment Options

Licensed financial advisors, trust services and insurance

Loans

Home, auto, personal, student, RV, boat and sport vehicle loans

Business Accounts

Business checking and savings accounts
No monthly fees or foreign transaction fees
No minimums
BECU Checking Accounts
BECU has a single primary checking option, the Member Share Checking account. As with the credit union's savings accounts, participation in the Member Advantage program enhances the benefits on the Member Share Checking account.
Features
Pros
Participation in the Member Advantage program boosts APY to 1.00% on the first $500 deposited

$6 per month in out-of-network ATM fees refunded with Member Advantage

Higher CD, IRA and money market rates available with Member Advantage Checking
Cons
The enhanced rate is for the first $500 only.

Low standard APY
BECU Savings Accounts
BECU technically offers two types of savings accounts. Member Share Savings is the required membership account, while Youth Savings is for those under age 18. However, members can qualify for enhanced rates and other features on their savings accounts by joining Member Advantage, which requires eStatements, one electronic transaction per month and a corresponding checking account.
Features
No monthly maintenance fees

0.02% APY on all savings accounts

Earn a higher rate on the first $500 with Member Advantage Savings and Youth Savings

Nationwide access to 30,000+ surcharge-free ATMs

Free FICO score
Pros
Enhanced 1.00% APY on the first $500 for the Member Advantage Savings and the Youth Savings accounts

Member Advantage Savings only requires qualifying activities rather than a monthly maintenance fee.

Advantage Savings members earn better rates on CDs, IRAs and Money Market accounts,

in addition to $6 in monthly out-of-network ATM fee reimbursements.
Cons
Bonus APYs only apply to the first $500 for Member Advantage Savings and Youth Savings

Standard 0.02% APY is low
BECU Money Market Account
BECU offers a single money market account, but as with the savings and checking accounts, higher rates and additional benefits can be earned with participation in the Member Advantage program.
Features
Check writing access

No monthly maintenance fees

Higher rates with Member Advantage

Tiered interest rates

Standard 0.05% APY on amounts up to $9,999.99, and 0.10% APY for $10,000 and above.
Pros
Account holders can earn up to a 0.20% APY with Member Advantage balances of $10,000 or more.

Member Advantage Money Market doesn't require a monthly fee for additional benefits, only qualifying activities.
Cons
Low APYs across the board, even with top-tier Member Advantage rates
BECU CD Accounts
BECU offers a wide range of CD maturities, with rates that can be enhanced by participation in Member Advantage.
Features
Terms from three months to 60 months

$500 minimum to open

APYs range from 0.05% to 0.50%

12- and 24- month Bump-up CDs allow a one-time option to increase APY to current market levels

Add-to CDs allow additional contributions and sport a lower $100 minimum to open

Veterans Fund CDs pay half your earned interest to veteran families in need.
Pros
Low minimum to open

Member Advantage participation can increase rates by double, triple or even quadruple.
Cons
Banking Experience
Although BECU has been around for over 90 years, it still only serves three states. However, it offers a wide range of account types and an easy-to-access Membership Advantage program.
Physical Branch Locations
BECU has more than 50 locations, primarily concentrated in the Seattle area. Additional locations are in the Spokane, Washington area and in Charleston County, South Carolina.
Mobile and Digital Experience
Although BECU covers a limited geographical area, its strong mobile experience makes it a snap for customers across the country to keep tabs on their accounts. Apps are available on both Google Play and the App Store, and they come highly rated, earning 4.7 stars from Android users and 4.9 stars from Apple users.
Features available on the mobile apps include:
View both BECU and non-BECU financial accounts
Create a budget based on your spending, income, debt and expense history
Locate the nearest BECU, ATM or shared branching partner credit union
Transfer funds
Deposit checks
Receive account alerts
View your FICO score
If you prefer to log in to your online BECU account on your computer, you'll find additional features available solely on a web browser and not in the mobile app, including card activation, PIN code change and statement access.
How To Open an Account
Most accounts at BECU can be opened online. However, the Youth Savings account must be opened at a branch. Before you can open any BECU account, you must qualify for membership, which is generally open to individuals who live, work, worship or attend school in Washington or select counties in Idaho. Living or working in certain Oregon counties also qualifies individuals for membership.
Opening an account online takes about 10-15 minutes and requires the following information:
Social Security number or Tax ID number

Valid, U.S. government-issued ID, such as a driver's license or passport

Street address

Phone number

In some cases, additional information, such as a utility bill, to verify your address
Customer Service
You can reach BECU customer service at 800-233-2328, or locally at 206-439-5700. The credit union's customer service hours are Monday through Friday from 7 a.m. to 7 p.m. PST, and on Saturdays from 9 a.m. to 1 p.m. PST.
Key Information

Customer Service: 800-233-2328 or 206-439-5700

Routing Number: 325081403

Promotions: See Newest BECU Promos and Bonuses

Credit Union Hours: See BECU's Hours

Locations: BECU Near You

Login: BECU Login Help
BECU Fees
BECU has most of the standard fees you'll find with traditional banks, but for the most part, they are lower than what you might expect at a full-service institution. Since BECU banking accounts are free of maintenance fees, most customers can avoid paying any fees at the credit union if they avoid overdrafts or require additional servicing. Here are some of the most prominent fees at BECU:
The excess transaction fee at BECU is quite excessive at $20. This fee applies to withdrawals from savings or money market accounts over six per month. BECU has temporarily suspended this excess transaction fee in response to the coronavirus pandemic.
BECU vs. Competitors
BECU has a limited reach but still competes with other credit unions and national banks.
| Bank | Best For |
| --- | --- |
| BECU | No maintenance fees and no minimums on banking products |
| WSECU | Cash-back checking, higher standard savings APY |
| Bank of America | Extensive branch network |
| Wells Fargo | Rewards program |
BECU vs. WSECU
WSECU is a hyper-regional competitor of BECU that operates solely in the state of Washington. WSECU offers more checking account types than BECU, including an account that pays 1% cash back on all gas, airline and restaurant purchases, with no monthly maintenance fee. It also pays a higher 0.11% APY on its savings account than the standard 0.02% APY at BECU.
BECU offers CD accounts, while WSECU does not. It also pays a 1.00% APY for the first $500 in its Member Advantage Savings account.
BECU vs. Bank of America
When it comes to in-branch services, Bank of America trumps BECU, with more than 4,300 financial centers across the United States.
BECU offers checking, savings and money market accounts with no monthly maintenance fees. Bank of America charges $12 monthly for its Advantage Plus Checking account, although it can be waived with qualifying activities or balances.
BECU vs. Wells Fargo
Wells Fargo has an extensive credit card rewards program — something that isn't offered at BECU. Customers can redeem rewards for travel, merchandise, online auctions and gift cards.
BECU's standard savings APY may only pay 0.02%, but that's double the 0.01% APY earned at Wells Fargo. With the Member Advantage program, the standard BECU rate pops up to a 1.00% APY for the first $500 deposited.
Final Take
BECU offers a wide range of accounts to its customers, from basic banking accounts to more advanced options such as home mortgages, personal loans and investments. All of the credit union's checking, savings and money market accounts have no maintenance fees or minimums, making them accessible and desirable. The main drawback of the credit union is low interest rates, although the boost provided by participation in the Member Advantage program alleviates some of that concern.
Fees overall are reasonably low, although there are some pitfalls. The excess transaction fee on the savings and money market accounts is onerous, and outbound wire transfers can also cost a pretty penny. However, most fees are penalty or service fees that most customers can avoid.
More Banks With Great Perks

Bank Branches

Credit Unions
Editor's Favorite

BECU provides customers with a wide range of banking accounts with no maintenance fees and reasonable minimums, and it offers an easy way to enhance yields on most products.
BECU FAQ
Now that you know more about BECU's products and services, here are the answers to some other questions you may have.
Is BECU owned by Boeing?

Although BECU was originally founded by Boeing employees, it is currently overseen by an independent board of directors and is not directly affiliated with Boeing.

Who can join BECU?

You can become a BECU member if you live, work, worship or attend school in Washington or select counties in Idaho. You can also qualify if you live or work in certain Oregon counties. Employees of BECU, Boeing and credit unions are eligible for membership, as are associates of the University of Washington or Washington State University Alumni Associations, the NW Credit Union Foundation or KEXP.

Does BECU have a monthly fee?

None of BECU's basic checking, savings or money market accounts have a monthly maintenance fee.

Does BECU use Zelle?

Yes, BECU offers free access to the Zelle money transfer service to its customers.

How long does direct deposit take BECU?
What is BECU ATM withdrawal limit?

The maximum daily ATM withdrawal limit can vary based on account activity and maturity. For specifics regarding your account, the credit union asks you to call customer service at 800-233-2328.

Does BECU offer free money for signing up for an account?

Currently, BECU isn't offering any promotions. However, the most recent BECU promotion ended Dec. 31, 2020, and offered a $150 bonus, plus an additional $150 bonus for the nonprofit of your choice for signing up for both a checking and savings account and completing qualifying activities.
Rates are subject to change; unless otherwise noted, rates are updated periodically. All other information on accounts is accurate as of Jan. 5, 2021.
This content is not provided by BECU. Any opinions, analyses, reviews or recommendations expressed in this article are those of the author alone and have not been reviewed, approved or otherwise endorsed by BECU.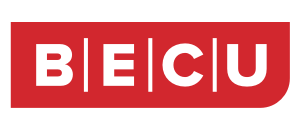 Take Advantage of our Best Offer(s)