Boeing Employees Credit Union Review: A Variety of Low-Cost Products
GOBankingRates Score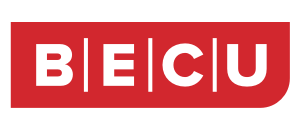 Boeing Employees Credit Union
Quick Take: BECU offers an impressive range of products and services, with no maintenance fees or minimums on its basic deposit accounts. 
Fees
APYs
Breadth of Products
Account Minimums
How did we calculate this?
Pros
Broad range of consumer accounts

Deposit accounts have no maintenance fees or minimums
Member Advantage program offers additional perks and higher rates with no fees
Cons
Annual percentage yields lower than at many other banks

 

Limited geographic reach

 
About Boeing Employees Credit Union
Boeing Employees Credit Union (BECU) got its start in 1935 as a way to help Boeing employees raise money to buy work tools. The original 18 founders put in 50 cents each and made their first loan of $2.50 to a Boeing employee. Since then, the credit union has extended its membership to select populations in Washington, Oregon and Idaho and currently has nearly 1.3 million members.
Membership is available to anyone who lives, works, worships or goes to school in Washington state and residents of select counties in Oregon and Idaho; members of partner associations such as the University of Washington; and employees of BECU, Boeing and credit unions.
The credit union offers all types of personal banking accounts, from checking and savings to money market and CD accounts, in addition to loans and mortgages, investments and business accounts. Members have free access to online banking and the mobile app. GOBankingRates named BECU one of the Top 100 Banks of 2022 in its annual rankings list.
Checking Accounts
BECU offers two primary checking accounts — Member Advantage Checking and Member Share Checking — as well as Teen and Youth Checking options. Member Advantage and Member Share are both interest-bearing accounts. There are no minimum balance requirements nor monthly fees with either account, and both offer nationwide access to more than 30,000 surcharge-free ATMs.
The Member Share account has an APY of 0.01% on all balances. Member Advantage offers an APY of 0.50% on the first $500 and 0.01% on all balances of $500 and higher. To qualify for Member Advantage, you must open a BECU Member Advantage checking and savings account, sign up to receive monthly eStatements and make a transaction each month using one of  BECU's free electronic services.
Savings Accounts
BECU offers three savings account options: Member Share, Member Advantage and Youth Savings. Qualifications for Member Advantage Savings are the same as for Member Advantage Checking. All savings accounts have no minimum balance requirements and no monthly maintenance fees.
As of Apr. 22, 2022, the APY for most savings balances is 0.02%, but you can get an APY of 0.50% on the first $500 deposited into the Member Advantage Savings account. The Youth account offers an APY of 6.17% on the first $500 and 0.02% on balances of $500 and above.
Money Market Accounts
BECU offers two money market account options: the standard Money Market account and the Member Advantage account. There are no monthly maintenance fees or minimum balance requirements, and the accounts come with check writing access.
For the standard Money Market account, the APY is 0.05% on all balances. The Member Advantage account pays an APY of 0.05% on balances below $10,000 and 0.10% on balances above $10,000.
CD Accounts
BECU offers a wide range of CD maturities, with enhanced rates for Member Advantage. Terms range from three months to five years. The minimum to open an account is $500. Bump CDs of 12 months and 24 months are available, giving you a one-time option to increase the APY to current market levels. The Add-To CD option allows additional contributions with a low $100 minimum to open.
The APY for regular CDs ranges from 0.05% to 0.10%, with higher balances fetching the higher rates. But you can earn more than that by signing up for Member Advantage, which offers an APY as high as 0.30% for 36- to 47-month CDs with balances of $50,000 and higher.
How BECU Earned Its Scores
Fees
You don't have to pay monthly maintenance fees on any of BECU's deposit accounts, which is a huge advantage if you want to get the most out of your money. The other fees are lower than what you might have to pay at many traditional banks. BECU charges $25 for both NSF and stop payment fees, as well as for domestic outbound wire transfers. Cashier's checks are $5 each.
APYs
Annual percentage yields at BECU are far from the best in the industry, but they're not the worst either. The highlights are a 0.50% APY on the first $500 deposited into the Member Advantage checking and savings accounts, and an APY of 2.02% on the first $500 deposited into Youth Savings. APYs on Money Market and CD accounts are fairly in line with what most financial institutions offer.
Breadth of Products
One of BECU's main strengths is the range of products it offers, including savings, checking and money market accounts and certificates of deposit. Other products include individual retirement accounts, investments, loans, insurance and business accounts.
Account Minimums
You don't have to worry about minimum balance requirements on any of BECU's basic deposit accounts, and its CDs have low minimums compared with many other financial institutions.
Editor's Favorite

BECU provides customers with a wide range of banking accounts with no maintenance fees and reasonable minimums, and it offers an easy way to enhance yields on most products.
BECU vs. Competitors
BECU has a limited reach but still competes with other credit unions and national banks. Here's a look at how it stacks up against others.
| BANK | BEST FOR |
| --- | --- |
| BECU | No maintenance fees and no minimums on banking products |
| Washington State Employees Credit Union (WSECU) | Cash-back checking, higher standard savings APY |
| Bank of America | Extensive branch network |
| Wells Fargo | Rewards program |
BECU vs. WSECU
WSECU is a competitor that operates solely in the state of Washington. It offers a cash-back checking option — something not available at BECU — that pays 1% back on all gas, airline and restaurant purchases and five cents back on all other debit card purchases. WSECU also offers higher rates and more terms on its certificate accounts (the equivalent of CDs). BECU gets the edge with the 0.50% APY it offers on the first $500 deposited into the Member Advantage Savings account, which is higher than the top end of WSECU's savings rates.
BECU vs. Bank of America
When it comes to in-branch services, Bank of America trumps BECU, with about 4,200 financial centers across the United States. But BECU offers checking, savings and money market accounts with no monthly maintenance fees, an option not available at Bank of America.
BECU vs. Wells Fargo
Wells Fargo has an extensive credit card rewards program — something that isn't offered at BECU. Customers can redeem rewards for travel, merchandise, online auctions and gift cards. BECU's standard savings APY might pay just 0.02%, but that's double the 0.01% APY earned at Wells Fargo.
Final Take
BECU offers a wide range of products and services, from basic bank accounts to home mortgages, personal loans and investments. None of the credit union's checking, savings and money market accounts have maintenance fees or minimums, making them accessible and desirable. BECU's main drawback is low interest rates, although the boost provided by participation in the Member Advantage program helps.
BECU FAQ
Now that you know more about BECU's products and services, here are the answers to some other questions you may have.
Is BECU owned by Boeing?

Although BECU was originally founded by Boeing employees, it is currently overseen by an independent board of directors and is not directly affiliated with Boeing.

Who can join BECU?

You can become a BECU member if you live, work, worship or attend school in Washington or select counties in Idaho. You can also qualify if you live or work in certain Oregon counties. Employees of BECU, Boeing and credit unions are eligible for membership, as are associates of the University of Washington or Washington State University Alumni Associations, the NW Credit Union Foundation or KEXP.

Does BECU have a monthly fee?

None of BECU's basic checking, savings or money market accounts have a monthly maintenance fee.

Does BECU use Zelle?

Yes, BECU offers free access to the Zelle money transfer service to its customers.

How long does direct deposit take BECU?
What is BECU ATM withdrawal limit?

The maximum daily ATM withdrawal limit can vary based on account activity and maturity. For specifics regarding your account, the credit union asks you to call customer service at 800-233-2328.
John Csiszar contributed to the reporting for this article.
Rates are subject to change; unless otherwise noted, rates are updated periodically. All other information on accounts is accurate as of Apr. 22, 2022.
This content is not provided by BECU. Any opinions, analyses, reviews or recommendations expressed in this article are those of the author alone and have not been reviewed, approved or otherwise endorsed by BECU.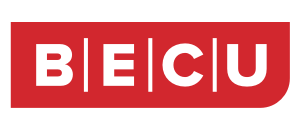 Take Advantage of our Best Offer(s)