Chase Bank Review: Thousands of Branches and a Host of Products and Services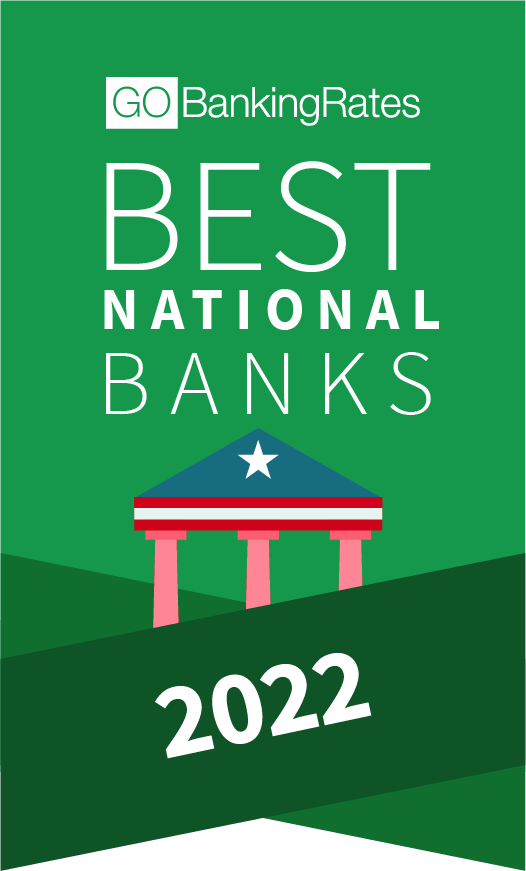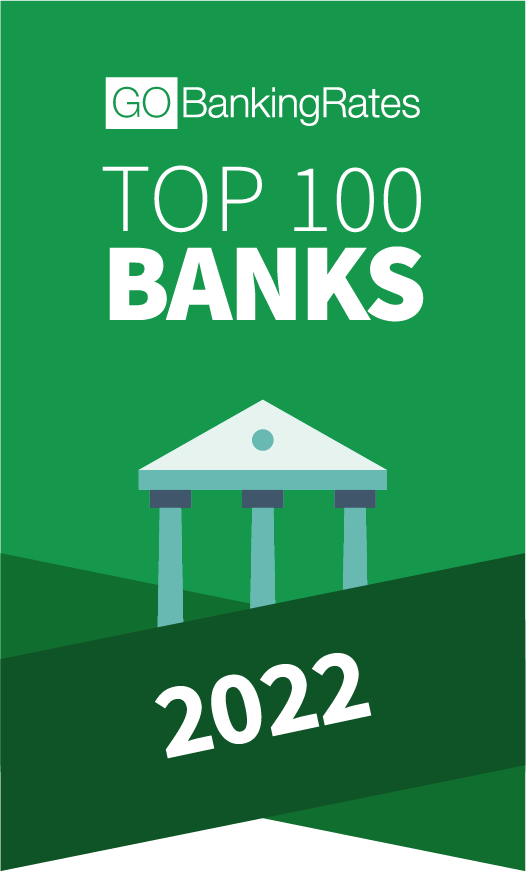 GOBankingRates Score
Quick Take: With 4,700 branches and 16,000 ATMs, Chase is best for those who do their banking the traditional way -- in person at their local branch and at ATMs. The following Chase Bank review is on the top categories such as account options, customer service and more and will help you decide if the bank is the right option for you.
APYs
Benefits
Products
Customer Service
How did we calculate this?
Pros
Highly rated mobile app and website
Large network of ATMs
Bonus rewards for new customers
Compatibility with most digital payment platforms
Large selection of account options, including for kids and teens
Cons
No high-yield savings accounts
No money market accounts
Monthly fees on accounts
Chase Overview
Chase is the consumer and commercial banking division of JPMorgan Chase & Co. It is one of America's largest banks and grew in size when it merged with the firm JPMorgan & Co. in 2000. Today, the financial institution has $2.9 trillion in assets, and about half of all American households use its products.
GOBankingRates has ranked Chase as one of the Best National Banks and Top 100 Banks of 2022. It has also been recognized in the Best CD Accounts, Best Checking Accounts and Best Savings Accounts of 2022 annual lists.
Key Features
Here is more on what makes Chase one of the highest-rated banks in the country.
APYs
As with most major banks, interest rates aren't the most competitive feature. Standard rates are % APY on savings and CDs, no matter the balance. Keep this in mind when determining if Chase is right for you — convenience may be more of a selling feature than interest yields.
Benefits
Chase has plenty of branches available nationwide. However, you also have access to an excellent mobile app. If you're looking for a bank that has a highly-rated mobile app on both the Apple App Store and Google Play, you've found it.
With the app, you can manage your Chase accounts and JPMorgan investments, monitor your credit, budget and track your money, use Zelle and initiate mobile deposits. You can also track rewards, lock and unlock your account if you misplace your card and find the nearest Chase branches and ATMs.
Products
Chase's strongest feature is the number of account options available. Here's an overview of what the bank has to offer. 
Checking Accounts
There is a total of eight checking account options divided into three categories: Everyday, Premium and Kids & Students. Even though Chase Total Checking is a basic account with no bells and whistles, it ranked as being one of the Best Checking Accounts of 2022 in GOBankingRates' annual rankings.
And if that's not enough to sign up, Chase ranks the Total Checking account as its most popular account because it has the banking essentials you need, including an autosave feature and no overdraft fee if you're overdrawn $50 or less by the end of the business day. The account does have a $12 monthly service fee, but it's waivable with a beginning day balance of $1,500, regular direct deposits totaling $500 or more, or an average beginning day balance of $5,000 or more with combined balances from other qualifying accounts.
Chase Secure Banking is a simple checking account that has a fixed $4.95 monthly service fee. Plus, you won't have to worry about overdrafts because Chase will decline or return any purchase that exceeds your balance. And if for some reason you do end up with a negative balance, the bank still won't charge you an overdraft fee.
Chase Premier Plus Checking is an interest-earning checking account with breaks on non-Chase ATM fees and savings on products like cashier's checks. It has a $25 monthly service fee waived with an average beginning day balance of $15,000 in any combination of linked qualifying accounts or a linked, qualifying Chase first mortgage that's enrolled in automatic payments from your Chase account.
Other benefits of the account include no overdraft fees if you're overdrawn by less than $50 at the end of the business day and waived non-Chase ATM fees up to four times per statement period. Plus, the service fee will be waived on any linked Chase personal savings or up to two Chase Premier Plus Checking accounts. Additionally, the account is eligible for free Chase design checks.
Chase Sapphire Banking is a premium account that earns interest, waives all non-Chase ATM fees and fees on many other bank services and offers a dedicated 24/7 banking service line. It has a $25 monthly service fee, waivable with an average beginning day balance of $75,000 or more in any combination of this account and linked qualifying accounts. It also offers higher limits on Chase QuickDeposit and Zelle, higher daily purchase limits and ATM withdrawal limits and free Chase design checks.
Chase Private Client Checking is a premium account that earns interest and has the same break on fees that the Chase Sapphire Banking account offers. The account has a $35 monthly service fee, which can be waived with an average beginning day balance of $150,000 or a linked Chase Platinum Business Checking account. It also offers a dedicated Business Banking advisor, discounted rates on home and auto loans, close collaboration with a dedicated Chase private client banker and free personal design checks. 
Chase First Banking is a parent-owned account for children ages 6 to 17 that has no monthly service fee, but you must be an eligible Chase checking customer to open this account. With the account, you can set and track savings goals in the Chase mobile app, set spending limits, set recurring allowance payments and assign chores.
Chase High School Checking is designed for a parent to co-own with a child aged 13 to 17. As long as the parent links this account to their Chase checking account, the account has no monthly service fee. The account includes autosave, Zelle, Chase QuickDeposit and direct deposit. This account must be opened at a Chase branch. 
Chase College Checking is for college students who are 17 to 24, and 17-year-olds must open this account in a branch. The monthly service fee is $6, but an average beginning day balance of $5,000 or more or one electronic deposit each month will waive the fee. The account includes autosave, a waived service fee on a linked Chase personal savings account, Zelle, Chase QuickDeposit and direct deposit. 
Chase Savings Accounts
Chase savings account options include the basic Chase Savings and a preferred account called Chase Premier Savings. Overall, rates are low on the Chase savings products.
Chase Savings is ranked as one of the Best Savings Accounts in GOBankingRates' annual Best Banks rankings. The account earns % APY across all balance tiers and has a $5 monthly service fee, waivable with one of the following: 
$300 daily balance
$25 or more in total autosave or other automatic transfers from your personal Chase checking account
A linked Chase College Checking account
Account owner who is under age 18
Chase Premier Savings standard rates are the same as the basic account's. However, the Premier account is eligible for a higher relationship rate when you link to a Chase Premier Plus or Sapphire Checking account and make at least five customer-initiated transactions each month using a linked Chase checking account. Chase Premier Savings has a $25 monthly service fee, waivable with a $15,000 beginning day balance or when linked to Premier Plus or Sapphire Checking accounts.
CD Rates
You must be an existing Chase checking customer to open a Chase certificate of deposit account online and receive the relationship rate. Otherwise, it will have to be done in person at a branch location and you'll miss out on the preferred rate. Chase CDs require a $1,000 minimum deposit and are available in one- to 120-month terms. Standard rates are % APY, no matter the balance and relationship rates are higher and range, depending on term and balance. See Chase's relationship rates for CDs here. 
Customer Service
Customer service is something Chase prides itself upon. The bank provides an online page linking to various self-service options, including FAQs, instructional articles and videos. However, if you need to speak to a banking representative, you can call 800-935-9935, 24/7 for assistance. You can also reach the bank on social media: Tweet the bank @ChaseSupport or message it on Facebook or Instagram. They also offer the option to schedule a meeting with a personal banker. 
How Chase Bank Stands Out
Chase has most of the products you would expect from a big bank, and then some. You truly can do all your banking in one place with Chase. As far as deposit accounts, the bank offers eight different checking options, two savings options and a variety of CDs. The bank does not offer a money market account, however. Chase also offers a selection of credit cards, home loans, auto loans, investing and various business and commercial services.
Chase Bank vs. Competition
Here are some Chase Bank reviews to compare how it stacks up against other major banks.
Chase vs. Bank of America
Bank of America has slightly higher APYs available on its savings accounts due to its Preferred Rewards tiers, but otherwise there are many similarities between Bank of America and Chase. However, Chase does currently offer bigger incentives than Bank of America does to sign up for some of its accounts.
Chase vs. Wells Fargo
Wells Fargo has slightly lower checking account fees and more ways to avoid them than Chase does. However, Chase dominates Wells Fargo on the credit card side of the banking world, with a nearly unlimited line of appealing card offerings.
Chase vs. Citi
Citi has the biggest fee-free ATM network among any major U.S. bank, at over 62,000, compared to Chase's 16,000. If you desire in-branch services, however, Citi's branch network is quite sparse compared with Chase's.
How To Apply
You can open an account with Chase at a local branch, by calling or applying online. You'll need to provide your basic information such as name, Social Security number, birth date, home address and more. Don't forget to fund your account by providing a routing and bank account number to initiate an ACH transfer or by using a debit card. 
Who Chase Is Best For
Chase's wide reach and incredible depth of products, including its eight checking options for different types of clients, make it a global banking powerhouse.
Final Take
To sum up Chase in a nutshell, it's perfect for a traditional bank customer because it offers consistency and availability. In addition to offering a wide variety of products, Chase provides both online and in-branch servicing.
Chase FAQ
Here are the answers to some commonly asked questions about Chase.
Is Chase Bank a good bank?

Chase is one of the largest banks in the U.S. In addition, GOBankingRates has ranked Chase as one of the Best National Banks and Top 100 Banks of 2022 and has also recognized the bank in its Best CD Accounts, Best Checking Accounts and Best Savings Accounts of 2022 annual lists.

What are the disadvantages of Chase Bank?

Chase Bank is a large national bank. Some customers may find the bank's service lacking due to the financial institution's size. Chase's interest rates aren't as competitive as online-only banks offering high-yield accounts.

Is it safe to bank with Chase?

Chase is a safe bank in the sense that it carries the FDIC insurance that all member banks do. This federal insurance protects account holders for up to $250,000.
Rates are subject to change; unless otherwise noted, rates are updated periodically. All other information on accounts is accurate as of Aug. 1, 2022.
Editorial Note: This content is not provided by Chase. Any opinions, analyses, reviews, ratings or recommendations expressed in this article are those of the author alone and have not been reviewed, approved or otherwise endorsed by Chase.
The information related to these Chase Secure Banking, Chase Premier Plus Checking, Chase Sapphire Banking, Chase Private Client Checking, Chase First Banking, Chase High School Checking, Chase College Checking, Chase Savings, Chase Premier Savings, and Chase CD accounts was collected by GOBankingRates and has not been reviewed or provided by the issuer of these products/cards. Product details may vary. Please see issuer website for current information. GOBankingRates does not receive commission for any product mentioned besides Chase Total Checking.