CIT Bank Review: Make Savings a Habit To Get the Best Rates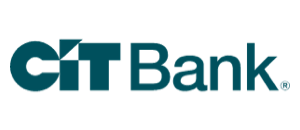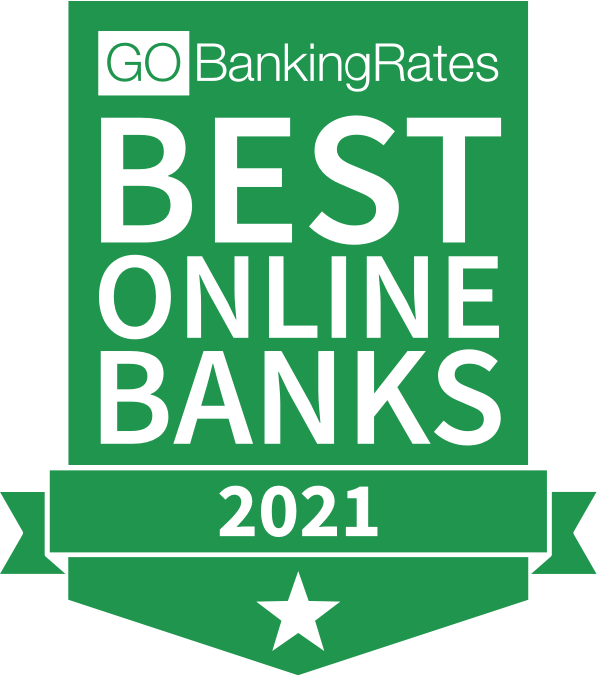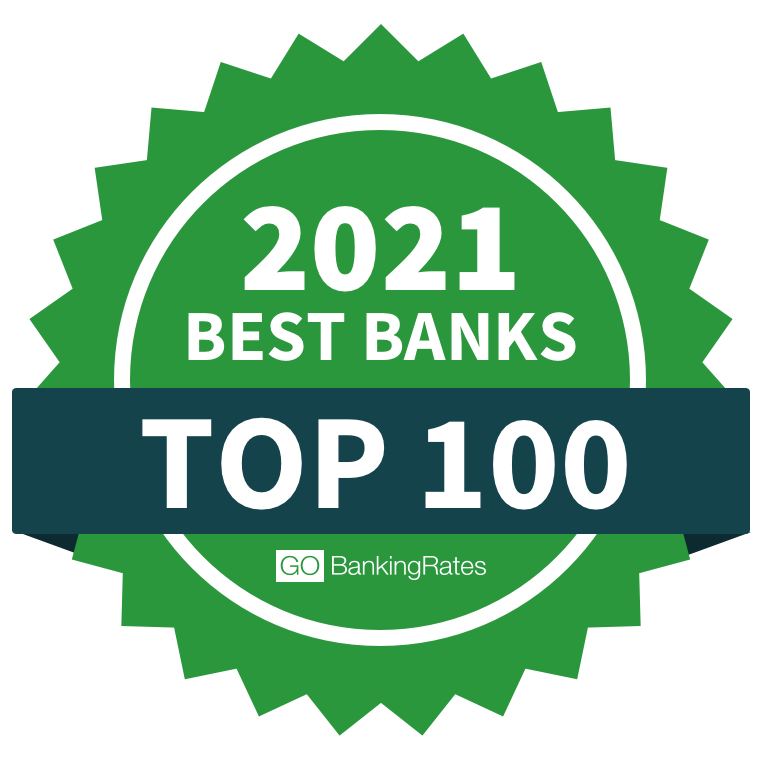 GOBankingRates Score
Our Take:
It pays to save at CIT Bank. This
legitimate
online-only bank offers above-average interest rates on its selection of deposit accounts and certificates of deposit. When you commit to saving and make it a habit, you get access to the bank's best rates.
Rates
Fees
Opening Deposit Requirements
Accessibility
How did we calculate this?
Pros
Annual percentage yields well above the national average
No monthly maintenance fees
Higher APY available to customers who make regular deposits to savings account
Cons
Limited number of physical branches
No check writing option with checking account
About CIT Bank
CIT is a legitimate online-only bank headquartered in Pasadena, Calif. Its parent company, CIT Group, is a financial holding company with more than $40 billion in assets that trades on the New York Stock Exchange under the symbol CIT. In its annual rankings by GOBankingRates, CIT was named one of the Best Online Banks 2021, as well as one of the Best Checking Accounts, CD Accounts and Money Market Accounts of 2021.
CIT Bank Products
CIT Bank's product line is limited to deposit accounts and mortgages. Here's a quick look:
Product
Features
Checking Account

ATM fees reimbursed up to $30 per month
Debit card with EMV chip
Interest bearing
Send and receive payments through Zelle, Bill Pay, Samsung Pay, and Apple Pay

Savings Account
Money Market Account

No monthly service fees
Competitive APY of

0.45%

Access to money through mobile app

CD Accounts

Terms from 6 months to 5 years
Term, Jumbo and No-Penalty options
APY ranges from 0.30% to 0.50% depending on CD

Mortgages

Home loans and refinancing available
Relationship benefits
CIT Bank has a limited product line, but customers benefit from low fees and higher-than-average interest rates on their savings. Keep reading for more details.
CIT Bank Checking Account
CIT has one checking account, called eChecking. Unlike traditional checking accounts, this account doesn't come with checks. You can use a debit card, your online account or the mobile app to make transactions. GOBankingRates has ranked it as one of the Best Checking Accounts of 2021.
Features
$30-per-month ATM reimbursements for other banks' fees
No monthly maintenance fee
APY of 0.10% on balances under $25,000 and 0.25% for balances of $25,000 or more
$100 opening deposit
Pros:
Low fees for wire transfers and returned deposit items
Unlimited withdrawals through mobile app
APY higher than national average
Cons:
Best interest rate reserved for higher balances
No option to pay with checks
CIT Bank Savings Account
The idea behind the Savings Builder online savings account is that if you can commit to regular ongoing deposits — thus, building your savings — you'll be rewarded with the bank's highest interest rate. To earn the highest rates, you have to make a monthly deposit of at least $100 or maintain a $25,000 balance.
Features
APY of 0.42% or

0.50%

, depending on the balance
All accounts earn the top interest rate for the first month
No monthly maintenance fees
Interest compounds daily
Pros:
APY is higher than the national average
Daily compounding interest earns money faster
Interest rate boost for making regular deposits
Cons:
Some banks offer higher APY
CIT Bank Money Market Account
CIT Bank's Money Market account is FDIC-insured and charges no monthly service fees. Customers are limited to six transactions per statement cycle, but fees for excess transactions are capped at $50. GOBankingRates has ranked it as one of the Best Money Market Accounts of 2021.
Features
$100 minimum opening deposit

0.45%

APY
No monthly maintenance fees
Access to account through mobile app
Pros:
APY is seven times higher than the national average
No opening or maintenance fees
Low opening deposit requirement
Cons:
Some financial institutions offer higher APY
CIT Bank CD Accounts
CIT Bank currently offers three types of CDs: Term CDs, Jumbo CDs and No-Penalty CDs. None charge monthly maintenance fees, and some can be set up for automatic renewal. GOBankingRates has ranked it as one of the Best CD Accounts of 2021.
Features
Terms from six months to five years
No account opening or maintenance fees
Interest compounds daily
APY up to

0.50%

on the 5-Year Jumbo CD
Pros:
Flexible options available, including a no-penalty CD
Rates compare favorably to most other banks
No maintenance fees
Cons:
Early withdrawal penalties for most CDs
No ultra-short or ultra-long maturities available
Banking Experience
Banking at CIT is a different experience than doing business with a neighborhood bank. According to the branch locator on the bank's website, there are fewer than 25 physical branches across the U.S. You should be comfortable managing your accounts online if you don't live near one of these branches.
Customer Service
Customer service representatives are available by phone Monday through Friday from 9 a.m. until 9 p.m. ET and Saturday from 10 a.m. until 6 p.m. ET. The bank's website also contains an FAQ section for customers who don't want to wait in the phone queue.
Accessibility
CIT Bank has fewer than 25 physical branches across the continental U.S. and Hawaii. Customers can manage their accounts at any time through online and mobile banking.
Mobile and Digital Experience
CIT Bank has a mobile app available for download through Google Play and the App Store. With this app, you can manage your money at any time. This is where you deposit checks, transfer funds, check balances and pay bills. The app has a rating of 4.2 on Google Play and 4.6 in the App Store.
Convenience
Customers must access their accounts through the mobile app or website. The generous ATM fee rebate gives eChecking customers the ability to use any ATM available without running up huge fees.
How To Open an Account
You can open an account with CIT Bank online in about five to 10 minutes. Here's how:
Choose the type of account you want to open.
Provide personal information such as your home address, email address, phone number and Social Security number.
Set up the initial deposit.
Set up access to online banking.
Once your account is open, you'll have access to the CIT Bank mobile app, where you can initiate a variety of account transactions.
Key Information

Customer Service Number: 855-462-2652 within the U.S.; 626-535-8964 outside the U.S. (toll call)

Routing Number: 124084834

Promotions: See CIT Bank's Promos and Bonuses
CIT Bank Fees
CIT Bank's accounts are mostly fee-free. Here's a look at the fees the bank does charge:
| Type | Fee |
| --- | --- |
| Monthly maintenance | $0 |
| Overdraft | $30 |
| Incoming wire transfer | $0 |
| Outgoing wire transfer | $0 to $10, depending on account balance |
| NSF | $30 |
| Debit card replacement | $10 (one free card per year) |
| International point of sale/ATM withdrawal | 1% of transaction amount |
You can avoid paying fees at CIT Bank by keeping track of your spending and skipping the activities that require fees.
CIT Bank vs. Competitors
As part of any CIT Bank review, it helps to compare the bank's products and services with other banks. Here's an overview:
| Bank | Best For |
| --- | --- |
| CIT Bank | Customers who are comfortable with an online-only experience and want low-cost banking with higher returns |
| Citibank | Customers who want access to customer service outside regular business hours |
| Ally Bank | Customers who want an online bank that offers a full range of banking products and investing options |
| Capital One 360 | Customers who want to earn top interest rates without minimum balance requirements |
CIT Bank vs. Citibank
Both CIT Bank and Citibank offer competitive rates and low minimum deposit requirements. CIT might be a better choice for customers who want fee-free banking without maintaining a minimum balance. Customers who need 24-hour access to a live customer service representative should consider Citibank.
CIT Bank vs. Ally Bank
CIT and Ally are both online-only banks that offer competitive rates. CIT emphasizes savings products, and its Savings Builder account is an excellent choice for customers who want to make saving money a habit. Ally is a better option for those who want to do one-stop banking across many different products and services.
CIT Bank vs. Capital One 360
CIT Bank and Capital One 360 accounts both come with competitive APYs for savings and checking accounts. Customers who use ATMs can take advantage of CIT's generous ATM rebate. Capital One 360 customers enjoy above-average rates no matter how much money they keep in the bank.
Final Take
CIT Bank has plenty of enticing features, but you have to be comfortable with digital banking before opening an account there. The yield available on the Savings Builder Account makes it a good choice, even among competitors with online savings accounts.
The low fees and high yields at CIT Bank make it worth checking out for customers who don't need a personal banking experience.
More Banks With Competitive Rates

Bank Branches

Credit Unions
Editor's Favorite

If you want to build your savings, keeping your money in a CIT Bank Savings Builder account offers several advantages. You might find a higher interest rate at other online banks, but CIT still gives you an above-average rate with no monthly service fees. Even better, you have to commit to savings to get the bank's best terms. Establishing a savings habit now can pay off later.
CIT Bank FAQ
Here are the answers to some commonly asked questions about CIT Bank.
Is CIT Bank part of Citibank?

CIT is part of CIT Group.

What does CIT Bank stand for?

CIT stands for Commercial Investment Trust.

How long has CIT Bank been in business?

CIT started doing business in 1908 by offering financing for businesses in St. Louis.

How long do CIT Bank transfers take?

It can take up to two business days to complete fund transfers. You can transfer funds from other CIT accounts or external accounts at other banks.

How do I withdraw money from CIT Bank?

You can transfer your money to a different account using an electronic funds transfer or a wire transfer. Or, you can request a check from the bank.

Does CIT Bank offer free money for signing up for an account?

CIT Bank does not currently offer free money to customers who sign up for new accounts. However, the bank offers other ways to save money that can add up to bigger savings over time. Checking customers enjoy discounts on mortgages and can get $525 cash back when they close on a CIT Bank home loan.
This article has been updated with additional reporting since its original publication.
Rates are subject to change; unless otherwise noted, rates are updated periodically. All other information on accounts is accurate as of Jan. 5, 2020.
This content is not provided by CIT Bank. Any opinions, analyses, reviews or recommendations expressed in this article are those of the author alone and have not been reviewed, approved or otherwise endorsed by CIT Bank.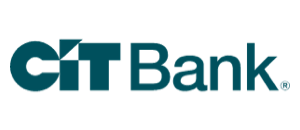 Take Advantage of our Best Offer(s)