Discover Bank Review: No Fees on Deposit Products and Competitive Rates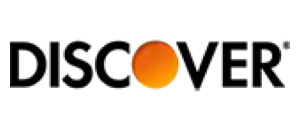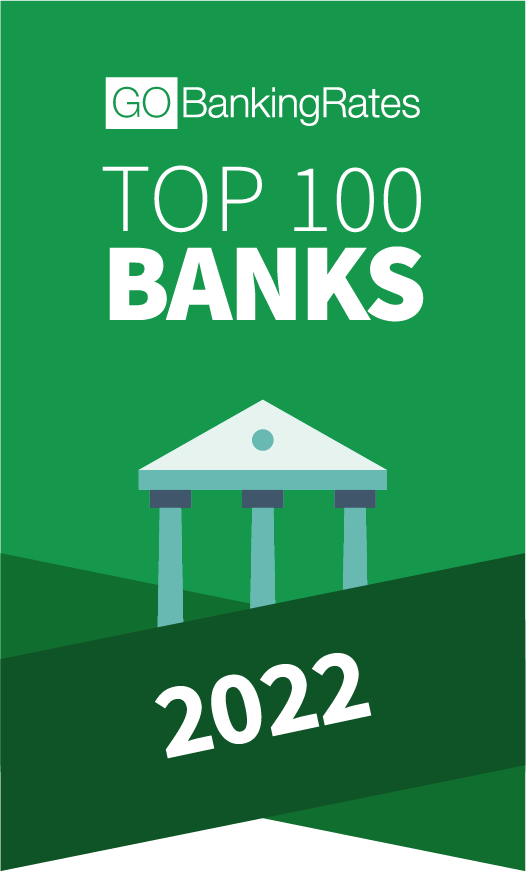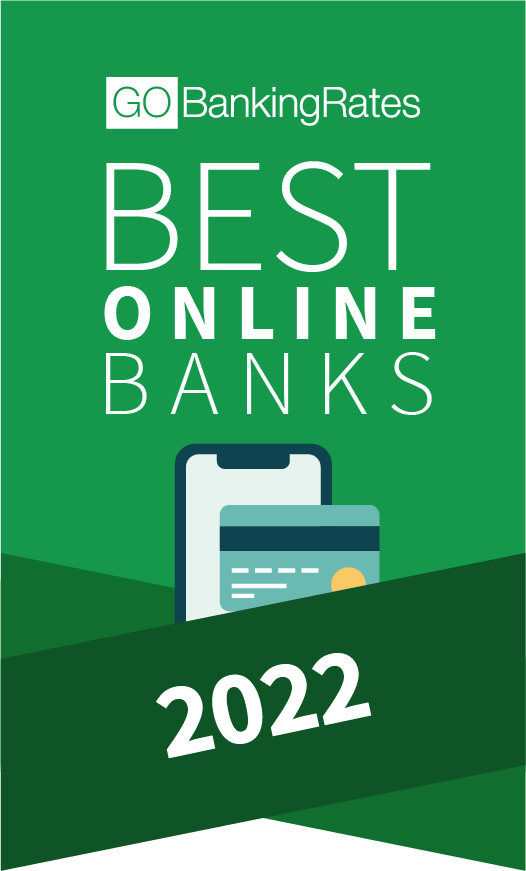 GOBankingRates Score
Quick Take:
Discover
Bank is an online-only bank that offers a full range of deposit accounts, including checking, savings, money market and certificates of deposit, with no monthly fees. Plus, the bank offers above-average rates and 24/7 customer service.
Rates
Minimum Opening Deposits
Monthly Fees
Customer Service
How did we calculate this?
Pros
No minimum deposits on checking and savings accounts

No monthly fees

No insufficient funds or overdraft fees

Above-average

rates

24/7 customer

service
Cons
High minimum deposit to open a CD

No branch availability

 
About Discover Bank
People have known about the Discover card since its national launch in 1986, when its Super Bowl XX commercial announced the "Dawn of Discover." However, these days, Discover offers much more than just credit cards. Discover is also a full-service online bank that offers a variety of banking products with a mission focused on helping its customers engage in smarter spending, saving and debt management. And one way Discover does this is by stepping outside the box. In 2019, Discover ended all monthly fees on its deposit products, which helps save its customers money.
These and other reasons are why Discover Bank made GOBankingRates' Best Banks of 2022 rankings for the following:
Cashback Debit Online Checking
Discover Bank offers only one checking account, but it's packed full of impressive, money-saving features.
Discover's Cashback Debit Online Checking account ranked as a Best Checking Account in GOBankingRates' Best Banks of 2022 study for multiple reasons. To start, the account has no minimum deposit requirement, no minimum daily balance requirement and no monthly maintenance fees. Additionally, the account has no insufficient funds or overdrafts fee and pays 1% cash back on up to $3,000 worth of purchases with the debit card each month. And when you need to access cash, you can withdraw money, fee-free, at over 60,000 ATMs worldwide.
Savings Account
Discover Bank offers one savings account, which ranked as a Best Savings Account in the GOBankingRates' study.
Like the bank's checking account, the savings account has no minimum opening deposit, monthly fee or minimum daily balance requirements. Plus, there's no insufficient funds overdraft or excess withdrawal fee. The account pays 3.00% APY; interest is compounded daily and paid monthly.
Money Market Account
Discover Bank offers a single money market account, which ranked as a Best Money Market Account in GOBankingRates' annual Best Banks study.
The Money Market Account does have a $2,500 minimum deposit, but there are no monthly maintenance fees or minimum daily balance requirements. You won't have to worry about insufficient funds, overdraft or excessive withdrawal fees either. Plus, you'll receive free standard checks with the account. The account pays 2.90% APY for balances under $100,000 and 0.35% APY for balances above $100,000.
CD Rates
It's no wonder Discover Bank's high-yield CD account also ranked in GOBankingRates' annual Best Banks study. The bank's CD offerings have no monthly maintenance fee and are available in terms from three months to 10 years. Rates range from 0.20% to 1% APY. The following rates are for every term the bank offers:
Three-month CD: 0.20% APY
Six-month CD:

2.75%

APY
Nine-month CD:

2.85%

APY
12-month CD:

4.00%

APY
18-month CD:

4.05%

APY
24-month CD:

4.10%

APY
30-month CD: 0.70% APY
Three-year CD:

4.15%

APY
Four-year CD:

4.20%

APY
Five-year, seven-year and 10-year CDs:

4.25%

APY
A $2,500 minimum opening deposit is required to open a CD at Discover Bank.
Editor's Favorite

Discover Bank's no-fee policy on its deposit accounts can really help customers rack up the savings. For example, a $5 monthly fee can add up to $60 per year, per account. And, while other banks may offer a way to waive monthly account fees, it can still be a hassle to try to meet minimum daily balance, debit card transaction or direct deposit requirements. With Discover Bank, you don't have to worry about monthly account fees ever.
Banking Experience
Now that you know more about Discover Bank's products, here's a breakdown of some of the outstanding features that make up its banking experience and helped it rank as a Best Online Bank and one of the Top 100 Banks in GOBankingRates' annual Best Banks study. 
Minimum Opening Deposits
Discover Bank has no minimum opening deposits on its checking or savings account as some competing banks do. Not having to deposit any money up front makes it easy and affordable to open one or more accounts at your convenience. 
Monthly Fee
When you open any type of account at Discover Bank, you won't have to worry about paying monthly fees or trying to meet qualifying deposit minimums or other requirements to avoid monthly charges. Instead, you can enjoy keeping your money where it belongs — in your bank account.
Customer Service
Discover Bank has banking service representatives available 24 hours, seven days per week. So, no matter what day of the week or what time of the day — or night — you have a banking question or issue, you won't have to wait to get the answers or solutions you need. You can also contact Discover Bank by mail.
For general correspondence referencing checking and savings accounts, use the following address:
Discover Bank 
PO Box 30416 
Salt Lake City, UT 84130 
For new accounts and deposits, use the following address:
Discover Bank 
PO Box 30417 
Salt Lake City, UT 84130 
Rates
Discover Bank has above-average rates, much higher than the national average, which is part of the reason the bank ranked in so many deposit account categories in GOBankingRates' annual Best Banks study.
Additionally, as Discover Bank is an online-only bank, it can afford to offer rates that are better than what other big banks advertise. For example, the bank offers a range of CD rates, from 0.20% APY to 1% APY. And the bank's Online Savings Account offers a  3.00% APY. Plus, the Money Market Account pays a 0.30% to 0.35% APY, depending on account balance.
Discover Bank vs. Competitors
Now that you're aware of some of Discover Bank's products and services, here's how the bank measures up to some of its online competitors.
Discover Bank vs. Ally Bank
Besides a high-yield CD, as Discover Bank offers, Ally Bank offers two other types of CDs: Raise Your Rate CD and No Penalty CD. While Discover doesn't offer more than one type of CD, it does offer better rates than Ally. Discover's highest APY is 1% (for its five-, seven- and 10-year CDs), while Ally's highest rate is for its five-year, high-yield CD.
Discover Bank vs. American Express National Bank
American Express National Bank, Member FDIC, does not require any deposit minimums to open one of its CDs, which is much more affordable than Discover Bank's $2,500 minimum deposit requirement. However, American Express National Bank does not offer checking or money market account options — only savings and CDs.
Discover Bank vs. Alliant Credit Union
Alliant Credit Unions offers three types of savings accounts, including a savings option for kids. Additionally, Alliant offers two checking options, including one for teens. However, Discover Bank offers a money market account, whereas Alliant does not.
Final Take
If you don't mind doing all of your banking tasks online, Discover Bank has much to offer. Its checking and savings accounts do not require minimum opening deposits, and none of its accounts have monthly fees that can eat into your funds. Plus, you can earn more on your balances because Discover Bank offers above-average rates.
Discover Bank FAQ
Now that you know more about Discover Bank's products, rates and fees, here are answers to some of the most commonly asked questions about the bank.
Does Discover Bank have an app?

Yes, Discover Bank has an app for both iOS and Android users, and the app rates 4.9 out of 5 stars on the App Store and 4.6 on Google Play. You can text APP to DISCOV (347268] to download it on your phone. With the app, you can complete tasks such as depositing checks, finding ATMs, setting up bill pay, transferring money, setting up account alerts and even freezing your debit card in case of emergency.

Can I deposit cash into my Discover Bank account?

Yes, you can deposit cash into your Discover Bank account in any of the following ways: Transfer from an external bank account Direct deposit Mobile check deposit Mail a check to the following address: Discover Bank PO Box 30417 Salt Lake City, UT 84130

How can I withdraw money from my Discover Savings account

?

You can withdraw funds from your Discover Savings account up to six times per month. Withdrawals can be made via online transfer, wire transfer or official bank check.

Does Zelle work with Discover Bank

?

Yes, you can use Zelle to transfer money from your Discover bank account.

Is Discover online banking safe?

 

Discover Bank protects its

customers'

accounts in multiple ways, such as Secure Socket-Layer technology, proactive fraud monitoring and enhanced account verification measures.
This article was updated on Apr. 21, 2022 to clarify the Discover Bank savings account APY.
Rates are subject to change; unless otherwise noted, rates are updated periodically. All other information on accounts is accurate as of Jan. 3, 2022.
Editorial note: This content is not provided by Discover Bank. Any opinions, analyses, reviews or recommendations expressed in this article are those of the author alone and have not been reviewed, approved or otherwise endorsed by Discover Bank.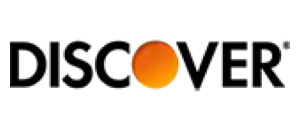 Take Advantage of our Best Offer(s)