Discover Bank Review: Fee-Free Features Worth Checking Out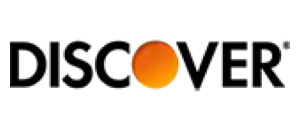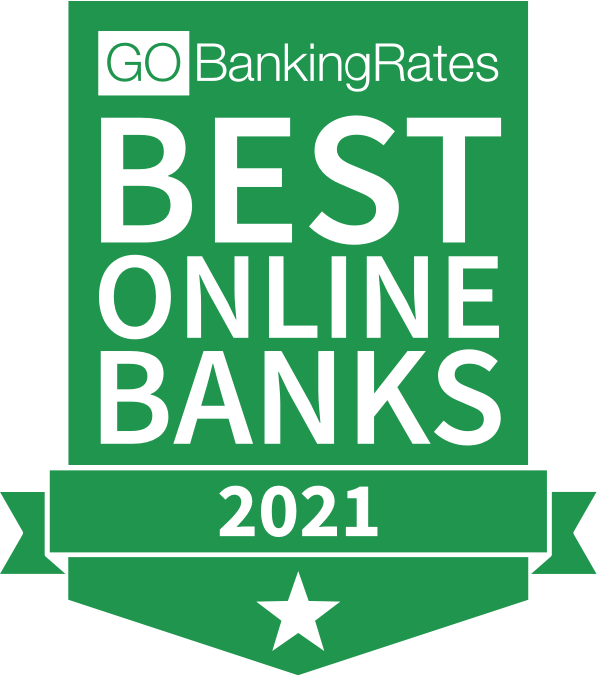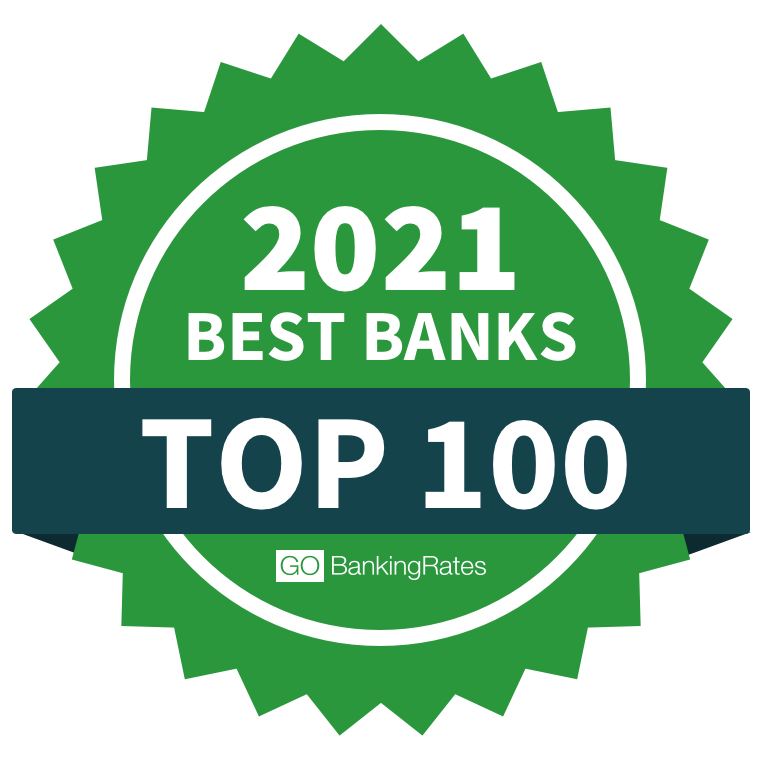 GOBankingRates Score
Our Take:
Discover Bank is a full-service online bank that has excellent annual percentage yield rates and many fee-free features, making it a great home for your money if you're down with digital banking.
Opening Deposit Requirements
Ease of Use
Breadth of Products
Mobile App/Digital Experience
How did we calculate this?
Pros
$0 monthly maintenance fees
High savings account APY
Customer service available 24/7, 365 days a year
Cons
In-network ATMs are often in retail locations or convenience stores.
Unlike many traditional brick-and-mortar banks, Discover does not offer a one-stop banking experience.
About Discover Bank
People have known about the Discover card since its national launch in 1986 when its Super Bowl commercial announced it was the "Dawn of Discover." However, these days, Discover offers much more than just credit cards. Discover is also a full-service online bank that offers a variety of banking products with a mission focused on helping its customers engage in smarter spending, saving and debt management. GOBankingRates has ranked it as one of the Best Online Banks of 2021.
Discover Bank Products
Discover Bank has expanded its product line dramatically since its beginnings in the 1980s and now offers a wide range of banking accounts to its customers. Here's a look at the bank's different account types, features and rates.
Product
Key Details
Savings Account

Free official bank checks
No fees for insufficient funds
No fees for account closures

Money Market Account

No monthly fees
Free online bill pay
Free standard checks

Checking Account

1% cash back on $3,000 of monthly debit card purchases
Free standard checks
No fees for insufficient funds

CDs

No monthly fees
Competitive rates

Individual Retirement Accounts

Roth and traditional IRAs
No fees

Loans

Home equity loans between $35,000 and $200,000
Personal loans up to $35,000
Student loans available
Discover Bank Savings Account
The Discover Online Savings Account has a high APY and no monthly fees, compared with competitors that may charge $8 or more per month. GOBankingRates has ranked it as one of the Best Savings Accounts of 2021.
Features
Daily/monthly compounded interest
Free official bank checks
No charges for insufficient funds
$0 account closures
$0 for stop payment orders
Pros
A $0 minimum opening deposit and a high 0.40% APY make the Discover savings account worthwhile. That rate is much higher than the current national average rate. Free and easy online banking coupled with mobile app banking with a mobile deposit feature make the bank convenient to use.
Cons
Most of the cons associated with the Discover Online Savings account apply to the online nature of the bank itself. Namely, Discover doesn't have any physical branches, although there is a mailing address if you aren't comfortable with online deposits and want to send in a check. Also, customer service is only available over the phone or via mail.
Discover Bank Money Market Account
Discover's money market account features an APY of 0.35% for balances under $100,000 and 0.40% for balances of $100,000 and above. GOBankingRates has ranked it among the Best Money Market Accounts of 2021.
A money market account offers a great way to receive high interest rates while still having easy access to your money with ATM, debit card and check options.
Features
No monthly fees
$2,500 minimum to open
Free standard and official checks
Free online bill pay
Free replacement debit card, with expedited shipping
Free stop payment order
Standard limit of six free withdrawals
Mobile check deposit
Pros
In addition to a good interest rate for the current low-rate environment, the Discover money market account offers access to over 60,000 fee-free ATMs and mobile app banking, including mobile check deposit.
Cons
Just like with the Online Savings account, the limitations of the Discover money market account are primarily structural. You'll have to conduct all of your business online, as there are no branches to visit, and immediate customer service is only available over the phone. There is also a $2,500 minimum to open the account.
Discover Bank Checking Account
Discover Bank offers a single checking account, the Cashback Debit account. GOBankingRates has ranked it as one of the Best Checking Accounts of 2021.
This account offers 1% cash back on qualifying purchases. Qualifying purchases equal most debit card purchases, excluding peer-to-peer transactions like Venmo or Apple Pay.
Features
Cash-back debit card
Free standard and official checks
Free online bill pay
Free stop payment order
Free account closure
Free replacement debit card with expedited shipment
Account can link to Zelle
Pros
With no fees or minimums, the Discover Cashback Debit checking account is already a winner. Adding in the 1% cash back on qualifying monthly purchases of up to $3,000 makes this account even better. Extra features like mobile check deposit and the option to freeze your debit card via the mobile app mean most customers would be satisfied with this account.
Cons
In addition to the lack of physical branches and in-person customer service, this checking account doesn't pay any interest.
Discover Bank CD Account
Discover's CDs have flexible rates and terms that range from three months to 10 years. The bank's CD rates are very competitive, beating out big banks like Bank of America and U.S. Bank. GOBankingRates has ranked Discover's CDs among the Best CD Accounts of 2021.
Features
Free official bank checks
Quick online access to your CD account
No fees, except for withdrawing money before the maturity date
Rates range from a

0.20%

APY on the three-month CD to a

0.80%

APY for the

10-year CD
Pros
With such competitive APY rates, particularly when compared with traditional banks, the pros of a Discover CD likely outweigh the cons. The lack of account fees and the ease with which you can open an online account are also advantages.
Cons
Rates at Discover aren't as high as you can achieve with some online competitors, such as Ally Bank. You'll also need a $2,500 minimum to open a CD account at Discover. Deposits can only be made online or via mail.
Banking Experience
When it comes to cash deposits or withdrawals, you can always use one of the 60,000-plus no-fee ATMs available. Check deposits can be made either through snail mail, as transfers from third-party accounts or via the mobile app's check deposit feature.
To open an account, you can follow a three-step process online or call Discover's 24/7 customer service line at 800-347-7000.
Technology
Discover's mobile app is highly rated by both iOS and Android users, receiving a 4.8 rating from 2.9 million users on the App Store and 4.5 stars from Google Play users. Highlighted features of the app include mobile check deposit and Zelle person-to-person money transfers.
Availability of Funds
Funds availability depends on the type of deposit at Discover Bank. Funds drawn on Discover Bank are available most rapidly, with up to $15,000 available within the first business day and the rest available on the second business day for new and existing customers.
For most other checks, up to $250 is available on the day of the deposit, with the next $5,300 available within the second business day and the remainder available on the fifth business day. Funds may be slightly delayed for new Discover customers.
Key Information

Customer service number: 800-347-7000

Routing number: 031100649

Promotions: Newest Discover Bank Promos and Bonuses

Login: Discover Bank Login Help
Discover Bank Fees
Discover does not have monthly fees for its checking account, online savings account, money market account, CDs, IRA CDs or loans — period. Although you may be able to find similar features among other online banks, having no fees on its account products makes Discover stand out from most brick-and-mortar financial institutions.
There are traditional early withdrawal penalties for CDs, as with nearly all banks, ranging from three months' simple interest for maturities of less than one year to 24 months' simple interest for maturities of seven to 10 years.
You will not find fees for Discover's online banking features or account closures.
Discover Bank vs. Competitors
Discover Bank has a good enough variety of features and benefits to compete with both online options and traditional brick-and-mortar institutions.
Bank
Best For
Discover Bank
Good range of online, fee-free accounts with high APYs; credit cards
Chase
In-branch support, diverse banking services
Ally Bank
No monthly fees, high savings APY of

0.50%

Chime
High savings APY of 1.00%, debit card
Discover Bank vs. Chase
Chase has a global reach of branches and tellers that Discover Bank, being an online bank, can't compete with. Discover Bank does have much higher APYs and lower fees than Chase on most products.
Discover Bank vs. Ally Bank
Both Ally Bank and Discover Bank offer no-fee, high-yielding savings accounts. However, Ally also offers a number of investment options. Discover has a line of credit cards that are not available at Ally.
Discover Bank vs. Chime
Chime's savings APY of 1.00% currently outshines Discover Bank's, so it might appeal to those for whom yield is everything. Discover offers a more extensive fee-free ATM network, however.
Final Take
As Discover Bank is an online-only institution, those used to a more traditional banking experience might bemoan the lack of branches or in-person service. However, the bank's low costs and higher-than-average APYs more than compensate for those shortcomings. Additional features such as fee-free access to over 60,000 ATMs and a user-friendly website and mobile app can help customers transition from traditional banking to online banking. If you're willing to accept an online-only bank, Discover Bank is a worthy place to go open an account.
More Low-Fee Banks

Bank Branches

Credit Unions
Editor's Favorite

Discover's lack of fees, user-friendly interface and good APYs make it a bank worthy of consideration. The lack of physical branches allows for high APY rates because there are fewer overhead costs for Discover Bank to cover.
Discover Bank FAQ
Now that you know more about Discover Bank's products, rates and fees, here are answers to some of the most commonly asked questions about the bank.
Does Discover Bank have physical locations?

Although Discover Bank has a headquarters in Salt Lake City, it doesn't have any physical branches for customers to transact business. You can mail check deposits or other requests to the Salt Lake City location, however.

How long does it take for a check to clear at Discover Bank?

For most deposits, checks are available to existing Discover customers on the day of the deposit for up to $250 of the deposit. The next $5,300 is available within the second business day, and the remainder is available on the fifth business day.
For U.S. Treasury checks and checks drawn on Discover Bank, up to $15,000 may be available on the first business day, with the remainder available by the fifth business day.

What time does Discover Bank post deposits?

Discover Bank posts deposits the same business day if they are received before 9 a.m. ET. Deposits received after that time will be processed the following business day.

Can I deposit cash into my Discover Bank account?

You cannot deposit physical cash into your Discover Bank account, although you can move funds via online transfer.

Can I withdraw money from my Discover savings account?

You can withdraw funds from your Discover savings account up to six times per month. Withdrawals can be made via online transfer, wire transfer or official bank check.

Does Discover Bank offer free money for signing up for an account?

Discover Bank doesn't currently have any account sign-up promotions. But the bank has offered $150 and $200 bonuses on its Online Savings account in the past.
John Csiszar contributed to the reporting for this article.
Rates are subject to change; unless otherwise noted, rates are updated periodically. All other information on accounts is accurate as of Dec. 9, 2020.
This content is not provided by Discover Bank. Any opinions, analyses, reviews or recommendations expressed in this article are those of the author alone and have not been reviewed, approved or otherwise endorsed by Discover Bank.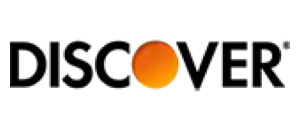 Take Advantage of our Best Offer(s)