Newest Discover Bank Promotions, Bonuses, Offers and Coupons: September 2021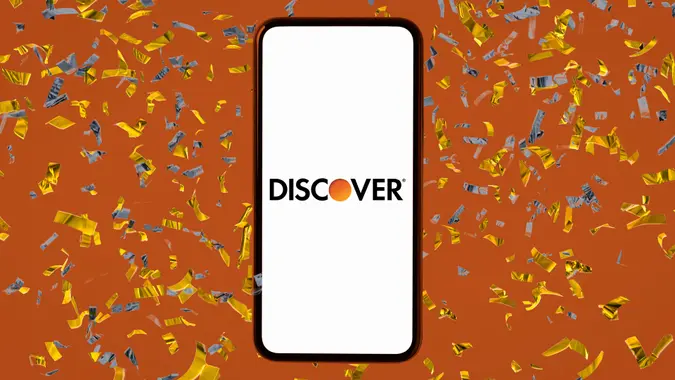 Discover Bank is an online-only bank offering a range of accounts and services. It is backed by the financial might of its parent company, Discover Financial Services, which is best known for its credit cards. Discover Bank expanded its offerings in 2013 to include checking and savings accounts.
Like most banks, Discover runs regular promotions to attract new customers. They want your business and are willing to pay for it. You can earn hundreds — sometimes just for opening an account. Use this bonus money to boost your savings or emergency fund — a smart move in the current economic downturn.
No Discover Bank promotions are available right now, but the bank offers other ways to save. Over time, these savings can add up and may give you more money than you'd earn in a promotional bonus. Read on to learn about the benefits of banking with Discover Bank and how it can boost your bottom line.
Cashback Debit Card
Discover Bank offers only one checking account, the Cashback Debit account. Earn 1% cash back on all debit card purchases each month, up to $3,000. Here's how it works:
If you spend $1,250 each month using the debit card, for example, you'll get $12.50 cash back per month, which adds up to $150 over the course of a year. If you spend $3,000 each month, it would be like getting a $30 Discover Bank checking account bonus each month or $360 per year.
Continue using your Discover Cashback Debit account at the maximum spend of $3,000 each month and your cash-back total will rise to $1,800 over five years. This is more money than you'll get from many of the top bank bonuses available. Best of all, you don't need to use Discover Bank coupons or maintain a minimum balance to qualify.
Competitive Rates
Discover Bank's online savings account earns 3.30% APY, considerably higher than the national average of 0.06% APY. A money market account with a balance under $100,000 earns APY — compared to the national average of 0.06%. Discover Bank's 12-month certificate of deposit comes with an APY of 4.25%, a rate higher than the 0.14% national average.
How To Open a Discover Bank Account
Because Discover is an online bank, you can't visit a physical branch to open an account. Instead, you have to open an account online. Here's how:
Step-By-Step Guide

Navigate to the bank's website, choose the type of Discover account you want to open and click "Open an Account."
Provide your contact information and details like your Social Security number.
Fund the account. You can do this now or later.
Customer service is available at 800-347-7000, 24/7, to assist you if you need help completing the online application.
Is It Time To Switch To Discover Bank?
If online banking appeals to you, Discover offers a full suite of bank accounts as well as rewards credit cards, personal loans, student loans and home equity loans. Additional perks like no-fee accounts, no-annual-fee credit cards and competitive interest rates make Discover a bank worth considering in today's financial landscape.
You probably should skip Discover Bank if you prefer doing business with a brick-and-mortar bank, however. If you need different products or services, consider other banks that are offering promotions this month.
Information on promotions is accurate as of Aug. 27, 2021. Additional requirements may apply. Offers and terms are subject to change.
This content is not provided by Discover Bank. Any opinions, analyses, reviews or recommendations expressed in this article are those of the author alone and have not been reviewed, approved or otherwise endorsed by Discover Bank.
This article has been updated with additional reporting since its original publication. Julia Gordon also contributed to the reporting for this article.