Newest Discover Bank Promotions, Bonuses and Offers: August 2020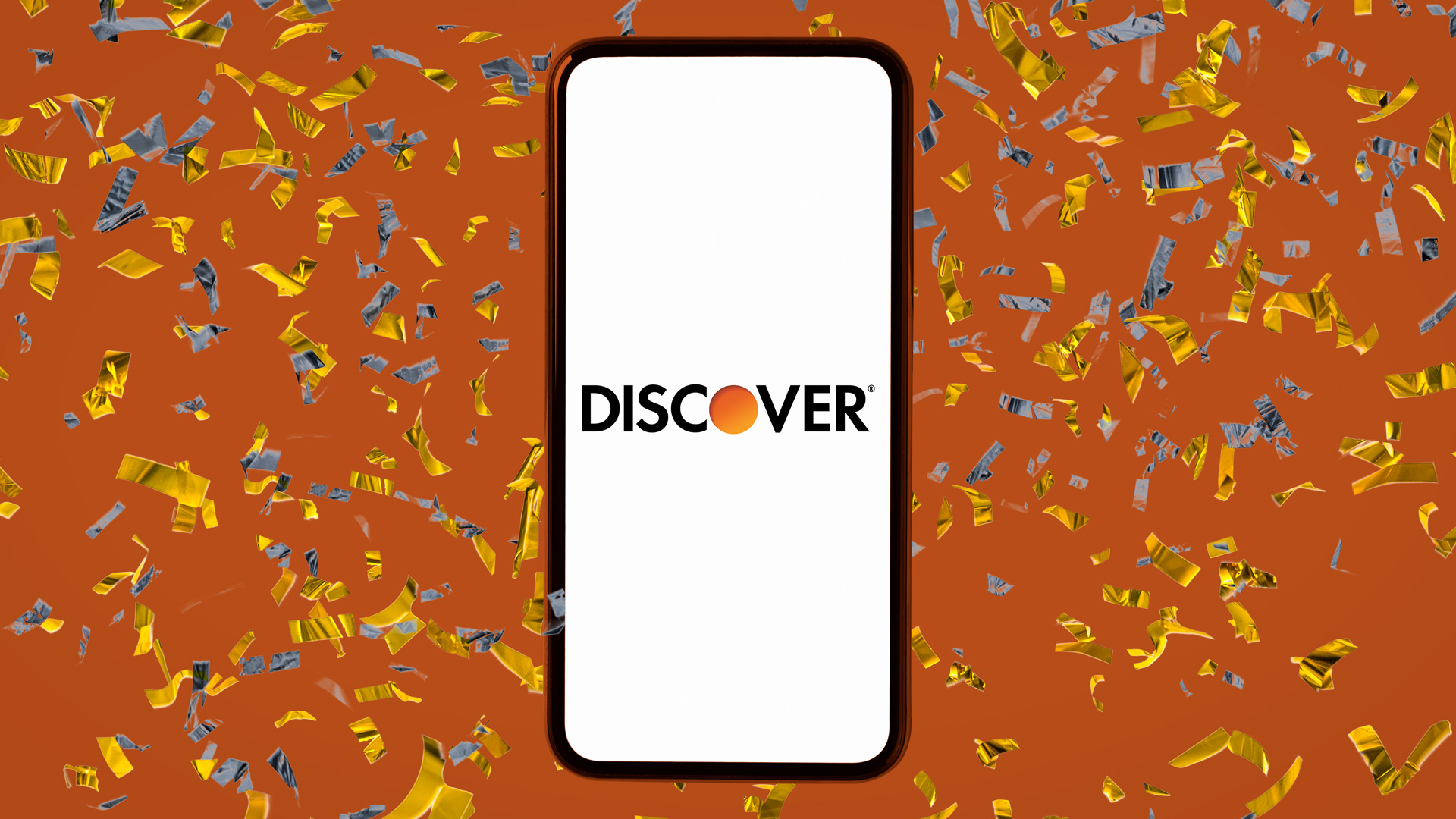 Discover Bank is an online-only bank that offers a range of accounts and services, backed by the financial might of parent company Discover Financial Services, which is best known for its credit cards. Like most banks, Discover runs regular promotions to attract new customers, but a lot of people might not be aware of them.
A GOBankingRates survey revealed that many Americans are missing out on free money from banks. More than 75% of the respondents admitted they never researched banks and don't know which ones have perks such as low fees and high-yield savings accounts.
Keep reading to learn more about the benefits of banking with Discover.
Current Discover Bank Promotions
Discover doesn't have any special promotions for August, but there are other ways to get a financial boost from the bank. Here are more details:
Cashback Debit Card
Discover Bank offers only one checking account — the Cashback Debit account — but it brings a lot to the table. The account pays you 1% cash back on all debit card purchases each month, up to $3,000.
If you spend $1,250 each month using the debit card, for example, you'll get $12.50 cash back per month, which adds up to $150 over the course of a year. Used effectively, it would be like getting a $30 Discover Bank checking account bonus each month.
Fee-Free Checking
The Cashback Debit account also comes with fee-free checking. There are no monthly maintenance fees or charges for checks, insufficient funds, stop payment orders or expedited delivery of check and debit card replacements. You also have access to more than 60,000 ATMs across the nation.
Sponsors of
Competitive Savings Rates
Discover Bank's online savings account earns up to five times more than the national savings average. You can open an account with no initial deposit, and you won't face any monthly fees when you do start putting money in.
Past
Discover Bank Promotions
Even if you missed out on previous Discover Bank bonuses, it's useful to know the promotions it offered in the past as similar deals might pop up in the future. Here's a look at a some past Discover Bank offers:
Discover Online Savings Account: $200 Bonus
This promotion let you earn a $200 bonus when you opened a Discover Online Savings account, though it required a substantial deposit to qualify. Along with the bonus, you enjoyed a hefty 1.40% annual percentage yield, compounded daily.
Here's more:
Cash value: $200
Expiration date: Expired
How to get it: You had to open a Discover Online Savings account with Discover Bank coupon code HMB420 by May 11 and then deposit at least $25,000 by May 25.
Discover Online Savings Account: $150 Bonus
This was similar to the $200 promotion, except a smaller deposit was needed to qualify. You still got the same perks, including a high APY.
By making the qualifying deposit, you could increase your savings balance by $150. Here are the details:
Cash value: $150
Expiration Date: Expired
How To Get It: You had to open a Discover Online Savings account with offer code HMB420 by May 11 and then deposit at least $15,000 by May 25.
How To Open a Discover Bank Account
Because Discover is an online bank, you can't visit a physical branch to open an account. Instead, you have two options for opening an account: online or by phone. Here are the details:
Opening an Account Online
You can open any Discover account online via the bank's website. Choose the account you'd like to open, link to its enrollment page and follow the prompts.
Opening an Account by Phone
You can also open a Discover CD, Online Savings account or Money Market account by calling Discover Bank's U.S.-based banking specialists at 800-347-7000. Specialists are available 24/7 throughout the year.
Is It Time To Switch To Discover Bank?
If online banking appeals to you, Discover offers a full suite of bank accounts as well as rewards credit cards, personal loans, student loans and home equity loans. Additional perks such as no-fee accounts, no-annual-fee credit cards and competitive interest rates make Discover Bank worth considering in today's financial landscape.
If you probably should skip Discover Bank if you prefer doing business with a brick-and-mortar bank, however. If you need different products or services, consider other banks that are offering promotions this month.
Information on promotions was sourced from banks' websites on June 3, 2020. Additional requirements may apply. Offers and terms are subject to change.
This content is not provided by Discover Bank. Any opinions, analyses, reviews or recommendations expressed in this article are those of the author alone and have not been reviewed, approved or otherwise endorsed by Discover Bank.
This article has been updated with additional reporting since its original publication.