Newest RBC Royal Bank Promotions, Bonuses, Offers and Coupons: January 2021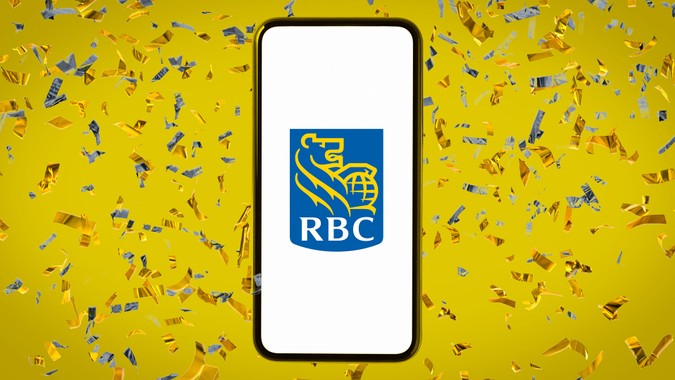 RBC Royal Bank may be one of the largest banks in Canada, but it also serves customers in the Caribbean and the U.S. If you frequently travel between these countries, you may want to check out the latest RBC Royal Bank promotions.
Like many banks, RBC Royal Bank offers bonuses to new customers. Banks want your business and are willing to pay you to open an account and use their services. You can potentially make hundreds to boost your savings, which can be particularly helpful during the current economic dip.
These promotions were selected because they're lucrative bonuses and come with some extra perks. If you can meet the requirements to earn them, you can score some extra cash — no RBC Royal Bank coupons required.
RBC Newcomer Advantage: Up To CA$600 Value
If you've recently moved to Canada, some RBC Royal Bank offers are exclusively for you. With the RBC Newcomer Advantage package, you get up to 600 Canadian dollars in savings during your first year with the bank. Here's how to qualify:
Sponsors of
Cash value: Up to CA$600
Availability: This offer is only available to individuals who moved to Canada within the last five years.
Minimum deposit to qualify: $0 for RBC No Limit Banking and $10,000 CAD for RBC VIP Banking
Expiration date: Feb. 1
How to get it: Earn $100 by opening a qualifying checking account and setting up two pre-authorized payments and one automated or recurring deposit into the account. Next, open an RBC Rewards credit card to earn 2,500 bonus points. The rest of the bonus comes from the money you save on waived monthly service fees, 24 free international money transfers and a free safe deposit box.
When you'll get it: After meeting the program requirements
Terms and conditions: Offer not available online. You must set up an appointment at a banking center and provide documents that confirm your entry into Canada. No RBC Royal Bank coupon code is required.
Monthly fee: $0 the first year; after that, $10.95 CAD for RBC No Limit Banking and $30 CAD for RBC VIP Banking.
Promotion page: RBC Newcomer Advantage bonus offer
RBC Avion Visa Infinite: 15,000 Bonus Points (CA$350 Value)
When you open a new RBC Avion Visa Infinite credit card, you can start enjoying the perks immediately. New cardholders earn 15,000 bonus points as soon as they're approved for the card. That's enough to pay for a $350 plane ticket. Plus, you get extra perks like no blackout dates or seat restrictions, as well as savings on fuel at designated gas stations. No RBC Royal coupons are required for this deal. Here are the details:
Cash value: CA$350
Minimum spend to qualify: N/A
Expiration date: None
How to get it: Open a new RBC Avion Infinite Visa credit card account.
When you'll get it: The welcome points appear on the first account statement.
Terms and conditions: The Avion Visa Infinite credit card requires a minimum annual personal income of $60,000 or a minimum annual household income of $100,000.
Annual fee: $120
Promotion page: RBC Avion Visa Infinite bonus offer
RBC First-Time Home Buyers Savings Program: Up To CA$2,500
Sponsors of
RBC bank makes it easy for first-time homebuyers to make their homeownership dreams come true. The RBC First-Time Home Buyers savings program pairs buyers with RBC Home Advisors who guide them through the process of buying a home. Homebuyers set a savings goal achievable in 12-24 months and receive rewards for reaching key savings milestones. Here are the details:
Cash value: Up to CA$2,500
Minimum spend to qualify: Varies
Expiration date: None
How to get it: Sign up for the RBC First-Time Home Buyers program and set savings goals to earn $50. Deposit 50% of your goal within 30 days to earn an additional $50. Earn $100 for each 10% milestone toward the goal, up to 90%. Get up to $1,500 when you get an RBC mortgage.
When you'll get it: As you meet each key savings milestone
Terms and conditions: Program is available to Canadian residents who are first-time homebuyers and eligible to meet all of the requirements.
Annual fee: None
Promotion page: RBC First-Time Home Buyers Savings bonus offer
How To Open an RBC Royal Bank Account
There are several ways to open an RBC account, including at a branch, online and over the phone. The method you choose depends on the type of account you want. For example, you can open an RBC No Limit checking account online, but if you want to take advantage of the Newcomer Advantage package, you'll have to visit a branch.
To open an RBC Royal Bank account online, follow these steps:
Have your Social Security number or Social Insurance Number and a government-issued ID handy.
Go to the RBC website, locate the account you want and click the sign-up button on the page.
Follow the prompts to complete the application.
Alternatively, visit an RBC branch in Canada or call 800-769-2511 toll-free from the U.S. or Canada to speak with a banking specialist.
Once your account is opened, you can log in to your RBC account.
Information on promotions is accurate as of Jan. 20, 2021. Additional requirements may apply. Offers and terms are subject to change.
This content is not provided by RBC Royal Bank. Any opinions, analyses, reviews or recommendations expressed in this article are those of the author alone and have not been reviewed, approved or otherwise endorsed by RBC Royal Bank.
This article has been updated with additional reporting since its original publication.