Newest Synovus Promotions: Best Offers, Coupons and Bonuses May 2020
Earn up to $500 from this month's Synovus Bank offers.
Synovus provides banking products and services to customers in Alabama, Florida, Georgia, South Carolina and Tennessee, including deposit accounts, credit cards, mortgages and personal loans. If you live in Synovus' service area, you can simplify your life by handling all your financial needs at one bank  — and even earn a cash bonus for giving it a try.
A GOBankingRates survey found that most respondents don't check bank promotions regularly. That's too bad, because they could be missing out on hundreds of dollars in free money. Keep reading to see if one of the latest Synovus promotions might be right for you. Here's what this guide will cover:
Synovus Promotions at a Glance
Here's an overview of the most recent Synovus offers:
Best Synovus Promotions: May 2020
Account
Cash Value of Bonus
Expiration Date
Synovus Plus
$100
None
Synovus Inspire
$500
None
Bank Rankings: Best Regional Banks of 2020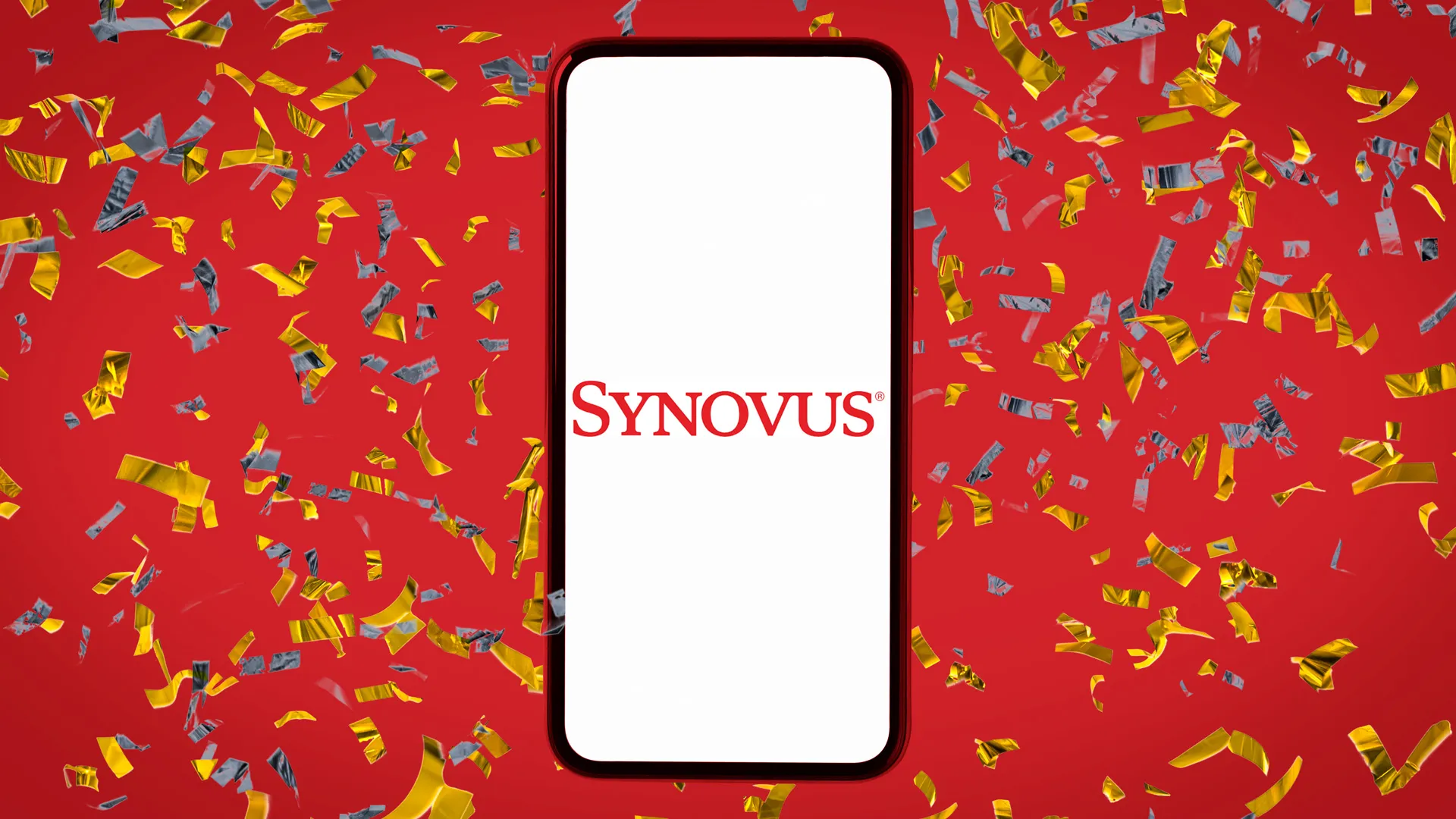 Current
Synovus Promotions
This month Synovus is offering a cash bonus as well as other discounts that could save you lots of money over the length of your banking relationship. Below is a closer look at the current Synovus bonuses.
Synovus Plus: $100 Bonus
Synovus Plus is a relationship program that gives you access to a free checking account, personalized advice from a branch advisor, banking discounts and preferred rates on your savings accounts. The checking account comes with no monthly fees, free personal checks, waived official check fees and no stop payment fees. You'll also receive a 50% discount on all domestic wire fees and the cost of a safety deposit box. Plus, you'll earn a $100 bonus when you get approved for a Synovus Cash Rewards Visa. Here's how:
Synovus Inspire: $500 Bonus
If you can keep at least $100,000 in combined checking, savings, IRA or CD deposits with Synovus, the Synovus Inspire relationship program might be your best bet. You'll have access to free financial coaching once a year from a branch personal advisor. Even without a direct Synovus checking account bonus, you'll see significant savings through its banking discounts, which include preferred interest rates on your savings and a $500 bonus when you're approved for a Synovus Cash Rewards Visa and meet the following requirements:
More on Banking: What Are Interest Rates and Why Should You Care?
How To Open a Synovus Account
You'll need to visit a local branch to open a Synovus bank account, but consider calling ahead first. You might need to use the bank's online appointment schedule form to get an appointment.
To apply for an account, you'll need to provide the following:
Check Out: 7 Best High-Yield Checking Accounts of 2020
Are Synovus Promotions Right for You?
Even with no Synovus savings account bonus, the bank's latest offers are worth considering if you live in its service area and want to simplify your financial affairs by handling all your banking needs in one place. Just remember that you'll need good credit to qualify for the Synovus Cash Rewards Visa and have at least $25,000 available to save or invest. Besides the cash bonuses, you'll qualify and have access to preferential interest rates and discounts on many financial products.
More Bank Promotions
This content is not provided by Synovus Bank. Any opinions, analyses, reviews or recommendations expressed in this article are those of the author alone and have not been reviewed, approved or otherwise endorsed by Synovus Bank.
This article has been updated with additional reporting since its original publication.