Here's Your Discover Bank Routing Number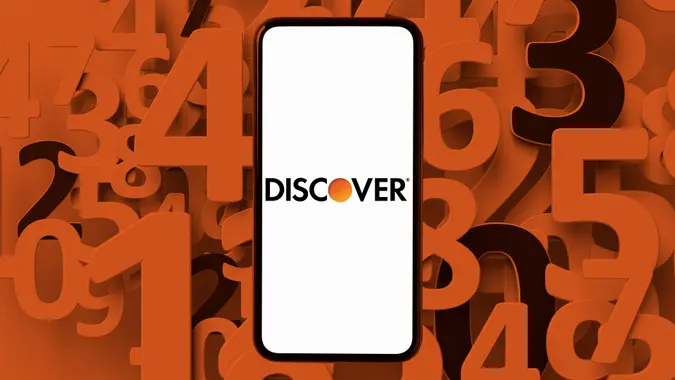 Discover Bank is the online banking subsidiary of Discover Financial Services, best known for its lineup of credit cards. Like any bank, Discover Bank uses routing numbers that identify different financial institutions in transactions. Keep reading to learn what Discover Bank's routing number is and how to use it.
Discover Bank Routing Number
Like most online banks, Discover only uses one routing number. This is the number used for wire transfers as well as automated clearing house transfers such as direct deposits. Here's what you need to know:
Discover Bank Routing Number
031100649
Related: Discover Bank Review
What Is a Routing Number?
A routing number is a nine-digit security feature used to identify the bank it's assigned to. Whenever you use a routing number, you're confirming that your bank and account are involved in a financial transaction, whether it's a wire transfer or an online bill payment.
The American Bankers Association created routing numbers in 1910 so banks could identify a check's processing end point. But as banking has evolved, so have routing numbers. Today, banks use routing numbers for a variety of purposes.
More on Routing Numbers: What They Are and How To Find Them
Can Banks Have Multiple Routing Numbers?
Major national banks such as Wells Fargo, Citi® and Bank of America have multiple routing numbers to accommodate all their customers in different states. However, many smaller banks, including online banks like Discover, use only one routing number.
How Do You Find a Routing Number on a Check?
Routing numbers are printed at the bottom of checks in the lower-left corner. You'll find them right before your account number and the individual check number.
Now Learn: How To Write a Check in 6 Easy Steps
What Is the Routing Number for International Wire Transfers?
Banks typically use a SWIFT code instead of a routing number to execute an international money transfer. However, not all banks have SWIFT codes. Instead, they handle transfers through an intermediary bank. That's the case with Discover Bank. Here's more:
| Intermediary Bank | Intermediary Bank SWIFT Code |
| --- | --- |
| Bank of New York Mellon | IRVTUS3N |
You'll still provide Discover Bank's routing number as the beneficiary bank, but for the intermediary bank you will use that institution's SWIFT code.
Demystifying Swift Codes: What They Are and How To Find Them
Information is accurate as of Jan. 25, 2023.
Editorial Note: This content is not provided by any entity covered in this article. Any opinions, analyses, reviews, ratings or recommendations expressed in this article are those of the author alone and have not been reviewed, approved or otherwise endorsed by any entity named in this article.