Eastman Credit Union Review: Competitive Rates and Flexible Terms
GOBankingRates Score
Eastman Credit Union
Quick Take:
Eastman Credit Union
offers membership to customers in select counties in Tennessee, Virginia, and Texas. Features like a free checking account, competitive rates on savings products and a robust digital banking experience make this credit union stand out,
earning second place in GOBankingRates' Best Credit Unions of 2022 rankings. The following
Eastman Credit Union review
looks into why the financial institution performs so well in this year's annual list.
Rates
Products
Customer Service
Digital Experience
How did we calculate this?
When trying to decide if a financial institution is right for your financial needs, it can help to examine the pros and cons. Here's more.
Pros
No monthly service fees with checking account

No minimum balance requirements with checking account

Offers specialty savings accounts  

Access to over

56,200 free Allpoint and Presto!

ATMs
Cons
Membership is only available to customers in select counties in Tennessee, Virginia and Texas 

Charges overdraft fees

of $30 per transaction

on all accounts
Overview of Eastman Credit Union
Eastman Credit Union is a full-service credit union located in Kingsport, Tennessee. The credit union has branch locations across Tennessee, and parts of Virginia and Texas. ECU currently has over 260,000 members and has given back over $147 million in dividends.
ECU offers a wide variety of banking and lending products, ranking in second place in GOBankingRates Best Credit Unions as well as making the list of Top 100 Banks. The credit union stands out for its free checking account. There are no hidden fees that come with this account, and you can open the account online in just 15 minutes.
Eastman Credit Union Review Product Details
Eastman Credit Union ranks highly due to the strength of the accounts available. Take a closer look at how they work.
Checking Account
ECU's Beyond Free Checking Account is a great option for anyone looking for a straightforward way to manage their money. There are no minimum balance requirements and no hidden fees. Plus, you'll get access to over 56,000 Allpoint and Presto! ATMs .
There are no monthly maintenance fees or charges for domestic wire transfers. Best of all, you can earn some interest on your balance, called dividends. Rates start at 0.05% to up to 0.30% for balances of $200,000 or greater.
Savings Account
You must set up a savings account to establish your ECU membership. The ECU Regular Savings Account earns a APY on balances over $5 without any worries about monthly fees for maintaining the account. In addition, ECU offers a free foreign currency exchange, which can come in handy if you plan on traveling internationally in the future.
Money Market Accounts
The best money market accounts combine the ability to earn interest on your deposits with the option to pay bills. There are no monthly maintenance fees and you'll earn a tiered rate based on how much money you have saved.
Current APY rates range from 0.25% APY to 0.45% for accounts with savings of less than $200,000. If you have a lump sum greater than $200,000 you can earn the credit union's highest yield of 0.55% APY.
Unless you plan on depositing more than $10,000, you may as well open a regular savings account to earn 0.30% vs. 0.25% for money market balances under $10,000.
CD Accounts
One area where ECU stands out is with its investment CDs. The terms range from one month to 72 months. The rates are tiered depending on the term length you choose, ranging from 0.30% to 1.15% APY.
You'll need a minimum deposit of $2,500 for terms up to 365 days. For longer terms, you can start with $1,000. The good news is, dividends earned can be withdrawn at your discretion. However, CD holders pay up to 180 days' worth of dividends as a penalty for early withdrawals of the initial deposit amount. See how ECU's certificates of deposit perform compared to the Best CDs.
Best Features of Eastman Credit Union Review
Part of the reasons Eastman Credit Union ranks well in the Best Credit Unions and Top 100 Banks studies are the four following points:
Rates
The credit union's dividends exceed rates at many of the national banks. You can expect to earn as little as 0.05% for a minimum checking account balance, 0.30% for savings account balances of $5 or more and as much as 0.45% APY when you maintain at least $200,000 in an ECU money market account.
Products
Credit unions are well-known for their variety of reasonably-priced banking services. Eastman Credit Union offers members a variety of bank accounts as well as loans with competitive rates, business accounts, IRAs and credit cards.
Customer Service
Eastman Credit Union is smaller than the average national bank, providing personal customer service to its members. Branches throughout Tennessee, Virginia and Texas are available to help you with most of your banking needs.
Accessibility
The average person doesn't consider a credit union for banking, thinking membership is limited to alumni of a specific school or people of certain vocations. However, ECU's membership is geography-based, opening membership to a larger number of individuals. All you need to qualify is to live near a credit union location.
Editor's Favorite

It's hard to choose one favorite aspect about the credit union. ECU stands out for its lack of fees, competitive rates, and flexible banking products. If you're able to qualify for membership by living near a branch, ECU is a great option for anyone.
Banking Experience
Overall, banking at ECU seems to be a mostly positive experience. The credit union has many positive customer reviews. If you are a resident of Tennessee, Virginia, or Texas, you have the option to visit a branch location. But if not, you still have access to online banking and over 56,000 Allpoint and Presto! ATMs.
Digital Experience
ECU makes it easy for members to manage their accounts through the credit union's mobile app. When you log into the app, you can manage your accounts, transfer funds, pay your bills and locate a nearby branch or ATM.
How To Open an Account
Before you can open an ECU account, you have to become a member of the credit union. You're eligible for membership if you meet one of the following requirements:
Live or work in one of the communities outlined on the ECU map
Work in the healthcare industry in either Carter, Hamblen, Johnson, or Unicoi counties in Tennessee; Buchanana, Russell, Smyth, Tazewell or Wise counties in Virginia; and Gregg and Harrison counties in Texas
You're an employee of one of ECU's partner companies
Are related to an ECU member
Fees
Eastman Credit Union charges minimal fees. There are no monthly maintenance, ATM or domestic wire transfer fees. The overdraft fee is $30, although it can be waived by signing up for overdraft protection.
Eastman Credit Union vs. Competitors
Before signing up for an account, it's worth comparing ECU to its competitors.
| Credit Union | Best For |
| --- | --- |
| Eastman Credit Union | No hidden fees and competitive rates |
| Navy Federal Credit Union | Excellent customer support |
| Alliant Credit Union | High-yield savings |
| Delta Community Credit Union | Overdraft protection |
Eastman Credit Union vs. Navy Federal Credit Union
Navy Federal offers 24/7 customer support, specialized knowledge of military families, and a 0.25% APY on savings. But ECU offers competitive ratings on all its checking and savings products.
Eastman Credit Union vs. Alliant Credit Union
Alliant's competitive high-yield savings account comes with a competitive 0.60% APY. But ECU offers better rates on its CDs.
Eastman Credit Union vs. Delta Community Credit Union
Delta Community offers overdraft protection on its checking account to help pay for unexpected purchases when your account goes low on funds, along with other account protection features. But ECU also provides overdraft protection and offers a broader variety of banking products.
Final Take
If you're looking for flexible banking options and competitive rates with minimal fees, ECU may be the right choice for you. The credit union offers a combination of in-person and online banking with access to over 56,000 ATMs nationwide.
Eastman Credit Union FAQ
Here are answers to some of Eastman Credit Union's more commonly asked questions.
How do I open an account at ECU?

You can open an account online or at a branch location. You'll need to qualify for membership and the following information on hand

:

-Government-issued photo ID

-Social Security Number

-Email address

-Home address

-Checking account info to fund account

When will I receive my debit card?

Once your application has been approved, you should receive your Eastman Credit Union debit card with seven to 10 business days.

Does Eastman Credit Union offer free money for signing up for an account?

Right now, you could earn $100 for free by opening a Beyond Free Checking Account. To qualify, you'll need to set up either a direct deposit or automatic debit immediately after opening the account.
Jamie Johnson contributed to the reporting for this article.
Rates are subject to change; unless otherwise noted, rates are updated periodically. All other information on accounts is accurate as of Apr. 25, 2022.
Editorial Note: This content is not provided by Eastman Credit Union. Any opinions, analyses, reviews or recommendations expressed in this article are those of the author alone and have not been reviewed, approved or otherwise endorsed by Eastman Credit Union.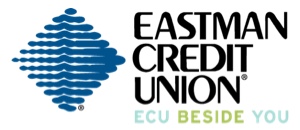 Take Advantage of our Best Offer(s)