How To Open a Bank Account Online: Everything You Need To Know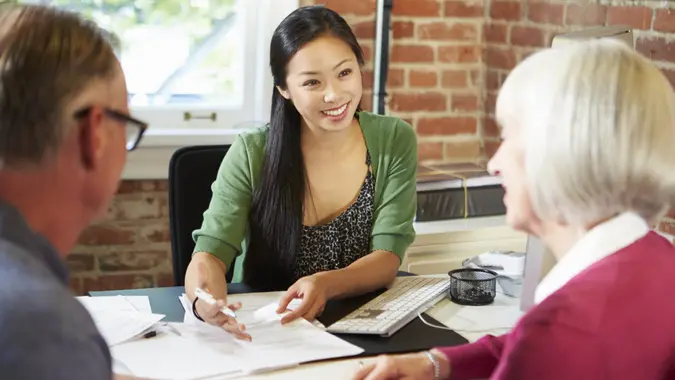 ©Shutterstock.com
Are you opening a bank account for the first time? Or maybe you've had your current account for a while and are looking to open a new one? Either way, you ought to know what the requirements are for opening a new bank account.
What Are the Requirements for Opening a Bank Account?
Whether you're opening an account in person, at a branch or online from the comfort of your home, the documentation you'll need is the same across the board. If you go to a bank or credit union branch, take hard copies of your documentation. If you open an account online, be ready to upload pictures of the required documents.
First, you must qualify to open a bank account. Factors that banks and credit unions consider include:
Age: Consumers must be at least 18 years old to open an account of their own. For minors, the account must be in the name of a legal parent or guardian who is 18 or older.
Credit: Credit score is a factor, but not as much as actual items on your credit report. Banks and credit unions look to see if you have negative balances or closed accounts at other financial institutions. If you owe money to another bank or credit union, you may not be able to open a new account.
Fraud: If a consumer is flagged for potentially fraudulent activity, they may not be able to open a new bank account elsewhere. Banks and credit unions want to protect themselves from financial loss.
You'll need to provide the following items and information:
What You'll Need:

Full legal name
Date of birth
Physical address — not a P.O. Box
Bill displaying your name and address
Phone number
Email address
Social Security number
A secondary means of verifying your identity, like a birth certificate, a bill displaying your name and address or your social security card
A government-issued identification card like a driver's license or passport, which must include a picture of you and cannot be expired
Money for an opening deposit, along with any applicable fees
Some financial institutions require seeing a birth certificate or social security cards. Others accept just your social security number alongside a photo ID. You may need a bill with your physical address on it, or you may not. Be sure to reach out to the bank of your choice to find out what you need to open an account before starting the process.
Advice

Consumers have a right to know why they were denied a new bank account. If the information in a denial letter is incorrect, dispute it with the credit bureaus.
Tips for Opening a Bank Account in a Branch
The COVID-19 pandemic has changed the way many businesses, such as banks, conduct their business and standards of operation. To be sure, you might want to call ahead to your bank or credit union to confirm their opening hours.  Call ahead to your bank or credit union of choice before you stop by a branch to open a new account. 
Ask what documentation the bank needs to open a new account. Some require that you bring your social security card, and others might only ask you to supply your social security number. Having everything available during the account opening process ensures an efficient process. Otherwise, consumers may be asked to return with the correct documentation in hand.
Tips for Opening a Bank Account Online
After choosing a bank or credit union, access the online application and fill in your information. Make sure you have all the information from the list above before you get started so you can complete the application quickly. If the page times out, you may need to start over.
Funding a New Account Online
If you visit a branch in person, you fund your new account with cash. When you open your account online, however, it might be easier, as you would only need to provide a routing and account number to another bank for an automatic transfer — no cash needed. It may take a few days to complete the transfer for the account to be active. This is still faster than mailing cash or a check — which may not even be an option at some banks and credit unions.
Next Steps
You may get instant approval for your new bank account. If so, congratulations! Your bank or credit union lets you know what to expect next. Some banks offer instant issue debit cards in their branches. If not, a debit card usually arrives in the mail within a couple of weeks.
Think about any direct deposits, bills and automatic payments that need to process on the new bank account. Be sure to update routing, account and debit card information on any accounts like:
Retailers
Utilities
Subscriptions
Loan payments
Check Your Email
Most banks and credit unions utilize email to share information about new accounts. If you don't see an email in your primary email inbox, check junk mail or spam folders. If a welcome email about the new account landed in spam, flag it for the inbox instead so you don't miss any important information from your new bank or credit union.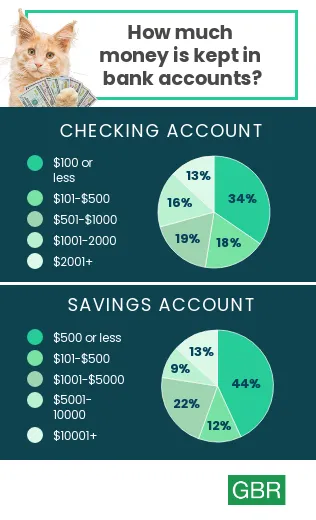 Set Up Online and Mobile Banking
It's easy to manage accounts from anywhere with online and mobile banking, and most financial institutions offer the service for free with an account. The bank or credit union may send instructions via email for signing up. If not, visit the bank's website and access online and mobile banking to sign up.
Consumers should expect to provide personal identification information that matches what was provided during the account opening process. For example, consumers with two or more email addresses should use the one that was provided to open the account. The same is true for phone numbers and addresses.
The bank's system matches this information to a new account to authorize access to online and mobile banking. Consumers may receive a code via email or text, which will be required to confirm that they are the correct person.
Good To Know

If the information doesn't match up, you may have to contact the bank or credit union for help signing up.
Final Take
Opening a new bank account can be exciting — especially when consumers find a bank or credit union that fits their unique financial needs. After doing some research to right the right financial institution with the best accounts or options for you, opening an account should be fairly easy. It can take a little as ten minutes online or at a branch. 
Our in-house research team and on-site financial experts work together to create content that's accurate, impartial, and up to date. We fact-check every single statistic, quote and fact using trusted primary resources to make sure the information we provide is correct. You can learn more about GOBankingRates' processes and standards in our editorial policy.