First Republic Bank Review: Private Banking for Higher Net Worth Individuals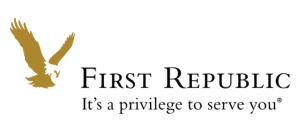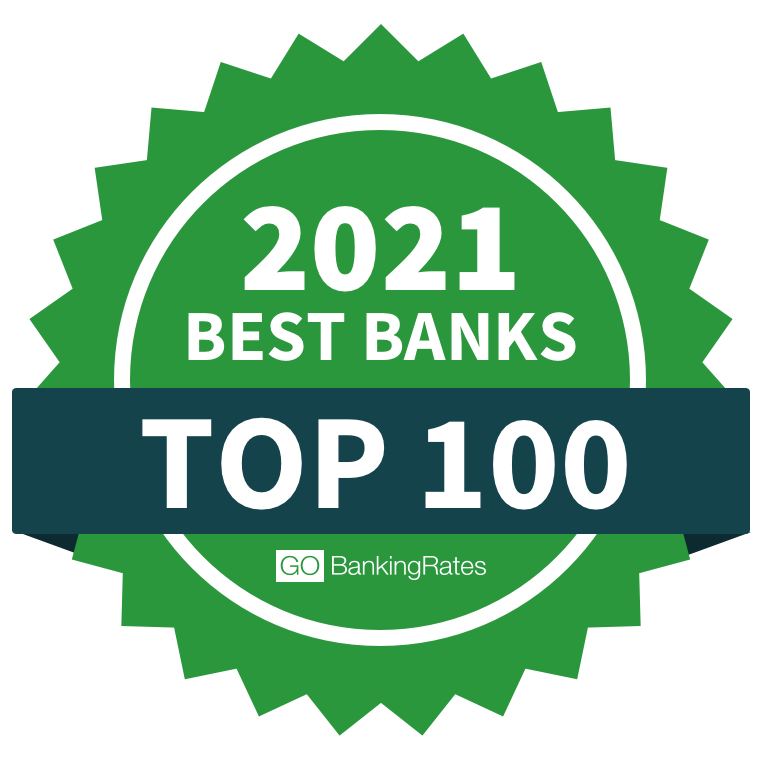 GOBankingRates Score
Our Take:
First Republic Bank
caters to high net worth customers who are looking for banking, wealth management and investment services.
Follow this in-depth
First Republic Bank review
to examine what the financial institution has to offer.
CD Options
Customer Service
Mobile App
Breadth of Services
How did we calculate this?
Pros
Interest-bearing checking option

ATM rebates available 

Large variety of products and services

Competitive annual percentage yields
Cons
Limited branches in select markets

Balances of $1 million or more needed to get the highest APY on some accounts
About First Republic Bank
First Republic Bank was founded in 1985 and is headquartered in San Francisco. It operates mainly on the West Coast and in the Northeast, with locations in cities with great concentrations of wealth. In California, it has offices in Palo Alto, San Francisco, Los Angeles, Santa Barbara, Newport Beach and San Diego. There are also offices in Portland, Oregon; Palm Beach, Florida; Jackson, Wyoming; Boston; New York City; and Greenwich, Connecticut.
First Republic Bank Products
First Republic Bank provides a range of personal, business and wealth banking services. Here's a quick look at what it has to offer.
Type
Key Details
Checking Accounts

Three checking accounts to choose from
Minimum opening balances of $25 and $500
One interest-bearing account

Savings Account

No monthly fees
Interest compounds daily

Money Market

Money market checking or savings available
Unlimited deposits, ATM and bank withdrawals
APY up to 0.20% for checking and 0.25% for savings

Certificates of Deposit

Traditional CDs with terms of 30 days to six years
Liquid CDs allow access to your funds
$10,000 minimum to open

Personal Loans

Personal loans and lines of credit

Home Loans

Mortgages
Construction loans
Home equity lines of credit
Second and vacation house loans

Individual Retirement Accounts
First Republic Bank Checking Accounts
Finding the best checking account requires a little research. First Republic offers three options: Basic, Classic and ATM Rebate checking. Basic comes with a $25 minimum opening deposit and a $3 monthly service fee. The minimum deposit for Classic and ATM Rebate is $500, with a $25 monthly service fee that can be waived by maintaining minimum average balances of $2,500 (Classic) and $3,500 (ATM Rebate).
Features
Overdraft protection available when you link an additional First Republic account
Complimentary checks for the first order
Pros
Low monthly fee for Basic Checking
Unlimited use of First Republic ATMs for Classic account holders
Unlimited rebates on ATM charges for ATM Rebate account holders
ATM Rebate account holders earn interest on balances over $3,500
Cons
APY of 0.01% is much lower than at other banks
Basic Checking's monthly fee can't be waived
First Republic Bank Savings Account
First Republic Bank provides a single savings account option, Passbook Savings. Deposits of $1 million and up will earn you the highest APY of 0.30%. For balances of $25,000 or less, the current APY is 0.05%.
Features
APY of 0.05%, 0.10%, 0.20% or 0.30%, depending on balance
$500 minimum opening balance
Pros
No monthly maintenance fees
Competitive APY for higher balances
Cons
Withdrawals and deposits are only possible in person at Preferred Banking offices
Low APY for smaller balances
First Republic Bank CD Accounts
CDs can be beneficial if you're comfortable locking your money in for a set period of time without accessing it. But for many, the long terms required to get the best CD rates are prohibitive. First Republic works around that problem by offering an innovative Liquid CD that allows for deposits and withdrawals during the term.
Features
Liquid CD withdrawals as often as every seven days
$10,000 opening deposit
Pros
CD terms of 30 days to six years
APY of 0.05% to 0.55%, depending on term
Liquid CD lets you access your money penalty-free
Cons
Early withdrawals from traditional CDs subject to penalty
Low APY of 0.05% for 30-day CDs
Banking Experience
First Republic has a limited number of offices in only a dozen cities, so unless you live in one of its service areas it might not be the best option. But if you do live in one of its service areas, you'll have access to branch and ATM banking as well as online and mobile banking.
Customer Service
First Republic offers several ways to get help. Here are some of the options:
Call 888-408-0288 weekdays from 5 a.m. to 9 p.m. PT, Saturday from 6 a.m. to 8 p.m. PT, or Sunday from 7 a.m. to 5 p.m. PT
Visit a local branch; clients 60 and older have special hours of 9 to 10 a.m.
Email info@firstrepublic.com
Visit the website and request a call back
Accessibility and Branch Availability
Locations are available in the California cities of Palo Alto, San Francisco, Los Angeles, Santa Barbara, Newport Beach and San Diego. You'll also find offices in Portland, Oregon; Palm Beach, Florida; Jackson, Wyoming; Boston; New York; and Greenwich, Connecticut. Hours may vary by branch, so call ahead or check online to find out when your local branch is open.
Mobile and Digital Experience
First Republic offers customers the usual assortment of digital options in the form of online and mobile banking. Customers can download a complimentary subscription to Trusteer Rapport online banking security software for privacy and protection. The app gets decent reviews from users, including the following ratings:
You can handle numerous banking tasks on the app, including the following:
Manage accounts, including those with other banks and brokerages
Make mobile check deposits
Contact customer service
Convenience and Ease of Use
First Republic's mobile app is one of the few on the market that lets users manage multiple bank and brokerage accounts for a complete financial overview. This feature makes it easy to transfer funds between accounts and monitor activity.
How To Open a First Republic Bank Account
To open a First Republic account, visit a branch location or call 888-408-0288. You'll need to provide the following:
Key Information

Customer service number: 888-408-0288

Routing number: 321081669

Promotions: See Newest First Republic Bank Promos and Bonuses
First Republic Bank Fees
Some of the most common fees First Republic Bank charges include the following:
Monthly maintenance: $3 or $25, depending on the account, but $25 fee can be waived when you meet minimum balance requirements
Cashier's check: $10
Wire transfer (incoming): No charge
Wire transfer (outgoing): $30 domestic; $30 international with U.S. currency or $25 with foreign currency
NSF/overdraft: $30 per item, maximum $120 per day
First Republic Bank vs. Competitors
Here's a look at how First Republic and a few of its competitors compare:
| Bank | Best For |
| --- | --- |
| First Republic Bank | Customers with high balances in select markets |
| Bank of the West | Wide geographic reach |
| Regions | Customers in the South and Midwest |
| Silicon Valley Bank | International clients |
First Republic Bank vs. Bank of the West
First Republic provides banking services to customers living in select areas of California, Oregon, Wyoming, Florida, New York and Connecticut. But if you don't live within the bank's service area, you'll miss out on many of the services provided. Bank of the West has branches throughout the West Coast as well as in the Mountain, Midwest and prairie regions, giving it a broader reach.
First Republic Bank vs. Regions
If you live in the South or Midwest, then Regions is the better choice. It operates about 1,500 banking offices and 2,000 ATMs in the Southeast, Texas and Midwest. First Republic has only one location in Florida, but it's a better choice for high net worth individuals in California and the Northeast.
First Republic Bank vs. Silicon Valley Bank
Silicon Valley Bank is headquartered near First Republic in Santa Clara, California. However, SVB takes a more international approach to specialized banking. In addition to offices in California and 14 other states stretching as far as the East Coast, it also has offices in China, India, Germany, Israel, the UK and Canada. First Republic might be the better option if you prefer a more local, community focus.
Is First Republic Bank Good?
First Republic Bank is a good fit if you live in one of its service areas, maintain a larger-than-average bank balance, and value personalized attention and wealth management guidance. To open an account, you'll need to call or visit a local branch. Request an appointment to get started.
Editor's Favorite

First Republic Bank's Liquid CD is a unique offering that lets you lock in a higher interest rate for a set period of time while having the ability to make withdrawals every seven days, penalty-free.
FAQ
Here are the answers to some commonly asked questions about First Republic Bank.
Does First Republic Bank offer free money for signing up for an account?
Does First Republic offer ATM fee refunds?

Yes, if you open an ATM Rebate checking account, you'll receive unlimited ATM fee refunds for transactions worldwide.

Can I open a First Republic account online?

No, you can only open a

First Republic

account by visiting a local office or by calling 888-408-0288.
Rates are subject to change. Information on accounts is accurate as of Feb. 3, 2021.
This content is not provided by First Republic Bank. Any opinions, analyses, reviews or recommendations expressed in this article are those of the author alone and have not been reviewed, approved or otherwise endorsed by First Republic Bank.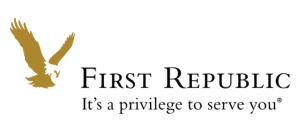 Take Advantage of our Best Offer(s)