Survey Junkie Review: Is It a Good Way To Earn Cash and Gift Cards?
GOBankingRates Score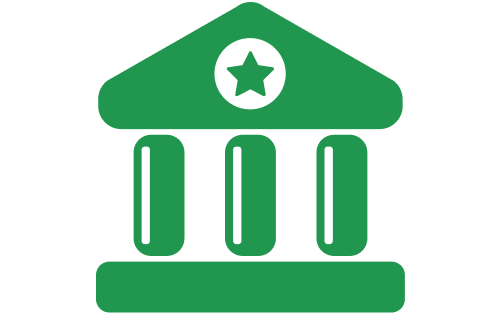 Quick Take: Unlike some survey sites that offer a variety of ways to earn rewards, Survey Junkie is limited to surveys and web browsing. The platform is easy to use and provides a few different options for cashing out points. However, not all surveys are mobile-friendly, so more surveys are available to computer users than mobile app users. Users who choose not to complete Survey Junkie's personal questionnaire receive fewer survey opportunities than those who do.
Features
Earnings Potential
Customer Service
Flexibility
How did we calculate this?
Pros
Email alerts when new surveys are available
Flexible cash-out options
Reasonable payout threshold
Cons
Survey availability can be limited, especially on the mobile app
Points expire after 12 months
What Users Can Expect
Online market research community
Points earned for taking surveys or other tasks
Redemption options include cash or gift cards
Two options for participation: SJ Opinion and SJ Pulse
Make Your Money Work For You
About Survey Junkie
Survey Junkie is an online market research community that rewards points to members for taking surveys, browsing the web and completing profile questionnaires. Points can be redeemed for cash or e-gift cards.
Survey Junkie is owned by DISQO, a consumer insights platform, and got its start in 2011. Its more than decade-long legacy and accreditation by the Better Business Bureau speaks to Survey Junkie's legitimacy.
How Survey Junkie Works
Hundreds of brands hire DISQO, Survey Junkie's parent company, to gather consumer insights and data for them. Survey Junkie merely provides the means of collecting that data. 
Survey Junkie has two parts to its platform: SJ Opinion and SJ Pulse.
SJ Opinion
SJ Opinion is the survey component of the platform. Users complete a user profile, and Survey Junkie uses the data to match users to the criteria required by the various surveys. Users earn points for every survey they take, which can be converted into cash payouts.
SJ Pulse
SJ Pulse records users' web browsing activities in exchange for points. Due to privacy laws, users must opt-in to SJ Pulse and install a browser extension to earn those rewards. Users can be part of the SJ Opinion community without joining SJ Pulse. However, SJ Pulse members qualify for exclusive surveys and perks. SJ Pulse is currently not available on iOS devices, but it is in the works.
Make Your Money Work For You
Rewards
Regardless of how users choose to earn points, they can redeem their points for e-gift cards or for cash via PayPal or a direct transfer to a bank account.
Notable Features of Survey Junkie
GOBankingRates gave Survey Junkie a 4.1 overall score for the following categories.
Features
Survey Junkie allows you to share your opinions to shape the future of products and services you care about.
However, unlike other survey platforms, Survey Junkie offers only two ways to earn points and payouts — taking surveys and allowing Survey Junkie to record online browsing, searching and shopping habits via SJ Pulse. For users who don't take web privacy too seriously, using SJ Pulse may be an easy way to passively earn some extra points in addition to completing surveys. Survey Junkie does encrypt all collected data sent to the parties conducting the research.
Earnings Potential
One of Survey Junkie's top FAQs is "How much money will I make for taking surveys?" Survey Junkie states on its site that the time users commit and the ways they participate, as well as their earning goals, influence how much they can make.
Make Your Money Work For You
Taking online surveys is generally not a big money-making opportunity, and earning on Survey Junkie is no different. Survey Junkie states that the average survey completion time is 15 minutes, so a user would need a lot of time to make any real money. For example, the site states that by taking three surveys daily, users can earn as much as $40 monthly.
Points Value
Users' points are worth 1 cent each. So 500 points are worth $5 — the minimum amount of points users must have to cash out. It isn't a bad chunk of extra cash for users who meet this minimum simply by taking surveys and browsing the internet.
Points earned do not seem to be based on the estimated time to take a survey or the number of questions. Users may find some surveys simply are not worth the time. Spending 20 minutes to earn a few cents might not be time well spent.
Users who earn more than $600 for the calendar year are issued a 1099 tax form.
Customer Service
If you can't find the answer you need on the Survey Junkie website, you can't call or email. Instead, you'll have to submit a "Contact Support" form, which can be found on its website. You might also be able to reach Survey Junkie customer support through its Twitter, Instagram or Facebook accounts.
Make Your Money Work For You
Flexibility
Flexibility varies with Survey Junkie — especially when it comes to purchasing gift cards and taking surveys.
With a minimum of 500 points, users can cash out via PayPal or a direct transfer to a bank account. Although e-gift cards can also be purchased, users might have to call a Survey Junkie representative to complete the purchase. Some may find this inconvenient.
Also, more surveys are available to users logging in on a computer rather than a mobile device. Additional surveys are also available to SJ Pulse members. Users who join SJ Pulse must agree to allow Survey Junkie to track their online habits. This data provides the platform with much more user data than those who simply take the questionnaire. Therefore, more surveys can be matched.
Surveys do not stay up indefinitely. According to Survey Junkie, most fill up within 24 to 48 hours. Most have a maximum number of people who can participate, and the higher-value surveys will naturally get scooped up more quickly. Users who have the opportunity to check the platform throughout the day have the best chance of getting in on the better-paying surveys before they reach capacity.
Make Your Money Work For You
Good To Know

Survey Junkie provides an estimated time that it will take an individual to complete each survey and the number of points that will be earned. As a result, users don't have to worry about selecting a lower-paying survey only to find out that it takes 20 minutes to complete. It is also helpful in finding a few quick surveys to complete during your downtime.
How Survey Junkie Stands Out
Survey Junkie stands out because it has a low minimum payout threshold of just $5. It also allows users to see the estimated time it will take to complete a survey and the points that will be rewarded, which can be helpful to users who only have a limited amount of time to spare.
Survey Junkie vs. Competitors
There are several sites and apps that allow users to earn money by taking surveys. Here is how Survey Junkie compares to a few of its competitors.
| | Survey Junkie | InboxDollars | Swagbucks |
| --- | --- | --- | --- |
| Ways To Earn | Taking surveys, browsing the web and completing profile questionnaires | Watching videos, playing games, shopping online through the platform, completing cash offers, reading emails and taking surveys | Shopping online and in-store, completing surveys, watching videos, searching online, signing up for offers or free samples and playing games |
| Payout Options | Cash or e-gift card | PayPal, check or gift card | PayPal, prepaid Visa, gift card or check |
| Minimum Payout Threshold | $5 | $15 for new users; $10 thereafter | $1 |
Make Your Money Work For You
How To Apply
Survey Junkie's sign-up process is straightforward. Users can sign up using Facebook or Google account credentials, or they can create an account using an email address. While the initial sign-up process is quick and simple, users will also be asked to fill out a profile questionnaire about their income, shopping habits and education level, among other personal details. Users also earn points for completing the user profile questionnaire.
The answers to these questions enable Survey Junkie to match users with the best survey opportunities. The more data a user shares with Survey Junkie, the more surveys the platform can make available.
To apply to be a member of Survey Junkie, go to its homepage, click the green "Join Now" button, enter your email address and agree to the site's terms and privacy policy. Next, click the green "Sign Up" button. Then, follow the instructions to set up your account.
Who Survey Junkie Is Best For
Survey Junkie is a good platform for people who have access throughout the day to jump online and complete surveys as they become available. Since surveys have a maximum participant threshold, it may require constant checking for available surveys. While Survey Junkie's earning potential isn't great, it does offer a simple way to make a few extra bucks here and there.
Final Take
Both earning points and cashing them out are straightforward, whether online or on the Survey Junkie app. To make the most of Survey Junkie, users should complete the entire user questionnaire, use a computer rather than the mobile app and sign up for SJ Pulse.
Survey Junkie FAQ
Here are answers to commonly asked questions about Survey Junkie.
Is Survey Junkie legitimate and safe?

Survey Junkie is a legitimate site accredited by the Better Business Bureau. Founded in 2011, it has been around for over a decade and now has over 10 million members. Survey Junkie has a 4.3-star rating and more than 42,000 reviews on Trustpilot.

What's wrong with Survey Junkie?

Most consumer complaints to the Better Business Bureau about Survey Junkie are classified as "delivery issues." Users have reported being unable to cash out points or being banned from the platform. Some of this may stem from the policies Survey Junkie has to prevent fraud, which all platforms must have. But sometimes, such policies can accidentally flag legitimate users. Survey Junkie does have customer service representatives to handle these types of issues.

Does Survey Junkie pay actual money?

Survey Junkie users earn points for every survey they take. Points are worth 1 cent. Once a user has accumulated 500 points -- the equivalent of $5, they can cash points out. Users can cash out via PayPal or a direct transfer to a bank account, or they may purchase e-gift cards.

How do you cheat on Survey Junkie?

There is no way to cheat on Survey Junkie since the only way to get points is by taking and finishing surveys. To rack up points quickly, you have to be vigilant and check your email consistently for new survey opportunities.
Cynthia Measom contributed to the reporting for this article.
Information is accurate as of Feb. 26, 2023.
Editorial Note: This content is not provided by any entity covered in this article. Any opinions, analyses, reviews, ratings or recommendations expressed in this article are those of the author alone and have not been reviewed, approved or otherwise endorsed by any entity named in this article.
GOBankingRates maintains editorial independence. While we may receive compensation from actions taken after clicking on links within our content, no content has been supplied by any advertiser prior to publication. We always recommend reviewing the terms and conditions of any offer before signing up or applying.