Wave Accounting Review: Is It Right for Your Business?
GOBankingRates Score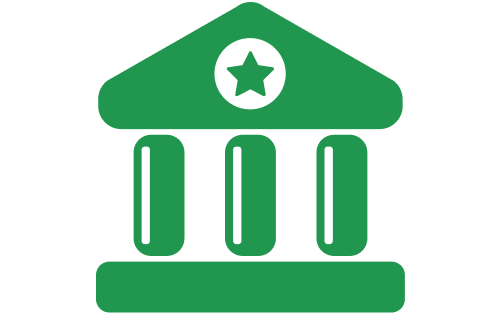 Quick Take:
Simple payment and bookkeeping solutions are necessary for small businesses, and Wave Accounting is a software product that can help small business owners achieve financial success. Wave software offers users a reliable, secure and simple way to
manage cash flow
and always be prepared for tax filing season.
Costs
Ease of Use
Reporting
Customer Support
How did we calculate this?
Pros
Simple terms; no jargon
Quick and easy sign-up
Unlimited credit card and bank connections
Cons
Live customer support only with paid services
Limited advanced features
Limited scalability for business
What Is Wave Accounting?
Wave Accounting is a free, intuitive cloud-based software application used to easily track business income and expenses. Designed for small business owners, Wave is a platform that lets users quickly get started organizing and tracking bank and credit card transactions. Business owners can access this secure software at any time from just about anywhere.
How Does Wave Accounting Work?
It's easy to sign up for Wave Accounting with an email address and password or with an existing Google account. After creating a Wave account, users can connect unlimited bank and credit card accounts within seconds. Once accounts are connected, all bank and credit card transactions automatically appear in a business's bookkeeping in the app. Business owners can also choose to upload bank statements and enter manual transactions.
Users can compare month-to-month and year-to-year small business accounting reports in Wave to easily identify trends in cash flow and rectify discrepancies as needed.
Wave Accounting Features
Wave offers a variety of user-friendly features. GOBankingRates gave Wave Accounting an overall score of 4.7 out of 5. Here's an in-depth look at each key feature and what informed the rating.
Costs
Wave's accounting, invoicing and receipt management solutions are free for small businesses to use. There are no monthly fees, setup fees or hidden charges. Services such as credit card processing, ACH and bank payment processing and payroll services are available for additional costs or fees.
Credit card processing is 2.9% plus 60 cents per Visa, Mastercard and Discover card transaction, or 3.4% plus 60 cents per American Express transaction. ACH processing fees are 1% per transaction with a $1 minimum fee.
Monthly payroll fees are different for tax service states and self-service tax states. For tax service states, Wave charges a $40 monthly base fee. Additionally, businesses pay $6 for each active employee and independent contractor. In self-service states, the monthly base fee is $20 a month with an additional $6 for each employee and contractor.
Ease of Use
Wave software provides organized and worry-free accounting for small businesses. Accounting is simple, so when it's tax filing time, all accounting data is in its proper place. Wave's dashboard smartly organizes business expenses, income, invoices and payments — all for free.
The software features double-entry accounting to make it easier for users to monitor transactions, track income and expenses, attach receipts to transactions and generate accurate accounting reports.
Reporting
Wave's Reports page helps small businesses gain better insights into whether their business is running effectively. There are six report sections that focus on specific accounting areas:
Financial statements
Taxes
Payroll
Customers
Vendors
Detailed reporting
Each report type details business performance, which can inform future business decisions and provide useful tax filing information. Users can switch between accrual and cash basis report types on the dashboard. Filters are available at the top of each report to generate reports that match filtering criteria. Custom reports are not yet available in Wave Accounting.
Customer Support
For Wave customers using the free version, support is only available through a self-serve option in the Help Center and by using Mave, the Wave Accounting chatbot. In addition to the self-serve help option, customers who pay for Payroll, Payments, Wave Money and Wave Advisor services have access to email support and live chatbox help Monday through Friday between 9 a.m. and 5 p.m. EST.
Mave, the chatbot, is available to business customers 24 hours a day by clicking the icon in the bottom right corner of the webpage.
Does Wave Accounting Charge Fees?
Wave software is 100% free to use. There are no hidden fees or trial periods. Users can access the software with no limitations. Wave software users have access to all free business accounting and invoicing features.
Additional features, like bookkeeping support, tax service and accounting and payroll coaching, are available for various prices, from one-time fees to monthly or annual payments.
Can You Track Inventory With Wave Accounting?
Small product-based businesses usually spend money and time building up an inventory of items to sell to their customers. The value of this inventory needs to be accurately assessed in some type of business accounting software. Wave tracks inventory items and assets as Unfinished Goods, Work in Progress and Raw Materials.
Wave users need to create two additional accounts to track inventory — a Cost of Goods Sold expense account and an Inventory asset account. Be aware that Wave doesn't track or calculate a business's unit value of inventory, only the monetary value. 
Is Wave Accounting Safe To Use?
Wave uses a bank-grade, 256-bit TLS encryption security system to keep business data secure and protected. Information is secured from data submission to data storage. Only the people who need to see customers' accounting data to do their jobs have access. Technology is digitally protected within a controlled facility that is monitored every day around the clock.
Wave does not store users' credit card numbers or information. This information is securely transmitted from the browser or app to Wave's payment processor, and Wave receives only a secure token during transmission. The secure token code authorizes Wave to securely complete the transaction without storing any sensitive bank or credit card data.
Users only need to enter credit card information if using the app's paid features, such as the Payroll service. Otherwise, creating an account is free.
Currently, Wave does not support multifactor login authentication. However, Google account users may set up the MFA Google sign-in option, which can be applied to their Wave login when signing in with Google.
It is also important to note that Wave is not HIPAA compliant. No Protected Health Information is necessary to use the software, but Wave will be unable to assist users in related matters.
Who Is Wave Accounting Best For?
Small business owners who are in need of a free comprehensive online accounting system will find Wave useful. Wave Accounting is a great business accounting software option for customers who only require accounting and invoicing features. These customers have access to all of Wave's self-serve support options.
The charges and fees for Wave Payroll, Wave Money, Wave Advisor and Wave Payments are fairly reasonable for businesses, whether they are startups, side hustles, seasoned businesses or freelancers.
Wave Accounting Alternatives
Wave software offers businesses a time-saving technology solution with practical features that are easy to use. Here are a few of the most popular alternatives to Wave for small business bookkeeping and how their features compare to Wave's business accounting solutions.
Stripe Billing
Stripe Billing is a subscription customer billing and invoicing service for businesses. It's free to get started with a seven-day trial. Features included with the Starter option are recurring billing, automatic reminders and a customer portal. Additional features in the Scale version include one-time invoicing, invoice auto-reconciliation, quotes, smart retries and revenue recognition. 
Stripe Billing works on top of Stripe Payments, allowing businesses to accept debit cards, credit cards and mobile wallet payments worldwide. Other features include multiple payment methods such as 3D secure authentication, ACH and instant payouts, all for an additional cost. The software also supports currency conversion and international bank cards.
Stripe's Starter account lets businesses offer discounts and trials to their customers, create subscriptions and manage recurring billing at 0.50% on recurring payments. Recurring payments and one-time invoice payments on Stripe's Scale plan are at 0.80%. Users can also automate revenue operations along with billing and reporting.
QuickBooks Online
Another one of Wave's competitors, QuickBooks Online by Intuit, is one of the most used accounting software products by small businesses. QuickBooks Online offers four different paid plans — Simple Start, Essentials, Plus and Advanced. Each plan offers a 50% discount for the first three months or a free 30-day trial.
Here are some of QuickBooks Online's features and their associated plan prices. The Essentials, Plus and Advanced plans include all of the features in the Simple Start plan plus those listed under each plan. This list of features is not all-inclusive.
| Simple Start | Essentials | Plus | Advanced |
| --- | --- | --- | --- |
| $30 regular monthly/$15 trial | $55 regular monthly/$27.50 trial | $85 regular monthly/$42.50 trial | $200 regular monthly/$100 trial |
| 1 user | 1-3 users | 1-5 users | 1-25 users |
| Track income and expenses | Manage and pay bills | Track inventory | Batch invoices and expenses |
| Track miles | Track time | Track project profitability | 24/7 dedicated support |
FreshBooks
FreshBooks business accounting software offers users an impressive array of business accounting resources and support. Customer support is big, with support staff available to assist customers via email and over the phone Monday through Friday from 8 a.m. to 8 p.m. EST. The chatbot is available to answer questions 24 hours a day. Support services also offer customers the chance to sign up for live weekly FreshBooks demos and webinars with Q&A sessions.
FreshBooks' business accounting features include:
Invoicing
Mobile app
Expense tracking
Accounting
Time tracking
Reporting
Projects
Payments
Similar to QuickBooks Online, FreshBooks offers four different payment plans and monthly pricing — Lite at $6, Plus at $12, Premium at $22 and Select at custom pricing. Annual pricing for each plan includes a promotional discount of 60% for the first three months.
Final Take
Finding a business accounting software that's free and includes lots of useful features can be a challenge for small business owners. Wave Accounting offers small businesses fully functional accounting solutions for essential invoicing and bookkeeping. Not only is it easy to use, but users can be assured that their data is secure.
FAQ
These are some frequently asked questions and answers to help business owners understand how Wave Accounting works to manage business income and expenses.
Is Wave Accounting really free?

Yes. Wave software has no hidden fees or surprises. It's 100% free with no limited trial periods. Users can access Wave's features for as long as they need to without being charged a dime. This even includes customer invoicing.

What happened to Wave Accounting?

As of November 30, 2020, Wave Accounting software, including email support, had its availability limited to business customers in the U.S. and Canada. On June 30, 2021, Wave Accounting discontinued its Wave Stripe connection for users outside the U.S. and Canada. These users are no longer able to send invoices using Stripe-enabled payment services.
Affected businesses received messages about the changes in their Wave accounts. Current Wave Accounting users' accounts in the U.S. and Canada remain active and retain access to the latest versions of Wave's Invoicing and Accounting software.

What does "wave" mean in accounting?

Wave, in financial terms, refers to a short-term movement against a common trend. For instance, if the Dow Jones Industrial Average steadily increases on a particular trading day but the market overall is falling and encouraging stockholders to sell, the rally is considered a wave against the bearish tide.
In addition to Wave Accounting, Wave offers Wave Money, a free banking and bookkeeping solution for small businesses to change the tide in which they typically bank. With Wave Money and Wave Accounting, businesses can avoid traditionally high fees, lengthy waits to access funds, and complicated record-keeping activities.

How do you use Wave in accounting?

Small businesses can get paid faster with Wave Payments. Bank payment and credit card options are built directly into customer invoices. Wave Payments seamlessly integrates with Wave Accounting to make business bookkeeping a breeze.

Does Wave Accounting integrate with any other apps?

Yes. Wave Accounting customers can use Zapier to connect Wave to other online tools to effectively run their business. Wave can be connected to more than 4,000 apps with Zapier. Some of the apps that can be integrated with Wave Accounting are Mailchimp, Google Sheets, Square and PayPal.
Cynthia Measom contributed to the reporting for this article.
Editorial Note: This content is not provided by any entity covered in this article. Any opinions, analyses, reviews, ratings or recommendations expressed in this article are those of the author alone and have not been reviewed, approved or otherwise endorsed by any entity named in this article.