6 Clever Ways to Save on Airline Baggage Fees
Experts offer advice to help you avoid airline baggage fees.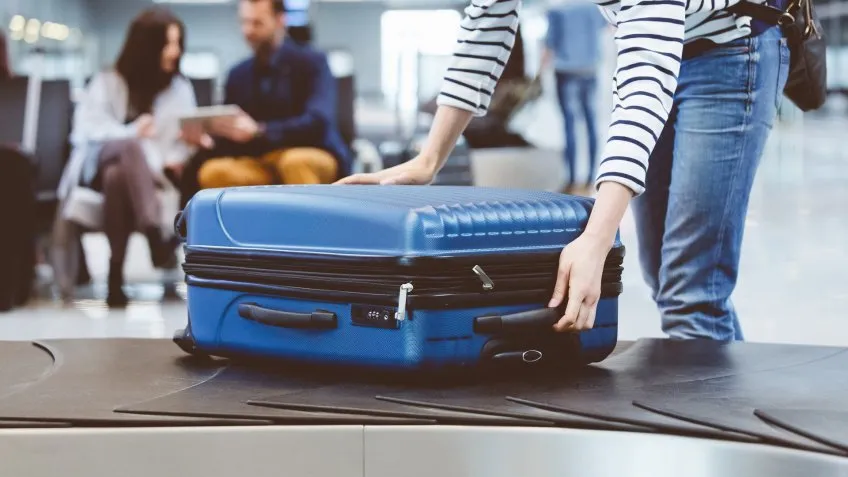 izusek / iStock.com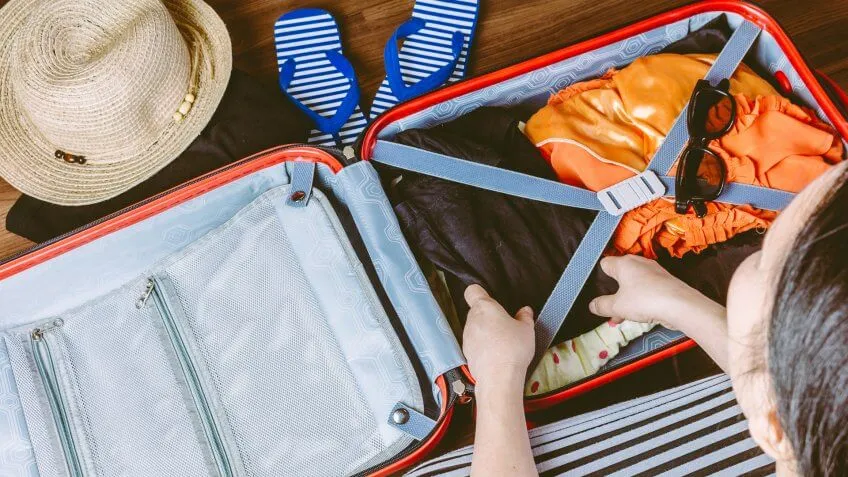 Art_Photo / Shutterstock.com
Be a Smarter Packer
"The best way to avoid paying for checked baggage is to not check your bags," said Andrea Woroch, a consumer savings expert who has appeared on the "Today Show" and "Good Morning America." She suggested travelers should:
Call the hotel ahead of time to check if they have free items you don't need to pack — like a blow dryer.
Mix and match their separates to get multiple outfits from just a few basic staples.
Pack one pair of shoes, preferably a neutral color that can be worn with several outfits.
Purchase toiletries at your final destination.
If you're traveling with a group, borrow anything that you don't pack from friends or family.
Frequent flyers might also want to invest in gear that helps them maximize the space in their carry-on, said Melissa Hogan, who operates the travel and style blog Suitcase and Heels.
"One thing that helps me go carry-on only for shorter trips, thereby avoiding fees, is compression packing cubes," she said. "They're similar to regular packing cubes except they have an extra zipper that helps squish down your clothes so they take up less room."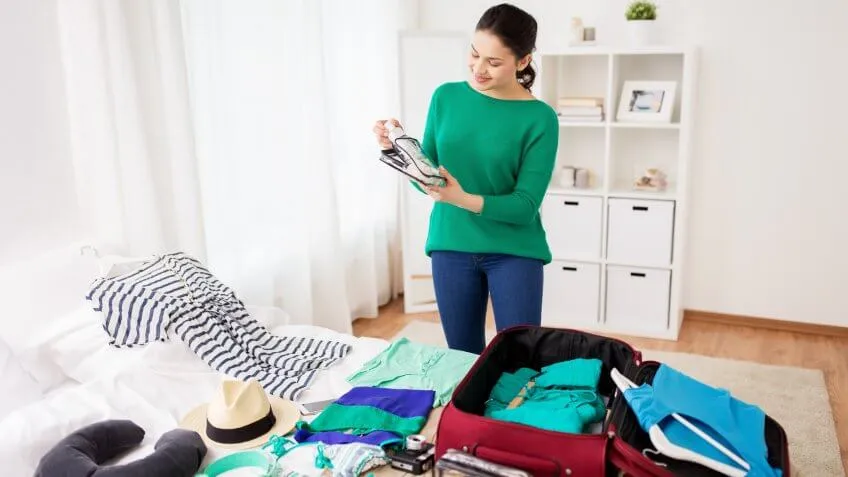 Syda Productions / Shutterstock.com
Study Your Airline's Baggage Fees and Weight Rules
Before you arrive at the airport, check your airline's baggage fees, rules and weight restrictions, which could vary by destination and fare type.
Some airlines are following Frontier and Spirit's lead and charging passengers not only for checked bags, but also carry-ons in some cases. For instance, travelers who buy a "basic economy" ticket through United are only allowed one personal item that fits under an airplane seat (unless they're a Premier member or have a qualifying MileagePlus credit card). If they bring a full-sized carry-on bag to the gate, they might be required to check their bag and pay a fee.
"While many travelers have gotten accustomed to traveling with just one carry-on and one personal item, losing the carry-on might be too much," said Benjamin Glaser, an editor with the shopping comparison site DealNews. "You might save $20 on a basic economy fare, but if you arrive at the airport with an extra item because you didn't understand your fare, it could cost you much more. Similarly, if you pack so little that you have to buy lots of things when you reach your destination, it could negate your savings."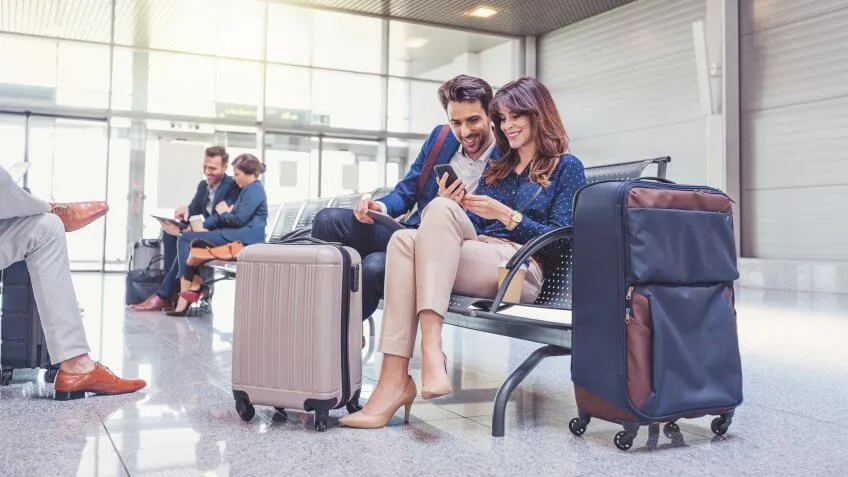 Izabela Habur / iStock.com
Sign Up for Airline Credit Cards and Frequent Flyer Programs
Personal finance writer J.R. Duren counts the Citi AAdvantage Platinum Select, the United MileagePlus Explorer from Chase and the Gold Delta SkyMiles American Express cards among his favorite airline credit cards. All cover fees for the first checked bag on their respective airlines. Plus, they offer additional travel benefits that more than offset the cost of the cards' annual fees for frequent flyers — and their friends, he said.
"What many people don't know is that the free bag perk benefit applies to you and [sometimes] the people on your booking," he added. Check your travel credit card's terms and conditions to see if it extends the baggage perk to people traveling with you.
Don't Miss: Credit Card Hacks You Need to Know Before Traveling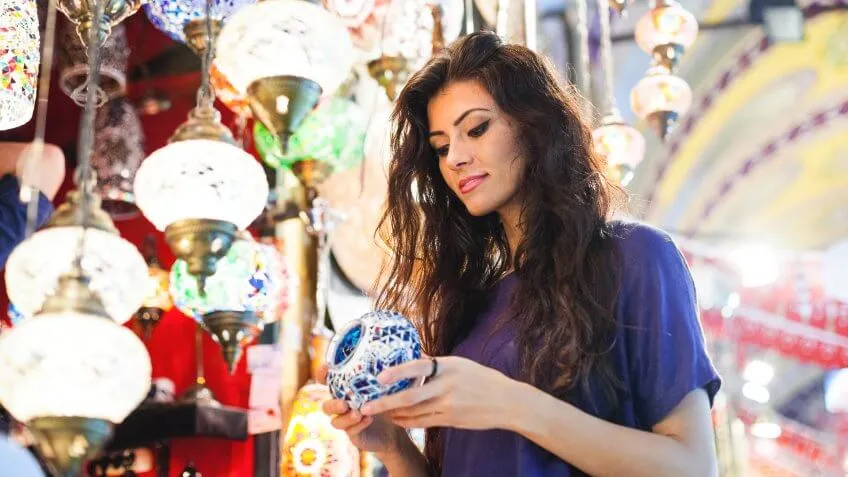 visualspace / iStock.com
Make a Plan for Transporting Souvenirs
Many frequent travelers invest in lightweight bags and use a luggage scale or basic bathroom scale to weigh their packed suitcases before leaving home. This ensures the bags they plan to check won't be over the airline's weight limit, which can incur hefty additional fees. It also pays to plan ahead if you've stocked up on souvenirs, said Amanda Festa, content and social media executive at Cheapflights.com.
"If you're traveling back from your dream vacation and can't bear the thought of not shopping until you drop, inquire if your purchases can be mailed directly from the shops or hotel," she said. "It might be free or cheaper than what the airline will charge for an extra bag."
If you have rewards points, Festa also recommended upgrading your economy seat to business or first class on international flights. "You'll not only get more legroom, but you'll likely get a larger bag allowance too," she said. "If you're traveling with friends, see if they can help lighten your load. If all else fails, redistribute items between your checked and carry-on bags."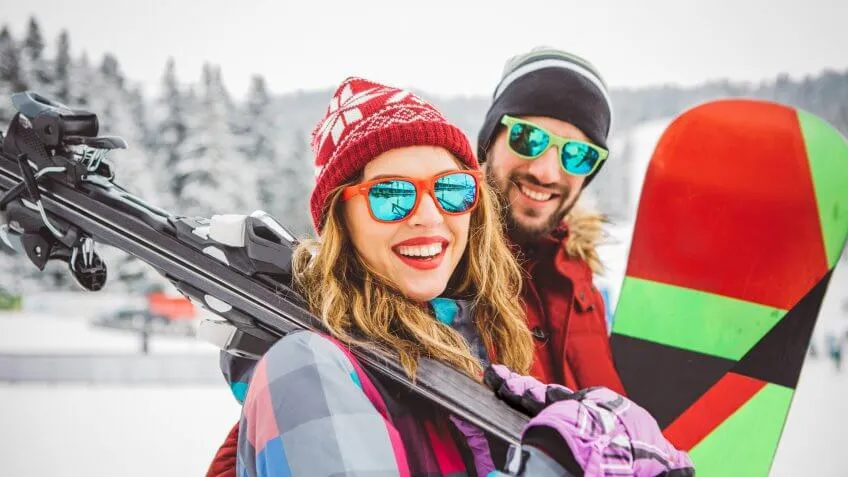 svetikd / iStock.com
Develop a Sporting Gear Packing Strategy
If your trip includes time on the links, slopes or trails, adapt your packing strategy to fit to avoid hidden fees.
"Plan ahead and ship the bulky, but necessarily heavy items like coats, puffer jackets and boots," said frequent flyer April Masini. "If you ship way in advance, you don't have to pay rush shipping. And you'll have the luxury of traveling light, as well as the budget payoff of not being charged for extra baggage at the airport gate."
Also, check your airline's policies on oversized bags, said Tara Cannon, who operates the travel site Pint Size Pilot.
"Most airlines charge you regular baggage fees for a ski bag, waiving the over-sized fee. The small print usually stipulates that the bag cannot weigh more than 50 pounds and can only contain one set of skis and poles," she said. "We have been able to fit the skis and poles of our whole family in the bag with it coming in just under 50 pounds, thus only paying for one extra bag."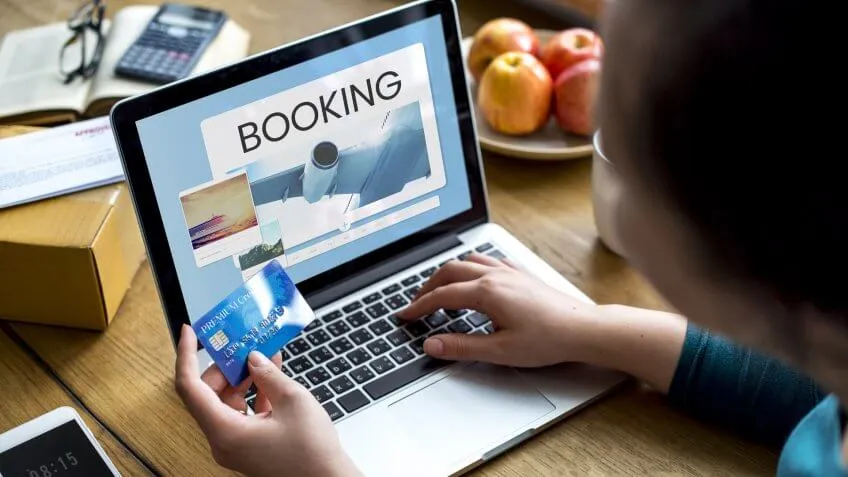 Rawpixel.com / Shutterstock.com
Pay Baggage Fees in Advance
Some airlines, like Frontier, offer a discount on bags if you purchase carry-on and checked baggage early on. For example, if you "buy" your first checked bag on Flyfrontier.com at the time of booking (and up to 24 hours before your departure), you'll pay only $25 or $30 for select flights. But if you wait until you arrive at the airport ticket counter or service kiosk, your first checked bag will cost you $40.
In such instances, André Arriaza, travel writer for Barcelona Eat Local, said there are still ways to save in the seconds before you check in for a flight.
"In case you are at the airport and realize you need to check in baggage and pay an additional fee, pay the bag fee online with your mobile phone — most airports offer free WiFi," he said "You will save 40 to 50 percent of the value at the counter. This is based on my experience [with] Vueling and Alitalia for flights between Barcelona and Rome."
Up Next: Don't Make These Costly Mistakes When Booking Your Summer Travel