Google Flights Now Tells You The Best Time To Book a Flight to Save Money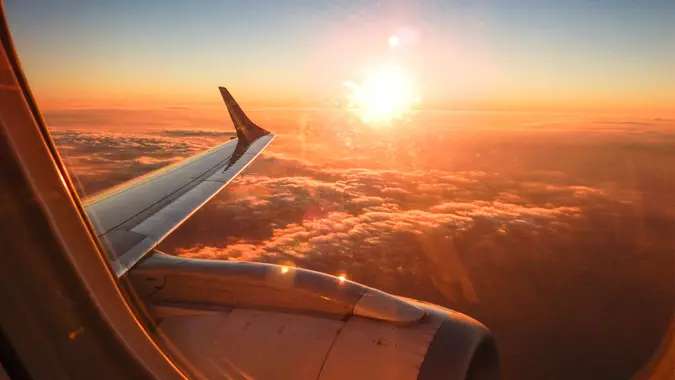 franckreporter / istockphoto.com
U.S. domestic flights are the cheapest right now than anyone has seen them in quite a while, according to recent GOBankingRates reporting. But they aren't likely to stay that way for long, with the holiday season creeping up on us.
But, regardless of trending prices, you can still find the best deals if you know how to shop online for flights. Google Flights just introduced a handful of new features that make it easier to ensure you're booking your flight at the lowest price.
In an article on the Google blog, the search engine giant revealed three ways Google Flights can help you save money.
Find the Cheapest Time to Book
There's much debate in the travel industry over the best time and day to book a flight. Google Flights now takes the guesswork out of it with historical insights on the best time to book. Google Flights has always allowed you to view if current prices are low, average, or high compared to their average. Now, the service also shows when the cheapest time to book is, typically, or if prices are expected to drop before your trip.
Note that this data is only available for routes with reliable trend data.
Track Prices
Like many other travel websites, Google Flights now allows you to turn on price tracking for your trip. Set up tracking for flights on specific dates or choose "any dates" if your schedule is flexible and you're looking for the lowest price. You can also track a specific flight (or flights).  
Make Your Money Work for You
You'll get an email if the route or flight you chose shows a significant price drop over a month. You'll also get an email if historical trends show the price may rise soon or if a current price is expiring soon.
Choose Flights with a Price Guarantee
In its Help Center, Google said it's so confident in the service's new abilities to find the cheapest flights that it's offering a price guarantee on many routes. After you book the flight, if the price drops more than $5 before your trip, Google will pay you back the difference between what you paid and the lowest ticket price.
The offer is good for up to $500 back per calendar year for up to three open price guaranteed bookings per year, according to Google's Help Center. Money is deposited into your Google Pay app.
Price guarantees only apply to flights departing from the U.S., and you must use a U.S. billing address and phone number when you book.
To use price tracking and price guarantee, make sure you're logged into your Google account.
Final Note
Using a service like Google Flights can take some of the guesswork — and legwork — out of booking flights and ensuring you're getting the best deal.
More From GOBankingRates
Make Your Money Work for You