15 Best Places to Enjoy an Unforgettable Family Vacation
These family vacation ideas won't break the bank.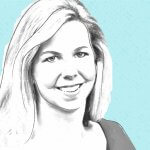 goodluz / Shutterstock.com
Whether you tend to vacation during the summer or over the holidays, it's never too early to start planning your next family trip. The question is: Where should you take the gang this time?
You'll want to go somewhere that has activities both kids and adults will enjoy. But it's equally — if not more — important that you stay within your budget during your trip. Click through to see the best family vacation ideas that won't break the bank.
1/15
Monkey Business Images / Shutterstock.com
Go Camping
Estimated cost: $15 to $25 per night for campground fee.
As long as you already own a tent, sleeping bags and other gear, camping can be an affordable getaway — especially if you pick a low-cost camping spot. And, it's a great way for families to spend quality time together, said Lissa Poirot, editor in chief at Family Vacation Critic.
Typically, you'll only have to pay a fee that can range from $15 to $25 a night to stay at a campground at a state park, national park or other recreational area. Plus, you can take advantage of hiking trails and other free activities.
Go Glamping: Luxurious Camping Options for People Who Want to Sleep in a Bed
2/15
gorillaimages / Shutterstock.com
Take a Road Trip
Estimated cost: Varies
There's a reason that the great American road trip is still a favorite way to travel for many families: It's cheaper than most other types of travel, said Suzanne Rowan Kelleher, family travel expert at TripSavvy.
"Most families live within six hours of somewhere amazing," she said. And with gas prices just above $2 per gallon, getting to a nearby destination can be affordable.
To keep the cost of food down, Kelleher recommends staying at an all-suite or extended-stay hotel that offers a small kitchen space in the room so you can prepare some meals, or at properties that include a meal as part of the room rate. Also, take advantage of entertainment and lodging discounts you might have through memberships in groups such as AAA. Lastly, keep an eye on lodging deals within a few hours' drive from you through LivingSocial Escapes or Groupon Getaways, Kelleher said.
3/15
Jorg Hackemann / Shutterstock.com
Explore National Parks
Estimated cost: $80 for an annual pass
Visiting America's national parks is a "great way to see the most spectacular landscapes in the country," said Kelleher. And, it can be very affordable if you go on a free entrance day, such as Presidents' Day or Veterans Day weekend. Plus, fourth graders can get free admission for the duration of the fourth grade school year through the following summer.
Camping can be the least expensive lodging option. Fees vary by park, but some are less than $30 per night. If you'd rather stay in a hotel, Poirot recommends looking for those outside national parks, which tend to be cheaper than lodging within the parks or renting an RV.
4/15
Iakov Filimonov / Shutterstock.com
Relax at the Beach
Estimated cost: Varies
Want to go on a trip that your kids will remember? Then, pick a fun beach vacation. Children really just want to spend time with their parents and play. "That's what you do on the beach," said Poirot.
For the most part, entertainment is free if you're just hanging out on the beach and swimming in the ocean. Limit spending further by staying in a vacation rental property that has a kitchen so you can cook your own meals, Poirot said. You can find vacation rental properties through sites such as HomeAway, VRBO and Airbnb.
5/15
Lane V. Erickson / Shutterstock.com
Head to the Lake
Estimated cost: Varies, but can be free
A lake vacation can be a lower-cost alternative to a beach vacation, Kelleher said. Plus, it might be a safer option for families with small children, because you don't have to worry about riptides and a rough surf along the lakeshore, she said. Sharks and dangerous marine life also aren't an issue at a lake.
If you enjoy camping, you can save money during your lake vacation by pitching a tent at a park with lake access.
Family Bonding Ideas: Affordable Trips to Take With Your Kids While You Still Can
6/15
FatCamera / iStock.com
Stay at a Family Camp
Estimated cost: Family camps vary in price. At Camp Cory in New York, for example, it costs $120 for ages 4 to 12 and $150 for ages 13 and up. It's free for ages 0 to 3.
Parents can relive their childhood camp experiences along with their kids at a family camp, said Poirot. Accommodations tend to be rustic, but you'll get to have good, old-fashioned fun and lots of quality family time, she said. Programs at family camps range from arts and crafts and yoga to zip lining and kayaking.
7/15
Elena Yakusheva / Shutterstock.com
Saddle Up at a Dude Ranch
Estimated cost: Varies by season. $150 to $420 per person is the daily rate at Drowsy Water Ranch in Colorado.
More families should consider vacationing at a dude ranch, because these properties that let you live the life of a cowboy typically include accommodations, meals and horseback riding in the price, said Poirot. And, you can find dude ranches at different price points.
Poirot said that when her family stayed at a dude ranch, it was like one giant summer camp where everyone became fast friends. The best part: Although the ranch had WiFi, she never saw anyone on electronics because they were having so much fun.
8/15
Paul Hiffmeyer / Paul Hiffmeyer
Visit a Theme Park
Estimated cost: Annual passports at Disneyland start at $339; Disney World annual passes start at $779.
"Every kid wants to go to Disney," Poirot said. But visiting the iconic Disney World in Florida or Disneyland in California can be an expensive family vacation.
You can save money at Disneyland, though, by staying at non-Disney hotels, eating meals offsite and dividing your time between the park and low or no-cost activities in the area, Poirot said.
Or, you could get the theme park experience for less by taking a trip to an amusement park that's within driving distance of where you live. You'll likely save money if you opt for an annual pass rather than a day pass if you plan to spend several days at the park or if you make more than one trip to it during the year, Kelleher said.
9/15
Spotmatik Ltd / Shutterstock.com
Splash at a Water Park
Estimated cost: Six Flags Over Georgia in Atlanta offers general admission tickets from $48.99.
A water park can be a less-expensive alternative to a theme park, Poirot said. Plus, it's a great way to stay cool while having fun in the sun. "I don't know any child who doesn't want to go down a water park slide all day long," she said.
But you don't have to limit your trip to the summer. You can splash year round at indoor water park resorts, such as Great Wolf Lodge, which has multiple locations throughout the U.S.
10/15
Georgijevic / iStock.com
Tour a Big City
Estimated cost: Varies
A visit to one of America's big cities will allow your kids to see skyscrapers, ride the subway and learn about urban life. Plus, there's an abundance of things to do for all age groups. But visiting a big city can get expensive quickly.
To keep costs under control, Poirot recommended staying in a hotel that offers free meals — such as breakfast or an evening reception — or a kitchenette where meals can be made for less than the cost of dining out. Also, look for free activities or save money on top attractions in 12 North American destinations with a CityPASS.
Save Money: Use These Travel Tips When Visiting the 10 Most Expensive U.S. Cities
11/15
Pavel L Photo and Video / Shutterstock.com
Take a Cruise
Estimated cost: A few hundred dollars to a few thousand, depending on the cruise line
A cruise might seem like a pricey vacation, but the price you pay includes accommodations, meals and entertainment on the ship. It can be fun for people of all ages, because most ships offer a range of activities. And, you can visit several destinations in one trip without having to listen to the kids say, "Are we there yet?" because they'll be staying busy between ports, Poirot said.
To save money on a cruise, look for sailings out of ports that are within driving distance of your home, Kelleher said. And avoid the temptation to pay for extras on board and on shore that aren't part of the cruise fare. "There are opportunities to spend a lot," she said. "But you can have a lot of fun without spending a lot."
12/15
TravnikovStudio / Shutterstock.com
Stay at a Kid-Friendly Resort
Estimated cost: A few hundred dollars a night
Like a cruise, a resort stay might seem like an expensive family vacation. But knowing what you're paying for upfront with an all-inclusive resort can help you stick to a budget, Poirot said. If a variety of activities is included, you won't have to say "no" to your kids when they ask to enjoy the amenities, she said. And, parents might get some downtime if the resort offers supervised kids' activities.
There are a range of resorts, so you likely can find one in your budget, Poirot said. Plus, resorts often offer discounts of up to 50 percent off or free nights. You can learn about these special offers by signing up to receive email alerts from resorts, Kelleher said.
Traveling With Kids? Travel Tips to Keep Your Kids — and Your Wallet — Happy
13/15
FamVeld / Shutterstock.com
Get a Feel for Farm Life
Estimated cost: Varies, but could be less than $200 per night
Let the kids get up close and personal with cows, chickens, horses and other farm animals with a vacation at a working farm. You can offer a helping hand, learn more about where your food comes from or simply enjoy the countryside. Find a farm vacation or a vacation rental on a farm through Farm Stay U.S.
14/15
Syda Productions / Shutterstock.com
Volunteer on Vacation
Estimated cost: Ranges from few hundred dollars to around $5,000, depending on the length of the trip
If you want to teach your children the value of helping others, consider a vacation that involves volunteer work. There are a variety of family-oriented opportunities, ranging from building homes to helping out indigenous and local communities. You can find programs that offer volunteer trips in the U.S. and abroad. Be sure to check age limits, though.
15/15
Monkey Business Images / Shutterstock.com
Take a Staycation
Estimated cost: Free lodging, but activity costs can vary
Who says you have to go somewhere new to have fun? Families can get so busy shuttling kids to daily activities that they don't take advantage of all that their hometowns have to offer.
As a city or state resident, you might be able to take advantage of free or discounted admission tickets to museums and attractions. Or, check out the local hiking trails for a free way to explore where you live.
Up Next: 15 Ways to Enjoy a Cheap Staycation