Elon Musk: How I Lived On a Dollar a Day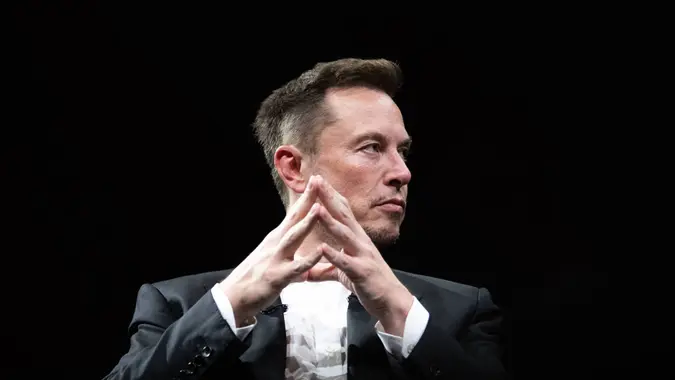 JEANNE ACCORSINI/SIPA/Shutterstock / JEANNE ACCORSINI/SIPA/Shutterstock
Before he became the mind behind Tesla and SpaceX, before he amassed a fortune making him one of the richest individuals globally, Elon Musk was a college student conducting a personal experiment. Could he survive on just a dollar a day for food?
The experiment was not born out of necessity, but rather, it was a test to determine his own resilience and ability to maintain a spartan lifestyle if his entrepreneurial dreams did not immediately pay off.
A Dollar a Day Experiment
In his early years, during his time as a student at Queen's University in Ontario, Elon Musk was already preoccupied with big ideas: the future of humanity through the internet, energy efficiency, and space exploration. Yet, amidst these lofty thoughts, Musk wanted to test his own limits and resolve.
He set himself a budget of $30 for food for an entire month, buying mainly hot dogs and oranges in bulk. Occasionally, he would alternate with pasta and jarred tomato sauce. The experiment was a success, demonstrating to Musk that he could survive on a minimal budget, giving him the assurance to pursue his ambitious goals without the fear of extreme poverty.
The Entrepreneurial Journey
This early experience equipped Musk with a unique perspective on money and survival. He realized the relative ease of maintaining basic sustenance in America, granting him the freedom to take significant risks in his professional life. His belief was that as long as he had a cheap apartment and his computer, he would be okay, allowing him to focus on his technological ventures without the burden of financial stress.
Make Your Money Work for You
A Launchpad for Future Success
This trial proved to be a foundational experience for Musk, instilling a confidence that he didn't need a hefty salary to survive, permitting him to dedicate his life to ventures that many considered highly risky, such as space exploration and electric vehicles. His early willingness to embrace discomfort and frugality underscores his present-day dedication to addressing some of the world's most pressing challenges.
A Message for Aspiring Entrepreneurs
Musk's dollar-a-day experiment sends a compelling message to aspiring entrepreneurs: financial resilience and a willingness to embrace simplicity can be a launchpad for innovation and risk-taking. By reducing the fear of financial hardship, individuals can free themselves to pursue ambitious and meaningful projects, potentially following in the footsteps of entrepreneurs like Elon Musk.
Musk's early experiences highlight the significance of financial resilience and risk tolerance for budding entrepreneurs. His journey from living on a dollar a day to heading some of the most innovative companies worldwide serves as an inspiring tale for individuals eager to carve their own paths in the world of business and technology.
Editor's note: This article was produced via automated technology and then fine-tuned and verified for accuracy by a member of GOBankingRates' editorial team.
More From GOBankingRates
Make Your Money Work for You