Money Lessons From the 'Rich Bitch': An Interview With Nicole Lapin
Nicole Lapin isn't your typical money expert. Compared to other influencers in the male-dominated finance world, Lapin stands out not only because of her gender but also because of her ability to make personal finance digestible for all audiences. In fact, it's safe to say that her straight talk is probably one of the main reasons Lapin won GOBankingRates.com's Best Money Expert of 2015 competition, receiving more votes to be named readers' favorite "Money Idol" than any of the other 11 finalists.
"I was actually so surprised when I won the Money Idol [competition]," said Lapin, author of "Rich Bitch: A Simple 12-Step Guide for Getting Your Financial Life Together … Finally." "Every one of the experts is so stellar in this field. This is like a group of the financial NFL."
How Nicole Lapin's Straight Talk Gained Mass Appeal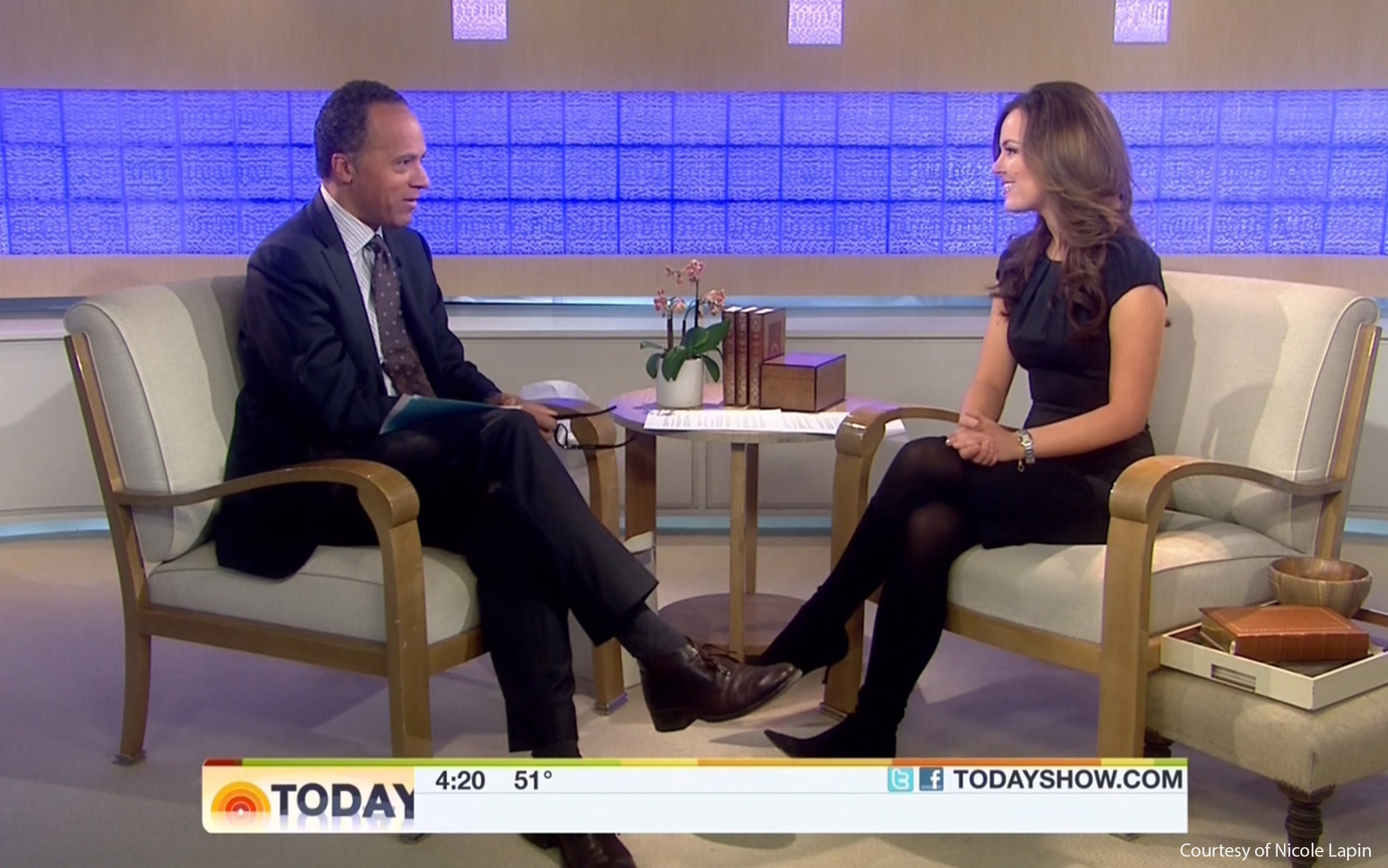 You could say that Lapin tackled some talented running backs, receivers and even quarterbacks in the competition, including Berkshire Hathaway CEO Warren Buffett, life and business strategist Tony Robbins, and radio host and TV personality Dave Ramsey, just to name a few.
"It's really any given Sunday," continued Lapin. "At any different time, each one of us could have won. But we all reach a different audience in a different way, and I think my audience just happened to come out and vote at these different times and particular days."
Related: 12 Influential Experts Give Their Top Money Tip for 2016
Though that might be true, Lapin's unique approach to finance is the real game changer in this industry. Unlike other finance experts, Lapin knows how to talk to her audience and make complicated and convoluted personal finance topics — such as savings strategies, investments and stocks, and entrepreneurship — easy to understand.
"I don't speak in fancy terms," she said. "I try to talk about [finance] in the same way as I would talk to my girlfriends."
This approach has paid off. On top of winning awards and accolades, Lapin is also a New York Times best-selling author and has been featured on numerous TV shows and networks, from reporting business and finance news as an anchor for CNBC and CNN to offering expert advice on the "The Wendy Williams Show" and "Dr. Oz," as well as starring in the CW's "Hatched."
But although Lapin has made a name for herself in the industry, surprisingly, this money expert wasn't always so good with money.
Nicole Lapin's Journey to Becoming a 'Rich Bitch'
Lapin is a first-generation American who grew up in an immigrant household. Whereas some American parents might start each Monday morning reading up on the New York Stock Exchange, Lapin's didn't.
"I never grew up with the The Wall Street Journal on the kitchen counter; we never talked about stocks or bonds or anything fancy," she said. "It was cash all the time, which sounds awesome … and sort of 'mobster-like.' But it was very embarrassing when I went to dinner with my girlfriends in college and had to pay with a check."
But like many Americans, Lapin has made some huge money mistakes — including getting into debt. "I couldn't believe it, but there it was staring back at me from the gloom of my bank statement: $5,000 worth of credit card debt," Lapin wrote in her first book, "Rich Bitch." In her interview with GOBankingRates, she referred to this experience as the "the school of hard knocks."
"I always say I got my MBA at the School of Hard Knocks," said Lapin. "I never worked at a bank. I never got my real MBA. I just learned it the hard way … I got myself out of [debt] the hard way."
By tackling her credit card debt bit by bit — skipping a glass of wine at dinner and setting automatic payments from her checking account — Lapin was eventually able to get out of debt in a little under two years. "I figured out this language of money that is really just a language like anything else," she explained.
Graduating From the School of Hard Knocks to the Financial Big Leagues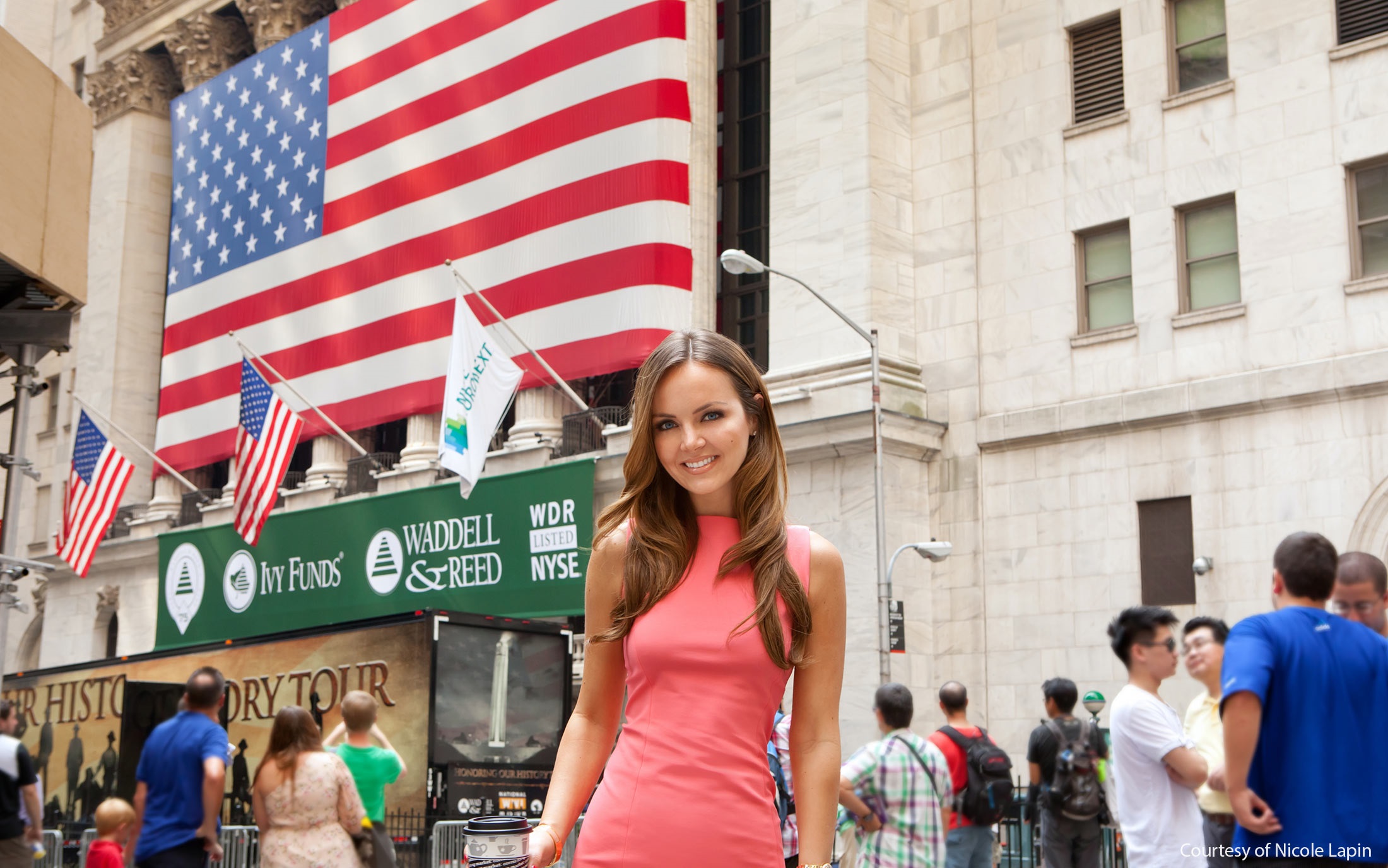 But learning about personal finance so you can responsibly manage money is one thing; pursuing it as a career is another. So what made Lapin want to jump into this fast-paced industry filled with ticker symbols and breaking news headlines?
"The first impetuous to becoming a financial expert and journalist was a boy," admitted Lapin. "My boyfriend in high school said he wanted to be a hedge fund manager — and I thought the dude wanted to be in gardening." Laughing, Lapin said she was "so clueless about money" back then.
After graduating high school, Lapin went to Northwestern University to study journalism and graduated as valedictorian. She went on to become CNN's youngest anchor ever and held the same title as an anchor for CNBC as well. "By the time I was 27, I realized it was so amazing to talk to the richest, most powerful men — for the most part — in the [finance] world," said Lapin.
How Lapin Shared Smart Money Advice With a Broader TV Audience
Despite her success, Lapin wasn't reaching the audience that needed it the most: young women her age.
"It was the so-called 'lost generation' that was dealing with the job crisis," she explained. "I had a responsibility; I had a great platform. And I wanted to be the one who reached this young generation of women who was tired of somebody screaming at them not to buy a latte — which I thought was crazy talk."
"I wanted to rethink conventional financial wisdom and help women think for themselves," she continued.
And so, Nicole Lapin the 'Rich Bitch' was born. She inserted herself into mainstream shows such as "Dr. Oz" and "Entertainment Tonight," serving up what she calls "a little bit of smarty-pants knowledge in a party dress."
But perhaps her biggest gig was "The Wendy Williams Show," where she served as the show's money-saving correspondent.
"I was able to incubate into that show akin to the way Suze [Orman] brilliantly incubated into 'Oprah,'" said Lapin. "It was one of the most rewarding places to work in my entire career because I was reaching an audience that never thought they wanted money news."
Related: 5 Ways to Defend Yourself Against Financial Bullies
But Lapin didn't stop there. In early 2015, she released the best-seller "Rich Bitch," and by fall 2015, she even had her own TV show called "Hatched."
'Hatched,' Entrepreneurship and 'Boss Bitch'
On top of being an author, journalist and finance expert, Lapin is also business woman — and a savvy one at that. Not only has she built a brand around "Rich Bitch," but she's also the CEO of her own production company, Nothing But Gold Productions.
So, it's no surprise that Lapin is a host and judge on the CW's "Hatched," which premiered in October 2015 and airs on Saturday mornings. The show gives aspiring entrepreneurs and inventors the opportunity to pitch their products and business ideas to experts, as well as learn the ins and outs of creating a startup.
Although Lapin acknowledged that "Hatched" is similar to "Shark Tank," she said the show has a little more "warm and fuzz" and features more kid entrepreneurs than the ABC show. "These young kids come in at like 10 years old, and they're like, 'I've been in my business my entire life.' I'm like, 'You're 10 years old!" laughed Lapin.
Startup Advice for Dreamers
Pitching a business idea on "Hatched" is easier said than done. Not only should entrepreneurs thoroughly research their business ideas and the industries they want to enter before they pitch to potential investors or experts, they should also make sure their pitches are laser-focused.
"There are a lot of entrepreneurs that come on 'Hatched' and they say, 'OK. I have a great idea for this water company. It's a unique water bottle. And really what I want to do is create colored water, and then I want to create sparkling water, and then I want to create a lifestyle brand around water, then I want to create water parks and whatever," said Lapin.
"Before you expand into all these other businesses or all of these other offshoots, focus on the first thing you wanted to do," said Lapin. "Do that really well, and don't sell me on other things that are pipe dreams for yourself."
Business Tips for Women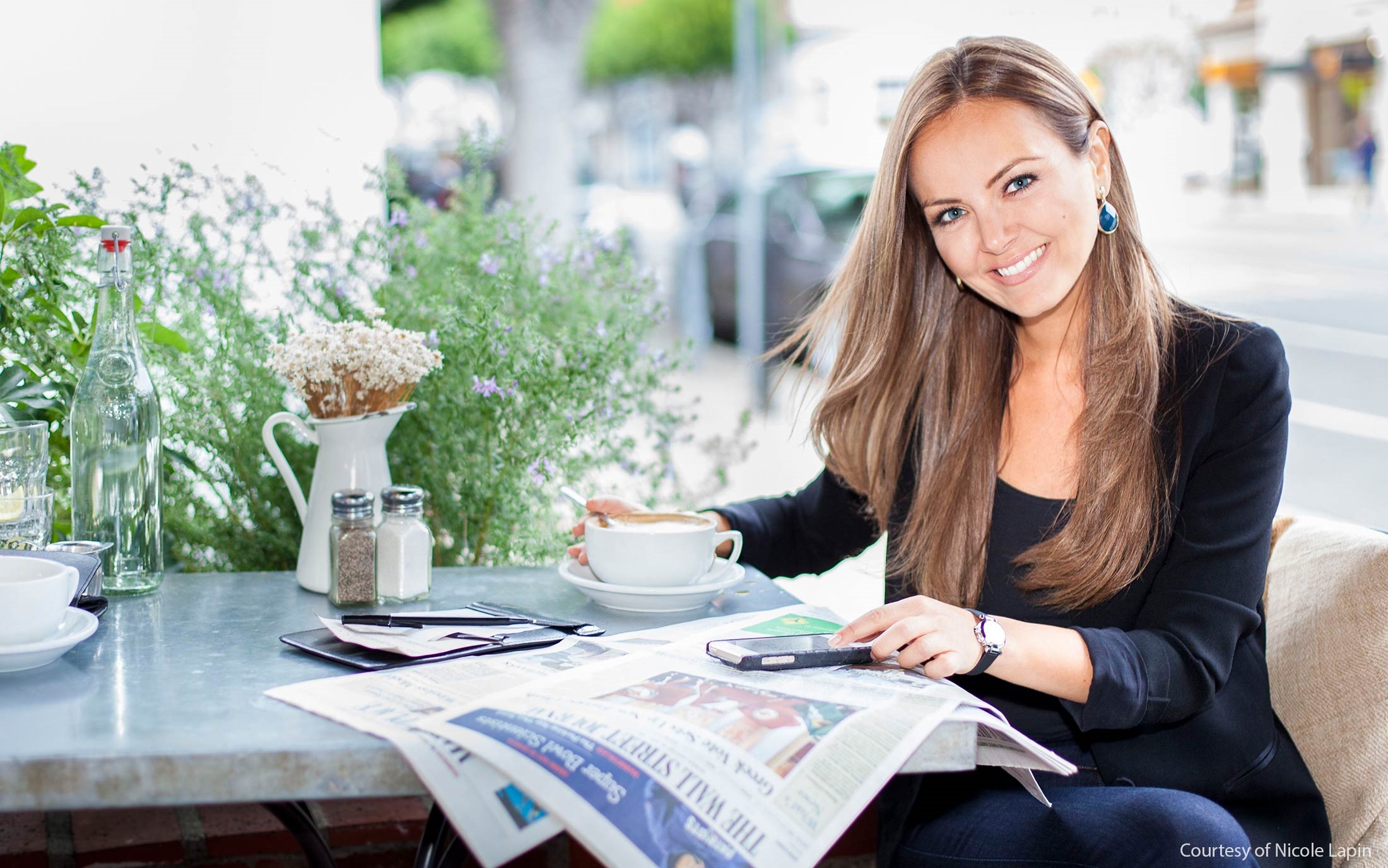 In addition to "Hatched," Lapin has another project in the works: her second book, titled "Boss Bitch," scheduled for release in 2017. "I wanted to piggyback on this entrepreneurial spirit," explained Lapin.
Unlike "Rich Bitch," which is divided into 12 steps, "Boss Bitch" is divided into three sections and focuses on what it means for women to be a boss in their professional lives, a boss within their family structure and becoming a boss of themselves.
Read: 10 Best Career Moves for Women in Their 30s
"I think a lot of women don't stick to one of those paths all the time," said Lapin. "We go sometimes from being an employee in a company, perhaps being entrepreneurial there. And then we go to starting a family and becoming a CEO of a family. Then, we start a business, become a Mom-preneur, start that cupcake shop … and then we go back to sometimes working for someone else."
"It's a broken road," continued Lapin. "It's not a clear path for anyone, and we all have our own path and our own journey."
Nicole Lapin's No. 1 Mission
Lapin's primary goal is to continue educating people — especially women — on how to budget, save money, get out of debt, invest in the stock market and understand other finance-related topics.
"[In college] I never learned how to make a budget," said Lapin. "I never learned how to get out of debt. I don't know why — and this is a greater conversation — why we never learn that stuff that's actually most practical and most important," she said. "But, that's my mission above everything else. And I will die trying."