Stacy Johnson: Talking Money with Money Talks News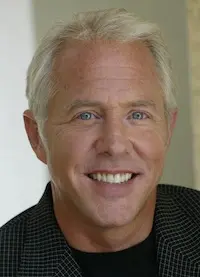 This post is part 11 of our 12 Days of Finance series. Voting for the 2011 contest is closed, but you can vote for your favorite personal finance expert of 2015.
Stacy Johnson has been a resource for those interested in better money management or struggling with debt for decades, providing guidance through his series, Money Talks News, which is syndicated to 80 cities nationwide via major television networks, NBC, CBS, FOX and ABC.
Since 1992, Money Talks News has given viewers insightful tips and advice on how to save money and avoid falling victim to debt in quick, 90-second snippets of airtime. His recommendations are clear and straight to the point, motivating debtors to see just how achievable becoming debt-free can be with adequate planning.
He also provides his personal finance expertise through the popular Money Talks News website.
Life or Debt: 6-Step Debt Plan
In Johnson's recent book, Life or Debt 2010: A New Path to Financial Freedom, he outlines six steps to successfully rid oneself of debt:
1. Establish a Goal & Deadline: To start off on the right foot, Stacy Johnson recommends setting a specific debt goal (e.g. pay off x-amount) and tying it to a deadline. Setting a specific amount and a deadline establishes clear expectations and helps track progress from start to finish. Additionally, this is the time to visualize the rewards of getting out of debt–the desire for something (whether it's a new car or a brawnier college fund for your children) can be the motivation needed for debtors to win the battle over debt.
Make Your Money Work for You
2. List All Debts: Life or Debt recommends starting by paying off the smallest debt, in order to remain motivated for bigger accomplishments down the line. Once one debt is paid off, old payments should be directed to the next debt. This snowballing effect can help minimize debt in a faster and more effective way.
3. Create a Spending Plan: Stacy Johnson encourages people to develop a spending plan (i.e. budget) in order to: 1) cut unnecessary costs and 2) allocate the extra savings toward paying off debt. This is where readers have the opportunity to assess where money is being wasted and how to better reassign funds.
4. Execute the Plan: Through his Money Talks News series, Stacy offers creative suggestions on how to scrape up money from places many fail to notice. Again, this is where motivation and commitment play a crucial role.
5. Ask for Help, If You Need It: Certain circumstances don't allow for wiggle room (e.g. unemployment), which is why Johnson recommends you seek credit counseling to help assess unique needs.
6. Invest Your Money: By this stage in the game, followers of Stacy Johnson's plan should be at or near a debt-free lifestyle. Here, Johnson encourages individuals to invest reclaimed funds into accounts and investment options with compound interest.
What's to Know About Stacy Johnson?
Stacy Johnson has been offering financial advice for more than 30 years: 10 as a Wall Street investment advisor, and more than 20 on television. In fact, he has personally written, produced and hosted more than 3,000 personal finance news stories.
Make Your Money Work for You
Additionally, Johnson received his degree in Accounting from the University of Arizona in 1977. He has been CPA-certified since 1980 and has tenured experience in areas dealing with stocks, commodities, options, mutual funds, life insurance and real estate.
Finally, Johnson points out that he walks the walk: "With the exception of Warren Buffet, the vast majority of today's 'gurus' got rich by selling their advice, not following it. While today I'm financially independent, I didn't get here by being on Oprah or selling books. I did it the same way my readers and viewers will: One hard-fought paycheck at a time."