Advantages and Disadvantages of Co-signing an Auto Loan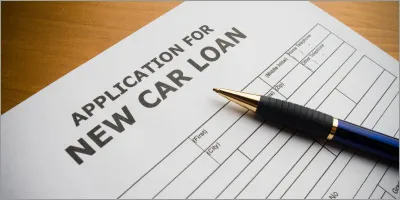 You love your brother as you do all family, but he has a less then perfect past with responsibility. After years of hard work and dedication, he has finally settled into a positive groove with a secure job, growth potential, a lovely new wife and a new sense of financial responsibility. Unfortunately, his credit history shows the damage of his past choices and he is now requesting your assistance co-signing a car loan.
Your first reaction may be to agree, but you should understand you leave your own credit open to potential risk in this situation. Before making the decision to co-sign on a loan for anyone, weigh the advantages and disadvantages of co-signing an auto loan thoughtfully first.
Disadvantages of Co-Signing a Car Loan Can Outweigh the Positives
There are many disadvantages of co-signing an auto loan. For one, when you sign for the loan, it will become your financial responsibility to pay off the loan if the other co-signer defaults. You may not only become responsible for paying off the total amount of the debt, but may also become responsible for paying all the late fees or collection costs if this happens.
Plus, if you co-signed on a car loan and need to apply for a loan of your own, creditors will consider the co-signed loan as one of your financial obligations, thus limiting the amount or possibility of getting the money you need for yourself.
Make Your Money Work for You
Another disadvantage of co-signing an auto loan is if the loan goes into complete default and you don't have the financial resources to pay off the debt, you too can end up way over your head in debt. The havoc caused to your credit can be extremely damaging and may not be worth the risk.
If in the end you decide to co-sign for a friend or family member, make sure to have a side contract with them regarding the terms of repayment and their fiduciary responsibility towards this loan. That way, the truth is documented and you can avoid unnecessary stress to your relationship.