Treat Yourself: 16 Cars That Are Worth the Splurge
See some of the best luxury sedans and more entry-level buys.
Finding the right car for yourself can involve a range of factors, usually resulting in a series of compromises to get a model that's within your price range. But that doesn't always mean that the most inexpensive ride is the best way to go. You might discover that spending more up front could save you in the long run by getting better gas mileage, or just secure you a car you really enjoy driving much more than the model that was a little cheaper. But with so many options out there, it can be hard to determine where spending a little extra for that entry-level luxury car is going to end up being worth it.
Fortunately, you can find plenty of answers by perusing the write-ups by a variety of different auto experts out there, cutting past the marketing and getting a clear look at which cars are pricier for a reason and which are just pricier. You'll want to take a look at some of the cars that could be worth the extra cost before you commit to buying your next ride.
Last updated April 30, 2019
Mercedes-Benz A-Class
Price: $33,495
If you think that owning a car from the iconic company long counted among the best luxury car brands is out of reach, you could be wrong. Splurging a little can mean making the A-Class yours and getting a chance to sport that legendary hood ornament — and, of course, the turbo four-cylinder engine producing 220 foot-pounds of torque directly beneath that hood ornament.
"Given the car's starting price in the low $30,000s, it would be tempting to assume that Mercedes once again cut corners," the expert reviewer for Edmunds wrote. "In reality, the A-Class is worthy of its badge, and you can indeed think of it as a downsized Benz. The A 220, which is the first trim level to come out, exceeds expectations in almost every meaningful metric."
Alfa Romeo Giulia
Price: $39,840
Alfa Romeo might not have quite the reputation of Mercedes or BMW when it comes to the high-end car market, but the Giulia could help change some of that. With a stylish design and more power than its rivals, the Giulia offers a combination of elegance in its design and performance from its engine that makes its price tag seem hard to believe.
"Alfa Romeo's triumphant return to North America has not been without stumbles, but the Giulia is absolute proof that the legendary performance brand can deliver the goods," Car and Driver reported. "An athletic chassis, rowdy turbocharged four-cylinder engine, available adaptive suspension, quick steering, and tenacious brakes make the Giulia a joy to drive — for novices and professional drivers alike."
Audi A5 Sportback
Price: $45,195
Sometimes, being worth the splurge is about being able to fill multiple different roles in your life. That's where the Audi A5 might make it worth dropping near $50,000 on a car. It's a smooth ride with all sorts of features and a slick design. However, with the additional room, the five-door Sportback can serve as a family car, albeit one with a very strict rule about food to maintain the luxurious interior.
"It's athletic yet fuel-efficient, with progressive technology not so advanced as not to be non-user-friendly. The A5 and S5 Sportback are ideal choices for those unimpressed by the coming SUV apocalypse," reads the expert review from Kelley Blue Book.
4/16
James Lipman / Genesis
Genesis G70
Price: $35,895
If you feel like half the point of owning a nice car is everyone knowing how nice your car is, you might not appreciate this ride. Genesis doesn't have the immediate recognizability or cache that an Audi or BMW might. However, if your focus is just on the quality of the car you're in, the G70 seems to be a great way to make it well worth paying over $35,000 for a sedan. With a striking design and solid performance, this car will still probably turn heads — even if they don't recognize the emblem.
"Upon first impressions, the G70 is an overwhelmingly capable car, balancing regular, speed-limit abiding commutes with exciting spirited-drive capabilities," Kristen Lee wrote for Jalopnik. "It always felt alert due to its harder ride, and the heavier and precise steering and lighter curb weight made it quick and agile."
Mercedes-Benz E-Class
Price: $54,495
You would need to get a lot more car for something to be "worth the splurge" at nearly $55,000, but the E-Class is here to show you what a $55,000 car really looks like. The ride is designed for comfort, with a variety of in-cabin technology and features and a smooth ride to carry you through town and country alike in luxury and comfort.
"Elegantly styled inside and out, the E-class lineup pampers its occupants in the best Mercedes-Benz tradition and makes long-distance drives feel like jaunts across town," reads Car and Driver's review of the E-class. "A turbocharged four-cylinder engine is standard and provides adequate power, but the available twin-turbo V-6 is a silken, authoritative engine that we'd recommend wholeheartedly."
Nissan Maxima
Price: $34,945
If you want a sports car but just can't justify giving up the basic utility of a sedan, Nissan might have your back with the Maxima. The car's sporty performance is driven by a powerful V6 and it also features some nifty safety technology like rear-door alerts and intelligent forward-collision warning. And at under $35,000, the splurge here is mostly in the car you're getting, not the price you're paying.
"The 2019 Nissan Maxima is a midsize sedan with a bit of twist," Edmunds reported. "Nissan differentiates the Maxima by calling it the 'four-door sports car' of the category. Now, sports car aficionados will beg to differ, but the statement does have some merit. The Maxima is typically more responsive to steering inputs than its rivals, and its standard V6 engine produces a healthy 300 horsepower."
7/16
James Halfacre / Volkswagen
Volkswagen E-Golf
Price: $32,790
Anyone interested in switching to an electric car without giving up on the popular Golf model from Volkswagen might find the e-Golf to be the compromise they need. That's because there's little to differentiate between the two versions aside from not needing to visit the gas station anymore when you own the e-Golf. So, although the quality of the car you're driving is a big part of what makes it worth the splurge, the savings on gas produced over the lifetime of the vehicle provide the sort of bottom-line value that even the driest CPA can appreciate.
"If you'd prefer your electric car to be different and make a statement to other motorists about your eco-savvy attitude, the 2019 Volkswagen e-Golf is most definitely not for you," according to one of Edmund's expert reviewers. "But the normality of the e-Golf is one of its greatest strengths: It combines all the practicality, personality and familiarity of a regular Golf and subtracts the tailpipe and all of its emissions."
8/16
Jay McNally Multi Media / Hyundai
Hyundai Kona Electric
Price: $38,045
Electric vehicles might not have the best reputation outside of a Tesla at this point, but there are a lot of options out there that should prove it's not all small cars with no sizzle. The Hyundai Kona's electric version is a crossover SUV that has all of the sizzle you might want as well as enough range to do some real cruising. And with the extra interior space, that means that camping trips or beach days are well within the realm of possibilities — and without paying for gas.
"The Hyundai Kona is already our favorite subcompact SUV, largely because its nimble handling and stylish design add a dash of pizazz to an affordable, practical package," Consumer Reports reported. "… [I]t has a range long enough that it should allow you to travel to work and back — and then some. It's just a practical car that happens to be electric."
Chevrolet Bolt EV
Price: $37,495
The Bolt has been attracting comparison to the Tesla Model 3, mostly due to the fact that they're both an effort to provide a fully electric car with over 200 miles of range in the mid-$30,000s. At this point, the Bolt appears to be winning out, if for no other reason than that you can actually buy one at that price. But that's not all the Bolt has to offer, with a zippy ride that makes driving a small hatchback feel very different than it ever has before.
"It used to be that admirers of electric cars who wanted a 200-miles-plus range had to get in line for a Tesla and spend upward of $70,000," reads the review in Consumer Reports. "The new Chevrolet Bolt changes all that. … Take a turn behind the wheel and you immediately feel the Bolt's silent, instant electric torque when you tap the throttle. With the equivalent of 200-electrified horses on tap, this small hatchback accelerates with gusto and at 6.8 seconds from zero to 60 mph, it's as quick as some sports sedans."
Volkswagen Golf Alltrack
Price: $27,790
Yes, most of you are saying, "ANOTHER Golf?!" Well, that's just a sign of how Volkswagen really broke the mold with this model. Then it repaired that mold so that it could be mass-produced in a variety of different versions that keep delivering on great value and utility. The Golf Alltrack keeps that going, with plenty of cargo space and the capacity for handling more rugged driving when needed. If there's a better car for a family camping trip out there, most of the experts don't seem to have found it.
"The Golf Alltrack is Volkswagen's response to the Subaru Outback," Car and Driver reported. "…In this case, the protégé is more accomplished than the master; the Alltrack is more pleasant to drive than the Outback, largely on the merits of the strong foundation it shares with the entire 10Best Cars–winning Golf family."
11/16
©BMW AG / Daniel Kraus
BMW 2-Series
Price: $36,295
The Beemer is a recognizable symbol of luxury by this point, and the 2-series is a great chance to get a car with superior performance while keeping your splurging still in the "sane" category. With all of the stylish luxury you expect from a BMW, you'll get real performance from the 248-horsepower engine and enjoy the elegant interior. New for 2019 are front and rear parking sensors, forward collisions mitigation and lane-keeping assistance.
"The car feels taut, quick, and eager," reads the review in Consumer Reports. "In short, it's a joy to drive. Same goes for lesser versions of the 2 Series, which still manage to be tons of fun despite having less power."
12/16
James Halfacre / Mazda
Mazda MX-5 Miata Sport
Price: $26,625
The sporty little Miata has been a mainstay in the garages of people who want the experience of driving a sports car without necessarily paying sports car prices. And if the reviews are any indication, the 2019 entry does nothing to disrupt this legacy — finding another 26 horsepower for the 2019 version and raising the redline from 6,800 rpm to 7,500 rpm. And if you really enjoy driving, you can get one with six-speed manual transmission to really get the most out of your weekend jaunts around winding roads.
"Since 1990, Mazda took the idea of the charmingly eccentric British roadster and infused it with Japanese reliability," reads Consumer Reports' review. "By remaining true to its nature of fun and affordable performance, the Miata has thrilled and inspired hundreds of thousands of buyers, from money-conscious workaday drivers to weekend racers."
13/16
Lisa Linke / Chevrolet
Chevrolet Camaro
Price: $25,995
If you're going to opt for a high-performance sports car, it's important to get the sense that the driving experience will match the cost. And since the mid-1960s, the Camaro has been the personification of that. If you're worried that the 2019 version is going to underwhelm in the face of the model's legacy of making the sort of muscle cars you'll longingly reminisce about in your 60s, you might be wrong, as 2019 appears to bring all of the thunder and lighting of the past to the table.
"With a profile that harkens back to the 1967 original, the sixth-generation Camaro looks pleasingly familiar, marking a subtle styling evolution over the previous model," Consumer Reports reported. "But don't let that fool you. The new Camaro is a delight to drive, with dynamic prowess that can give even snooty European sportsters a run for their money."
Ford Mustang
Price: $27,490
If you've decided to splurge on a muscle car with some serious get-up-and-go, the Ford Mustang is one option that auto experts believe won't disappoint. The 310 horsepower put out by the four-cylinder, 2.3-liter Turbo ranks first in its class, meaning this is no muscle car that's short on the muscle. But, that doesn't necessarily mean it's only for weekends, as the five-star safety rating from the National Highway Traffic Safety Administration indicates, you shouldn't second guess using it to pick up the kids if they don't mind squeezing into a coupe.
"Unlike many sporty cars and coupes, the Mustang can serve as a daily driver without severely compromising visibility, ease of access, or drivability," reads Consumer Reports' review of the car.
Audi A4
Price: $38,395
Audi has a reputation for combining style, performance and the latest technology into one sleek package. And with the A4, it appears to have hit the mark once again. Featuring a virtual cockpit full of digital displays and adaptive cruise control, the car is built to make your driving experience as pleasant as possible.
"Those who say the sedan is dead haven't driven a 2019 Audi A4," wrote the expert reviewer on Kelley Blue Book. "If they had, they'd understand not all 4-doors are created equal. Even in the luxury-performance space it occupies, the A4 excels over rivals with a sophisticated exterior, luxurious interior and some of the coolest high-tech advances on the market. Toss in the A4's excellent ride and handling abilities and you have a sedan that can run circles around not only the competition, but most small SUVs."
16/16
James Halfacre / Toyota
Toyota Avalon Hybrid
Price: $36,580
For someone on the hunt for a car that offers a lot of space and size but won't break the bank for gas, the Toyota Avalon Hybrid might be the pick for you. Built for comfort, the car should make long road trips with the family that much more manageable, not to mention a lot cheaper when you factor in the 43 mpg combined that it gets.
"The hybrid version, in particular, offers more room, comfort, and fuel efficiency for the money," reported Consumer Reports, which named the Avalon the best large car of 2019. "The spacious, richly furnished cabin has an upscale feel, with soft materials, intricate stitching, and other tasteful details. The front seats are wide and supportive, and the rear has generous legroom and available heated seats."
More From GOBankingRates
Photo Disclaimer: Please note photos are for illustrative purposes only. As a result, some of the photos might not reflect the model year of the automobile listed in this article.
About the Author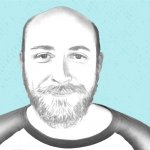 Joel Anderson is a business and finance writer with over a decade of experience writing about the wide world of finance. Based in Los Angeles, he specializes in writing about the financial markets, stocks, macroeconomic concepts and focuses on helping make complex financial concepts digestible for the retail investor.