6 Most Affordable New Cars for the Average American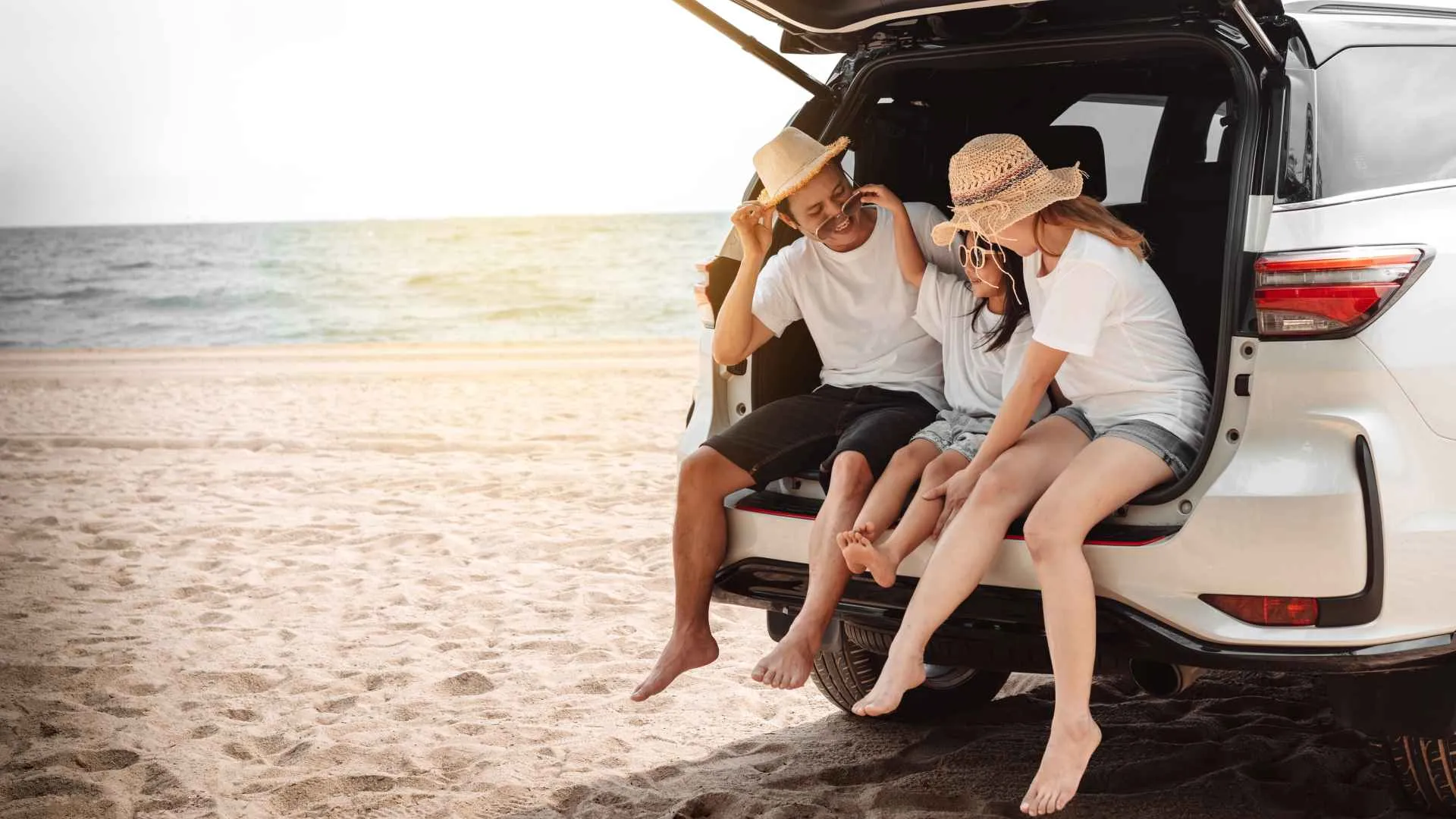 The median household income in America, according to the U.S. Census Bureau, was $74,580 in 2022. The number represents a slight decline (2.3%) from the previous year. Many Americans are forced to stretch this income between ever-increasing housing prices, normal living expenses and transportation costs, such as car payments. Most financial experts recommend that you keep your total car expenses under 10% of your monthly income.
Using the median income, GOBankingRates determined that the average American could spend around $600 per month on total transportation costs, including gas, loan payments and insurance. With that budget, we asked experts nationwide to weigh in on some of the most affordable cars that people can buy on a budget.
Toyota Camry
Jake Claver, a qualified family office professional (QFOP) and CEO of Syndicately, explained, "From a financial standpoint, a common guideline is the 20/4/10 rule: a down payment of at least 20%, finance the vehicle for no more than four years and keep total car expenses — including loan payments, insurance and gas — under 10% of monthly income. For someone earning $50,000 to $70,000 annually, this translates to a car budget that respects their broader financial goals, avoiding over-leverage."
He suggested the Toyota Camry. He noted, "Renowned for its reliability, the Camry provides excellent value and a comfortable ride, with a starting price that aligns with [the median household] income bracket." Camrys have a starting MSRP of $26,420.
Make Your Money Work for You
Honda Accord
Claver also recommended the Honda Accord. He stated, "Another staple in the mid-size sedan category, the Accord is a smart choice for its resale value and fuel efficiency."
A 2024 Honda Accord LX has a starting MSRP of $27,895. It comes with several features, including a 192-horsepower turbocharged engine and a road departure mitigation system. According to CarEdge, Honda Accords have the second-best resale value, falling just short of the Nissan Frontier. They have a 5-year residual value of 88%, meaning that even a used Accord will retain its worth.
Subaru Forester
"For those needing more space and versatility," said Claver, "the Forester offers all-wheel drive as standard, making it a practical choice for varying climates and family needs."
He noted that the cars he recommended "hit the sweet spot between affordability, reliability and cost of ownership, making them prudent choices for the average American budget. When considering a purchase, remember: the true cost of a car goes beyond the sticker price, encompassing maintenance, insurance and depreciation."
The Subaru Forester is another vehicle that retains its value. It ranks 4th in CarEdge's list of vehicles with the best resale value. New, the vehicle costs approximately $35,200 with an estimated depreciation of 22% after five years.
Subaru Outback
John Lin, owner of JB Motor Works, said people could consider "the Subaru Outback, which offers a great blend of affordability, reliability and functionality."
2024 Subaru Outbacks start at $28,895, according to the manufacturer's website. The vehicle gets up to 32 miles per gallon on the highway and 26 miles per gallon in the city. It is equipped with a number of features, including LED Steering Responsive Headlights, Subaru Starlink® and advanced capabilities.
Honda CR-V
Lin, who is an experienced car mechanic out of Philadelphia, also suggested the Honda CR-V. He said, "The Honda CR-V is also a good option, offering fuel efficiency and a robust infotainment system popular with commuters and small families."
A base model Honda CR-V LX starts at $29,500. The cross-over, however, comes in a number of builds, including a hybrid option. It was named one of "Car and Driver's" 10 Best Trucks and SUVs and is regularly mentioned as an affordable option for families.
Make Your Money Work for You
Mazda CX-30
Tariro Goronga, CEO of DriveSafe Driving Schools, said people should look into the Mazda CX-30. He reasoned, "In a subcompact package that's difficult to beat, the CX-30 embodies Mazda's outstanding interior quality and engaging driving dynamics. Customers can choose to upgrade to a 227-horsepower engine, although the base engine's power was increased to 191 horsepower. Both offer respectable acceleration, and the CX-30 provides the best driving experience in its class."
Honorable Mentions
Other inexpensive cars that are both affordable and reliable are the Hyundai Elantra and the Nissan Sentra.
A Hyundai Elantra starts at $21,475 MSRP. It gets up to 36 miles per gallon on the highway and up to 201 horsepower. The compact car has a number of added features, including Hyundai's Digital Key 2 Touch, which allows you to open the door with your phone.
The Nissan Sentra is another affordable find. It starts at $20,630, has 149 horsepower and gets up to 30 miles per gallon in the city and 40 miles per gallon on the highway. The Sentra is a sedan that is often noted for how easy it is to maintain.
Photo Disclaimer: Please note some photos are for illustrative purposes only and might not feature exact models, base models or the cars' specific trim levels. As a result, some of the cars in the photos might have different MSRPs than the ones listed in this article.
More From GOBankingRates

BEFORE YOU GO
See Today's Best
Banking Offers