20 Most Expensive Cars To Insure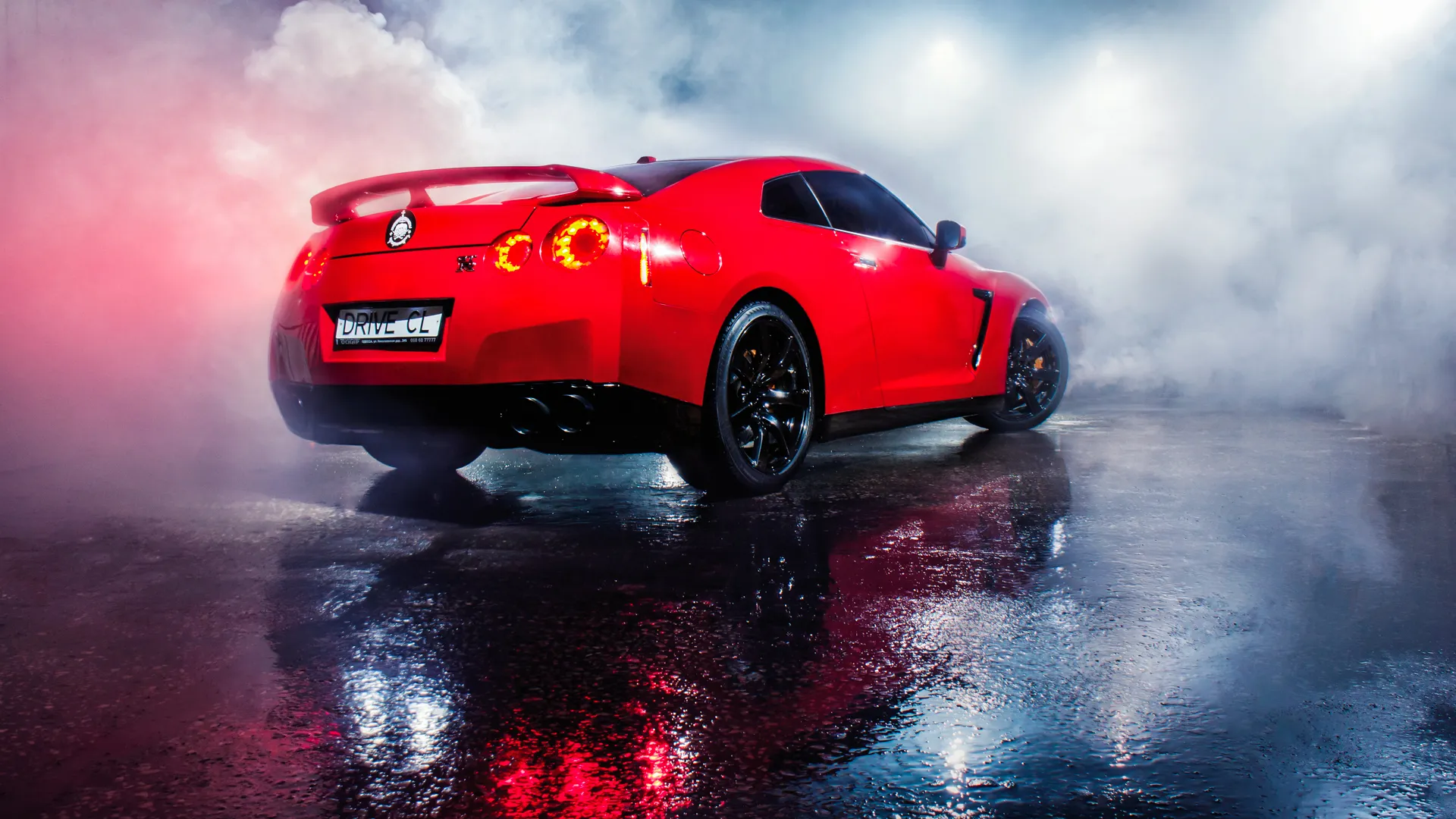 If you want to drive a fun and pricey car, you better be prepared to pay the higher insurance rates that come with it. GOBankingRates ranked the 20 most expensive cars to insure based on data from Insurance.com, which found the average premium for each model based on quotes from six different insurance companies. Here's a look at what you'll pay for each model and the average premium that comes with it.
Last updated Sept. 13, 2020
20. Jaguar XF Sport Brake Prestige
Car price: $55,550
Policy price: $3,199
The Jaguar XF Sport Brake Prestige has a top speed of 121 mph thanks to a 2.0-liter 247 horsepower turbocharged four-cylinder engine. The all-wheel-drive Jag vaults from zero to 60 mph in a speedy 6.4 seconds. Driver assistance tools include rear and front parking aids, while the interior is trimmed with classic Jaguar luxury features such as heated, perforated leather front seats and a heated steering wheel.
19. BMW 750i XDrive
Car price: $102,650
Policy price: $3,216
A luxury lounge on wheels, the BMW 750i XDrive is as powerful as it is posh. Intelligent all-wheel drive helps anyone lucky enough to drive this sedan to maintain control of the force generated by its 4.4-liter BMW TwinPower Turbo V-8 engine. Rich, true sound pours out of the Harman Kardon surround-sound audio system. It's also a safe car with a variety of innovative safety and driver-assist features, including a protection system that can help detect and prevent potential accidents.
Make Your Money Work for You
18. Mercedes SL550
Car price: $113,550
Policy price: $3,218
The Mercedes SL550 Roadster is a big, powerful car, but there's only room for two people. That's because Mercedes had to make room for the 4.7-liter Biturbo V-8 engine, which is capable of supercar-esque 449 horsepower. A luxury car built around a race car, the SL550 is controlled by a 9G-Tronic nine-speed automatic transmission and can go from zero to 60 mph in 4.3 seconds.
17. Jaguar XJR575
Car price: $123,300
Policy price: $3,257
Of the entire XJ family, no model is more responsive, agile or expensive than the Jaguar XJR575. Sleek and powerful, it roars when lights turn green as its 575 horses spring to life, reaching 60 mph from a standstill in 4.2 seconds. In the cabin, Jaguar luxury is evident everywhere, from the 18-way power-adjustable front seats and soft-grain perforated leather to the panoramic moonroof with power sunblinds and a suite of high-end tech features.
16. BMW M5
Car price: $102,700
Policy price: $3,275
Although it's equipped with all-wheel drive, the BMW M5 also has rear-wheel drive capability. That's a good option, considering the car is equipped with a 4.4-liter, 32-valve BMW M TwinPower Turbo V-8 engine. At its peak, the M5 can generate a whopping 600 horsepower. It's also packed with cool tech features such as auto stop-start, brake energy regeneration, enhanced smartphone connectivity and the BMW ConnectedDrive Services package.
15. Tesla Model S 75D
Car price: $72,615
Policy price: $3,300
The Tesla Model S 75D was the entry-level option for the Tesla S family of electric cars before it was discontinued in early 2019. CEO Elon Musk vowed that Tesla would change the way people drive, and he's kept some of those promises. Even the most basic Tesla S, comparable in price to the 75D, goes from zero to 60 mph in 3.7 seconds, can reach 155 mph and has a range of 370 miles.
14. Jaguar F-Type SVR
Car price: $123,600
Policy price: $3,350
Jaguar's elite Special Vehicle Operations (SVO) division created the Jaguar F-Type SVR, a coupe designed for one thing and one thing only: power. Its 5.0-Liter V-8 575 horsepower supercharged engine boasts a top speed of 200 mph. The twin vortex supercharger reduces both surge and drag for good performance even at high speeds.
Make Your Money Work for You
13. Land Rover Range Rover SVAutobiography Dynamic
Car price: $178,500
Policy price: $3,356
Land Rover has long been known for quality, durability and longevity — and now it's known for power. The Range Rover SVAutobiography Dynamic is powered by a mighty 557-horsepower V-8 engine, which is enhanced for maximum torque. The cabin oozes British luxury design, with diamond-quilted leather, steel-weave carbon fiber veneers and hot stone massage front seats in some models.
12. Mercedes-Maybach S 560 4MATIC
Car price: $170,750
Policy price: $3,393
The five-passenger Mercedes-Maybach S 560 4MATIC roars from zero to 60 mph in 4.7 seconds thanks to a 463-horsepower, 4.0-liter engine with a 9G-Tronic nine-speed automatic transmission. All that power doesn't mean your ride won't be smooth and stable, however. The AIRMATIC suspension makes sure of that. "Hot inside V" twin-scroll turbochargers add an extra dose of power. The car also comes with luxury features such as massaging seats and an impressive suite of tech and connectivity features.
11. Porsche 911 Carrera GT3 RS
Car price: $187,500
Policy price: $3,458
If you blink while driving a Carrera GT3 RS you might miss the entire journey from a dead stop to 60 mph — the whole thing takes just three seconds. The magic is in the 520-horsepower engine. Even among Porsches, the name "Carrera" carries a lot of weight, and the GT3 RS, with its 193-mph top speed, is fast and luxurious even by Carrera standards. With rear-axle steering and dynamic engine mounts, it's all sports car. That doesn't mean it's obnoxiously loud, though. Titanium rear silencers lend stealth to all that Porsche power.
10. Mercedes S 560 4MATIC
Car price: $104,350
Policy price: $3,514
Just like its cousin the Maybach, the Mercedes S 560 4MATIC sedan is powered by a 463-horsepower 4.0-liter Biturbo engine with a 9G-Tronic nine-speed automatic transmission. Even with all that power the Mercedes S 560 still gets 27 miles to the gallon on the highway, and at 18.7 cubic feet, it has about a third more cargo space than the Maybach. The high-resolution display and digital instrument cluster both measure 12.3 inches and the COMAND system comes with a touchpad controller.
Make Your Money Work for You
9. Mercedes AMG SL 63
Car price: $154,450
Policy price: $3,549
The Mercedes AMG SL 63 Roadster will take you from zero to 60 mph in four seconds. With 577 horses under the hood, you'll have more power than you'll likely be allowed to use. It seats two and the soul of the drivetrain is an AMG Speedshift MCT seven-speed automatic transmission. Exclusive sun-reflecting AMG Nappa leather upholstery adorns the interior, which is also packed with tech goodies like a FrontBass system, COMAND system with a central controller and a Bang & Olufsen BeoSound premium sound system.
8. Mercedes AMG S65
Car price: $232,550
Policy price: $3,585
More than one in three vehicles on the list of costliest cars to insure bear the Mercedes name, and the AMG S65 is about as pricey as it gets in terms of both sticker price and premiums. This car flies from a standstill to 60 mph in just 4.1 seconds on the wings of a handcrafted 6.0-liter AMG V-12 Biturbo engine that cranks out a maximum 621 horsepower. Inside, it's Mercedes all the way, with features like heated massaging seats and an array of high-end audio and tech features.
7. BMW i8
Car price: $147,500
Policy price: $3,603
The BMW i8 line consists of a coupe or pricier roadster. Either way, you're getting an electric/hybrid vehicle that offers a glimpse into the future of luxury driving. The carbon fiber reinforced plastic on which the i8 framework is built just as strong as steel but weighs half as much. The eco-smart design goes beyond the electric/hybrid engine. Materials like the handcrafted open-pore eucalyptus wood found in the interior were selected for sustainability. There is no trade-off in performance, however — the i8 boasts 369 horsepower and 4.2-second zero to 60 mph acceleration.
6. BMW M6 Gran Coupe
Car price: $119,900
Policy price: $3,637
The BMW M6 Gran Coupe is a rolling palace that roars with 560 horsepower generated by a V-8 engine outfitted with high-pressure injectors. Curvy and aerodynamic, the M6 Gran Coupe has a sporty look thanks, in part, to the quad-bank exhaust. The interior is a luxurious haven complete with Merino leather, standard carbon-fiber trim, BMW Navigation and a full menu of cutting-edge tech features.
Make Your Money Work for You
5. BMW M760i xDrive
Car price: $157,700
Policy price: $3,705
Two mono-scroll turbochargers are housed in the 6.6-liter, 48-valve BMW M Performance TwinPower Turbo V-12 cylinder engine — an engine that puts 601 horses under the hood of the BMW M760i xDrive. This luxury sedan features an auto stop-start system, brake energy regeneration, premium Harman Kardon surround-sound audio system and Live Cockpit Professional smart driving system.
4. Mercedes AMG GT R
Car price: $162,900
Policy price: $3,751
The Mercedes AMG GT R is pulled along by 577 galloping horses that are generated by a 4.0-liter AMG V-8 Biturbo engine. It's all controlled by an AMG Speedshift DCT dual-clutch rear-mounted transaxle automatic transmission. You can expect smooth sailing thanks to the AMG Ride Control sports suspension and active rear-wheel steering. Nappa leather or Dinamica upholstery brings an extra degree of luxury to the interior.
3. Porsche Panamera
Car price: $86,300
Policy price: $3,887
Although the Porsche Panamera is one of the three most expensive cars to insure, the price is certainly worth the ride if you can afford it. A 330-horsepower engine generates a top speed of 164 mph in a sleek and curvy car that can go from zero to 60 mph in 5.4 seconds. The eight-speed Porsche Doppelkupplung engine translates all that power into flawless acceleration. Its speed tops out in sixth gear but the car reserves long-ratio gears seven and eight for high-speed but efficient long-distance driving.
2. Mercedes Maybach S 650
Car price: $199,900
Policy price: $3,917
The Mercedes Maybach S 650 offers slightly greater acceleration than the other Maybach on this list and much greater horsepower at 621. The luxury and tech offerings are similar, with heated, 12-way automatic massaging seats and a 12.3-inch, high-resolution multimedia display and instrument cluster included in the package.
1. Nissan GT-R
Car price: $113,540
Policy price: $3,941
In a list dominated by the likes of Mercedes, BMW and Jaguar, Nissan is mentioned only once. But when you're talking about the vaunted GT-R, once is enough. No other car costs more to insure than the GT-R, a speed demon with a history dating back to the original racing car in 1971. Lightweight and aerodynamic, it's powered by a 3.8-liter DOHC 24-valve twin-turbocharged V-6 engine that cranks out 565 horsepower. The cabin is swimming in luxury and high technology, including driver-assist features, multimedia and posh trim and finishes.
More From GOBankingRates
Last updated August 19, 2019.