Rachel Cruze: 5 Steps for Buying a Used Car With Cash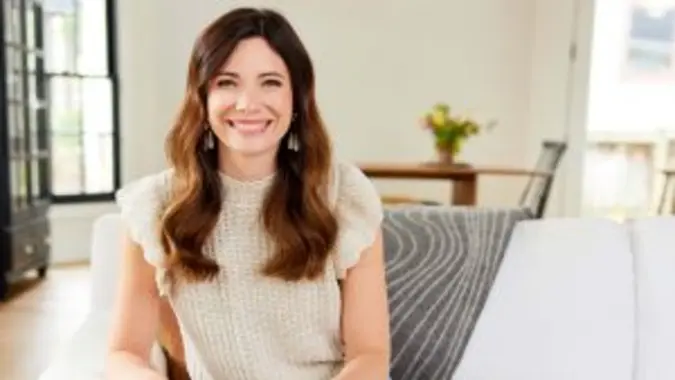 The best way to buy a used car, according to money expert Rachel Cruze, is to pay with cash. However, if you have never paid for a used car using cash you might not fully understand the ins and outs of how this strategy works. 
In an episode of "The Rachel Cruze Show" on YouTube, Cruze outlines the five steps to take to make it work. Follow these steps if you're planning to pay cash for a used car.
1. Put It in Your Budget
How much do you plan to spend on a used car? Remember: You will be paying for this purchase with cash. 
If you have money set aside in your savings account, you can put some of these funds toward buying a used car. If you need to save over a period of time, Cruze recommends creating a sinking fund in your budget.
Cruze uses the example of someone who wants to buy a used car that costs $7,000 in two years. Each month, Cruze said you'll need to save $292 to reach the $7,000 price tag. 
As you work toward this savings goal, make sure there's enough money in your budget to pay bills. Cruze said the amount of money you're saving for a used car should be small enough that you do not fall behind on any of your bill payments. If you need to speed up this savings timeline, consider getting a second job for extra income.
Make Your Money Work for You
2. Start Shopping
How will you buy a used car? Here are some options Cruze recommends:
Buy from an independent used car dealership. If you pick this option, Cruze said to do your homework and have the willpower to walk away if you cannot get a good deal.
Buy from a private seller. There are plenty of websites like Cars.com and Autotrader where you can find used cars for sale. However, this option is a little riskier so you want to be prepared and take precautions. 
Buy from online car retailers. Websites such as Carvana and CarMax have huge online inventories of used cars. The downside to this option is the prices are a little higher than they would be elsewhere and there's no room to negotiate. However, Cruze said paying this extra price may be worth it for some buyers.
3. Check the Car's Value
What's the value of the used car you're planning to buy? Used car shoppers can look it up using Kelley Blue Book and find the most accurate price range. By checking the car's value, Cruze said, it will better help you negotiate and keep from paying too much. 
In addition to reviewing the value, Cruze also recommends researching to get an idea of how much you'll need to spend to maintain the used car.
4. Inspect the Car
Before buying a used car, you'll need to look for any and all red flags. Start by taking the car for a test drive. Ask yourself whether the car drives smoothly or whether you hear any strange noises or rattling. 
Make Your Money Work for You
Next, Cruze recommends getting a vehicle history report, which shows the car's ownership history, accident history, title status and mileage. 
You'll also want to take the car to a mechanic for an inspection. This is a must-do. According to Cruze, a pre-purchase used car inspection should not cost any more than $100.
5. Negotiate To Get the Best Price
Buyers have leverage in this situation because sellers need their cash more than buyers need their cars. 
Go into the negotiation process with knowledge. Cruze recommends doing your homework, such as understanding how much one used car costs compared to another model. 
You should tell the seller you plan to pay with cash, but Cruze said you should not tell the seller how much cash you have. Ask for a deal; don't be afraid to throw out a number or ask how much the seller can take off the price.
Your next move is to be quiet. Cruze said silence is a powerful negotiation tactic. It may feel a bit awkward, but the first person to talk should be the seller, not the buyer.
Finally, you should be prepared to walk away if you don't get the deal you want. Cruze said not to get fixated on any one car because there are hundreds of used cars out there. Getting into the mindset of "this is my dream car!" could mean you wind up making a really bad financial decision.
More From GOBankingRates
Make Your Money Work for You