Retirement 2023: 6 Reliable Used Cars Retirees Can Afford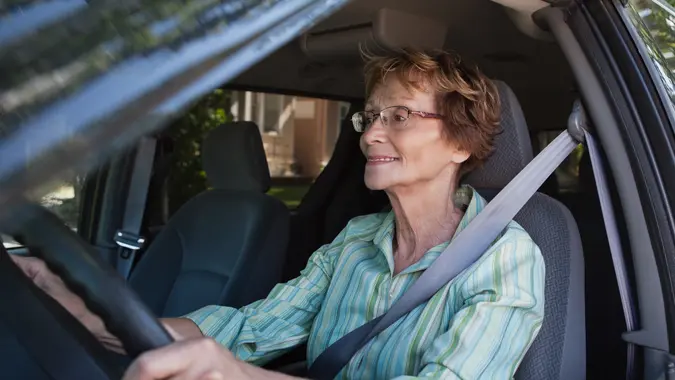 ©Shutterstock.com
Where have all the affordable used cars gone? As used car prices continue to climb, many shoppers, especially those retired or planning to retire soon, may be shopping around to find reliable cars which can fit into their budget.
From gas-powered cars to electric vehicles, we rounded up some of the most affordable used cars on the market today. Here are six reliable used cars retirees can afford.
Honda Civic
Rated by Kelley Blue Book (KBB) as one of the 10 best used cars under $10,000, retirees are highly recommended to shop the Honda Civic. 
Used Honda Civics, according to KBB, offer great fuel economy and comfort to drivers. If you're searching for an affordable model to shop, try the 2012 Honda Civic. A used 2012 Honda Civic has an average price of $6,302, according to U.S. News & World Report. 
Mazda3 
Retirees looking to buy a sedan or hatchback without breaking the bank are recommended by KBB to shop used 2013 Mazda3 cars. The average price of this model, according to US News, is $8,572. 
When shopping, be mindful that more features are included with a hatchback Mazda3. The hatchback 2013 model includes push-button start, Bluetooth connectivity and a USB port while the 2013 sedan model has fewer standard features.
Make Your Money Work for You
Toyota Corolla
Searching for a reliable, affordable and modest used car to drive in retirement? Retirees will be able to check off all of these boxes if they find a used 2012 Toyota Corolla.
Ranking on KBB's list of the 10 best used cars under $10k, retirees are recommended to shop the Corolla LE. This model includes cruise control, power windows and locks and keyless entry.
Subaru Outback
Some retirees crave adventure during their retirement years and the used Subaru Outback is a reliable, affordably priced wagon worth looking into. 
KBB, which ranks the 2013 Subaru Outback in its list of the 10 best used cars for under $10k, said while you can find used Subaru Outback cars in 2.5i Premium, the 2.5i Limited may be a retired shopper's best bet. This form has leather seating, a Harman Kardon sound system and stays within the $10k budget pricing. 
Kia Soul
One reason why we added the Kia Soul, specifically the used 2013 Kia Soul recommended by US News, is because this compact car offers retired drivers several important driving benefits.
Some of these features include strong driver visibility to the front, ease in parking thanks to a short wheelbase, plenty of headroom and a commanding driver position. The average price tag for a used 2013 Kia Soul is $8,471.
Nissan Leaf
What if you want to drive an EV in retirement, but don't want to pay the expensive price tag? Used car shoppers have affordable EV options in the Nissan Leaf.
US News recommends shopping for the 2014 Nissan Leaf. With an average price of $9,504, this used model includes a push-button start, heated seats, automatic climate control, a USB port, Bluetooth and a backup camera. Drivers can charge this model using a Level 2 charger.
Make Your Money Work for You
More From GOBankingRates