8 States Where Used Cars Cost the Most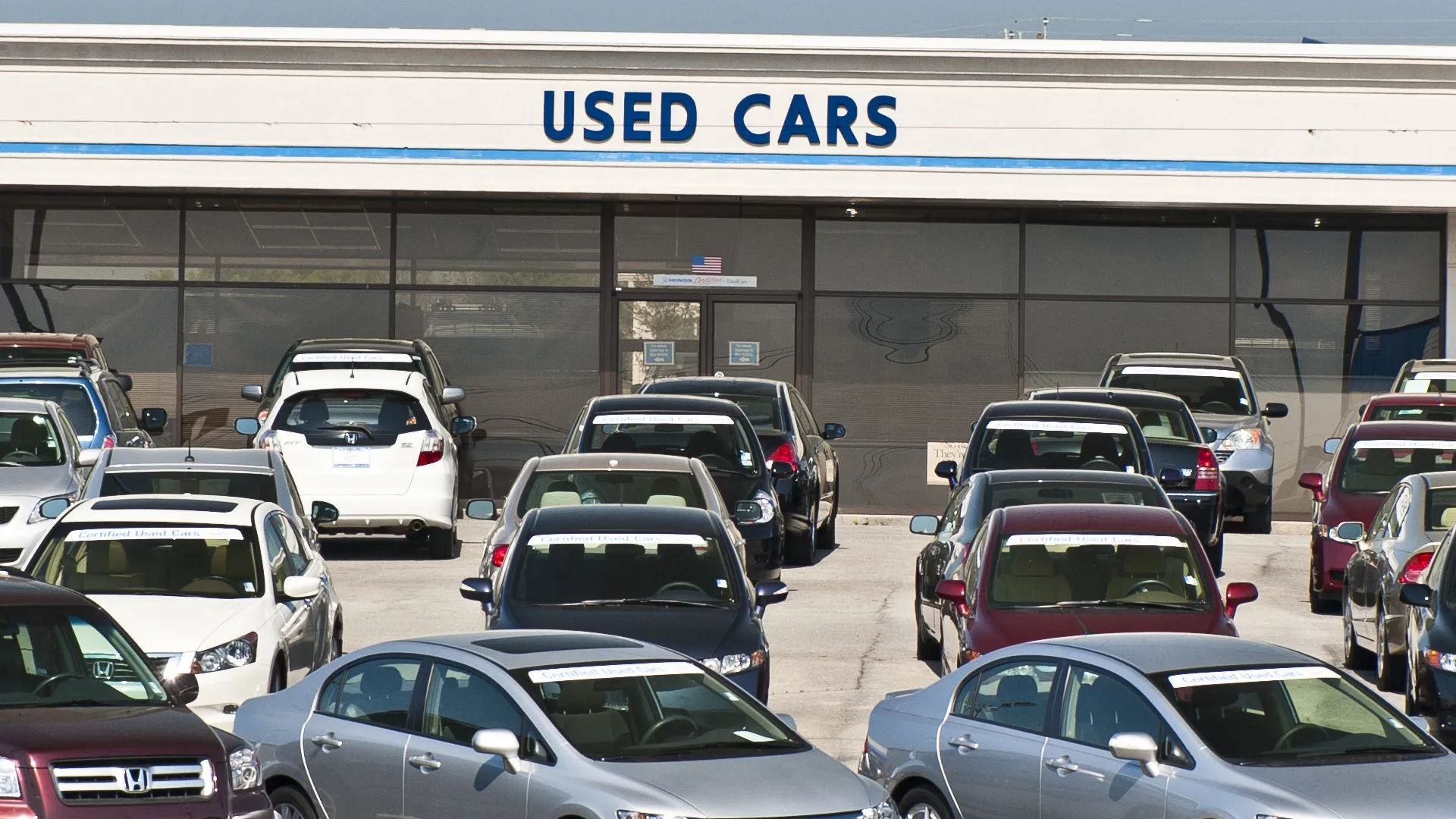 Everything has gotten more expensive over the past couple years, but one item you might not have expected to rise so steeply is used cars. Unfortunately, their prices have increased so much, they're almost as expensive as new cars.
According to Honda, the microchip supply shortage has played a big part in the problem, driving up demand. According to iSeeCars.com's recent analysis of over 1.9 million used car sales, the average 1-5 year-old car was priced at an average of $33,582 in December 2022.
While prices may now be going down, GOBankingRates used iSeeCars.com data to assess the eight most expensive states to buy a used car. Here they are.
Washington
Average cost of a used car: $36,119
The COVID-19 pandemic had a big impact on car sales in Washington state. According to K5, a Seattle-based CBS News affiliate, low supply and high demand has driven up used car prices in Washington.
Prices in big cities like Seattle, Tacoma, and Bellevue rose a startling 40.7% from February 2021-February 2022, according to the Bureau of Labor Statistics.
Arkansas 
Average cost of a used car: $36,343
Arkansas has also suffered from supply chain issues that drove up used car prices over 20%, or around $6,000, between 2021 and 2022. THV11 News reported that the cars with the highest price tended to be Toyota Rav 4, Dodge Charger and Toyota Camry.
Make Your Money Work for You
Idaho
Average cost of a used car: $37,092
Idaho has faced similar supply and demand issues that have driven up the cost of used cars. According to Value Penguin, Idaho is one of the states where residents seek the oldest used cars, perhaps because they're cheaper.
South Dakota
Average cost of a used car: $37,192
South Dakota residents experienced an increase of about 36.1% on their used cars between 2021 and 2022, according to KKRC, a South Dakota news channel. Like Idaho, South Dakota is one of the states where residents seek the oldest used cars.
North Dakota
Average cost of a used car: $37,773
While all the states on this list have seen outrageous increases in the price of used cars due to supply chain issues resulting from the pandemic and other economic pressures, North Dakota saw the highest increase. Between 2021 and 2022, used car prices rose 43.5%, about $11,413, according to KX News.
Montana
Average cost of a used car: $38,943
Montana may not have sales tax, making it cheaper in one way to buy a car, but it didn't get off easy with inflation in the 2021-2022 year. Prices increased by 42.9% in "The Treasure State.
Alaska
Average cost of a used car: $40,462
Alaska is known as "The Last Frontier," and people buying used cars here may really be feeling that nickname. According to Anchorage Daily News, car prices have gone up nearly a staggering 50% since 2020, with 37.2% of that taking place between 2021-2022. Cars that fetched $15,000 before the pandemic were selling for closer to $23,000 in 2022.
Wyoming
Average cost of a used car: $41,405
Wyoming, known as the "Equality State," is not so equal when it comes to the cost of used cars. It's the No. 1 most expensive spot on this list, with a used car costing as much as some new cars. 
According to Cowboy State Daily, Jessica Caldwell, a salesperson at a car-buying advisory company, is quoted as saying that the car market is "daunting" and "ridiculously more expensive."
Wyoming is subject to the same challenges as the other states, such as a global shortage of microchips and other components in many new cars. However, Wyoming is a state where you absolutely have to have a car to get around its miles of rural roads, so perhaps the demand is simply greater here.
More From GOBankingRates