These Are the Top 10 Cars That Wealthy Americans Drive — and Why They Might Not Be What You'd Expect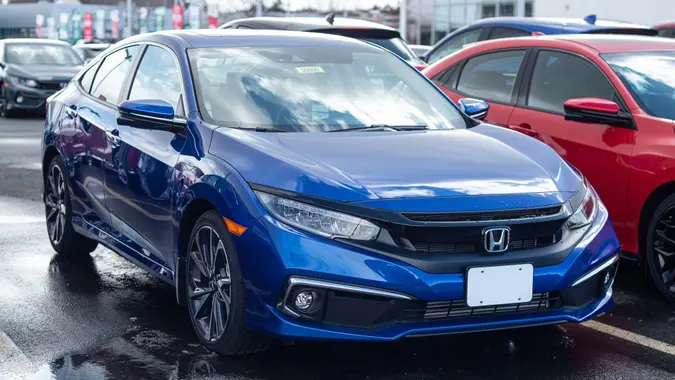 shaunl / iStock.com
You would think that for those to whom money is no object, only the most luxurious rides will do. However, many wealthy Americans — and some of the richest people in the world — drive more modest cars.
Rather than simply buying to impress, the wealthy know that spending on cars should be about saving over status. "Most millionaires don't drive flashy cars," wrote financial personality Dave Ramsey in a 2022 Facebook post. "When people don't waste money to LOOK wealthy, they have money to actually become wealthy."
According to an Experian Automotive study cited by the Financial Times, while society's rich are more likely to buy luxury brand cars than its less well-off, 61% of people who earn more than $250,000 are more likely to be driving Hondas, Fords and Toyotas. Additionally, research by MaritzCX found that for Americans earning more than $200,000 a year, the Ford F-150 pickup truck was the most popular choice of vehicle to drive.
Spending frugally and remaining conspicuous on the road isn't just for the mere wealthy — it's for the ultra-rich, too. For years, Mark Zuckerberg (Meta), Larry Page (Google) and Jeff Bezos (Amazon) were seen driving around in their Honda Fit, Toyota Prius and Honda Accord, respectively. Warren Buffett has long been driven around in a relatively unassuming Cadillac.
For a depreciating asset that comes with additional financial commitments to fuel, insurance, repairs and maintenance, it's hard to justify shelling out a large chunk of cash on a vehicle, especially a luxury car. "Your goal should be to buy the least expensive car. Period." wrote financial guru Suze Orman in a blog post earlier this year. "That should steer you to a used car rather than a new car."
Make Your Money Work for You
So what do wealthy Americans drive?
According to the aforementioned 2022 Facebook post by Ramsey, the top 10 car brands driven by millionaires are:
Toyota.
Honda.
Ford.
Lexus.
Subaru.
BMW.
Acura.
Hyundai.
Lincoln.
Buick.
More From GOBankingRates