Savings Hacks You Need to Know Before Your First Cruise
Your first cruise should be a time of relaxation, romance and adventure. But while it is easy to keep your spirits afloat on the high seas, getting too careless with spending can sink your wallet.
The average ticket price for an eight-day cruise cost travelers an estimated $1,293 in 2019, according to Cruise Market Watch. Onboard spending added about $498, pushing the tab to $1,791. And that total does not include other expenses, such as money spent when the ship makes port stops.
Indeed, experts caution that port spending, bar bills and even onboard exercise classes can add hundreds of dollars in unexpected costs to your final travel tab. That is why it is crucial to plan ahead and read the fine print that comes with a cruise booking agreement.
It pays to master a few cruise savings hacks to keep your budget and bank account cruising well after you return to shore. Consider these cost-saving hacks for your first cruise.
1. Budget for Unexpected Costs
The original cost quoted on most sites is not what you actually pay, said travel blogger Greg Christman at Promark Vacations Cruises. "You have to plan for taxes, port fees and government fees. And then, of course, gratuities," he said.
Christman recommends researching pricing options closely to account for these extras. "The other big pitfall is not planning for your bar bill," he said. "Many people get to the end of the week and find they spent more on their bar tab and other goodies they purchased than the entire cruise itself. I have seen five- to 10-page bills on the doors at the end of a cruise."
Before you set sail, save some cash, research the true cost of a cruise, set a budget and stick with it.
Related: 31 Hacks to Save on Last-Minute Travel Plans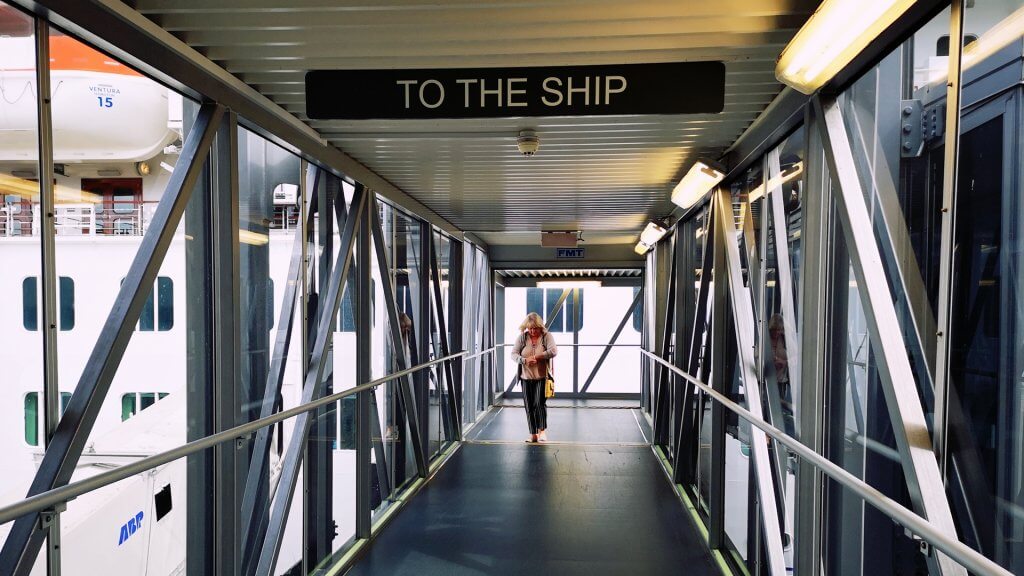 2. Do Not Pay Full Fare
Shop for early bird fares, which typically are listed in brochures. They can save you 25 to 50 percent. Also, look for specials and limited-availability offers, such as two-for-one sales, kids-cruise-free deals and onboard credit perks.
For instance, Viking River Cruises is currently offering two-for-one bookings and airfare discounts for some 2020 departures. For those on the other end of the pre-planning spectrum, some cruises with substantial unsold space might allow you to get extreme last-minute travel discounts a few months before setting sail.
"If spontaneity is your thing, check deal sites like Last Minute Travel," said Lori Sheller, former vice president for cruise development at Tourico Holidays. "You can often find incredible deals at up to 60 percent off — if you're not someone who needs much time to pack."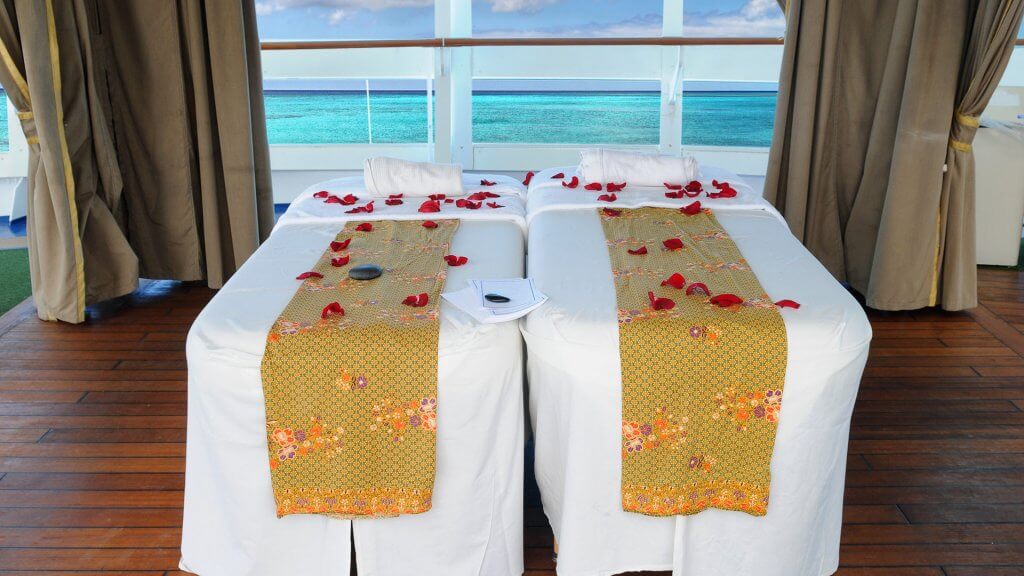 3. Price Packages From Competing Cruise Lines
Cruise lines often offer prepaid packages that include extras such as port-of-call excursions. Just as with the primary fares, travelers should negotiate for better prices on these package deals.
Most cruise lines have similar itineraries, so shop for them like you would for a car, and be willing to negotiate, said Mike Catania, co-founder at the coupon site PromotionCode.org.
"Compare head-to-head packages and get written offers from one line to show another to see if they can beat it," he said.
He also suggested trying a travel agent. An agent's negotiating skills can often make her commission — about 12 percent of a booking — a good investment, particularly for first-time cruisers. Other experts also point out that travel agents know about many reputable third-party tour companies offering port-of-call excursions for much less than the cruise lines.
Related: 11 Reasons Why Every Retiree Needs to Go on a Cruise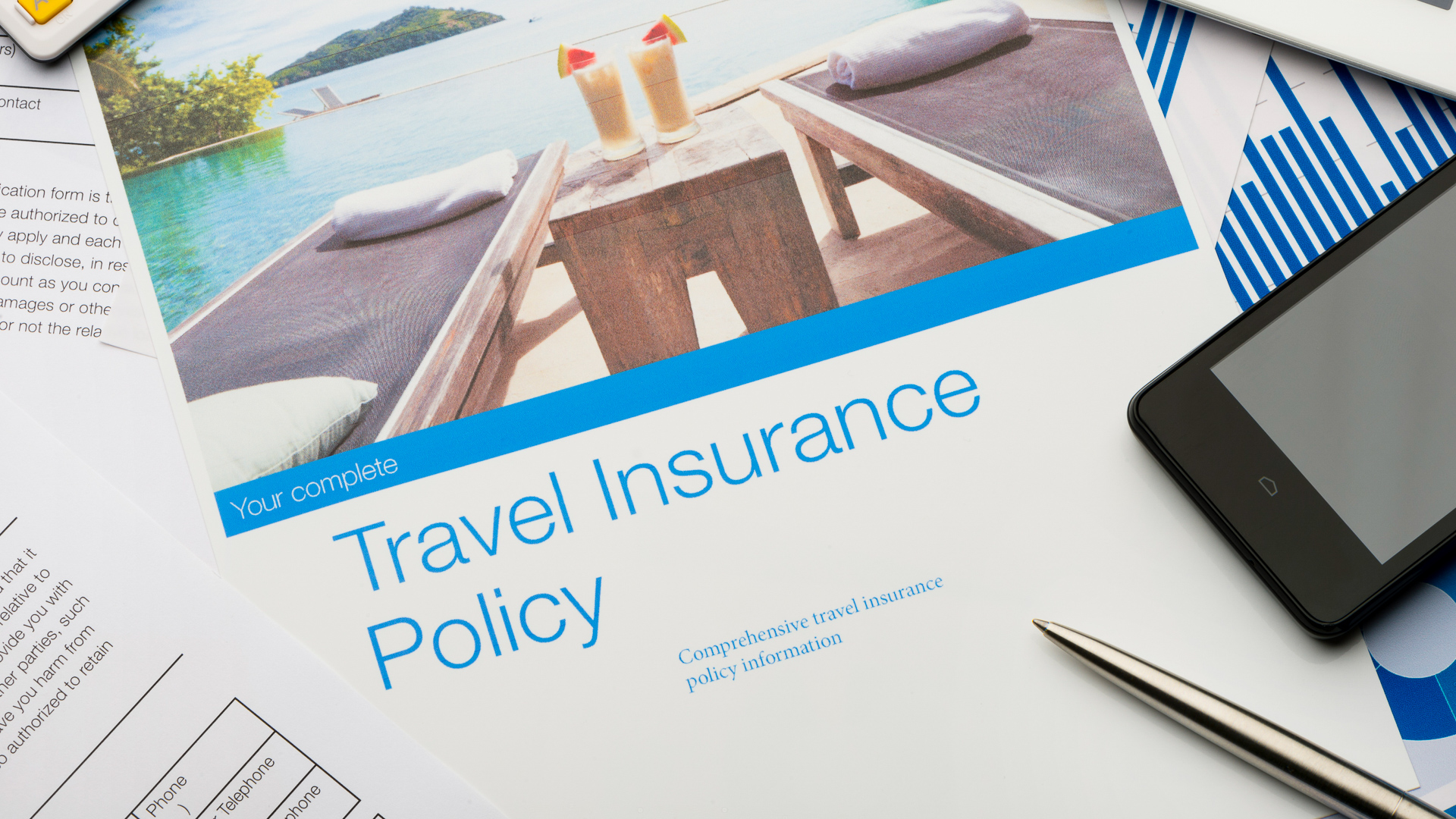 4. Shop Around for Travel Insurance
Many industry insiders say you should consider travel insurance for costly cruises, but it is important to look beyond the often pricey policies offered by the cruise lines themselves. Travel insurance typically runs between 4 and 10 percent a trip's total cost, according to USA Today.
In some cases, such insurance might be your best option, said Rachael Taft, former content manager for the travel insurance comparison site SquareMouth. However, third-party insurers might offer more comprehensive coverage than cruise lines.
"Other travel insurance policies may even offer higher medical and evacuation benefits at a lower price," she said. Taft added that an independent travel insurance policy will allow cruisers to insure expenses outside the cruise, such as flights.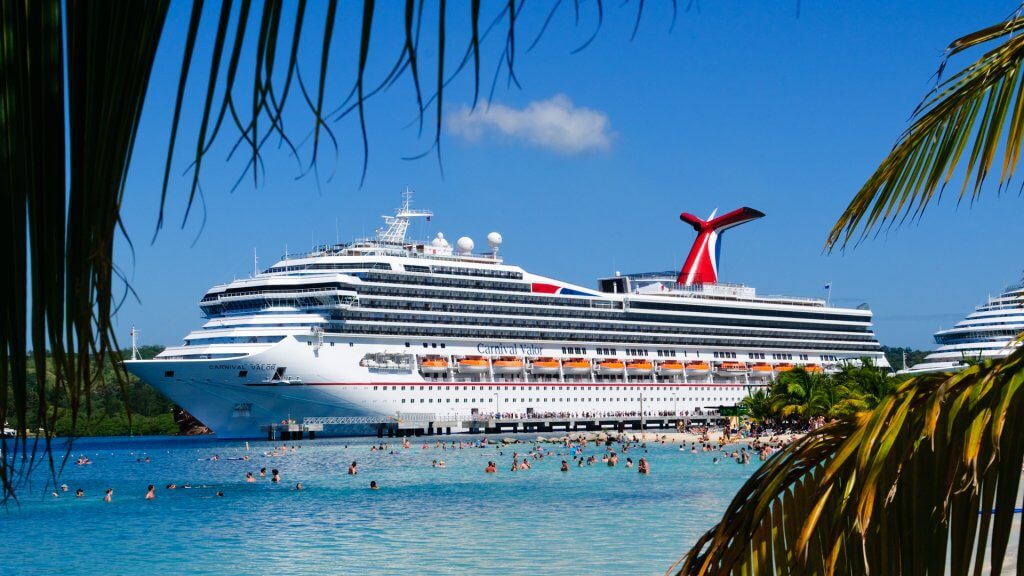 5. Take Advantage of Price Protection Policies
Unlike coach-class airline seats, not all cruise accommodations are created equal. So Benjamin Glaser, features editor with DealNews, says some travelers book a year or more in advance to get the biggest variety of choices.
Fortunately for those early birds, most major cruise lines — including Norwegian Cruise Line, MSC Cruises, Carnival Cruise Line, Holland America Line, Princess Cruises and Royal Caribbean International — have price-protection policies in case the fare drops later.
Such policies often allow customers to take advantage of a lower rate if it comes up after they have booked. Savings from this strategy vary, but it is not unheard of for travelers to save hundreds of dollars.
"You will have to keep track of the current rate for the room you booked and contact the cruise line to request a credit if the price drops," Glaser said. "The cruise line will not automatically refund you in the event of a price drop."
He added that the lower rate must be for the same category of room on the same cruise. The policy cannot be used once the final payment has been made on the booking, or after the cancellation penalty period has come into effect — usually 75 to 90 days before the sail date, he said.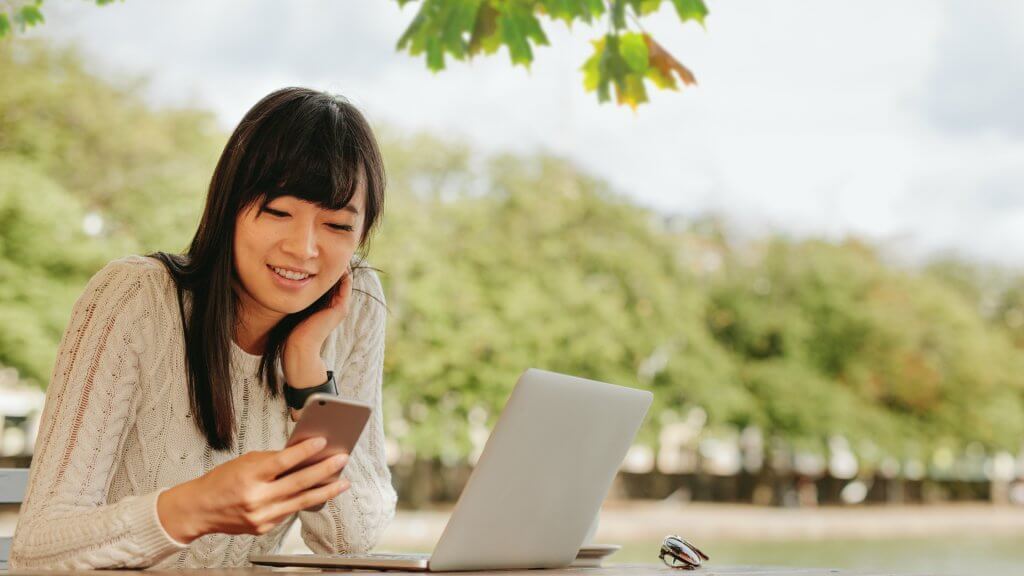 6. Use Technology to Track Price Drops
Cruiseline.com's Ship Mate app offers price alerts that can help travelers track cruise fare changes. The Ship Mate app or Cruiseline.com can be set to send an email alert if the price of your cruise moves by 1 percent or more.
If the price drops, contact your travel agent or cruise line. Under some price-protection policies, you can be granted the lower fare. Some lines also offer the difference in onboard credit to use on piña coladas or other expenses.
"We frequently see users saving in the hundreds of dollars. For families with a cruise planned, this number can easily reach into the thousands," said Michael Jirout, co-founder Ship Mate. "So far, the largest onboard credit we've heard recovered as a direct result of our price alerts is $1,900."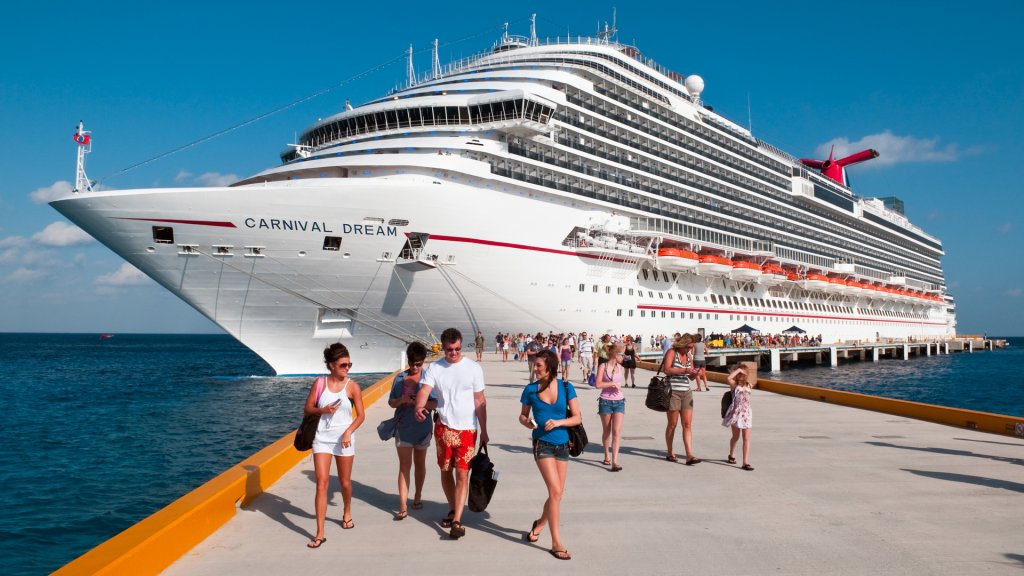 7. Book Directly With the Cruise Line
One of the easiest ways to both save travel money and receive the best customer service is to book directly with the cruise line or operator, according to Jared Alster, co-founder of the travel search and review site Stride Travel.
"Many times, travelers are saddled with added costs when booking through a third-party intermediary," he said.
Savings for booking direct can often be 10 to 15 percent of the total cost of the cruise, since this is the commission that a third party would usually take, Alster said. Using the average eight-day fare of $1,293 from Cruise Market Watch's research, that means $129 to $193.95 in savings.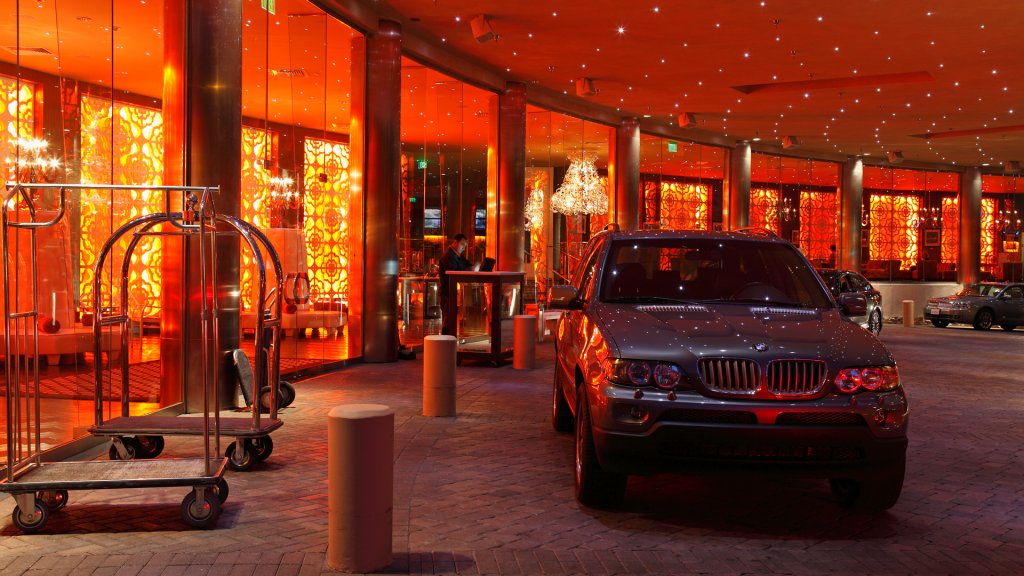 8. Stay in a Hotel That Offers Parking
Hotels near cruise ports cater to cruisers, offering all manner of perks to get your business, said Tanner Callais, who runs the site Florida Cruise Tips. "One of the more popular perks is to give you free parking for the length of your cruise with one night's stay," Callais said. "So you can stay for a night, be ready to cruise the next day, and get parking included."
Paid parking can cost upward of $15 to $20 a day, so the savings can add up to about $120 to $160 over the course of an eight-day cruise. That can be more than enough to cover the nightly stay, which many travelers opt for anyway so they will be fresh for an early morning departure. Many hotels do not list this amenity on their websites, so Callais suggests calling ahead to ask.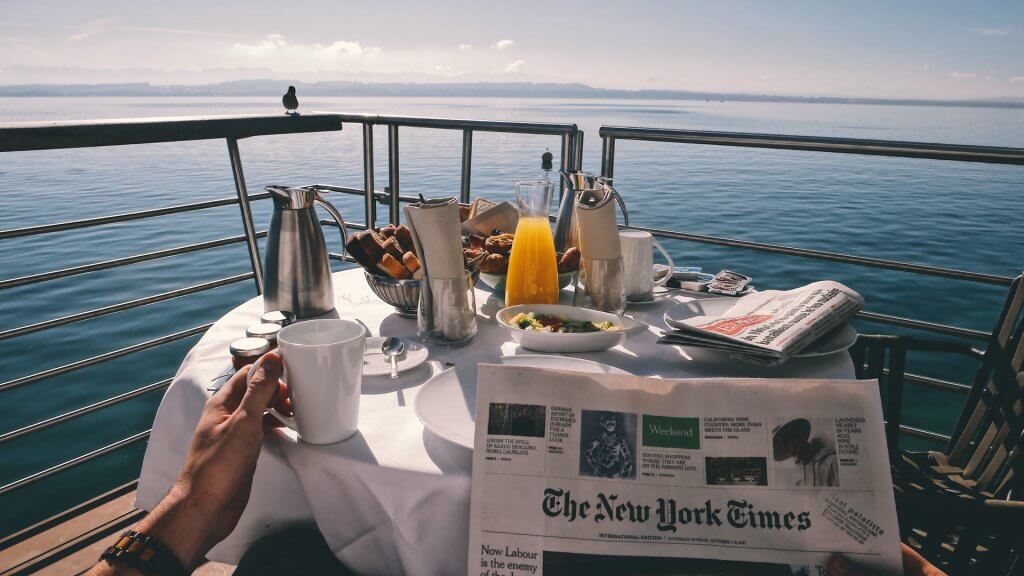 9. Do Not Take Advantage of Every Extra
Many first-time cruisers think the experience is all-inclusive. But everything from shore excursions to photos and internet access can add to a cruise's cost. Sheller suggests researching drink package and prepaid excursion prices to find out if paying in advance offers some savings.
She also recommends carefully choosing shipboard photos, which can cost as much as $15 to $30 each.
Finally, switch your cellphone settings to save some cash. Cost varies, but Carnival's premium WiFi plan costs $25 a day. For Norwegian Cruise Line voyages of one to 12 days, the approximate price per day for their Ultimate Cruise Plan internet service is $29.99.
"WiFi packages on ships are very expensive, and the service leaves a lot to be desired," Sheller said. "Turn off your data roaming and disconnect. You are on vacation."