10 Colleges With Standout Personal Finance Courses

5 min Read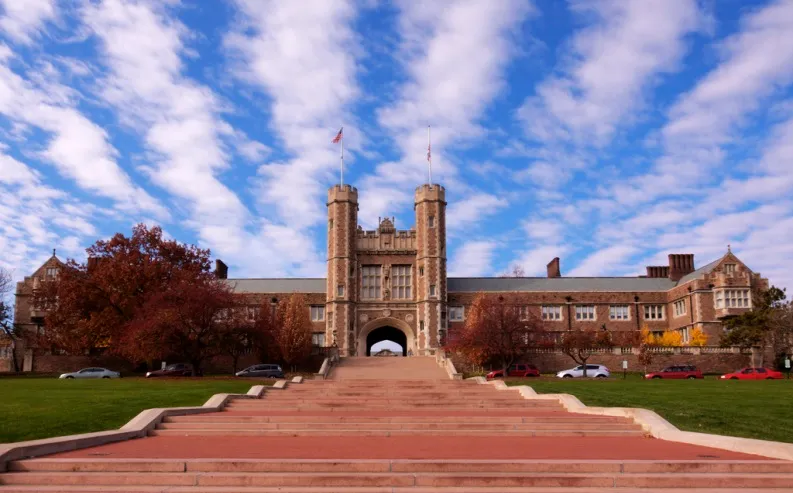 According to a study conducted by the Institute for College Access & Success, over 70 percent of the class of 2012 graduated with some kind of debt, at an average of $29,400 per borrower. What's more, a Public Agenda report found a majority of college students who drop out do so because of financial strain.
In spite of this — a pretty clear demonstration that most people in their late teens and early '20s need at least some instruction in money management — a standalone high school course in personal finance is only required in four states. To fill this gaping hole in curricula across the country, concerned higher education institutions have stepped in, with the aim of helping their graduates develop sound savings and spending habits.
GOBankingRates.com surveyed colleges and universities across the country, finding a number of institutions that offer comprehensive courses in personal finance; here are our top 10 picks.
Make Your Money Work for You
1. University of California, Berkeley
Fred Selinger has taught Personal Financial Management through the Haas School of Business for the last eight years, covering a wide range of topics from the subprime mortgage crisis to love and money (did you know, for example, that alimony is tax deductible?).
"I think it became clear to the administration that the amount of student debt and credit card debt was overwhelming many students and graduates," Selinger said. "It made practical sense to teach students how to manage their personal finances so as to reduce debt and increase wealth."
Roxy Barghahn, a recent Berkeley grad who took the course in 2012, said Selinger stressed the importance of saving at a young age by highlighting core strategies recent college grads should use to be financially secure in the future — all with a signature panache.
"He drew upon his own experiences — likewhen he and his wife leased a car together — and encouraged class participation to animate concepts that could otherwise be boring," she said. "A pragmatic approach to teaching personal finance, paired with a dry sense of humor, made it memorable and impactful — especially as I confront many financial decisions in my post-collegiate, professional life."
Over 5,000 students have completed the course to date and the fall semester is at capacity. In fact, interest has been so high that a similar course will be offered to graduate students in the spring. This two-credit course is available to all students enrolled at the university, even those not in the business school.
Photo credit: John-Morgan
2. University of California, Irvine
This branch of the University of California offers a free online course titled Fundamentals of Personal Financial Planning. Started in 2007, the course includes eight modules ranging from setting goals to estate planning. There are no prerequisites and the course is open to anyone.
Photo credit: Ariane Middel
Make Your Money Work for You
3. Oberlin College
This small college outside of Cleveland has offered Fundamentals of Finance since fall of 2011, when instructor Beth Tallman put together the one-credit course, which is offered to all students enrolled at the college.
"My interaction with the students (I left a finance career to go into education) left me with the distinct impression that these students did not know much about money in the real world, and that they were interested in learning about it," Tallman said.
Photo credit: roy.luck
4. Brigham Young University
Offered through the Marriott School of Management, Personal Finance is free open courseware that teaches financial concepts from a religious point of view (for example, there's a module specifically for returning missionaries). The course has three beginning, three intermediate and six advanced modules. No credit is offered.
Photo credit: Philms
5. Washington University in St. Louis
Possibly the oldest offering on this list, Washington University's Personal Finance course had already been available to students of this midwestern university for 12 years before Michael Gordinier took over teaching it. Available to juniors and above, the course covers everything from mortgages to investments.
"After the tech and 2008 collapses, students were worried if their money would be worth anything," Gordinier said. "So we started discussing other ways of accruing wealth, like precious metals."
Business majors can take the course, but will not receive credit. Non-business majors can earn three credits.
Photo credit: astaebell
6. University of Michigan, Ann Arbor
The Financially Savvy Student, a one-credit course offered through the University of Michigan's College of Literature, Science, and the Arts, covers a wide range of money management topics. This fall course meets once a week and is available only to students enrolled at the university.
Photo credit: cseeman
Make Your Money Work for You
7. Penn State University
Offered through the online World Campus portal, Personal Financial Planning is part of the Certified Financial Planner certificate program. Rick Hedderick, program director and lecturer, said the majority of students who take the three-credit course do so for their own benefit, rather than as part of the certificate program.
"The problem is that the students don't know what they don't know," he said. "So we cover everything from insurance to state and federal taxes as well as many other subjects."
The course is available to students enrolled in the university or the World Campus.
Photo credit: pennstatenews
8. University of Virginia
In the course catalog of the McIntire School of Commerce since 2009, Personal Finance covers goal-setting, investing and tax-deferred savings options. Available only to seniors who are not enrolled in the School of Commerce, this course is worth three credits.
Photo credit: Vironevaeh
9. Indiana University, Bloomington
Family budgeting, installment buying, home buying and securities are all covered in Personal Finance, available through the Kelley School of Business. The three-credit course is 15 weeks long and has no prerequisite; juniors and seniors in the business school can take the class but won't receive credit.
Photo credit: JoeyBLS Photography
10. Cornell
The School of Hotel Administration offers Personal Financial Management to students enrolled at the college. It covers use of credit, retirement planning and many other personal finance topics. Students enrolled in the course can earn three credits.
Photo credit: matt.hintsa
About the Author