Most Affordable Private Colleges in Every State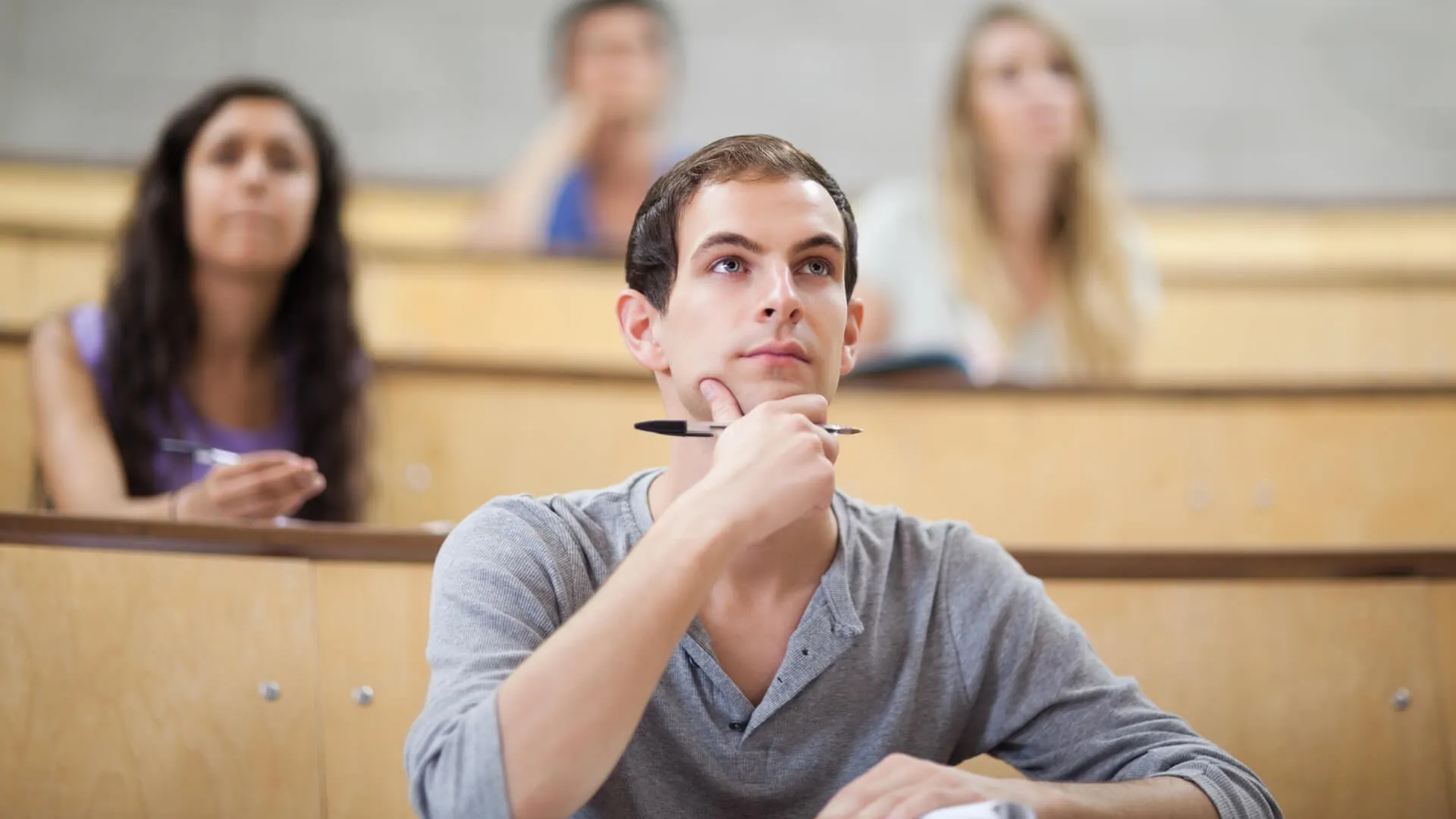 The average tuition and fees for a private university totaled $34,740 in 2017-18, according to the College Board — an exorbitant amount, especially when you multiply that figure by four years. It's becoming increasingly difficult for people to afford college without student loans. However, cheaper alternatives are out there for those who know where to look.
To help prospective college students — and their parents — locate dream schools without breaking the bank, GOBankingRates analyzed tuition data from U.S. News & World Report to find the least expensive private colleges in America. Fortunately, the study found there are many affordable private colleges that students can attend for under $20,000 a year. Though most of the schools on this list aren't well-known, these colleges can offer a quality education for less if you're willing to budge on big-name private universities.
If you prefer private institutions, click through to see the most affordable colleges in every state.
Alabama: Amridge University
Located in Montgomery, Ala., Amridge University has the seventh-cheapest tuition on this list. First responders can score academic credits for even less and waive the comprehensive fee each semester, provided they send proof of employment every year.
Arizona: Prescott College
Although Prescott College is one of the most affordable private schools in terms of annual tuition, students have to contend with additional fees for orientation, sustainability, technology, activities and more.
Click to see Prescott College's counterpart — the most expensive college in Arizona.
Arkansas: Arkansas Baptist College
Arkansas Baptist College is one of only two private schools on this list that charge less than $10,000 annually for tuition. As a result, it's the second-cheapest school among the most affordable private colleges in the U.S.
Make Your Money Work for You
California: Thomas Aquinas College
Luckily for students, Thomas Aquinas College froze the costs of tuition, room and board for the fourth consecutive year in 2016-17. If you're planning to spend four academic years in an expensive state like California, take advantage of majors that provide the best return on investment.
Colorado: Regis University
The 11,411 enrolled students at Regis University received $190 million in financial aid — including scholarships, grants, student employment stipends and loans — in 2016-17, according to the school's website.
Connecticut: Albertus Magnus College
Albertus Magnus College will select five incoming freshmen and transfer students in fall 2020 to receive an S-STEM scholarship, which is valued at approximately $9,750 per academic year. Students must commit to majoring in math, chemistry or biology and maintain a 3.0 GPA in science, technology, engineering and mathematics classes.
Delaware: Wilmington University
Located in New Castle, Del., Wilmington University has the sixth-cheapest annual tuition on this list. It offers several courses with reduced tuition as well as an active-duty military rate. However, the discount for active-duty military personnel doesn't apply to dependents, guard, reserves or spouses.
Florida: Bethune-Cookman University
Bethune-Cookman University secures a spot among the top 10 cheapest private colleges in America. However, if you're adamant on raising an Ivy League kid, find out how much the long road to Harvard costs.
Georgia: Truett McConnell University
All first-time freshmen at Truett McConnell University receive some sort of financial aid, which can help ease the financial burden on parents, graduating high school seniors and other nontraditional students.
Make Your Money Work for You
Hawaii: Hawaii Pacific University
Idaho: College of Idaho
At the liberal arts-focused College of Idaho, students have the distinction of graduating with one major plus three minors through the school's PEAK undergraduate curriculum, which allows them to explore four different academic areas.
Illinois: Blackburn College
Thanks to the Macoupin Promise, you are eligible to attend Blackburn College tuition-free if you graduated from a high school in Macoupin County, meet admission requirements, have a household income below $60,000 a year and are willing to participate in the Blackburn College Work Program.
Indiana: Calumet College of St. Joseph
The Calumet College of St. Joseph offers a tuition freeze program, which incentivizes first-time college students to complete a bachelor's degree within four years in exchange for a flat full-time tuition rate during those academic years.
Iowa: Grand View University
Online, evening and weekend students can fit a college education into their busy schedules at Grand View University. Working adults are free to choose from classes such as nursing, criminal justice, foreign languages and more.
Kansas: Sterling College
At Sterling College, every full-time student receives a scholarship in either athletics, arts or academics. The scholarship avenue is determined by academic record as well as faculty assessment in terms of background, potential and talent.
Make Your Money Work for You
Kentucky: Berea College
Berea was crowned the most affordable private college in America thanks to its Tuition Promise Scholarship, which allows all admitted students to avoid major student loan debt by attending the college for free. The scholarship is equivalent to more than $155,000 over four years, according to Berea's website.
Louisiana: Louisiana College
Full-time undergraduate students at Louisiana College should note that fees vary by major, so even though it's considered a cheap private school in terms of tuition, fees for individual majors could drive up costs significantly.
Maine: Husson University
Maine is one of the states where private school tends to cost more than college, so parents should save money on tuition wherever they can. Husson University, in particular, is the cheapest accredited private university by net price in New England, according to its website.
Maryland: Washington Adventist University
Washington Adventist University offers its academic programs through three schools: the School of Health Professions, Science and Wellness; the School of Arts and Social Sciences; and the School of Graduate and Professional Studies, which provides adult evening programs.
Massachusetts: Lesley University
Students enrolling in an adult degree completion program at Lesley University can save $440 per credit for on-campus courses in the 2018-19 academic year. Campus courses usually cost $540 per credit, but the school charges only $100 per credit to acknowledge any credits earned through life or work experience.
Michigan: Madonna University
Almost 85 percent of students at Madonna University are given financial aid, whether it's federal grants, state scholarships, athletic grants, merit scholarships, loans or more, which helps alleviate the total cost of tuition.
Make Your Money Work for You
Minnesota: Concordia University, St. Paul
Although Concordia University, St. Paul is considered a cheap college, the optional fees at this university can add up, from science lab fees to private music instruction. However, the good news is that parking is free.
Mississippi: Tougaloo College
With tuition at just over $10,000 a year, Tougaloo College is the third most-affordable private school in the U.S. Nontraditional students can score an even better tuition rate compared to traditional students at Tougaloo College.
Missouri: Park University
Park University, the eighth-cheapest private college in America, offers Cashcourse — an interactive financial literacy tool from the National Endowment for Financial Education — to all of its students so they can become more informed on how to fund their college education.
Montana: Rocky Mountain College
Nebraska: College of St. Mary
If you're passionate about biology, chemistry or mathematics, you can apply for the Marie Curie Scholarship program, which offers up to $80,000 over the course of a four-year degree at the College of St. Mary.
Nevada: Sierra Nevada College
At Sierra Nevada College in Incline Village, Nev., every student receives need-based grants or merit scholarships, which can go a long way in making a dent in the $33,000-plus annual tuition.
New Hampshire: Southern New Hampshire University
Not only is Southern New Hampshire University one of the most affordable private colleges, but the online tuition rates at this Manchester, N.H., university have also been frozen since 2012.
Make Your Money Work for You
New Jersey: Bloomfield College
Bloomfield College got rid of its comprehensive and course fees in favor of creating one combined tuition rate — the first New Jersey institution to do so, according to the college's website.
New Mexico: St. John's College
Instead of presenting students with another tuition hike, St. John's College actually lowered undergraduate tuition for the 2019-20 academic year, which helps cement its status as one of the most affordable private colleges.
New York: Metropolitan College of New York
Although New York is expensive in general, it's one of the states that spend the most on education. Students can rest assured knowing that a quality education from the best colleges isn't difficult to come by in New York.
North Carolina: Shaw University
With an annual tuition below $12,000, Shaw University made the top five cheapest private colleges on this list. University traditions include four major assemblies, Founder's Day, the Coronation of Miss Shaw, Religious Emphasis Week and more.
North Dakota: University of Mary
Among its general fees, the University of Mary charges a student activities fee of $7 per credit as well as a distance learning fee of $25 per credit. Both summer and online courses cost $560 per credit.
Ohio: Ashland University
Full-time undergraduate students at Ashland University are required to pay a $300 enrollment deposit prior to their first semester. In addition, students in fraternity housing must pay $50 per semester as a special use fee.
Make Your Money Work for You
Oklahoma: Oklahoma Christian University
Oklahoma Christian University is only 10 minutes away from downtown Oklahoma City, which makes college internships and jobs accessible to students. Bonus: You can catch a basketball game of the NBA's Oklahoma City Thunder after classes.
Oregon: Warner Pacific University
Warner Pacific University is located in Portland, Ore., and boasts 14-person class sizes as well as a student population predominantly made up of first-generation college students.
Pennsylvania: Grove City College
The overall cost for all degree programs at Grove City College, including room and board, is $27,700 for the 2018-19 academic year. For that price, the college will throw in a laptop for each student — and it's theirs to keep even after graduation.
Rhode Island: New England Institute of Technology
Students at the New England Institute of Technology benefit from a clearly specified tuition rate that remains fixed for the entire duration of their attendance, from initial enrollment to the conclusion of their degree program.
South Carolina: Bob Jones University
Bob Jones University levies an additional program fee that starts at $770 annually. However, the fee is comprehensive and includes library use, post office box rental, gym access, some lab and supply fees, computer lab usage, and more.
South Dakota: Mount Marty College
Most students pay less than the estimated total cost of $35,262 a year, according to Mount Marty College's website. Out-of-pocket costs are offset by need-based income, which allows students to receive a private education for an affordable price.
Make Your Money Work for You
Tennessee: Bethel University
Based in McKenzie, Tenn., Bethel University is an affordable college for students and offers numerous scholarship opportunities. According to a university representative, 5,367 students were enrolled in the school as of 2016.
Texas: Jarvis Christian College
Jarvis Christian College — located in Hawkins, Texas — is No. 9 on this list of the best private colleges to attend for cheap. This educational institution receives funding from its affiliated church, tuition and fees, donations and endowments, according to the school's website.
Find out the starting salary out of the 30 best colleges in America.
Utah: Brigham Young University
At just over $11,000 a year, the annual tuition at Brigham Young University allows it to snap up the No. 4 spot on this list of affordable private schools. Fun fact: Tithes from the Church of Jesus Christ of Latter-day Saints fund 70 percent of the college's scholarships.
Vermont: Southern Vermont College
Southern Vermont College boasts an 11-1 student-to-faculty ratio, which is a major perk in addition to its low private tuition costs. Scholarship and grant opportunities include the Presidential Scholarship, Trustees Award and more.
Virginia: Virginia Union University
Located in Richmond, Va., Virginia Union University offers a range of majors through its three schools: the School of Arts and Sciences, the Sydney Lewis School of Business and the Evelyn Reid Syphax School of Education and Interdisciplinary Studies.
Washington: Walla Walla University
According to the Walla Walla University website, the out-of-pocket costs of transferring to the school after two years of community college might be higher compared to attending Walla Walla University for all four years.
Make Your Money Work for You
West Virginia: Ohio Valley University
Wisconsin: Maranatha Baptist University
To help scholars pay for their education, Maranatha Baptist University provides more than $1.3 million in scholarship money every year. It can only help the students in Wisconsin, which has the sixth-highest percentage of college graduates with debt, according to a separate GOBankingRates study.
Wyoming: Wyoming Catholic College
In addition to their tuition fees, incoming freshmen at Wyoming Catholic College are asked to budget roughly $1,000 to rent or purchase outdoor equipment for the required Freshman Expedition in August.
Click through to find states where private school costs less than public school.
More on Education
We make money easy. Get weekly email updates, including expert advice to help you Live Richer™.
Photos are for illustrative purposes only. As a result, some of the photos might not reflect the colleges listed in this article.
Methodology: GOBankingRates used interactive Tableau data from U.S. News & World Report in order to determine the least expensive private institution in every state, except for Alaska, which was excluded from the report.