Is an MBA Worth It?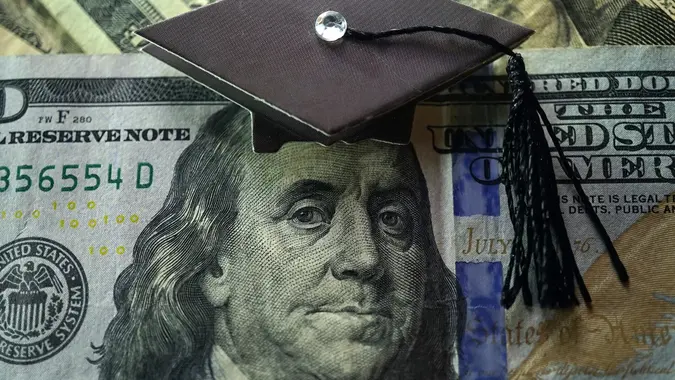 Kameleon007 / iStock.com
Pursuing an MBA can be worth the hefty price tag and the few years of rigorous study for graduates who can land jobs in industries that pay lucratively for an advanced degree. According to a compensation analysis by Payscale for Poets&Quants, MBA graduates from the top 50 U.S. business schools will earn a median of $5.7 million after working for 35 years. This is $2.3 million more than the median earnings that those with only an undergraduate degree will earn. 
However, is an MBA always worth it? Those considering an MBA should review a number of factors and thoroughly weigh their options before committing to an MBA program.
Is an MBA Worth It? 4 Steps To Determining an Answer
Getting an MBA is an investment, and not everyone will come out ahead. Before heading back to school, it is important for potential students to do their homework and consider the costs of getting an MBA against their post-graduate earning potential.
Here are the steps to determine whether an MBA might be worth the investment.
Make Your Money Work for You
1. Determine the Cost of an MBA
Students should expect to pay between $55,727 to $161,810 in tuition for a two-year full-time MBA program at a top U.S. business school. Those not concerned with which school they attend can get an MBA for as little as $15,000. Applicants should look into specific MBA programs to get a more precise cost estimate.
Students who have to borrow to finance their degree should account for student loan interest when determining whether an MBA is worth pursuing. Those who choose a part-time program will take longer to graduate and get that salary boost, but they are also more likely to have the time to keep earning while getting their degree.
2. Research Average MBA Salaries
According to data from the most recent U.S. News Best Business Schools rankings, the average base salary plus bonus for a 2021 MBA graduate was $105,684. Compare that to the $97,945 average salary of a mid-level employee with 10 to 14 years of experience, and it seems those two additional years of education can pay off.
However, salaries for MBA graduates can vary widely by industry. For example, according to U.S. News data, the average base salary for an MBA 2021 graduate in the financial services industry was $138,834 compared to $108,364 in the manufacturing industry. On average, an MBA grad who takes a job in the consulting sector earns nearly $60,000 more per year than an MBA grad in the government sector.
Make Your Money Work for You
When researching potential earnings, it is crucial for individuals to look closely at the data. Not all MBA programs turn out high earners, nor do all industries pay top dollar for an MBA. 
3. Consider Job Outlook
Not all industries are experiencing job growth. Applicants should research employment projections on the U.S. Bureau of Labor Statistics website for specific industries.
Many job sites also publish job growth projections, such as ZipRecruiter and Indeed. Some MBA hopefuls may find that an industry change will be necessary to warrant the cost of an MBA.
4. Compare the Numbers
Students should determine potential future earnings both with and without an MBA, not just after graduation but over the next few decades. They should then compare that to what it will cost to get an MBA.
If the difference in earnings will significantly surpass a degree's cost, then an MBA is probably worth pursuing. But if the projected salary for those with an MBA in a chosen industry is not much more than that of someone with a bachelor's degree and a decade of experience, it may be best to skip the MBA and consider other ways to earn more.
Make Your Money Work for You
Other Options for Making More Money
An MBA is not the only path to a higher salary. Here are a few other avenues that individuals should consider before committing to an MBA.
Certifications Are Becoming More Common
Across industries, it is easier than ever to establish expertise without investing in an advanced degree. According to executive job site Glassdoor, the following certifications can increase earning potential:
Human Resources
Project Management
Help Desk / Desktop Analyst
Network Engineering or Admin
Google Certifications
Entrepreneurship Is More Feasible Than Ever
Technology has made it possible for many professionals to hold down a full-time day job and then go home to a lucrative side hustle.
From resellers to freelancers and beyond, side hustles are popular. Tools like bots and user-friendly content management systems make it easy to source materials quickly and build a website, and professionals in every industry are taking advantage of it.
Some side hustlers eventually turn their side gig into a full-time income that rivals the salary of some MBA graduates.
Takeaway
There is no one-size-fits-all answer to the question, "Is an MBA worth it?" Unless the cost of getting an MBA is not an issue, interested parties should thoroughly research MBA programs, job growth projections and potential salary ranges before applying.
The worst time to figure out that an MBA is not worth it is after graduation.
FAQ
Here are quick answers to popular questions about the value of an MBA degree.
Is an MBA degree really worth it?

An MBA degree is not worth it for everyone. There are several factors that anyone should consider before pursuing an MBA. However, data shows that people who receive an MBA from one of the top 50 business schools in the U.S. will earn $2.3 million more over a 35-year career than those with only a bachelor's degree.

How much does an MBA increase your salary?

The Graduate Management Admission Council's most recent annual Corporate Recruiters Survey revealed that employers offer new MBA hires a median starting salary of $115,000, direct-from-industry hires $95,000 and bachelor's degree hires only $65,000

–

a difference of $20,000 to $50,000 per year for MBA holders.

Are MBAs worth it in 2022?

In 2022, an MBA can still be a good investment for those who intend to work in specific industries, such as financial services or technology.
In contrast, those who take jobs working for the government or a non-profit might find that an MBA is not worth it. Salaries in these fields are much lower.

Is an MBA a waste of money?

For some people, an MBA is a waste of money, but for others, it is well worth the financial and time investment. Those who research salaries and employment projections for an MBA in their chosen industry and weigh them against the cost of getting an MBA can best decide whether or not pursuing an MBA is worth it.
Our in-house research team and on-site financial experts work together to create content that's accurate, impartial, and up to date. We fact-check every single statistic, quote and fact using trusted primary resources to make sure the information we provide is correct. You can learn more about GOBankingRates' processes and standards in our editorial policy.
Make Your Money Work for You