Ticket Prices Soar When Legendary Musicians Play Their Final Shows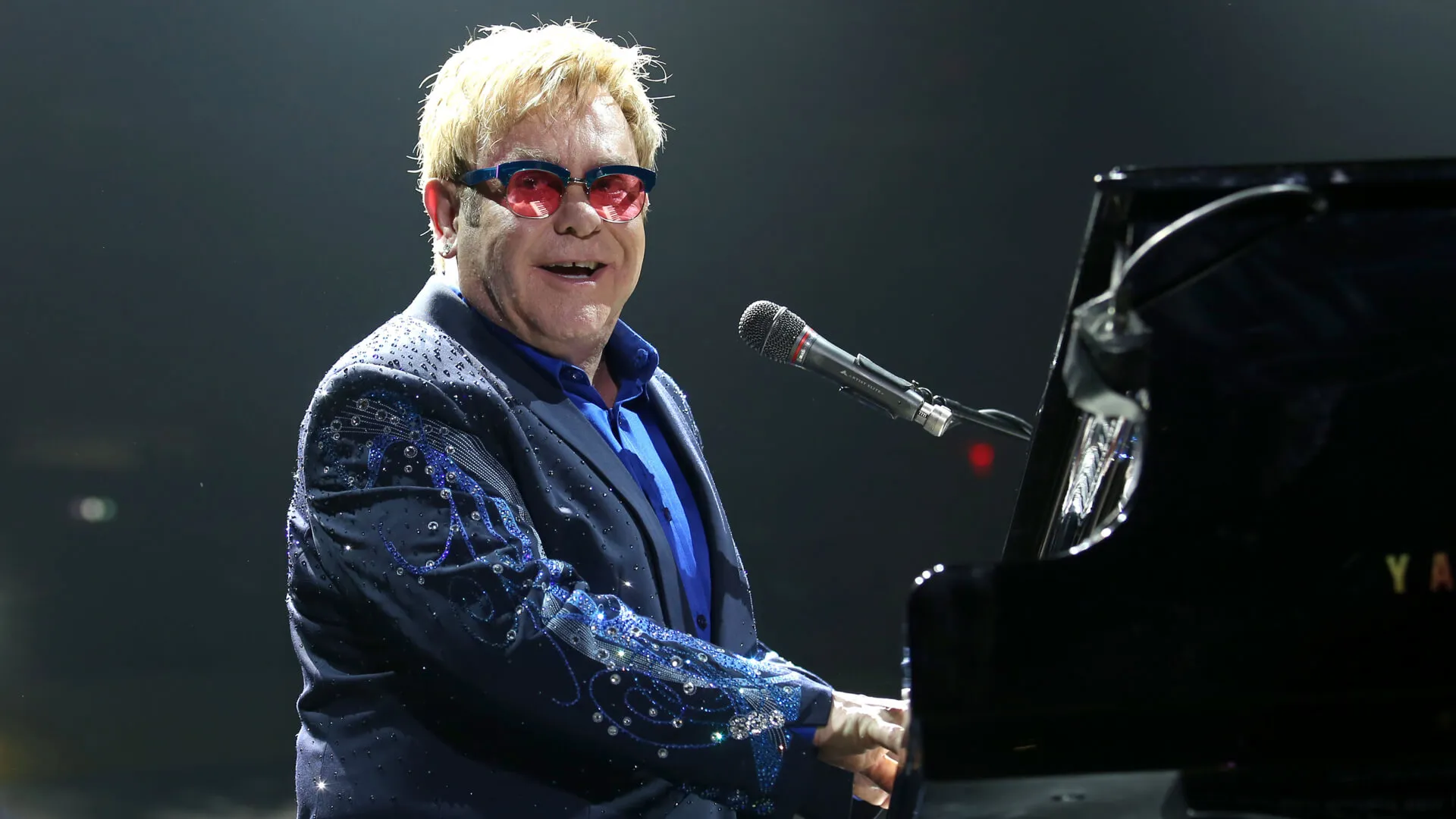 Anita Baker
Soul music star Anita Baker announced her Farewell Concert Series in January 2018, with performances beginning in March. Fans who want to see Baker sing "Sweet Love" in person for the last time will have to spend heavily for the experience. For an upcoming show in Atlanta, the lowest priced tickets recently went for $457 on Vivid Seats. Baker has been nominated for 18 Grammys and won eight. She's had 27 songs on the Billboard Hot R&B/Hip-Hop Songs chart.
Aretha Franklin
Aretha Franklin announced in 2017 that she was in her final year of touring, according to an NPR report. But the Queen of Soul does have one final tour date in Boston in June 2018 listed on her official website. Tickets are already sold out on Ticketmaster, and the cheapest tickets on StubHub were recently listed at $115, with prices going up to $3,715 for seats in the center pit. Franklin scored her first No. 1 hit with "Respect" in 1967 and has had a total of 73 songs on the Billboard Hot 100 chart. She also has been nominated for 44 Grammys and received the Grammy Legend Award and the Recording Academy's Lifetime Achievement Award.
Make Your Money Work for You
Black Sabbath
Black Sabbath went on a 24-city farewell tour in 2016, aptly titled "The End," and tickets for North American dates sold for an average of $216 on the resale market, Forbes reported. Tickets at some tour stops went for even higher prices, with those for the Los Angeles show fetching an average of $315. The heavy metal group — fronted by Ozzy Osbourne — has been nominated for four Grammys and landed 23 albums on the Billboard Hot 200 chart.
Cher
Even though Cher — one of the richest stars over 70 — is still performing in Las Vegas, she has gone on several "farewell tours," including 2014's "Dressed to Kill" tour. Face-value tickets for that tour were as low as $69 in some cities but sold for much higher on the secondary market, according to Forbes. Cher's Madison Square Garden stop in New York had the most expensive prices on the resale market, with tickets going for an average of $357 each. The "If I Could Turn Back Time" singer has been churning out hits since the 1960s, with 33 songs placing on the Billboard Hot 100 chart.
Elton John
Elton John's "Farewell Yellow Brick Road" tour will be his last one after a half-century of performing. The tour kicks off in the U.S. in September 2018 and will continue through 2021 with more than 300 shows across five continents. Tickets start at $56, but floor seats for one of his Staples Center shows in Los Angeles recently sold for $643 on Vivid Seats. John is the eighth-biggest-selling artist of all time with 78 million album units sold, according to the Recording Industry Association of America. He's had nine No. 1 hits, including "Candle in the Wind" and "Crocodile Rock," and been nominated for 34 Grammys.
Kiss
Glam rockers Kiss actually went on two "farewell tours" — one in 2001 and a second in 2003. Tickets for the 2003 tour sold for as much as $1,420, the Independent reported. The band has released 30 albums since 1974.
Make Your Money Work for You
LCD Soundsystem
Pre-sale tickets for LCD Soundsystem's 2011 farewell show at Madison Square Garden sold out almost instantly and popped up on resale site StubHub for insanely marked-up prices, sparking the ire of not only fans but also the group's frontman, James Murphy. He took to the band's Twitter account to express his outrage that scalpers were selling tickets for up to $1,500 for the show, calling the re-sellers "parasites." Most tickets for the show sold for between $144 and $800 on StubHub, the AV Club reported. LCD Soundsystem has been nominated for five Grammy Awards and had three albums place on Billboard's Top Album sales chart.
Led Zeppelin
When Led Zeppelin reunited in 2007 for its first concert in 27 years, some fans paid premium prices to see the band in action. The face value of concert tickets was $250, but many fans paid as much as $2,000 for tickets, NPR reported. One super-fan from Glasgow, Scotland shelled out $168,000 for tickets to the show, though he got them through a charity auction. The British rockers have definitely earned their "legend" status. They are the fourth-biggest-selling musical act of all time with 111.5 million albums sold, according to the Recording Industry Association of America.
Click through to read about the costs of hosting a music festival.
Lynyrd Skynyrd
Southern rock icons Lynyrd Skynyrd announced their "Last of the Street Survivors Farewell Tour" in January 2018, which kicks off in Florida in May. Tickets start at $30, but fans who want the VIP experience will have to pay $325 or more. Lynyrd Skynyrd, known for singles like "Free Bird" and "Sweet Home Alabama," have sold 28.5 million album units, according to the Recording Industry Association of America. The band had six singles on the Billboard Hot 100 chart.
Mötley Crüe
Mötley Crüe's 2015 farewell tour ended with a New Year's Eve show in Los Angeles, where fans paid an average of $463 to see the band play its last show in its hometown, Forbes reported. Over the years Mötley Crüe has released nine studio albums and 30 singles and received a star on the Hollywood Walk of Fame.
Ozzy Osbourne
The North American leg of Ozzy Osbourne's farewell tour, "No More Tours 2," will begin in August 2018 and continue through 2020. Although this will be the last world tour for the singer, he stated in a press conference that he's not retiring and that his Ozzfest festival will continue. Tickets for Osbourne's first tour stop in Allentown, Pa., start at around $85 and are selling for up to $1,200 for floor seats on SeatGeek. The heavy metal singer and former Black Sabbath frontman has sold 27.25 million albums as a solo act, according to the Recording Industry Association of America. He's been nominated for eight Grammy Awards.
Paul Simon
Paul Simon has been writing, recording and performing music since the 1960s. In February 2018 he announced he would be making his final performances as part of his "Homeward Bound" farewell tour, which will kick off in Canada in May. Simon has had success both as a solo artist and as one-half of Simon & Garfunkel, with 35 Grammy nominations and a Recording Academy Lifetime Achievement Award. Although you can buy tickets to Simon's Hollywood Bowl tour stop for as little as $35.90, tickets close to the stage are going for as much as $793 on Ticketmaster.
Phil Collins
When tickets for Phil Collins' "Not Dead Yet Live Tour" went on sale in 2016, they sold out in three minutes and popped up on resale sites for prices starting at about $1,420, the UK's Express reported. It was Collins' first solo tour in 10 years, and although it was marketed as his farewell tour, the former Genesis frontman recently wrapped up another solo tour throughout Latin America. Collins has been nominated for 29 Grammy Awards and won eight. He's also had 27 songs make the Billboard Hot 100 chart.
Slayer
Metal band Slayer announced its final world tour with a high-energy, 30-second YouTube video teaser in January 2018. The tour will kick off in May 2018. Many of the dates are already sold out, and tickets that are available don't come cheap. On Ticketmaster, tickets for the May 25 tour stop in Chicago have sold for as much as $589. The band has had 11 albums place on the Billboard Hot 200 chart and four albums reach gold status as certified by the Recording Industry Association of America.
Soft Cell
Synth-pop duo Soft Cell will reunite for the first time in 15 years for a farewell show at London's O2 arena in September 2018, according to The Guardian. Tickets for the show start at about $129 on Ticketmaster and have been listed as high as $504. The group is best known for its song "Tainted Love," which reached the No. 8 spot on the Billboard Hot 100 chart in 1982.
Swedish House Mafia
DJ trio Swedish House Mafia went on its global farewell tour in 2012 and 2013, with tickets going for high prices on the resale market. Face value for tickets ranged from $53 to $143. But the average listing price on the secondary market was $746, according to SeatGeek, with the cheapest tickets going for $206. Although the EDM superstars split up following the tour, they reunited to perform at Ultra 2018. Their single, "Don't You Worry Child," was certified platinum by the Recording Industry Association of America and peaked at No. 6 on the Billboard Hot 100 chart.
Click through to read more about famous people who came out of retirement and made a fortune.

BEFORE YOU GO
See Today's Best
Banking Offers