Netflix Cuts Its Cheapest Ad-Free Plan — The New Cost of Streaming Without Interruption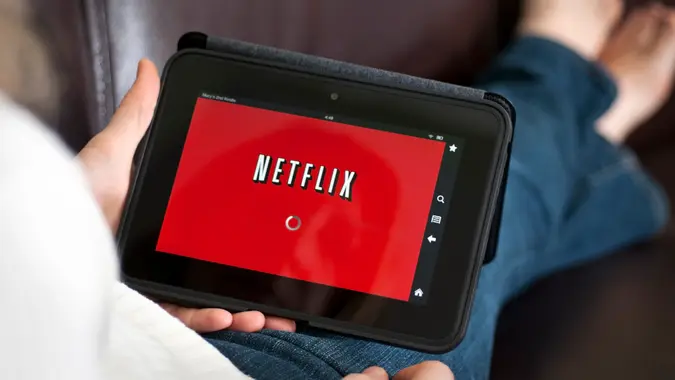 mphillips007 / Getty Images
The evolution of streaming services reached an integral point as Netflix quietly killed its cheapest ad-free plan ($9.99) in favor of an ad-supported option ($6.99) for new and returning members. This may set a precedent for other streaming services. 
New Plans and Pricing
If you're a basic Netflix subscriber already, don't panic. Current basic users won't get kicked off their plans. Unless you change plans or cancel your account, you'll keep the same basic pricing without the ads. Viewers who prefer their entertainment without interruptions will pay a minimum of $15.49 per month for the standard plan. The new plans and pricing tiers are as follows: 
Standard with ads: $6.99/month
Standard: $15.49/month with extra member slots added for $7.99 each per month
Premium: $19.99/month with extra member slots added for $7.99 each per month
Even though it's a controversial move, it's already paying off for Netflix. Only six months after officially launching the ad-supported plan on Nov. 3, 2022, there are already nearly five million global monthly active users. Within the first quarter of 2023, Netflix's U.S. ad-supported package surpassed its $15.49 standard ad-free plan in average revenue per member. 
Unlike the ads you may have seen on cable television, the Netflix ads will be targeted based on your basic information and behavioral interactions. In Netflix's 2023 Upfront presentation, the president of Worldwide Advertising, Jeremi Gorman stated that the ads would be targeted towards areas that matter to advertisers including:
Geographic location
Age
Gender
Third-party verification 
Gorman also shared that the ad load would be about four to five minutes per hour. 
Make Your Money Work for You
The Leading Streaming Service 
As the top streaming service, Netflix has built enough momentum to shift the streaming services industry. They currently offer the most affordable streaming package supported by ads. By cutting their prices and raking in ad revenue, they're making it harder for competitors like Hulu, Peacock, Apple TV, Prime Video, and even Disney+ to keep up. Overall, it's been a smart business move by Netflix.
More From GOBankingRates