A Tour de France Bike Could Be Worth More than Your Car Loan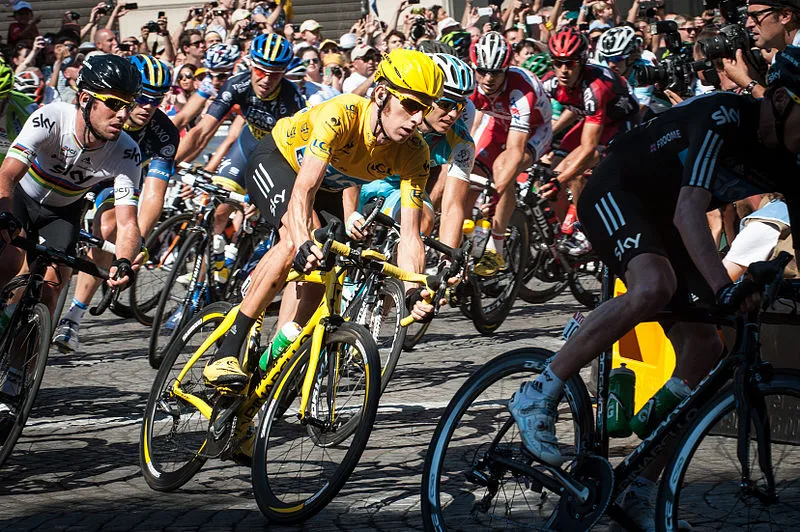 An annual showcase of pure athleticism and top-of-the-line cycling equipment, Le Tour de France is almost here. In fact, when it comes to a Tour de France bike, the rides of choice among competitors can match the price of a car.
When is Tour de France 2013? This year, the race kicks off on Saturday, June 29 and stretches to Sunday, July 21. Many fans will tune in to see who will follow 2012 Tour de France winner Bradley Wiggins as the new champion in 2013. But  many will be just as interested in the machines the professional cyclists will be powering, which are works of engineering genius that make for the world's best bicycles. This high quality is definitely reflected in the price.
According to Experian Automotive, the average auto loan amount for a new vehicle was $26,691 in Q4 2012, and $17,629 for used vehicles. That means, for Tour de France athletes, the cost of their bikes could cost as much as the average auto loan. Andres L. Douzoglou, a consultant who works in the cycling industry and with professional triathletes says, "Most pro riders on the tour are riding a bike that's $10,000 and up in retail value."
Make Your Money Work for You
The Price of a Tour de France Bike
"These bikes are the 'top of the line' offerings for these manufacturers," says Douzoglou. "Everything is a consideration when speed and weight gains mean the difference between winning and losing." Each part and component of these professional-level bicycles is designed to improve efficiency, from the wheels and tires to new technology like electronic shifting.
Bikes to Look for During Tour de France 2013
We asked our cycling experts — here as are some models to keep an eye out for while watching this year's Tour de France.
Specialized Tarmac SL4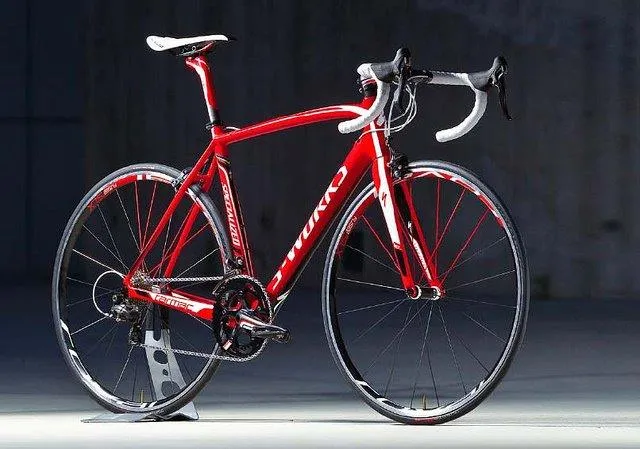 Price: Up to $12,000 MSRP for the D12
Fans of the brand: Enrico Gasparotto, Danish, Alexander Nikolaevich "Vino" Vinokourov
The Specialized Tarmac comes in a range of models and prices, but the go-to for professional cyclists is the Specialized Tarmac SL4. "The TARMAC SL4 has plenty of Pro-Tour proven speed up its sleeve," boasts the Specialized website. It's likely that this model will pop up again during Le Tour de France 2013, and Danish cyclist Jakob Fuglsang is expected to ride the brand's Venge model. (Image: BikeRumor.com)
Make Your Money Work for You
Cervélo RCA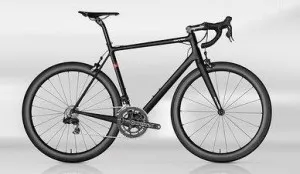 Price:  $10,000 starting price for the frameset alone
Fans of the brand: Carlos Sastre became the 2008 Tour de France winner on a Cervélo
With sales of this model limited-run frame capping at 325, this is an exclusive model that will be coveted as elite, even among the pro peloton, according to Cycling News. (Image: Hugger Industries)
Pinarello Dogma 65.1 Think2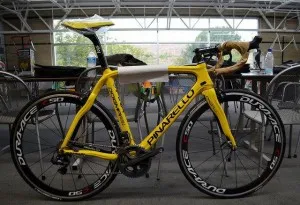 Price: $12,500
Fans of the brand: Last year's Tour de France winner Bradley Wiggins
While the Pinarello Dogma comes in several models, the 65.1 Think2 is the latest and greatest iteration, and the most likely to be seen in Tour de France 2013. This top-of-the-line bicycle is manufactured in Italy and carries a hefty price tag. (Image: Glory Cycles)
Lapierre Xelius 400 EFI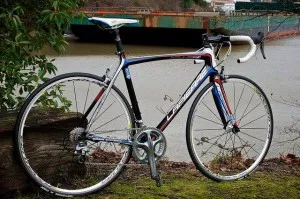 Price: $9,500 (£6,200)
Fans of the brand: This model is the team bike of French team Francaise de Jeux (FDJ)
"Lapierre is an established, performance-driven mountain and road cycling brand born in France," says Lauren Fallert, representative for LaPierre North American and Raleigh Bicycles. £6,200. She notes that, while this model is not yet sold in North America, it will be available to this market in 2014. (Image: Hugger Industries)
Make Your Money Work for You
Less Expensive Alternatives to a Tour de France Bike
"While $10,000 bike are fun to look at, ride, and drool over, there's plenty of alternative options at a lot less money," points out Douzoglou. "Whether a cyclist is looking for a way to get into their sport, or their dream bike, there's lots of options out there."
Here are our choices of bicycle models comparable to a Tour de France bike that carry a much lower price tag.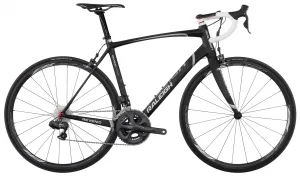 Under $5,000
For the $3,000-$5,000 price range, cyclists can get a high-end, carbon bicycle that is sure to deliver great performance (while still costing significantly less than those chosen by Tour de France athletes). One example he points to is the Specialized Tarmac SL4 Expert, which costs significantly less than the D12's $12,000 price tag. "The Expert has a lot of the same features and benefits as Specialized's top-of-the-line bike, but comes in at around $5,000."
Douzoglou also recommends that those interested in a mid-range road bike check out the Cervélo S5. "It meets the needs of someone looking for an aerodynamic frame more so than a traditional round-tubed bike," he says, estimating its cost to be $3,800.
Make Your Money Work for You
In this price range, Fallert suggests that shoppers look into the Raleigh Revenio Carbon 4.0. With an MSRP of $4,300, this is a "carbon powerhouse" that offers high-end and unique features like as electric shifting. "The Revenio 4.0 is the road rig for a range of cyclists, from serious weekend warriors to those who log 110-plus miles a week and also  bag a few races." (Image courtesy Raleigh Bicycles)
$2,000 or Less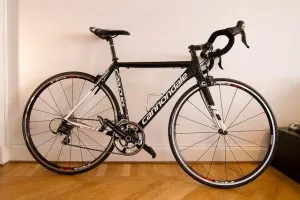 Bicycle brand Litespeed offers a "perfect for the beginner cyclist lookng for a carbon bike"  in their Litespeed M1 model, says Douzoglou. "At $2,000 the Litespeed M1 has nice Shimano 105 components and Easton wheels to complete a very respectable package for not much more than an aluminum bike would cost."
Alternately, those looking for a lightweight bu high-performance model that won't break the bank might want to consider an aluminum frame. Douzoglou suggests Cannondales' CAAD10, saying, "A lot of people who have ridden this bike will argue that it's better than the entry-level carbon bikes that mos manufacturers offer." With the price around $1,000, cyclists will also have a little extra to spend on better components. (Image: Fredrik Ohlin)
How to Save Gas & Money by Cycling
While cycling may carry a hefty initial investment, this sport can actually save its fans a lot of money in the long run. "As the saying goes 'You can't buy happiness, but you can buy a bike. And that's pretty close!'" Douzoglou joked.
How to save gas: One of the most obvious benefits of biking is that it saves on costs associated with driving, such as gas, parking, insurance and maintenance. "According to PeopleForBikes, $10 is saved each day by commuting 10 miles roundtrip by bicycle instead of car!" Fallert says. That could add up to a savings of $200 a month for the average commuter.
Less maintenance: While a bicycle will require regular servicing, it's won't add up as quickly as oil changes and car repairs can.
Health benefits: Regular cycling is great for health and fitness, and can help you avoid costly medical issues. Being healthier and more fit could even lower health insurance premiums.
Inexpensive hobby: Compared to other activities like going to the movie theater, paintballing or going to sporting events that will cost you every time, cycling can actually save money. Beyond the initial investment in a bicycle, it costs virtually nothing to get out and enjoy this hobby.
(Feature Image: Josh Hallet via WikiMedia Commons)