7 Outdated Ways Your Grandparents Saved Money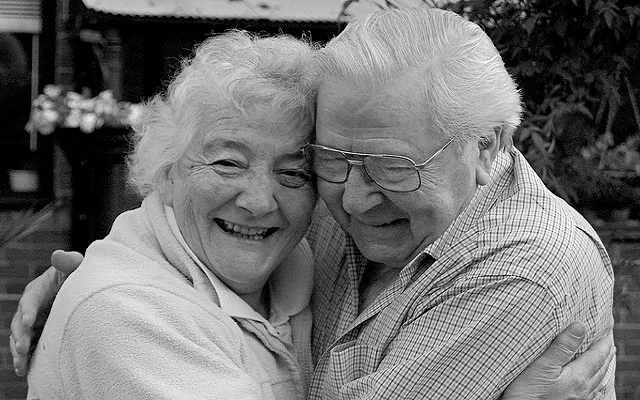 In decades past, many of these modern banking products we take for granted — like savings accounts, CDs and money market accounts — didn't exist or weren't used popularly. Every so often, a story emerges about someone finding gold saved in the lining of his home's walls.
Here's a roundup of outdated money-saving conventions that will remind you to be thankful for your federally insured savings account.
Photo credit: Ben Smith
1. Inside a Mattress
One risk that most of these saving methods have in common is a lack of security. In case of fire or theft, funds kept in your home lack any sort of security. A claim, for instance, can't be filed on money lining the walls of your home should a flood occur.
This is the case with mattresses. In 2009, a news story broke in which a woman lost $1 million in savings that was stored in her mattress when her daughter unknowingly threw it away. Although this woman's decision to stash money in her mattress lining might have seemed wise given the financial crisis, there is no legal policy in place to reimburse those funds.
The recent recession incited many tongue-in-cheek references to hiding money in or under the mattress, due to low interest rates and high risks. However, this is one savings custom that is better left in the past.
Photo credit: Charles Wagner aka ChumpChange
Make Your Money Work for You
2. In a Piggy Bank
This might surprise you, but the origins of the piggy bank date back to 15th-century Europe. Workers would store loose change in clay pots, jars and bottles to be used for emergencies. Because the containers had to be shattered to extract the change, these clay vessels worked well to deter spending. The association to an actual pig was only made in the 18th century, when a potter crafted a clay jar in the shape of an actual pig — the name actually originates from the clay used to craft the containers: pygg clay.
Most piggy banks found at the store now have a cap at the bottom for easy removal of funds. Although this means that the piggy bank can be reused to encourage further saving, it also means that funds can be extracted with no real penalty.
Photo credit: ginza_line
3. In a Treasure Chest
If you've ever read "Treasure Island" or watched any of the "Pirates of the Caribbean" films — or heard a single pirate tale — you're likely familiar with the concept of a treasure chest. More romantic than a modern day bank vault, treasure chests were the most coveted items in all of these stories, which often involved locating and unearthing the container to extract its contents.
This practice doesn't exist solely in fiction. In 1992, a farmer living in Suffolk, England, found 24 bronze coins, 565 gold coins and 14,191 silver coins, plus hundreds of gold and silver spoons, pieces of jewelry and statues — all dating back to the Roman Empire — that had been buried in one of his fields when using a metal detector to locate a misplaced hammer.
Although of a different sort, chests were also used to store the goods of young women planning to wed in the form of hope chests. Any reader of "Little House on the Prairie" or "Little Women"  is familiar with this concept: Girls would fill a chest with items for their nuptials, essentially building a savings of goods for their future marriages. These associations with chests still make them a common place to store items of value or personal significance.
Photo credit: Tom Praison
Make Your Money Work for You
4. War Bonds
Initially introduced to the American public as "defense bonds" before the attack on Pearl Harbor, war bonds were last issued during World War II as a means of curtailing inflation and removing money from circulation, as employment was high but the public was expected to ration for the war effort.
War bonds at the time only offered a meager 2.9% return for a 10-year term, yet 134 million Americans were asked to purchase them to support the costs of war. These bonds were essentially a loan to the government and were advertised heavily to encourage their purchase — more than $250 million was spent during the first three years of the National Defense Savings Program on just such ads.
Photo credit: Keijo Knutas
5. In the Form of Gold
Most people are familiar with commercials that encourage people to trade in their cash for gold. As one of the longest-standing forms of currency, many personal finance experts still encourage the possession of gold, citing its ability to retain value over time, hedge inflation and provide security in the event of geopolitical uncertainty.
However, by the same token, investment gurus like Warren Buffett refuse to invest in gold despite its time-honored value, saying that the precious metal doesn't appreciate in value at the same rate as stocks do. For example, gold appreciated by 45 percent between 2009 and 2013, whereas Coca-Cola and Wells Fargo stock increased in value 100 and 200 percent, respectively. Nevertheless, gold and silver heirlooms have been passed down in family inheritances for generations due to the undisputed value of these metals.
Photo credit: William Warby
Make Your Money Work for You
6. In the Attic and Walls
In 2011, ABC News reported that Josh Ferrin, a Utah resident and new homeowner at the time, found $45,000 stashed away in the attic of his newly purchased home. Of course, this method of money hording isn't safe, as any natural disaster could compromise the structure of a home and the valuables within.
Hiding cash in a wall or attic is likely the product of fear of burglary. If someone isn't using a bank to store his funds, leaving money in a drawer or desk seems less secure in case of theft. However, what's out of sight can easily become out of mind.
Photo credit: Jamie Beverly
7. In Cans and Envelopes
Cans and envelopes have been used to store cash for similar reasons — nobody would expect money to be stored there. Cans can be extra sneaky, as some can be discretely opened a crack to deposit cash into without having visibly broken seals.
In February of 2013, a couple found a whopping $10 million buried on their property in Northern California. While walking their dog, they noticed something shiny on the ground and managed to dig up eight metal cans containing over 1,400 gold coins. The coins, some of which were incredibly rare and well minted, had values of $5, $10 and $20 dating back to 1847 — inflating their values to upwards of $10 million today.
Associations between envelopes and money exist in many cultures; for instance, it's customary on Chinese New Year to give red envelopes full of coins to mark the new year with good fortune. Envelopes are also helpful tools for budgeting, with financial experts like Dave Ramsey swearing by them as a form of money management.
Photo credit: Robert Benner