The Hidden Costs of Summer Camp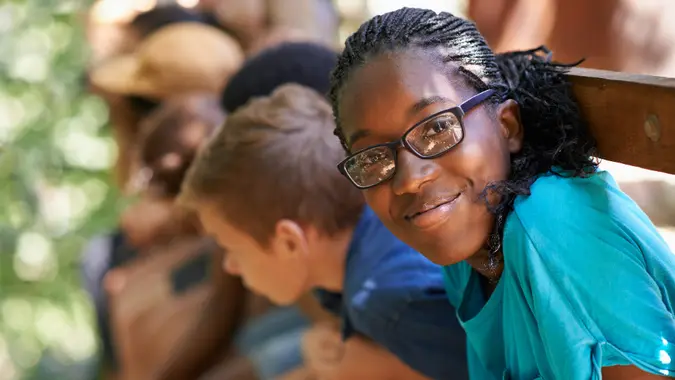 Yuri Arcurs / iStock.com
Summer camp can be a fun and adventurous way to keep kids occupied during the summer, while giving parents a peaceful respite from having to entertain 24/7. Though the registration fee for the camp is expected (usually averaging around $760 per week for sleepaway camp and around $315 per week for day camp), the costs don't stop there. Parents might also have to dip into their wallets for additional expenses that come along with the preparation, unexpected fees camp fees and even some fees that come after.
Whether your kids are coming home every evening or spending a week or more away at camp, here's a look at some of the extra costs you might incur.
Find Out: It's Almost Child Tax Credit Time — Are You Eligible?
Learn More: You May Want to Opt Out of Monthly Child Tax Credit Payments – Here's Why
Gear
As soon as each camper is registered, they get a supply list. While you won't be shelling out for tents, there's an expectation that your kid will come to camp with the proper essentials . This can include hiking boots, tennis shoes, water bottles, rain jackets, sleeping bags, sunscreen and luggage (if they're sleeping at camp). All that can add up to hundreds of dollars!
Of course, these items can be bought at a surplus store or secondhand for cheaper — but you'll need to set aside extra time to shop around to ensure you're getting the best deal. Additionally, some camps will make kids buy the camp shirt to wear throughout their stay, which can add an extra $20+ depending on how many kids you're buying for.
Make Your Money Work for You
Check Out: How to Avoid Paying Back the Child Tax Credit
Transportation
Day camps fairly close to you might offer bus services or be accessible by public transit, but if a sleepaway camp is more than an hour away, plan for a transport fee. Mark Evans, summer camp consultant with Summer Camp Hub, says getting to the camp might tack on a few hundred dollars to the entire cost. "There are some camps that [transport campers] for free, but others charge anywhere between $50-$100 for this service," Evans said.
"If your child is attending one a couple of states away, you might need to pay for a flight ticket." To cut down on this cost, make it a road trip and drive kids to the summer camp, or see if a family member closer to the camp would be able to provide a ride.
Are You Eligible? Homeowner Stimulus Checks Are Coming – How to Get Your Money From This $10B Fund
Special Activity Fees
Have a kid who's interested in archery, sailing or horseback riding? Some camps charge extra fees for those activities.  And that's not all: Trips to water parks or concerts outside of the camp's facilities can cost more on top of the enrollment fee.
Jamie Hickey sent his kids to summer camp and incurred upwards of $90 in extra fees per week. "We signed our kids up for summer camp for $150 per day for each kid, but that didn't include any of the special activities like cooking, archery, or kayaking," Hickey said. "Each one of these is an additional $47 per week."
Make Your Money Work for You
Hickey advises talking to kids ahead of time so they can pick however many activities fit into your budget. You should also ask the summer camps you're considering if they require any additional fees for activities — they may be lower (or sometimes non-existent) at some camps.
Did You Know? 30 Odd Jobs That Pay Insanely Well
Camp Shopping
When at camp, kids might want to go on a little shopping spree — on your dime. Many sleepaway camps have a store that sells snacks, clothes and souvenirs and have an option to bill parents at the end of the trip. Eden Cheng, founder of WeInvoice, suggested setting ground rules with your kids before the trip to ensure there are no surprise bills.
"One of the biggest challenges of giving your kids autonomy, especially while they are out by themselves in summer camp, is having to deal with unexpected costs at camp stores," Cheng said. "In this respect, you need to ensure that you have set a limit and that you discuss what is allowed for purchase with your kids before camp starts."
Important: What Income Level Is Considered Middle Class in Your State?
Aftercare
If you're working when your kid is scheduled to come home from camp, aftercare with meals and activities is provided — but at a cost. Even if you just need a few extra hours at a day camp, Evans said the added cost can run to hundreds of dollars per week. And that number is just as high if you're scheduled to be away on a business trip and need your kids to stay an extra day or two at sleepaway camp (which not all camps allow). Keep your own schedule in mind when choosing a summer camp — it may save you more money than you think.
Make Your Money Work for You
More From GOBankingRates