I Spent $30K To Get Pregnant Over 40 — Here's What I Went Through
The in vitro fertilization costs are just the beginning.
denira / Shutterstock.com
There are several reasons a woman might choose to undergo in vitro fertilization in order to get pregnant, but the most common is an inability to conceive through other means. As a woman gets older, the chances of conceiving naturally decrease, and some may turn to in vitro fertilization (IVF) as a way to have a baby. IVF can be nerve-wracking, emotionally draining and expensive — especially if a woman doesn't get pregnant during the first cycle, which many women don't.
The average couple spends $19,234 in out-of-pocket costs for the IVF itself, plus medications and monitoring, with each additional cycle costing an average of $6,955, Very Well Family reported.
Costs will differ depending on your healthcare coverage and your individual circumstances. For Vivienne B., a Los Angeles-based 40-year-old, her and her husband Henry's journey to conceive via IVF cost just shy of $30,000. Here's where all that money went.
Last Updated July 25, 2019
1/18
pixelfit / Getty Images
Her Healthcare Coverage: Employer-Sponsored PPO
Vivienne receives healthcare coverage through her employer, but she still pays roughly $100 per paycheck for PPO coverage. Fortunately, this coverage has helped her greatly during her process to get pregnant.
"We checked to make sure that the insurance that I have would cover a lot of this stuff, and it covers a certain portion — 80%, which is actually really good," she said.
Vivienne was also able to use a well-trusted fertility doctor based at UCLA who is in-network.
"I have a friend who's a doctor there and she referred to me this specialist," she said. "She's the doctor who gets the other doctors pregnant. I was really lucky to be able to use her with my insurance."
2/18
vgajic / Getty Images
Specialist Copays: $950
Although Vivienne's fertility doctor was in-network, because she is a specialist, the copay was $50 per visit. From her first meeting with the doctor to now, Vivienne has made 19 visits to the specialist for a total of $950.
3/18
Studio 72 / Shutterstock.com
Acupuncture Treatments: $774
Vivienne went to an out-of-network chiropractor for acupuncture and supplements.
"I was doing acupuncture every week, so that was like $80 a week," she said. "I did that probably for four or five months, but I really liked her and she's had really good results with my other friends. We do have free acupuncture available through our insurance, but I knew she would be good, so I ended up going to her."
4/18
rumruay / Shutterstock.com
Hysterosalpingogram (HSG): $313
To test for the possibility that her fallopian tubes had a blockage, Vivienne underwent a hysterosalpingogram, which uses an X-ray to examine the fallopian tubes and uterus. During the procedure, it was discovered that she had a cyst that needed to be removed. 
Cyst Removal Surgery: $217
"I had some complications so I had to get a couple of minor surgeries done just to clean everything up, which also cost, but mostly the insurance paid for everything," said Vivienne.
6/18
dusanpetkovic / Getty Images/iStockphoto
DNA Test: $29
Once the cyst was removed, Vivienne elected to undergo intrauterine insemination, a less invasive — and less expensive — fertility treatment than in vitro fertilization. Prior to the IUI procedure, Vivienne and her husband Henry paid $29 for a DNA test.
7/18
Paul Velgos / Shutterstock.com
Intrauterine Insemination: $441
Leading up to the IUI procedure, Vivienne and Henry paid $190 for an HCG shot, and the actual prep and dispensing cost $251.
"People normally try that first because it's a lot cheaper," she said. "That didn't work."
Since the IUI was unsuccessful, Vivienne began the IVF process.
8/18
Aleksandra Suzi / Shutterstock.com
IVF Injections: $7,670
The out-of-pocket costs for the injections needed to stimulate the ovaries for egg retrieval cost nearly $8,000 — human growth hormone injections costing $1,600, four fertility injectibles totaling $5,534 and an additional "trigger" injectible costing $436. These hormone medications were not covered by Vivienne's insurance.
9/18
PhonlamaiPhoto / Getty Images/iStockphoto
IVF Retrieval and Transfer: $7,000
The retrieval and transfer were paid for in one lump sum. After the retrieval step, Vivienne and Henry ended up with six embryos.
"With IVF, most people don't end up with very many embryos —  if any — to actually transfer, and we ended up with six," she said.
10/18
poba / Getty Images
Genetic Testing: $6,500
Before the transfer, Vivienne and Henry had to pay for special genetic testing for the embryos.
"My husband and I are carriers of the same genetic disorder which is very rare, and because of that we had to get a special instrument made that could test our embryos for that specific mutation," she said. "That process was $6,500. We're still paying that off right now, but we should be done in the next few months. Normally that's an extra thing that people don't have to pay, but it's something that just came up."
The test revealed that one of the six embryos retrieved had the mutation, two were carriers and three "were perfect with no problem at all," said Vivienne. "We did the best one, and I ended up getting pregnant on the first try. I'm very lucky because I have a lot [of] friends going through this, and they've spent hundreds of thousands of dollars."
11/18
anamejia18 / Getty Images/iStockphoto
Embryo Storage: $518 Annually
Vivienne and Henry are storing the additional two embryos at the fertility clinic.
"There's a storage fee for the frozen embryos," she said. "It's [about $500] a year to keep them there, so we had to pay that initial cost."
12/18
vitapix / Getty Images
Hospital Fees and Other Miscellaneous Expenses: $5,181
Although Vivienne and Henry spent the largest amount of money on the IVF retrieval and transfer and the genetic testing, there were a number of miscellaneous fees that they had to pay along the way, including hospital fees, various medications, blood testing and more.
"There are unexpected expenses that you end up paying a lot of that just kind of come your way, and you're already so far into it that you're like, 'OK, I just have to do it, I don't really have a choice,'" she said.
13/18
Rawpixel / Getty Images/iStockphoto
The Cost of Getting Pregnant Was Shocking
Vivienne said that she was "shocked" when she actually saw how much money she had to spend to get pregnant.
"I knew that it was going to be expensive because I have friends that had gone through it," she said. "When the doctor looked at our insurance and gave us the paperwork she was like, 'You're 80% covered.' I thought, 'That's amazing.' But then you don't think about the special genetic testing and keeping up with acupuncture and medication that isn't covered. All of these costs kept adding up when I thought I was in the clear. I didn't think my costs would be more than $5,000 to $10,000 — it ended up being a lot more."
14/18
Ridofranz / Getty Images/iStockphoto
What To Do If You're Planning On Undergoing IVF
If you're like Vivienne, you probably don't really "plan" on undergoing IVF, but if you think it might be something you need, it's best to take steps now to be financially prepared for the costs.
Here are Vivienne's best tips.
15/18
damircudic / Getty Images
Choose the Right Health Insurance
Choosing a PPO plan that allows you to choose from a variety of doctors and specialists, and that will cover a majority of fertility treatments is the ideal.
"Health insurance is the biggest thing," said Vivienne. "I have friends that work for great companies whose insurance doesn't pay as much for this. One of my friends had to pay out-of-pocket for the whole thing. Definitely find really good insurance."
16/18
Daisy-Daisy / Getty Images/iStockphoto
Open a Flexible Spending Account -- and Max Out Your Contribution
A flexible spending account is an account that you can fund with pretax dollars to pay for out-of-pocket healthcare costs, including deductibles, copayments, medications and medical equipment. An individual can deposit up to $2,650 in their account per year, and you generally must use all of the money in the account within the plan year.
"Last year I only [desposited] $500 — I should have done more," said Vivienne. "When it was time to re-up it I did the max. Rely on your FSA as much as you possibly can. From the beginning, fill it up, because you'll be able to use it and it's pretax dollars."
17/18
Rawpixel / Getty Images/iStockphoto
Take Advantage Of Any Free Benefits Offered By Your Insurance
Although Vivienne paid for an acupuncturist out-of-pocket, she recommends using in-network doctors whenever possible.
"With acupuncture, for example, if you don't have somebody you're always using, check out who's in-network because that could save you thousands of dollars," she said. "I get 20 free acupunctures a year through my insurance, and I could have used someone in-network if I didn't already have an acupuncturist. If you can find somebody in-network, use that."
18/18
vgajic / Getty Images
Do Your Research
Your healthcare provider might have relationships with certain pharmacies and clinics, but there might be a pharmacy with a better price for the medication you need, and the clinic they suggest might not be in-network.
"Like the medication I got, I could have gotten through a different pharmacy," said Vivienne. "Check if that different pharmacy is covered and if it's a better cost. When your doctor tells you about a medication, etc., ask if it's standard, and research the pharmacy you can use that would cover it. Hospitals have relationships with certain places, but they're not thinking about insurance. Do your research."
More From GoBankingRates
About the Author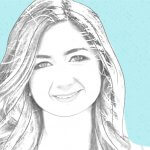 Gabrielle joined GOBankingRates in 2017 and brings with her a decade of experience in the journalism industry. Before joining the team, she was a staff writer-reporter for People Magazine and People.com. Her work has also appeared on E! Online, Us Weekly, Patch, Sweety High and Discover Los Angeles, and she has been featured on "Good Morning America" as a celebrity news expert.