5 Cheap Pantry Items To Keep on Hand in 2021

4 min Read
Grocery spending is often among the highest in a family's budget, yet there are some foods you will want to make sure you always keep stocked in your pantry because of their versatility and ability to make quick meals without much thought. Plus, during the COVID-19 pandemic, the less frequently you have to go out to the grocery store, the better your chances of staying safe from the virus.
Related: How To Budget For Groceries and Spend Less on Food in 2021
Many of these foods can be purchased in bulk at a discount, through wholesale suppliers like Costco and WebRestaurantStore.com or from sites like Imperfect Foods, which offers food items that might be misshapen or slightly damaged but are still good to eat. Here are five staple pantry items you want to be sure to keep on hand.
Last updated: April 28, 2021
Make Your Money Work for You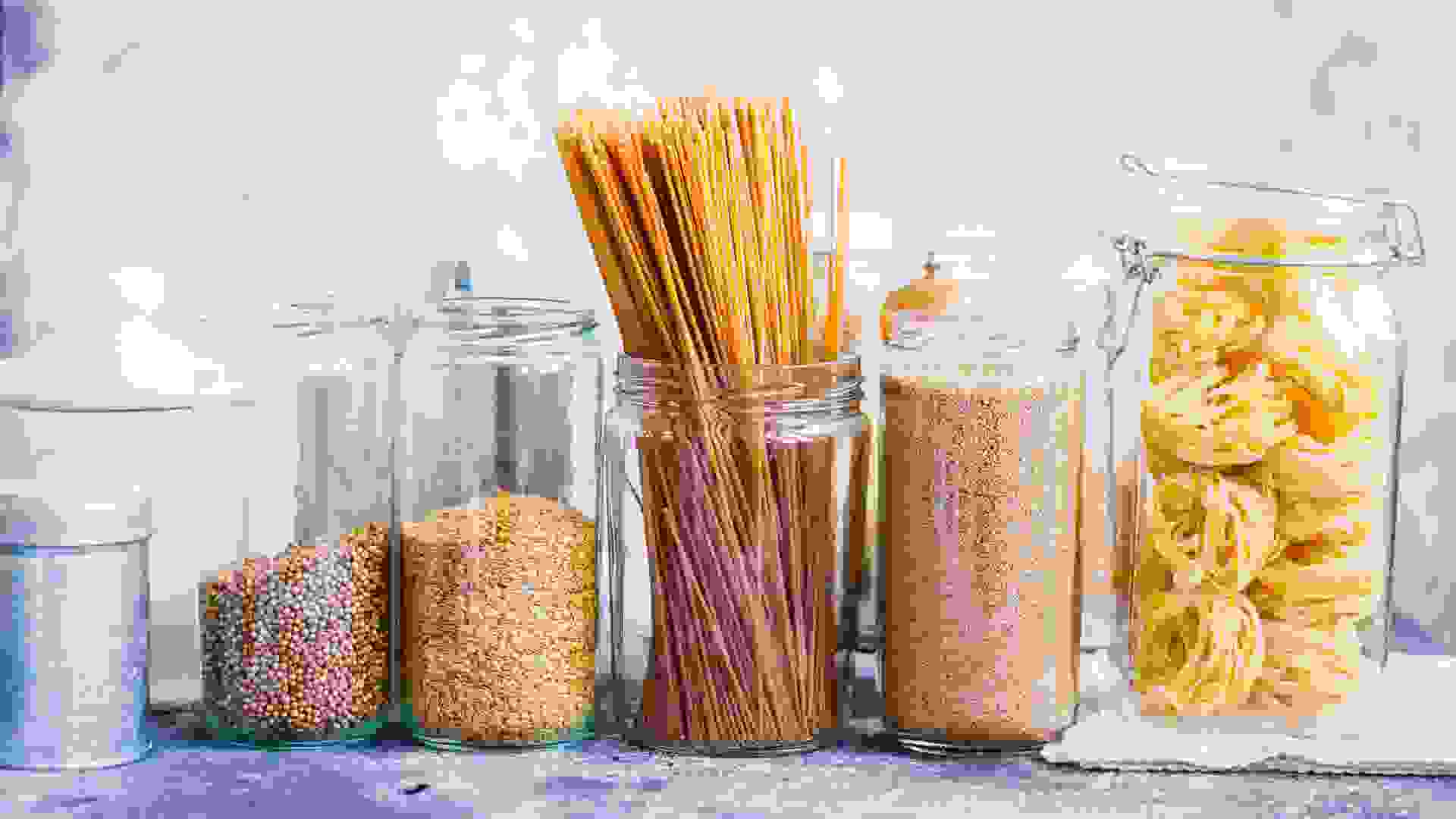 Dry Pasta
From macaroni to farfalle, rigatoni to spaghetti, every pantry should consider having some kind of dry pasta on hand. Dry pasta lasts a long time and cooks up into big, satisfying, easy-to-make meals with the need of very few additional ingredients to make it tasty. Plus, it's cheap — an 8-ounce box of Barilla spaghetti is only $1.28 at Walmart.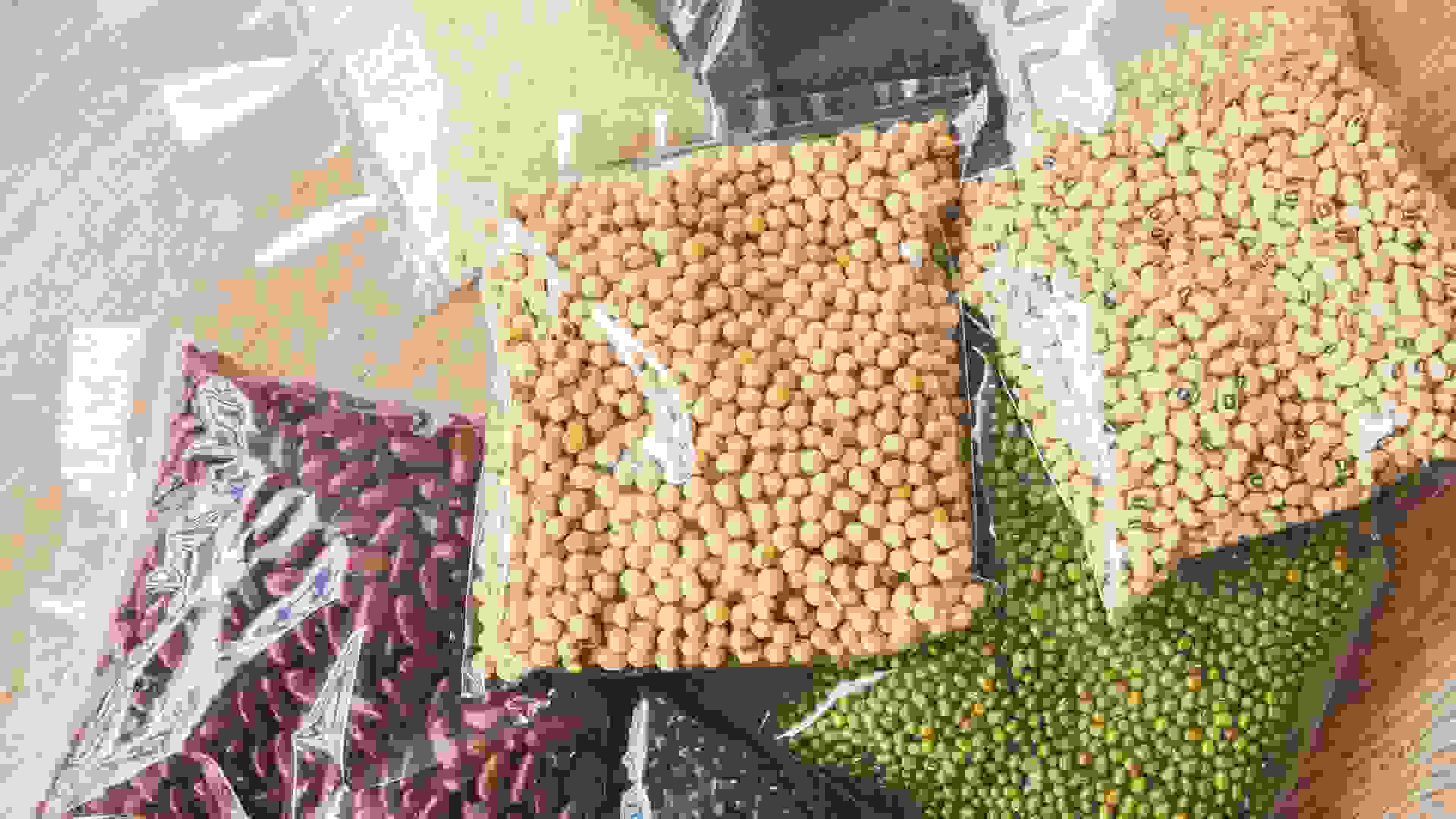 Dry or Canned Beans
Another food that's packed with nutrition, easy to make and full of flavor are beans, which you can keep on hand in the canned or dry variations for such things as soups, stews, pasta dishes or all on their own. If dry, remember you'll want to soak them overnight before preparing them. A 20-pound bag of dried pinto beans is only $18.76 at WebRestaurantStore.com.
Looking Ahead: Will Delivery Services Stay Popular Through 2021?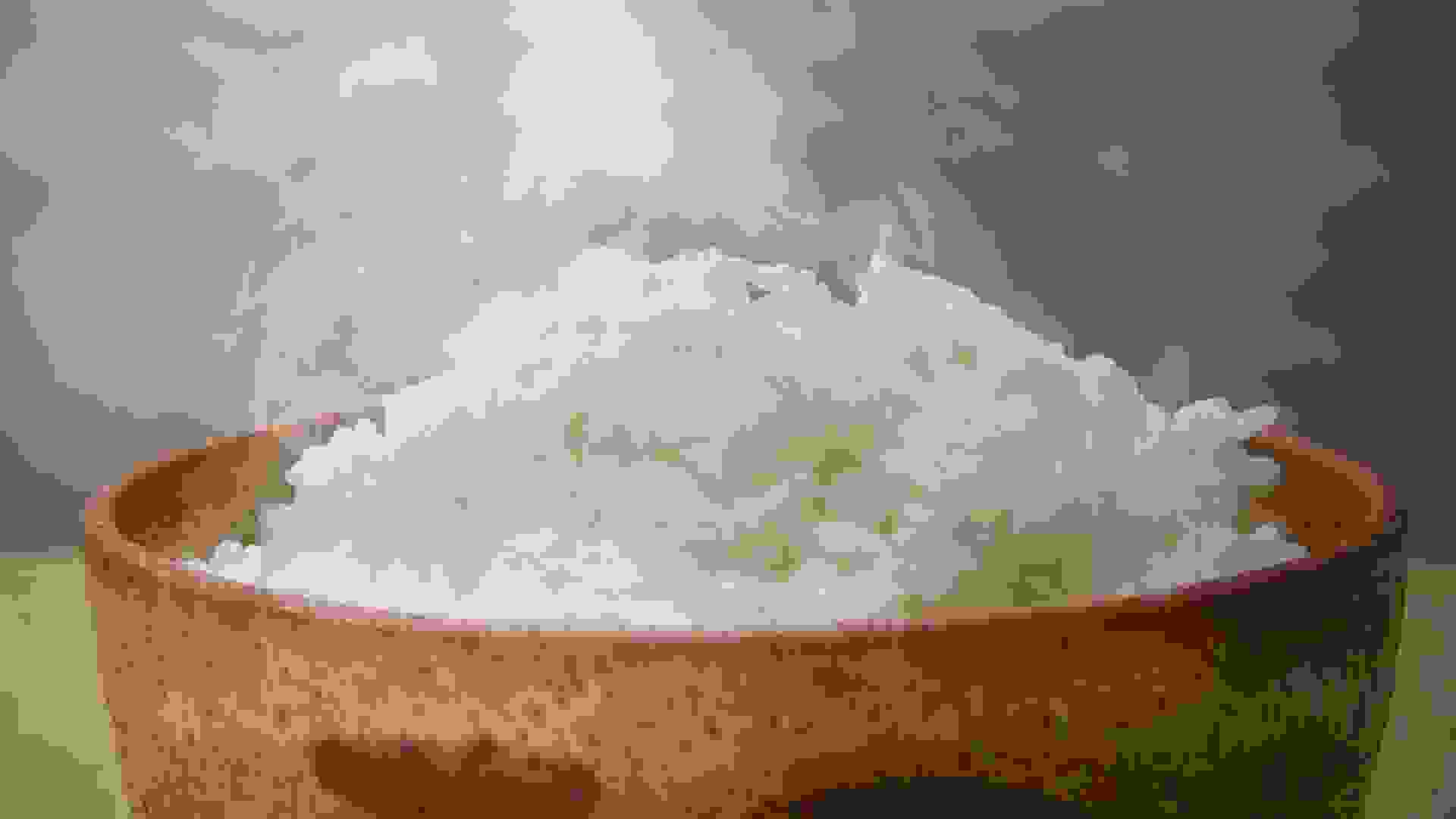 Rice
Another starchy staple that is easy to make into either a main dish or a side dish is rice. There are lots of variations on this theme as well, from white to brown to basmati and wild rice. White rice tends to have a longer shelf life, but the brown and wild rice varieties have more nutritional content. Either way, if your family is a fan of the grain, you can't go wrong by keeping a big bag on hand. A 20-pound bag of enriched white rice is just $8.48 at Walmart.
Read: Where Your Money Should Go To Prepare You for More COVID-19 Restrictions in 2021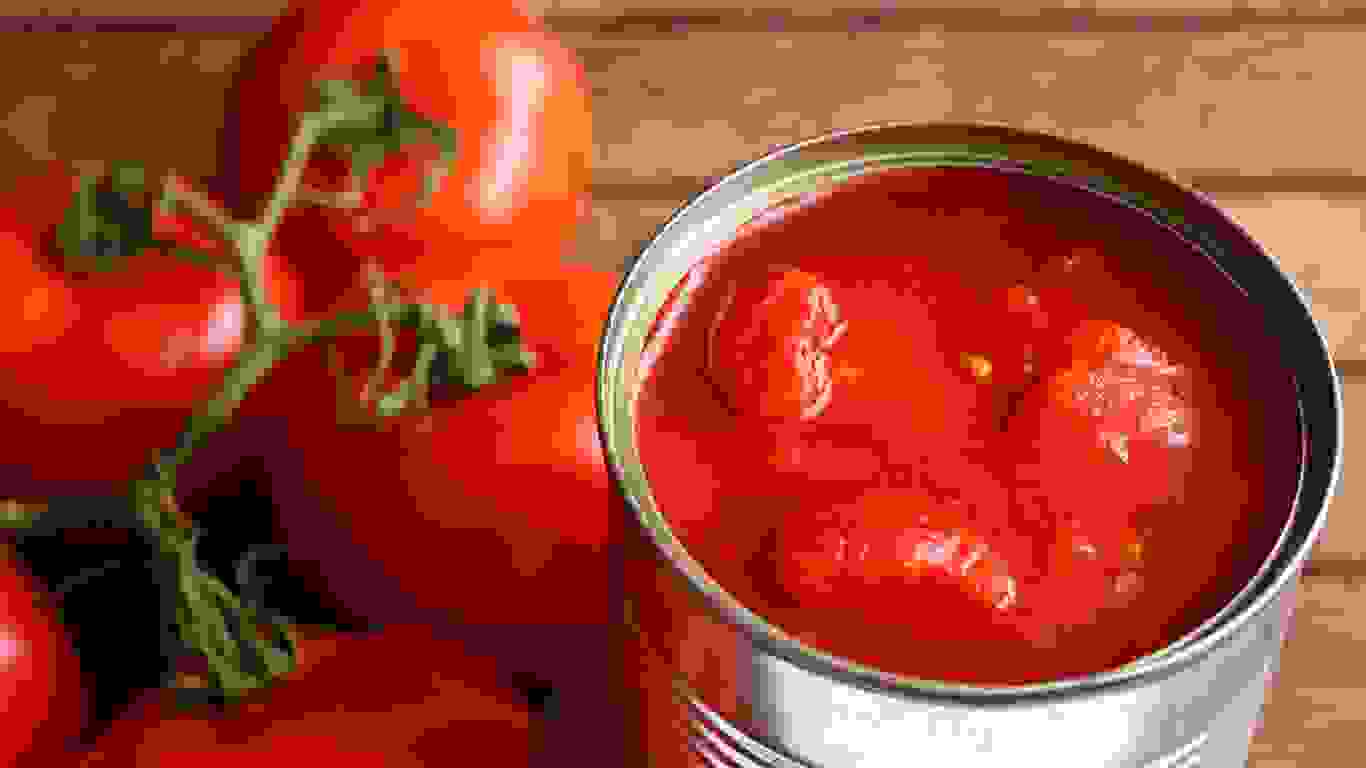 Canned or Boxed Tomatoes
The delicious tomato is a fruit that finds its way into numerous recipes, from pasta sauce to the tangy centerpiece of a meat or veggie dish. Precooked, canned tomatoes are quick and easy to add flavor and texture to any of the dishes you might prepare. You can even find flavored variations, from Italian to Mexican seasoning. An 8-pack of Hunt's canned tomatoes is just $12.50 at Amazon or $1.55 per can.
Learn More: 10 Easy, Budget-Friendly Dinners That Will Last All Week
Make Your Money Work for You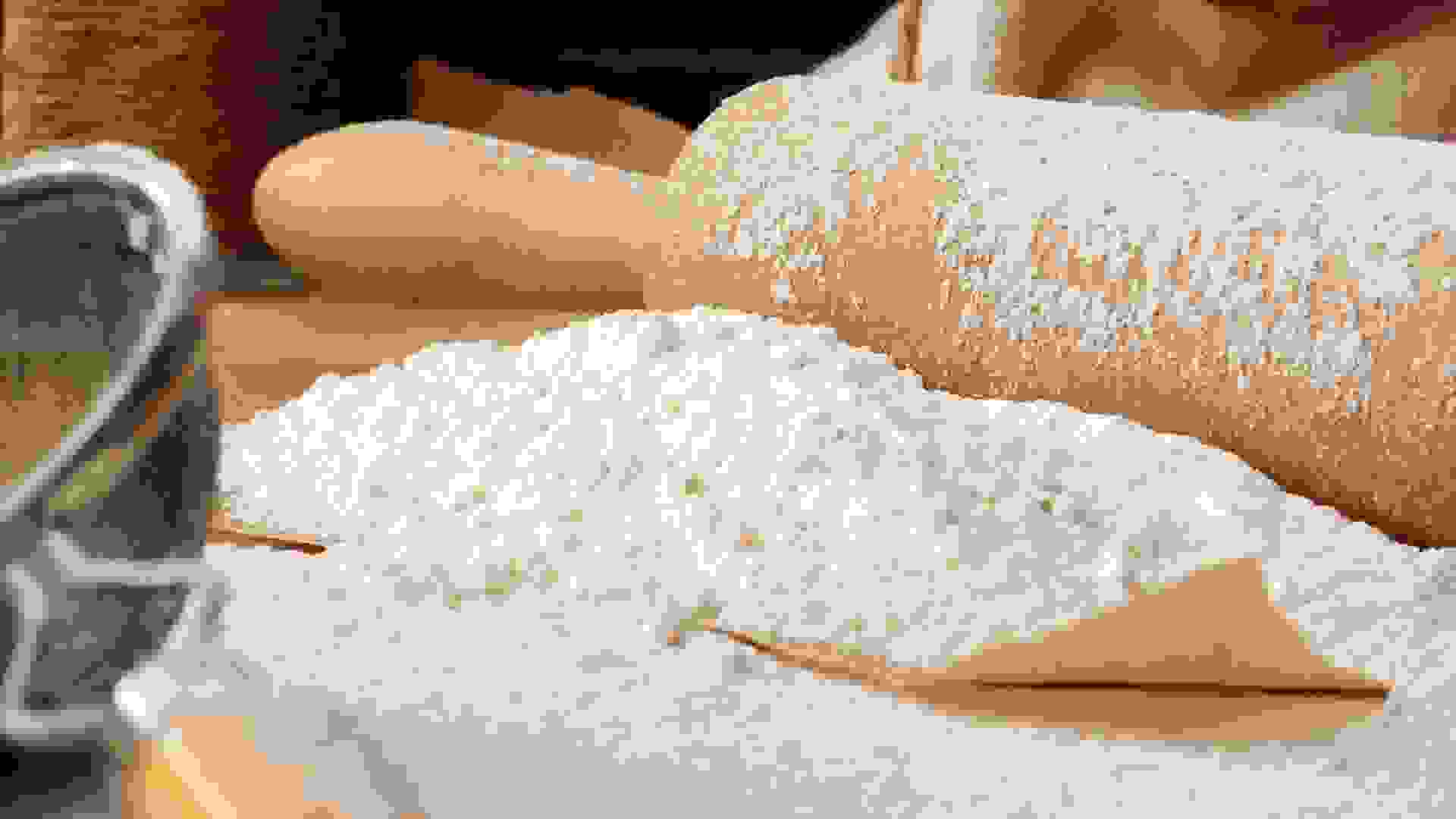 Flour
Flour is a magic ingredient that can become bread, cake, cookies, pizza or coat the surface of meat or tofu for a tasty breaded texture. With flour, you are always just a couple of ingredients away from a major component to any meal. Walmart offers a variety of affordable flour types (wheat, almond, gluten-free, white, etc). A 10-pound bag of enriched white flour is just $3.24.
More From GOBankingRates
About the Author