Egg Prices Plummeted 45% — Here's the Cost for a Dozen at Costco, Aldi and Beyond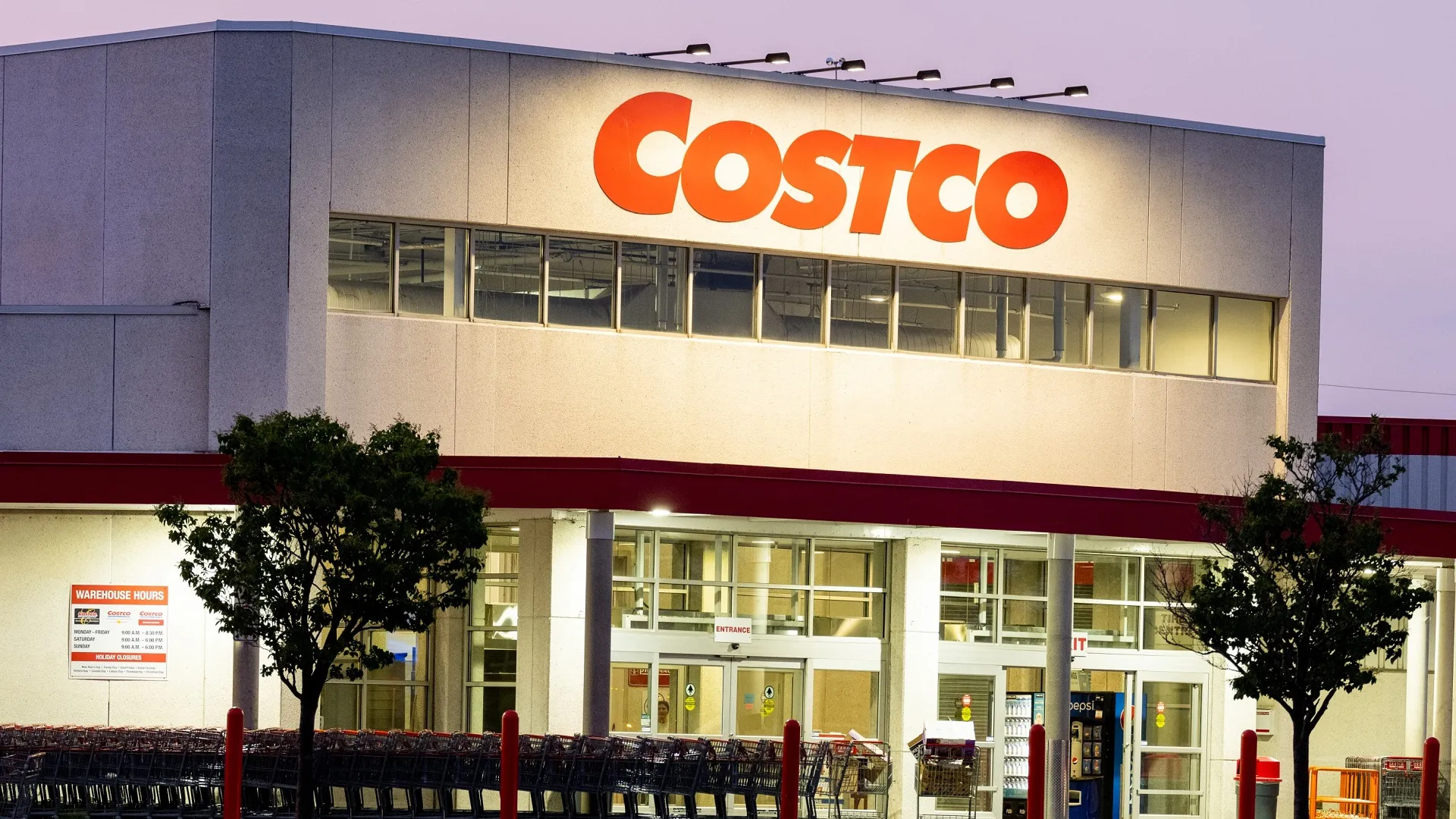 It might be time to stock up for summer egg salad, deviled eggs, and maybe even eggs to bake a cake for Dad on Father's Day. After reaching highs of $4.82 per dozen in January 2023, Department of Labor Bureau of Statistics data indicates that egg prices have dropped 45.8% between January and May.
Supermarket executives say the retail price of eggs could return to "historical averages," multiple news sources reported. This is because the avian flu outbreak has slowed, enabling more hens to lay eggs.
Sue Durfee at Tops Markets grocery stores told The Wall Street Journal that "prices should all be under $2 a dozen." Tops Market recently priced their eggs at $1.49 a dozen on sale, and sale prices could go as low as $1.29, she said.
How much does a dozen eggs cost at large retailers near you? What stores offer the most savings? GOBankingRates shopped popular grocery and big box stores to find out. Keep in mind, prices may vary based on the region, and Instacart-derived prices may not reflect in-store equivalents.
Walmart Great Value Large White Eggs (1 doz.): $1.58
Walmart store brand eggs are among the lowest at $1.58 per dozen. Save even more per dozen by purchasing five dozen for $7.66.
Target Good & Gather Large White Eggs (1 doz.): $1.59
You can also purchase 18 eggs for $2.39. If you want to splurge, Eggland's Best eggs are selling for $3.49 per dozen right now at Target.
Costco Kirkland Signature Cage Free Grade AA Large Eggs (5 doz.): $14.92
Costco sells 60 Grade AA large eggs for $14.92, which is just under $3 per dozen.
Aldi Goldhen Large Eggs (1 doz.): $1.35
According to Instacart, Aldi's bestselling Goldhen Grade A large eggs costs just $1.35 per dozen.
BJ's Wellsley Farms Large White Eggs (5 doz.): $6.79
You can get five dozen Wellsley Farm eggs for $6.79, which works out to roughly $1.36 per dozen, one of the lowest prices on this list. The wholesale club's egg prices, combined with an amazing promotional offer right now, makes it worth considering a BJ's membership.
Make Your Money Work for You
Sam's Club Member's Mark Large Case Free Brown Organic Eggs (1 doz., 2 doz.): $3.44 / $6.88
Cage-free organic eggs tend to cost more. But you can save substantially at Sam's Club, where their store brand eggs cost $6.88 for 24, or $3.44 per dozen.
Wegman's Grade AA Large Eggs (1 doz.): $2.29
Wegman's has Grade AA large eggs for $2.29 per dozen, according to Instacart.
Food Lion Eggs (1 doz.): $2.27
You'll find a slightly better price at Food Lion, with a dozen store brand eggs selling for just $2.27, per Instacart.
Giant Food Large Grade A eggs (1 doz.): $2.39
Giant Food sells store brand large grade A eggs for $2.39 on Instacart right now.
Harris Teeter Large White Eggs (1 doz.): $2.49
Expect to pay $2.49 for large white eggs at Harris Teeter grocery stores.
More From GOBankingRates