Emergency SNAP and Rental Assistance for Utah Residents Ends in March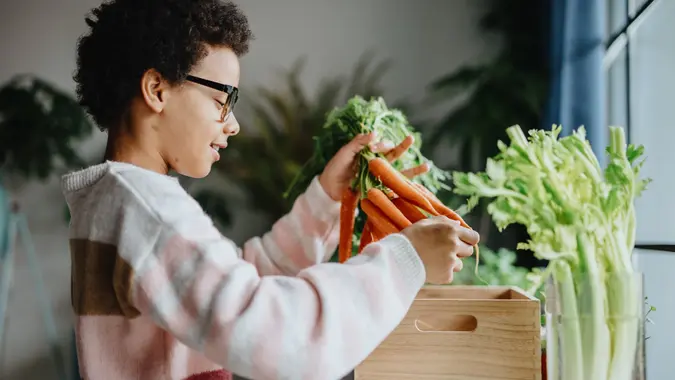 Anchiy / iStock.com
Two assistance programs that helped Utah residents pay for rent and food throughout the pandemic are scheduled to expire in March.
Since March 2020, the Families First Coronavirus Response Act allowed states to extend temporary SNAP emergency allotments to provide benefit supplements to households in need and to households with children missing school meals. As GOBankingRates has reported previously, states have the option to provide these benefits as long as the federal government has declared a public health emergency and the state has issued an emergency or disaster declaration.
Recently, Congress passed an omnibus bill that included the end date for SNAP emergency allotments, which is February 2023.
"These programs have helped thousands of Utah residents to make it through the economic challenges brought about by the pandemic," said Nate McDonald, deputy director of the Utah Department of Workforce Services, in a Jan. 5 news release. "But we have always known these programs would be temporary, and fortunately, Utah's economy has thousands of job opportunities for those who are looking."
The monthly increase averaged between $175 to $200 per household, reported KSL.com. This change will affect 74,000 SNAP households in Utah.
Utah SNAP recipients will receive the same amount of benefits they received each month before the pandemic, according to McDonald. Everything else about SNAP will remain the same, including eligibility guidelines.
According to the news release, Utah received $344 million in federal Emergency Rental Assistance funds. As of Dec. 31, 2022, the program processed more than 97,000 applications and paid $287 million in assistance to eligible households to help pay rent and utilities.
Make Your Money Work for You
Applications for Emergency Rental Assistance will no longer be available after Sunday, Feb. 5, 2023, and funds are expected to be exhausted by the end of March. Applications will be processed on a first-come, first-served basis until funds run out or until all applications have been processed.
More From GOBankingRates