Looming Government Shutdown Would Not Immediately Affect SNAP Benefits — But WIC Is Another Story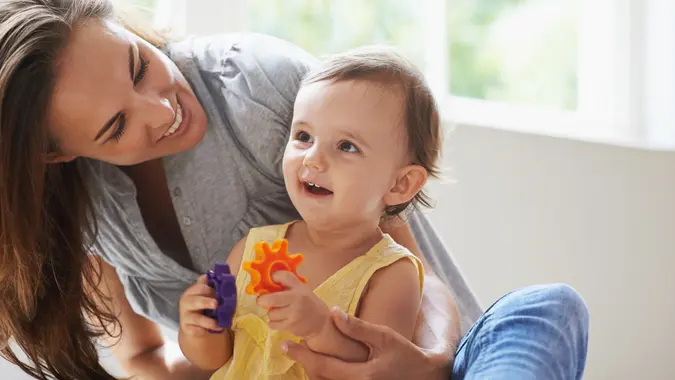 PeopleImages / Getty Images
A government shutdown is on the horizon and unless the federal budget for the next fiscal year is approved by Congress and signed by the President, funding for important nutrition and welfare programs will be cut off.
Secretary of Agriculture Tom Vilsack previously said that his agency lacks contingency funding to keep Special Supplemental Nutrition Program for Women, Infants, and Children (WIC) benefits open, according to The Pew Charitable Trusts. However, Supplemental Nutrition Assistance Program (SNAP) benefits could remain open for up to a month if there's a government shutdown. The Food Research & Action Center reported that there's $6 billion in SNAP contingency reserve funding carrying into fiscal year 2024.
During the last closure that lasted more than a month, Congress passed a separate funding bill to extend SNAP benefits by 30 days, and WIC was supported with reserve funds.
In the past, policymakers have also used state funds to keep programs and services running, assuming that they would be reimbursed when federal funding continues. Pew pointed out that what sets the current situation apart from previous shutdowns is that states have record-high rainy day fund balances due to higher-than-expected revenues in 2021 and 2022.
But state policy website Pluribus News reported that there's no guarantee that the federal government will fully reimburse states or repay funds on time.
The federal government will shut down at 12:01 a.m. ET Saturday if Congress doesn't take action. The GOP has a majority in the House, and NBC News reported that some conservatives are demanding cuts in government spending.
Make Your Money Work for You
"We don't need SNAP recipients to lose any access to their food benefits. We don't need kids going hungry just because the speaker and some of these Republicans are playing games with the [budget]," said Rep. Glenn Ivey (D-Md.) as reported by TheGrio.
More From GOBankingRates