10 Groceries To Buy in Bulk When You're Broke or Just Trying To Save Money

5 min Read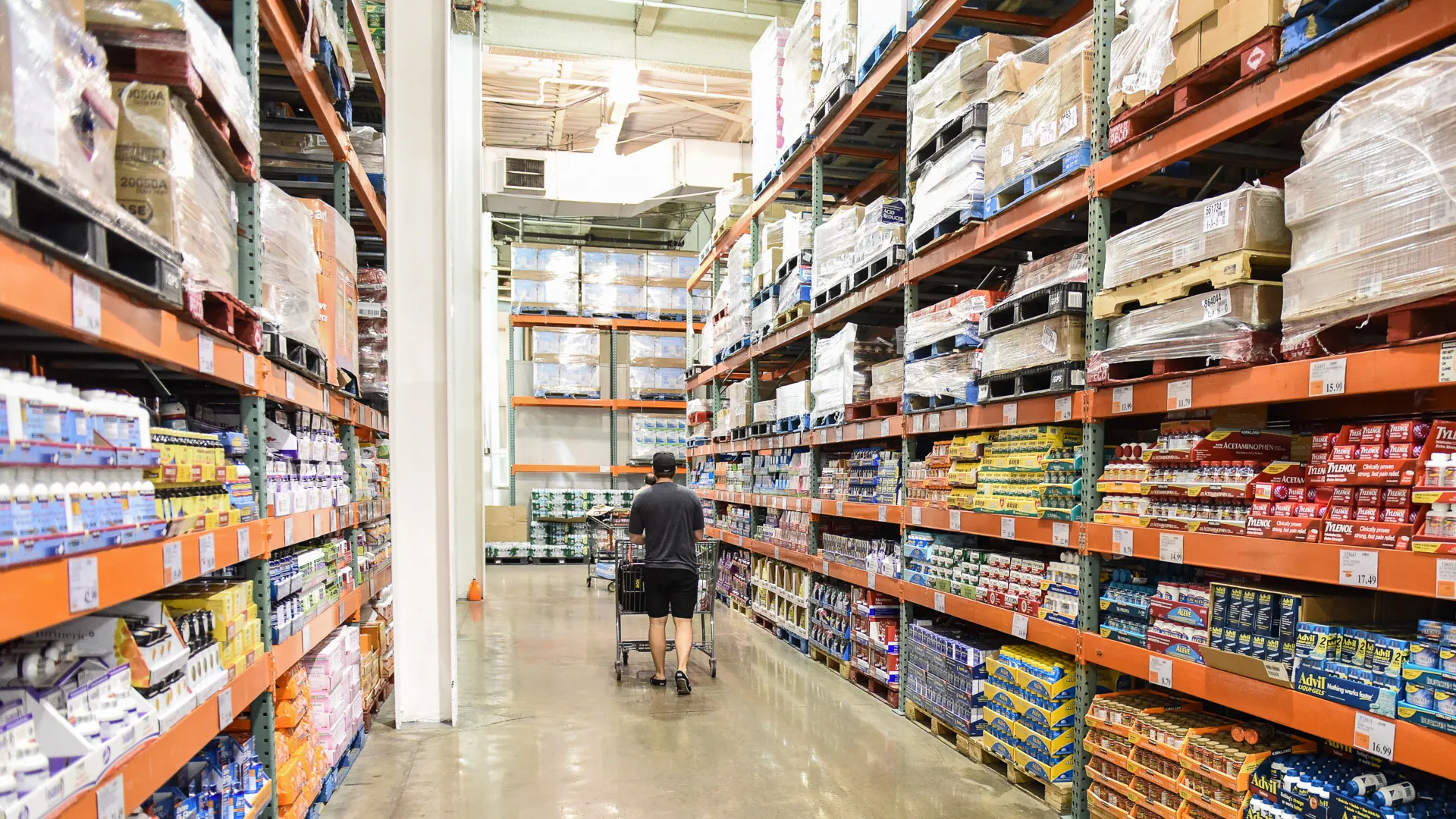 According to the latest data from the U.S. Department of Agriculture, a family of four on a thrifty food plan, which is considered a nutritious, cost-effective and practical diet, will spend $979.40 per month on groceries.
If you're broke, however, spending close to $1,000 on groceries isn't feasible. One way to cut costs is to buy basic staples in larger quantities, which should help you save money and keep you from having to make repeated trips to the grocery store.
Here are 10 groceries to buy in bulk when you're broke.
Flour
Janine Marsh, financial expert and blogger at Thrifty Family, said that flour is very versatile and can be used to make hundreds of food items at home, including bread, cake and sauces. She said buying flour and making your own food can save a huge amount of money compared to buying items premade.
"[Flour] also has a long shelf-life — between three and six months — so bulk-buying it will ensure you can keep using it to make new food for a long time," she said.
Take Our Poll: Do You Think AI Will Replace Your Job?
Rice
Marsh said rice is also a versatile food item that can be used in both sweet and savory meal plans. "Rice in all forms is good for bulking up meals when you don't have many ingredients, and as a carbohydrate, it is excellent for providing energy throughout the day," she said.
According to the USA Rice Federation, milled rice — aka white rice — when stored properly, has an almost indefinite shelf life. After opening a box of uncooked rice, store it in an airtight container. Uncooked brown rice has a much shorter shelf life of six months due to the oil it includes. The USA Rice Federation recommends storing it in the refrigerator or freezer to extend its shelf life.
Make Your Money Work for You
Oats
"They are perfect for breakfast and are versatile enough to make in a variety of ways, e.g. flapjacks, porridge, oat pancakes, smoothies, etc. so you won't get bored eating the same grocery item every day," said Marsh. "Oats are also cheap to buy in bulk!"
Oats can last up to two years if stored in an airtight container.
Nuts
Marsh recommended nuts as a great source of protein. "They are healthy, perfect for adding to any type of meal (including porridge and curries) and they're also cheap to buy in bulk," she said.
Store opened nuts in an airtight container in a cool dark place for six to 12 months. You can also store them in the refrigerator or freezer to extend their shelf life.
Frozen Vegetables
Marsh said that frozen veggies will last for a very long time and don't need to be thawed to use in meals like some other frozen food items. "They can be added to all meals to ensure there are enough nutrients without having to spend huge amounts of money on fresh vegetables," she said.
Read: 5 Brand-New Items at Dollar Tree That Cost Way More at Target
Oil
Marsh advised that you can substitute oil for butter many times and it doesn't have the same high price or limited shelf life associated with it, which makes it a good choice for buying in bulk. According to the USDA, unopened vegetable or olive oil can last for four months in the pantry.
Shelf-Stable Milk
Marsh said that shelf-stable milk is a great source of calcium without spending money on cheese and yogurt. "It's very cheap compared to fresh milk, will keep for months and can be used in all meals throughout the day," she said.
Pasta
"Similar to rice, pasta is good for bulking up meals when you don't have many ingredients, and it is very cheap to buy in large quantities," said Marsh. According to Eat By Date, you can eat dried pasta up to two years after its "best by" date.
Costco's Best Deals? Employee Reveals 10 Standout Buys for Your Money
Make Your Money Work for You
Canned Foods
"Cans of produce are cheaper than fresh food which makes them excellent for buying in bulk and they have a shelf-life of a couple of years (at least) so you won't waste food," said Marsh. "This includes chopped tomatoes, tinned vegetables and fruit, or sources of protein like beans."
According to the USDA, canned foods will last for years as long as the cans are in good shape with no dents, swelling or rusty spots.
Spices
Marsh said that you can get spices really cheap if you buy them in bulk from a whole foods store. "They may come in bags or come whole (you can grind them in coffee grinders), but they will be significantly cheaper than buying small plastic pots of spices from supermarkets," she said.
"Spices have lots of health benefits and are a great way of turning a simple and cheap meal into something special." Whole spices can last at room temperature for two to four years, according to the USDA.
More From GOBankingRates
About the Author