How Kroger and Albertsons Selling Over 400 Stores Could Affect Your Grocery Bill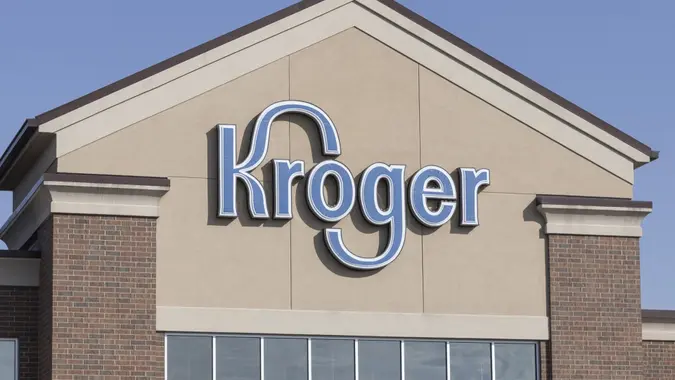 jetcityimage / iStock.com
Kroger recently agreed to sell 413 stores to C&S Wholesale Grocers, raising $1.9 billion in cash. The deal comes as the company hopes to win antitrust approval from the Federal Trade Commission and other regulators for its $24.6 billion merger with Albertsons.
Kroger and Albertsons have received criticism since announcing the merger in October of 2022, with opponents including politicians, consumer advocates and the National Grocers Association, Grocery Dive reported. Critics claim that the merger would give the companies an unfair marketplace advantage at the expense of shoppers, workers and suppliers.
"If the merger goes through, the lack of competition gives Kroger-Albertsons substantial power to dictate prices that harm growers and shippers who will be forced to cut wages for their own workers," top state officials wrote in a letter to FTC Chair Lina Khan. 
However, a Kroger spokesperson sent a statement to Grocery Dive, saying the merger would be beneficial and lead to lower prices, more choices, higher wages and industry-leading benefits for associates.
Last year, the companies said they would be able to use $500 million in cost savings from the deal to reduce prices for shoppers and tailor promotions and savings, CNN reported. Kroger also stated that $1.3 billion will be invested in Albertsons, part of which will go toward lowering prices.
Ken Fenyo, a retail analyst at Coresight Research, told CNN that the deal could provide some food pricing relief for consumers. "With Aldi, Lidl and other discount grocers coming in, this positions Kroger to drive the market forward," he said.
Make Your Money Work for You
But CNN noted that it could still lead to higher prices. According to a 2012 study published in the Journal of Economics and Management Strategy, mergers in the supermarket industry can result in significant price increases in highly concentrated markets. But, the study found that mergers in less concentrated markets are often associated with price decreases.
More From GOBankingRates