How to Eat Out and Still Save Money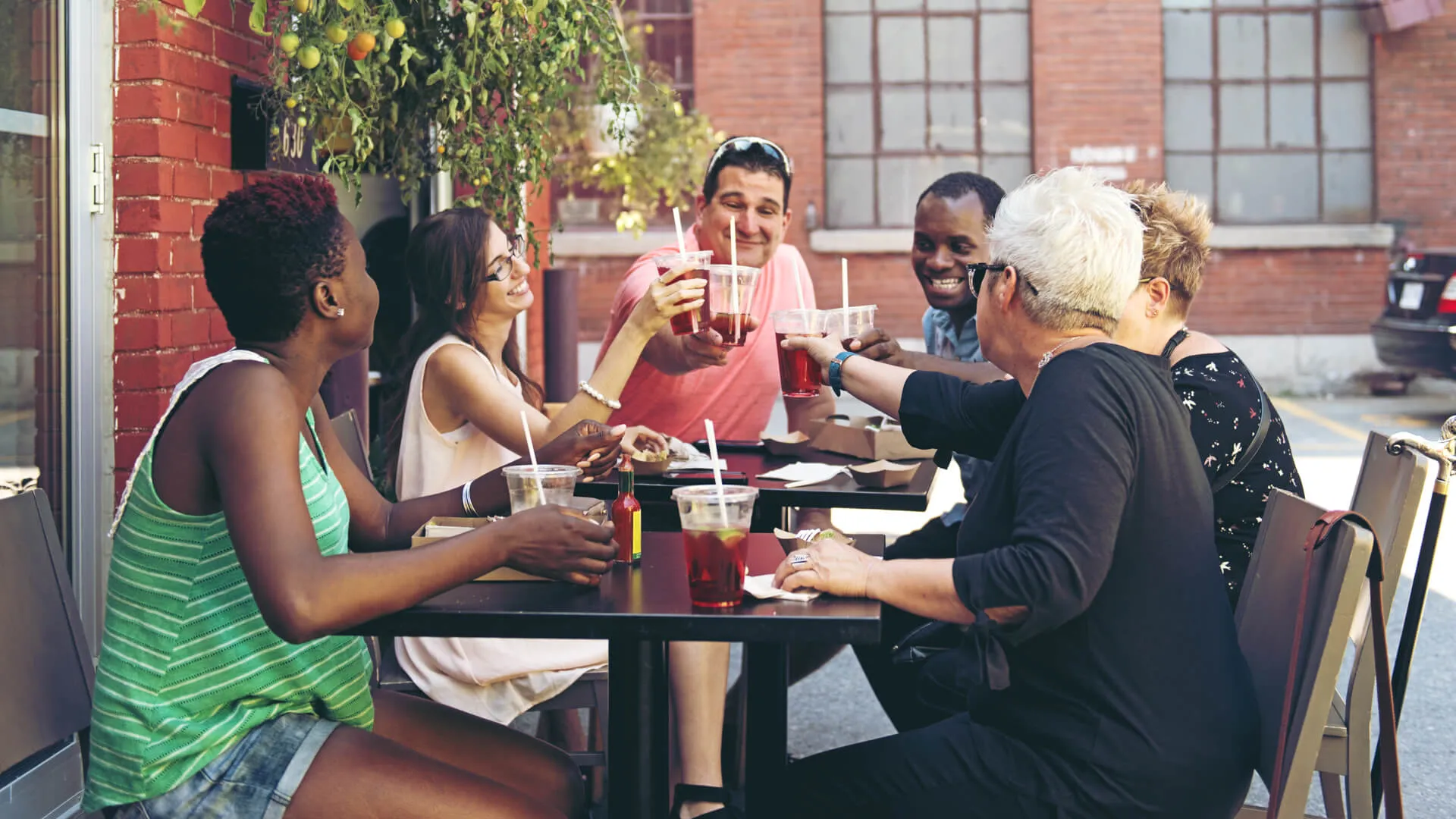 Whether it's for convenience or just the thrill of eating outside of the home, people in the U.S. spend a sizable portion of their food budget on dining out. If you're having a hard time staying within your budget this month, it could be because of those restaurant expenses eating up your wallet.
Fortunately, there are some ways to trim the fat from that restaurant bill without compromising on a tasty and satisfying meal. Click through to see how the money-saving pros spend less when eating out.
Last updated: Sept. 21, 2020
Gift Yourself First
"Give before you get" are words to live by — except, perhaps when it comes to saving money at your favorite restaurant chain. Brent Shelton, former public relations director and content strategist at Ebates, recommended buying up restaurant gift cards at a discount so you can save money at your most frequented food destinations.
He suggested buying gift cards on eBay for up to 20% off at restaurants like Applebee's, Boston Market, TGI Fridays and Chili's. That's instant savings when you check out — or at least it covers the tip.
Double Up on Savings With Local Deal Sites
You can find discount gift cards and restaurant deals on sites like Restaurant.com, Groupon and LivingSocial, said Benjamin Glaser, former editor and spokesperson at DealNews. These sites run deals and special offers for discounts on a complete meal or restaurant gift certificates at a deeply discounted price.
An easy way to double up on savings is to buy your discount — at a discount. Groupon, for example, runs its own markdown sales and special pricing offers every now and then, knocking an extra 20% off its prices. Groupon also runs special offers for Restaurant.com purchases.
Make Your Money Work for You
Don't Save It for the Weekend
If you really want to get the best deals in town, try enjoying a midweek excursion to your favorite restaurant. It's a good idea to find out when your favorite restaurants offer special promotions, said Stephanie Nelson of CouponMom.com. Those are more common on low-traffic days of the week since restaurants want to fill their seats on slower nights.
"My favorite Mexican restaurant has half-price taco night on Tuesdays, which saves more than most coupons would, especially for an entire family," said Nelson. "You avoid the weekend crowds as well."
Don't Be Coupon-Shy
Scope out local magazines and newspapers for ads and clippable coupons. Many new restaurants in the area are busy advertising grand opening specials or two-for-one deals to generate quick business. And if you're feeling self-conscious about pulling out a coupon you clipped from a magazine or newspaper, don't be.
"Most towns and cities have a magazine that features restaurant coupons," said Kyle Taylor, founder and CEO of The Penny Hoarder. "Don't be shy to use a coupon — the restaurants pay to advertise in these publications, and they want your business."
Trade Rewards Points for Free Food
If you're a regular at a chain restaurant, be sure to ask about the restaurant's in-house loyalty club or rewards program so you can earn points during every visit.
"Joining restaurant rewards clubs in restaurants such as P.F. Chang's and TGI Fridays will give you points toward free food and meals when you eat there," said Jordon Cox, "coupon kid" at MoneySavingExpert.com.
Something else to keep in mind: Check your email inbox for newsletters and rewards club member savings to get discounts and free food on your birthday. Alternatively, sign up for a membership program like Rewards Network — it's free — where you can try new restaurants and earn rewards at 10,000 different dining establishments.
Make Your Money Work for You
Hydrate the Natural Way
Ordering soft drinks and alcoholic beverages with your food can add another meal's worth of expenses — or more — to your bill. Choosing water and skipping the soft drinks is the way to go; it saved about $10 each visit for The Frugal Free Gal Brittany Clark's family.
Clark also recommended taking advantage of free refills if you just can't bring yourself to skip the soda and iced tea. Something else to keep in mind: Staying hydrated with plain old water can be better for your health and help you feel fuller faster.
More From GOBankingRates