Iowa Proposes SNAP Benefit Restrictions Akin to WIC — Anti-Hunger Advocates Strongly Opposed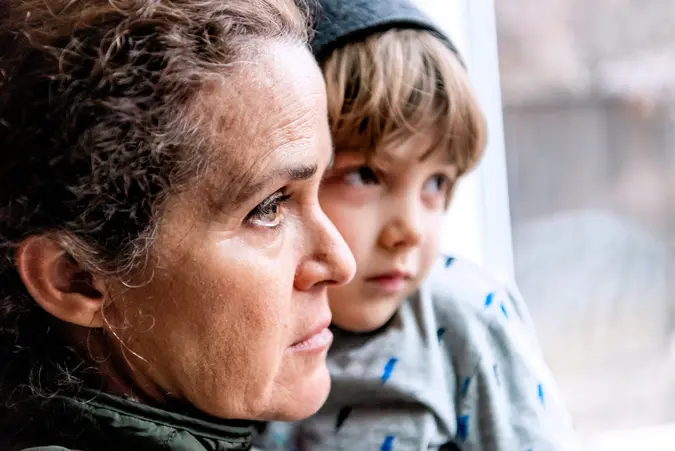 Juanmonino / Getty Images
A bill being considered by the Iowa legislature and strongly backed by Republican lawmakers would restrict food choices for Supplemental Nutrition Assistance Program beneficiaries, and anti-hunger activists are not happy about it.
SNAP Benefits: How Long Do They Last?
Find: 3 Ways Smart People Save Money When Filing Their Taxes
Food Stamps: What Is the Maximum SNAP EBT Benefit for 2023?
The bill, called House File 3, was introduced earlier this month by state House Speaker Pat Grassley, the grandson of Republican U.S. Sen. Chuck Grassley, CBS News reported. Pat Grassley told CBS2Iowa that the bill is needed to reduce spending on SNAP and free up money for other priorities. The bill was co-sponsored by 39 Republicans.
SNAP, formerly known as food stamps, is a food purchasing assistance program overseen by the U.S. Department of Agriculture but administered at the state level.
Under House File 3, the Iowa Department of Health & Human would have to restrict SNAP benefits to only items "defined as supplemental foods in the most current Iowa special supplemental nutrition program for Women, Infants, and children (WIC) approved food list," according to the Iowa legislature website.
Make Your Money Work for You
In addition, the bill would impose an asset limit on SNAP participants and also require Medicare recipients to work at least 20 hours a week to receive benefits, Time reported. The bill is scheduled to be discussed in a subcommittee on Jan. 26. It stands a decent chance of passing because the GOP controls the state's House and Senate, and Gov. Kim Reynolds is also a Republican.
As CBS News noted, WIC is a supplemental aid program designed to address nutritional deficiencies for pregnant, breastfeeding or postpartum women and children up to five years old. The program aims to ensure access to foods like milk and whole grains but is much more restrictive than foods offered under SNAP.
According to the Iowa Hunger Coalition, SNAP recipients would no longer be able to purchase meat, other than certain varieties of canned tuna and salmon. The coalition added that people on food stamps spend about $1 of every $5 on meat, poultry and seafood, making it the top food category purchased by SNAP recipients.
Other foods that would no longer qualify for SNAP purchases include butter, flour, white rice, white bread, sliced cheese, cooking oil, herbs, spices, and coffee and tea.
Take Our Poll: What Are Your Financial Priorities in 2023?
Discover: What Is the Minimum Salary You Need To Be Happy in Every State?
Make Your Money Work for You
"I've been telling legislators in the state of Iowa, we have food banks and food pantries that are breaking records in terms of the number of people that are turning to them for assistance," Luke Elzinga, chair of the Iowa Hunger Coalition, told Time. "At the same time, the number of Iowans enrolled in SNAP is actually at a 14-year low. That tells me the state needs to be doing more to make sure SNAP is accessible for people facing food insecurity, and House File 3 seems to be headed in the opposite direction."
More From GOBankingRates
Make Your Money Work for You