10 Items You Aren't Buying at Whole Foods, But Should

6 min Read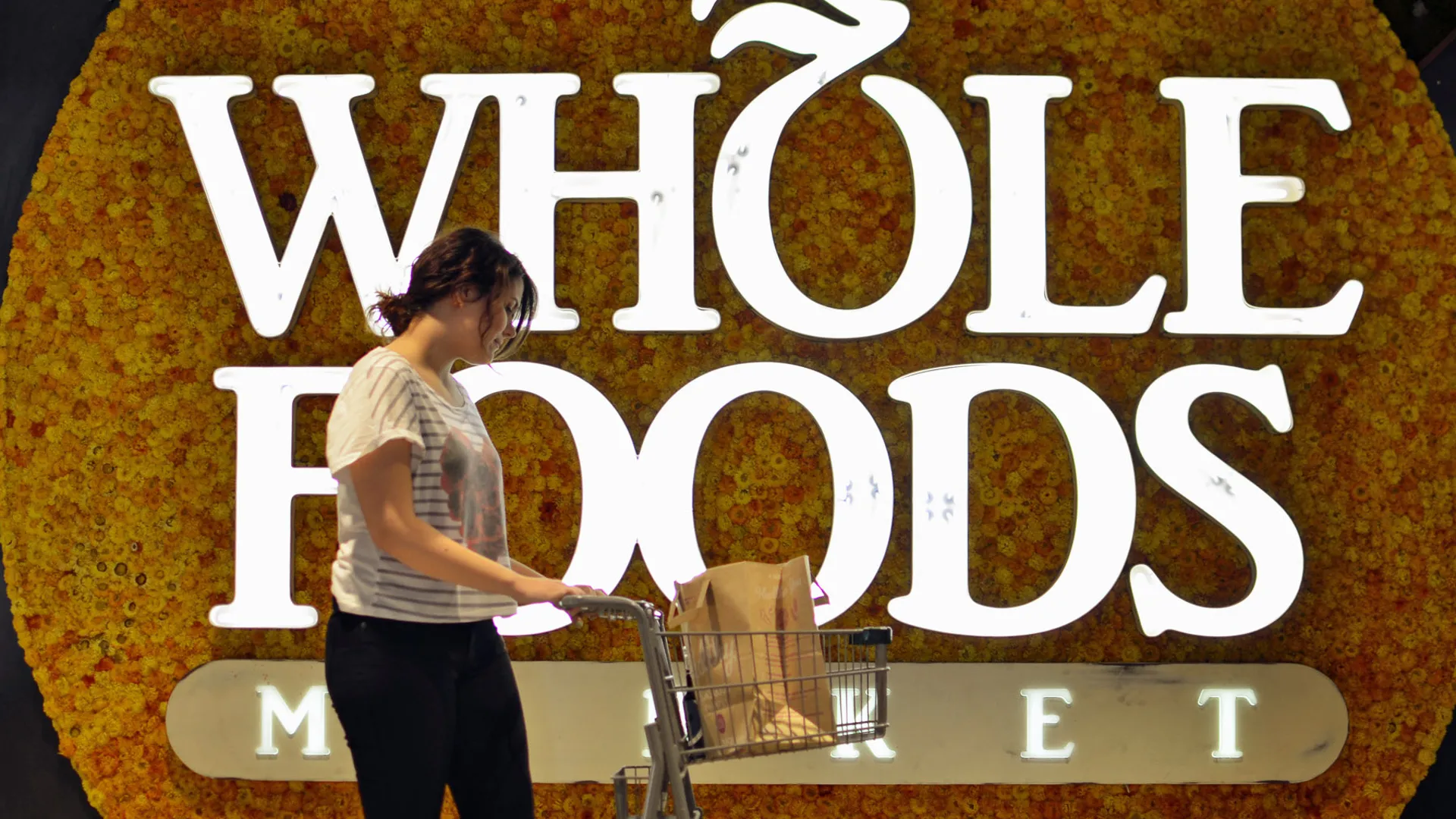 Amazon's purchase of Whole Foods sent shock waves through the grocery industry, but some analysts see it as a win for consumers. Amazon's ruthless focus on cost-cutting means the cost of shopping at the retailer colloquially known as "Whole Paycheck" is likely to go down. Amazon also will likely bring new technologies and new ways to shop to the relatively slow-moving grocery industry.
So what does this mean for you? Well, that depends. If you're already a dedicated Whole Foods shopper, the company's stances on ethical and sustainable sourcing are likely to remain unchanged — they're part of its value — but your dollar will go further. If you're an Amazon Prime member, the company is likely to spin extra discounts in your direction. If you're an app-centric tech enthusiast, you'll be waiting to see the new and disruptive directions Amazon will take the grocery industry as a whole.
In the meantime, whether you're committed to conscious and sustainable purchasing, or just interested in getting an excellent deal, check out these Whole Foods deals you don't want to pass up.
Make Your Money Work for You
1. Extra-Virgin Olive Oil
Remember a few years ago when a number of olive oil producers faced lawsuits from consumers after tests showed their expensive extra-virgin olive oils were mixed with cheaper oils? Whole Foods' 365 Everyday Value imported olive oils are all certified to be 100 percent extra virgin by the North American Olive Oil Association. Its domestic oils go even further: You can literally trace the olives right back to the trees they came from. At a typical price of $6.99 for a standard bottle, that's great value.
2. Chocolate Bars
If you go out of your way to buy sustainably and ethically produced foods, why would you not extend that same scrutiny to your treats? The chocolate industry is problematic for many reasons, including its use of child labor in its production and the very low prices paid to cacao farmers. Whole Foods makes sure the ingredients in its bars follow Fair Trade business practices, a spokesperson said. Whenever possible, Whole Foods works to trade directly with individual growers.
3. Ground Beef
Have you ever heard your parents lament the days when beef was ground fresh in-store, rather than arriving pre-ground from a large processing plant? At Whole Foods stores, the butchers you see behind the counter grind the beef daily. The beef is also sourced in compliance with the company's guidelines for sustainability, and at $7.69 per pound, you won't break the bank buying it. If you want pastured grass-fed beef, Whole Foods has that, too. It's a (modestly) premium price for a premium product.
Related: How to Save on Your Next Trip to Whole Foods Market
4. Cleaning Products
If you're the buyer who never puts anything into your cart without scrutinizing the label, you probably find it frustrating to buy cleaning products. Unlike food items, the federal government doesn't require ingredient labeling for cleansers, so you never know what's inside the bottle at some retailers. That's not the case at Whole Foods. Not only does Whole Foods demand ingredient labeling from all suppliers, the company's Eco-Scale rating system lets you gauge exactly how environmentally friendly each product is. Value shoppers will also appreciate the low price point, starting at less than $2.
Make Your Money Work for You
5. Frozen Fruits and Vegetables
There's a common misconception that opting for frozen produce over fresh is settling for an inferior product. In reality, because frozen produce doesn't have to survive several days of shipping and handling, it can be harvested at its peak of ripeness and then rushed to the plant where it's blast-frozen to preserve both quality and nutritional value. Add in Whole Foods' commitment to sustainable sourcing, some surprisingly competitive pricing, and you've got a product you can serve with a clear conscience.
Related: Not Freezing These 16 Foods is Costing You a Small Fortune
6. Aged Balsamic Vinegar
A few short decades ago, balsamic vinegar was an artisanal product little known outside of its hometown of Modena, Italy. It was aged slowly for years, or even centuries, in a series of wooden barrels, resulting in a syrupy vinegar with a complex flavor. This long process means the real thing produces small volumes at high prices, so inexpensive imitations — basically wine vinegar sweetened and thickened to resemble the real thing — have become commonplace. Whole Foods' 365 Aged Balsamic is the real deal. It's barrel-aged for at least three years and sells for a very reasonable $4.99.
7. Eggs
In 2013 the Humane Society of the United States sponsored a bill in the Senate that would have ended the use of tiny, enclosed "battery cages" in U.S. chicken production. That bill went nowhere, but Whole Foods was well ahead of the curve. It has sold and used only cage-free eggs since 2004. In 2017 the retailer upped the ante with four revised levels of ethical egg standards, including pasture-raised. Hens that produce the company's 365 Everyday eggs must also be fed a GMO-free diet. Not bad, for $3.49 a dozen.
Related: 20 Food Items That Are Good for You and Your Wallet
Make Your Money Work for You
8. Bulk Spices
There's a lot of excess packaging in the grocery world, and the package sizes that are available often don't correspond to the amount you need. That's especially true in the case of spices, where you might have to buy a whole bottle just to have a spoonful for the recipe you want to try. In Whole Foods' bulk section you can buy spices fresh, in exactly the quantity you need. Prices start at under $10 per pound, which translates to just pennies for a few spoonfuls.
9. Allegro Coffee
If your love of justice is as strong as your love of coffee, Whole Foods makes a strong case for being your coffee supplier. Its house-brand Allegro coffee is organic and Fair Trade, at a surprisingly affordable price point. The beans are purchased directly from small family farms around the world and chosen from a small percentage of the highest-quality beans available. "Allegro only purchases the cream of the crop," a Whole Foods spokesperson said, "so our shoppers are getting the best quality and taste every day."
10. Organic Produce
Organic produce is a cornerstone of Whole Foods' business model. When the Amazon takeover was announced, shoppers and news outlets were eager to see the impact on organic food pricing. It turned out to be immediate and dramatic. The Chicago Tribune noted substantial price drops on many of the products it price-checked in local stores before and after the takeover, finding decreases of 30 percent on organic bananas, 28 percent on organic avocados, 33 percent on organic Fuji apples, and similar discounts on numerous other organic products.
Read Next: When to Buy Organic and When to Skip It
About the Author