Where To Use SNAP Benefits This Summer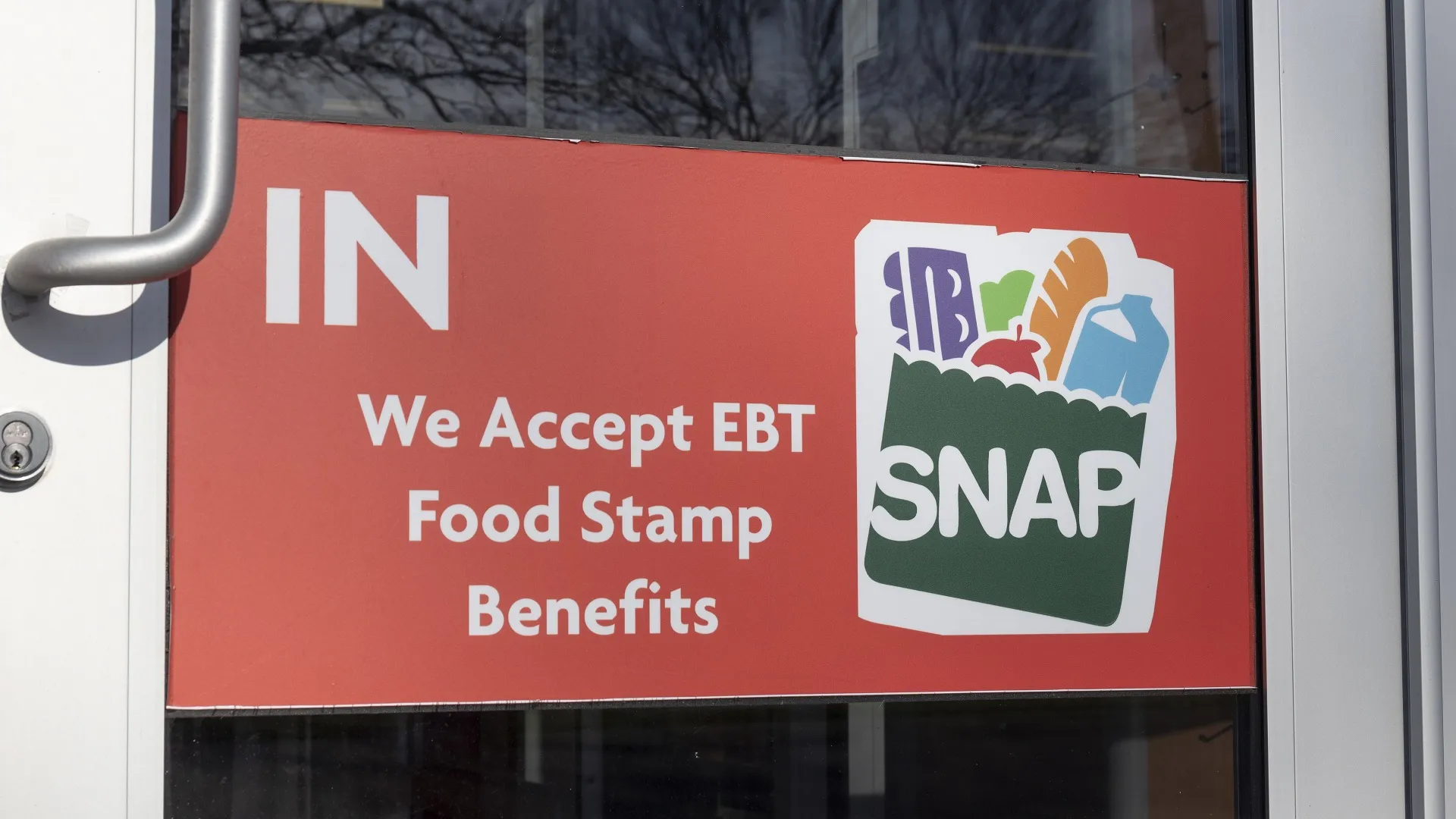 Many of us take for granted that we can buy enough nutritious groceries with the income we generate and barely have to think twice. But for individuals and families living at or below the poverty line — which is $13,590 annually for an individual or $27,750 for a family of four — being able to afford basic essentials like food can be beyond their means.
With inflation driving costs up even higher, this can be a serious problem for individuals in need. The federal government helps these families out through a program called Supplemental Nutrition Assistance Program (SNAP, formerly known as food stamps) through which people get funds on an electronic benefits transfer (EBT) card to pay for various food, drinks, and food-producing plants and seeds.
Here we've gathered a list of all the places you can use your SNAP benefits this summer.
Grocery Stores
The obvious place to spend your SNAP benefits is where most people buy their groceries — at grocery stores. These can range from big-box versions like Safeway and Kroger's to local mom-and-pop shops or even specialty grocery shops. Of course, you always want to be sure to check that the items you're buying are eligible for SNAP, as not all are.
Farmers Markets
The best place to buy fresh produce such as fruits and veggies is at local farmers markets, which tend to be open seasonally, depending upon where you live. Some of these markets will accept SNAP benefits and you can check at the USDA's website to find the most recent list of eligible spots.
Make Your Money Work for You
Fast Food Chains
Many people who take advantage of SNAP benefits also live in "food deserts" — areas where there are not a lot of outlets selling fresh food. Additionally, even with the benefits, food can be expensive.
Fast food chains fill the gap for many people, and fortunately there are some 300 fast food restaurants around the country that accept EBT. They vary from state to state, but include such well known chains as Burger King, McDonald's, Del Taco, Taco Bell, Dairy Queen, Papa Murphy's pizza, Golden Corral and many more, according to FoodStampsNow.
Convenience Stores
Those little stores attached to gas stations along the freeway, known as convenience stores, often accept EBT. These include numerous gas stations such as 76, Circle K, Chevron, Conoco, as well as 7-Eleven, Cumberland Farms, Flying J, and Casey's General Store, to name a few, according to FoodStampsNow.
However, be aware that you can only purchase food and beverages, but not hot or pre-prepared food or hot beverages here — no cigarettes, alcohol or non-food items.
Big-Box Stores
Many of the big-box chains sell food and drink that qualify for EBT purchase, making them a convenient way to get all of your shopping done at once. These include such stores as Target, dollar stores and Walmart, of course.
Pharmacies
While you can't use EBT to pay for medicines or supplements, you can use them to purchase snacks, food and beverages at pharmacies such as CVS, Rite Aid, some Walgreens and other pharmacies, so long as they sell those items. Always check with the individual location, however.
Wholesalers
Wholesale companies like Costco, BJ's Wholesale Club and Sam's Club make buying in bulk more affordable for households thanks to great prices. If you need to buy food in bulk, you're in luck, because those wholesalers take EBT.
Make Your Money Work for You
Restaurants
Some restaurants qualify for SNAP benefits through the Restaurant Meals Program, but only if you meet certain criteria:
60 years or older
Disabled people receiving disability benefits
The unhoused 
A spouse of a SNAP client who is eligible for the Restaurant Meals Program
However, this program is only active in a limited number of states so far.
Online
Many more online stores have begun to accept EBT for groceries. Most grocery stores that have an online counterpart that sell food and drink will accept EBT (though be sure to double check items for phrases such as "SNAP eligible" or "EBT eligible" before adding to cart).
Additionally, you can use EBT to purchase groceries through Instacart (though you can't pay for Instacart fees with EBT, so you may need a secondary form of payment). Companies like Amazon and Costco will also allow you shop online with EBT for the eligible items. Amazon even has some surprising items that qualify for EBT.
For a more comprehensive list of online stores accepting EBT, visit the USDA's website and search by state.
More From GOBankingRates

BEFORE YOU GO
See Today's Best
Banking Offers