4 Overpriced Grocery Items From Target — and Where To Buy Them for Less

3 min Read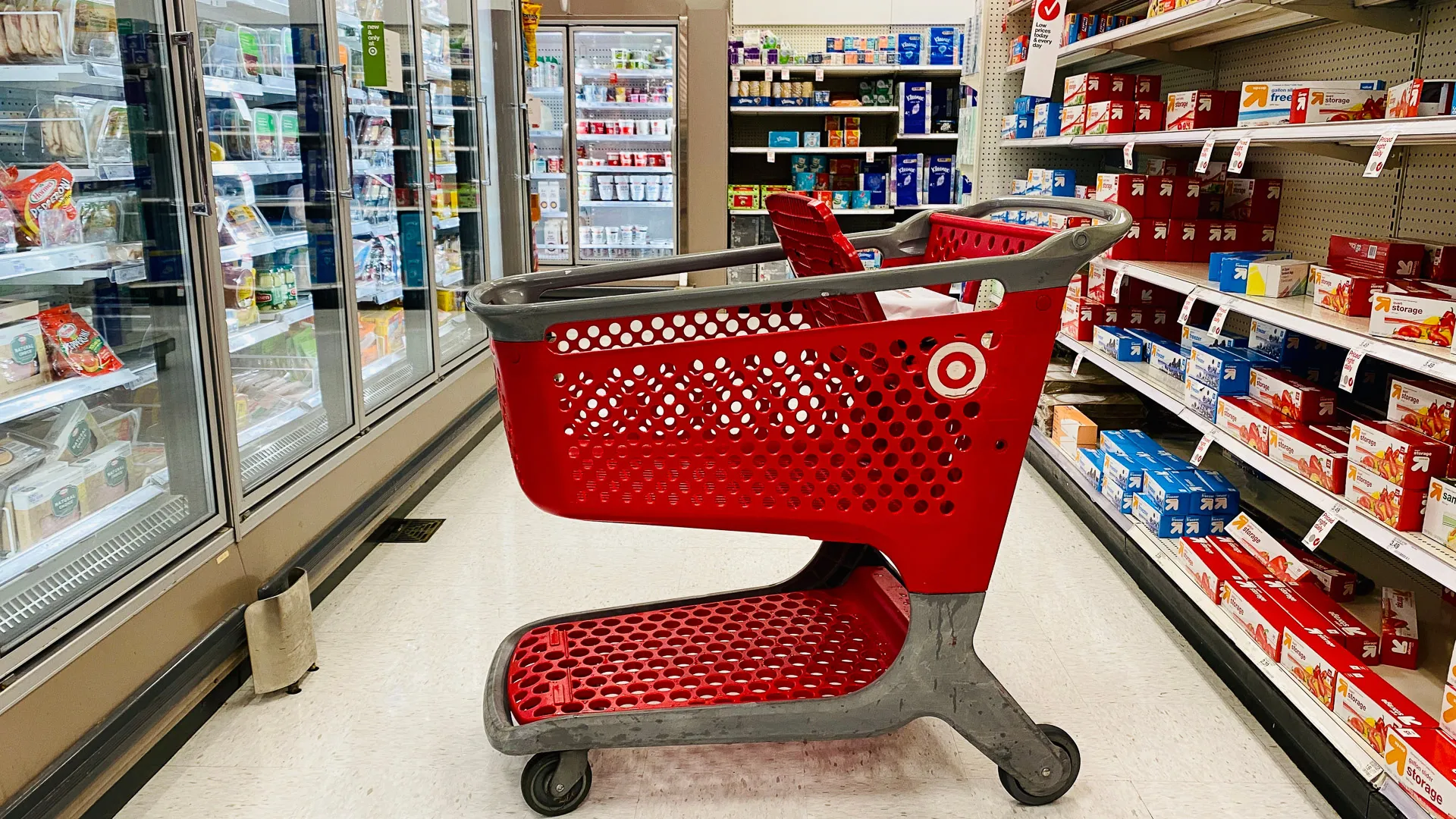 Target offers a wide selection of high-quality grocery items, but it doesn't always offer the best deals. In these cases, you can find the same or similar product for less elsewhere.
Before adding these four items to your cart at Target, check out where you can buy them for less.
Coca-Cola 12-Pack
Target sells a 12-pack of Coke for $7.49. If you buy your soda here, you're likely overpaying.
"I can remember when a case of soda was like $2.50 on sale, so this just seems outrageous to me," said Julie Ramhold, consumer analyst with DealNews.com. "If you shop sales at other stores you'll find a much better deal."
Take Our Poll: Do You Think AI Will Replace Your Job?
Where To Buy Instead: Kroger
"Right now at Kroger, you can get the same exact product for $8.99, but if you buy four you'll get them for $15, which works out to about $3.75 each," Ramhold said. "If you really love classic Coke, then this is a good way to get an excellent price and stock up at the same time."
Doritos Nacho Cheese Chips
A 9.25-ounce bag of Doritos sells for $5.19 at Target.
"This isn't the worst deal, but considering other grocery stores have better sales on the product, it's worth skipping it at Target," Ramhold said.
Make Your Money Work for You
Where To Buy Instead: Kroger
"Kroger has the same size bag and flavor for just $3.99 right now, and you can save more by buying more during stock-up sales," Ramhold said. "Kroger is offering $1 off each when you buy five or more, for example, so if you need to stock up for a party, this is a good way to go."
Krusteaz Light & Fluffy Buttermilk Pancake Mix
This 2-pound package for $2.99 isn't necessarily a bad deal, but you can still find better deals elsewhere.
Where To Buy Instead: Costco
If you have a Costco membership, you'll find better deals on pancake mix here.
"There, you'll find the same product in a 10-pound package for around $8.73 — you'd have to buy five packages of the mix at Target to get the same amount, and you'd end up spending about $15 doing so," Ramhold said. "It's a way better deal and as long as you store it correctly, you don't have to worry about it going off."
Costco's Best Deals? Employee Reveals 10 Standout Buys for Your Money
Bachan's Original Japanese Barbecue Sauce
A 17-ounce bottle of this popular condiment retails for a whopping $8.99 at Target.
"This stuff is seriously addictive, but at the price Target charges, it's hard to justify using it very often," Ramhold said.
Where To Buy Instead: Costco
"If you can shop at Costco, you can get a 34-ounce bottle — twice the amount of the size at Target — for around $10 or so," Ramhold said. "For just a little extra cash, you can get a huge bottle that's a much better value than shopping elsewhere."
More From GOBankingRates
About the Author